When Nancy and Jack Oldag learned that their daughter, Julie, had found a boyfriend in college, they hoped the relationship would last. Besides, even while meeting James Keown, they found no indication that would suggest anything out of the ordinary. Hence, Nancy and Jack were shocked when the police announced they suspected him of Julie's murder. 'Dateline: Deadly Deception' takes the viewer through Julie Keown's death and even portrays how the tragedy affected her parents. Well, let's find out where Nancy and Jack Oldag are at present, shall we?
Who Are Nancy and Jack Oldag?
Julie's parents, Nancy Oldag and Jack, AKA John Oldag, belong to Western Missouri and are accustomed to a primarily rural lifestyle. The show mentioned that Jack earned a living as a farmer, and his daughter discovered her love for nature in childhood. While growing up, Julie was the light of her parents' life, and they insisted that she was a pretty sensible child who rarely got into trouble. Although a teenage Julie loved playing minor harmless pranks on others, she was earnest about her future and did brilliantly in school. Therefore, Nancy and Jack encouraged her to follow her dreams when she decided to pursue Nursing at University.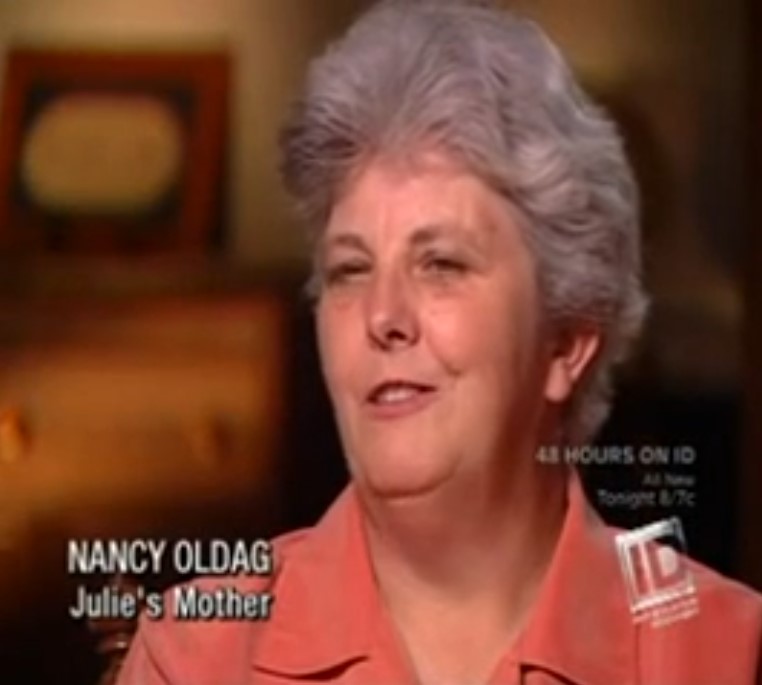 Julie's friends set her up at university with James Keown, and the two soon began a loving relationship. Nancy and Jack were happy to learn that their daughter had found love, and they were eager to meet the young man who stole her heart. Surprisingly, the Oldags appeared quite fond of James when they met him for the first time, and nothing indicated trouble in the future. Thus, they gave their blessings for the marriage, and Julie settled down with her husband on the outskirts of Kansas City, Missouri.
While life seemed perfect initially, James soon announced that he had been offered a seat at Harvard Business School, and the pair moved to Waltham, Massachusetts, to be close to the university. Although Jack and Nancy seemed apprehensive about their daughter moving so far away, they eventually gave way and wished their son-in-law the very best for his studies. However, little did they know that James had lied about the admission and even stolen a website design from his employer to support his sinister scheme.
Incidentally, James' employer discovered the threat and fired him about six months after the family moved to Waltham, putting Julie and him in financial ruin. Although she did not know about the trouble they were in, her husband was reportedly swimming in debt, and he decided to use her significant life insurance policy to his benefit. James began slow-poisoning his wife by mixing antifreeze into her Gatorade. By August 2004, Julie had to be rushed to the hospital after struggling with slurred speech, confusion, and deteriorating motor skills.
The news about the hospital visit reached Nancy and Jack's ears, and they were alarmed to learn that Julie was living with chronic kidney disease. Yet, she showed considerable progress within the next few days, and the hospital decided to let her go home. Once back home, James resumed his slow-poisoning process, and by September, Julie was readmitted to the hospital as the symptoms had resurfaced.
This time, the doctors tested Julie's blood and found severe amounts of ethylene glycol, enough to kill an adult. Nancy and Jack, who had reached the hospital by then, were shocked to learn about the poisoning and dismayed to witness their daughter in a coma. Unfortunately, the poisoning proved fatal, and Julie breathed her last on September 8, 2004.
Where Are Nancy and Jack Oldag Now?
Once the police determined Julie's death as a homicide, Nancy and Jack agreed to help the investigation in every way possible. Since ethylene glycol was commonly found in antifreeze, Julie's mother mentioned that she did find a half-consumed bottle of Gatorade in the Keown household and wondered if James used it to administer the poison. Naturally, the Oldags were surprised to learn about their son-in-law's financial condition. Moreover, authorities discovered that he had Googled how to kill someone with ethylene glycol shortly before Julie's first hospital visit.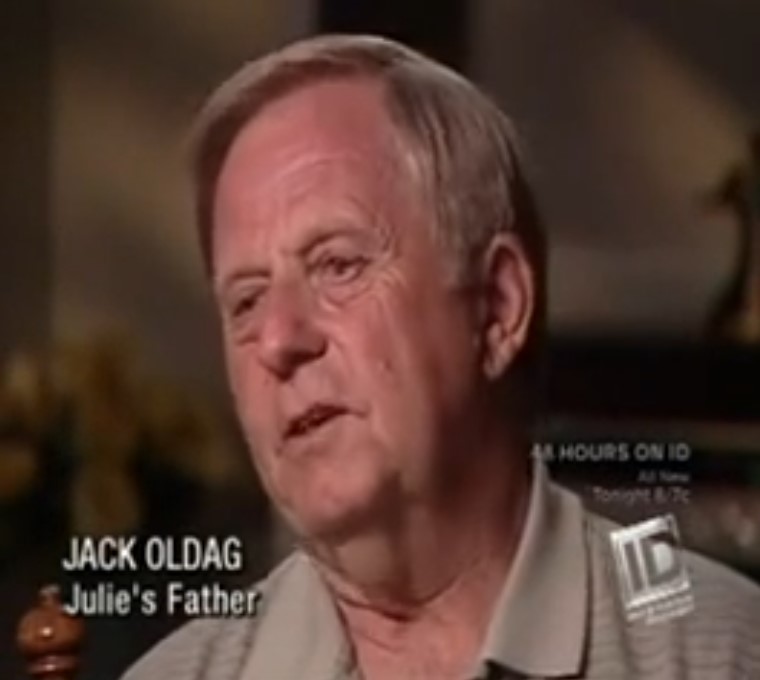 That, coupled with James' interest in his wife's life insurance policy and how he fled to Jefferson City after the murder, made him the number one suspect in the investigation. When the police apprehended James from Jefferson City and put him on trial, Nancy and Jack built up their courage to face their daughter's killer in court. They even delivered a heart-touching victim statement and were quite emotional when the judge sentenced James to life without parole for first-degree murder in 2008. However, since then, the Oldags have embraced privacy and prefer to keep their personal lives under wraps. As per reports, Nancy and Jack are now in their 70s and reside in Plattsburg, Missouri.