Investigation Discovery's 'Disappeared: Descent Into Darkness' tries to unravel the mysterious circumstances under which Nathaniel Holmes, a 17-year-old, disappeared in Westminster, Colorado, on December 19, 2017. He went missing that morning after his mother dropped him off at school. The episode features interviews with the missing victim's parents and siblings in a bid to uncover what might have happened to him. If you wish to learn more about the case, including Nathaniel's last known whereabouts, we've you covered. Let's begin, shall we?
What Happened To Nathaniel Holmes?
Nathaniel James William Holmes was born to Wendy Keadle and Ben Holmes on November 5, 2000. He was raised alongside two older sisters and one younger brother. When he was eight, his parents divorced, but all four children continued to live with their father, visiting their mother regularly. Nathaniel, his siblings, and their father traveled extensively, exploring Canada, Mexico, and Scotland. They even went scuba diving off the Virgin Islands and embarked on a nearly month-long safari in Africa.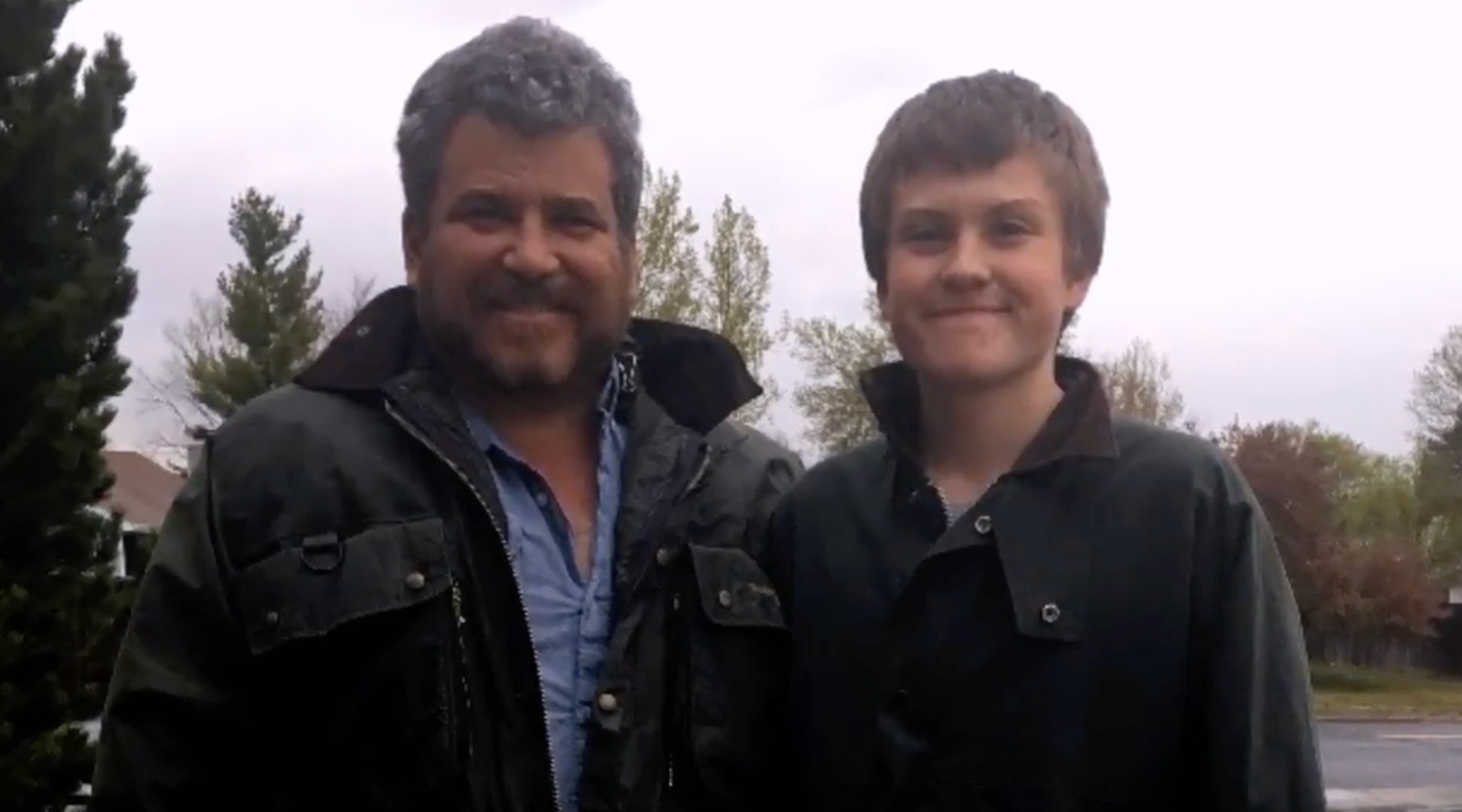 In his leisure time, Nathaniel had a passion for video games, relished hunting and fishing, and even learned to play the bagpipes to perform alongside his father and his band, Celtic Legacy. Nathaniel faced academic challenges while attending Arvada High School in Arvada, Colorado. He was naturally shy and introverted, and traditional schooling didn't suit him. In 2017 fall, his parents attempted to enroll him in a homeschooling program, but it was unsuccessful as Nathaniel kept struggling.
At 17, Nathaniel had a minor car accident, leading his father to restrict his car usage until he improved his grades and school performance. After considering alternatives, his parents enrolled him at Hidden Lake High School in Westminster, Colorado. This school aimed to support struggling students in achieving graduation, and Nathaniel, who already knew some students attending the school, was open to the idea. However, the transition to his new school proved challenging, leading to increased withdrawal and a possible sense of depression.
His sister, Hannah Holmes, noted, "He was having a great summer, and then all of a sudden, he goes to this new school, and it just changed him." Ben added, "I think he may have fallen in with a bad crowd, and I wasn't vigilant enough to see it." On December 18, 2017, he picked his son up from school and quickly noticed a change in his behavior. The teen appeared lethargic and was acting unusually. Concerned, Ben repeatedly asked his son what was wrong. As Nathaniel's behavior became increasingly strange, Ben wondered if he had taken something.
After persistent questioning, Nathaniel admitted to taking a Xanax that he had obtained from someone at school. This was the first time he had ever taken such a substance. Understandably, Ben was upset and concerned about Nathaniel's well-being. Since he couldn't monitor his son closely that evening and night, the worried father decided to have Nathaniel spend the night with his mother, ensuring she could keep a watchful eye on him. Ben also took away Nathaniel's money to prevent further drug use.
That night at his mother's house, she discovered a couple more Xanax pills in Nathaniel's possession and confiscated them. Wendy drove him to school on December 19. However, as they were leaving, Nathaniel realized he had left some of his schoolwork at his dad's house, so they had to make a detour, making them about 20 minutes late for school. While at his dad's house, Nathaniel briefly saw his older sister, Hannah, who didn't notice anything unusual about his demeanor.
Wendy dropped him off and promised to pick him up after school. She watched him enter the school building before driving away. However, Nathaniel didn't immediately head to class. His principal found him outside another classroom, trying to get his friend's attention. Nathaniel appeared tense, but the principal instructed him to return to class. Ben explained, "He wanted to talk with one of his friends, saying he was somewhat nervous about something." He insisted it was an emergency and required to speak with his friend urgently.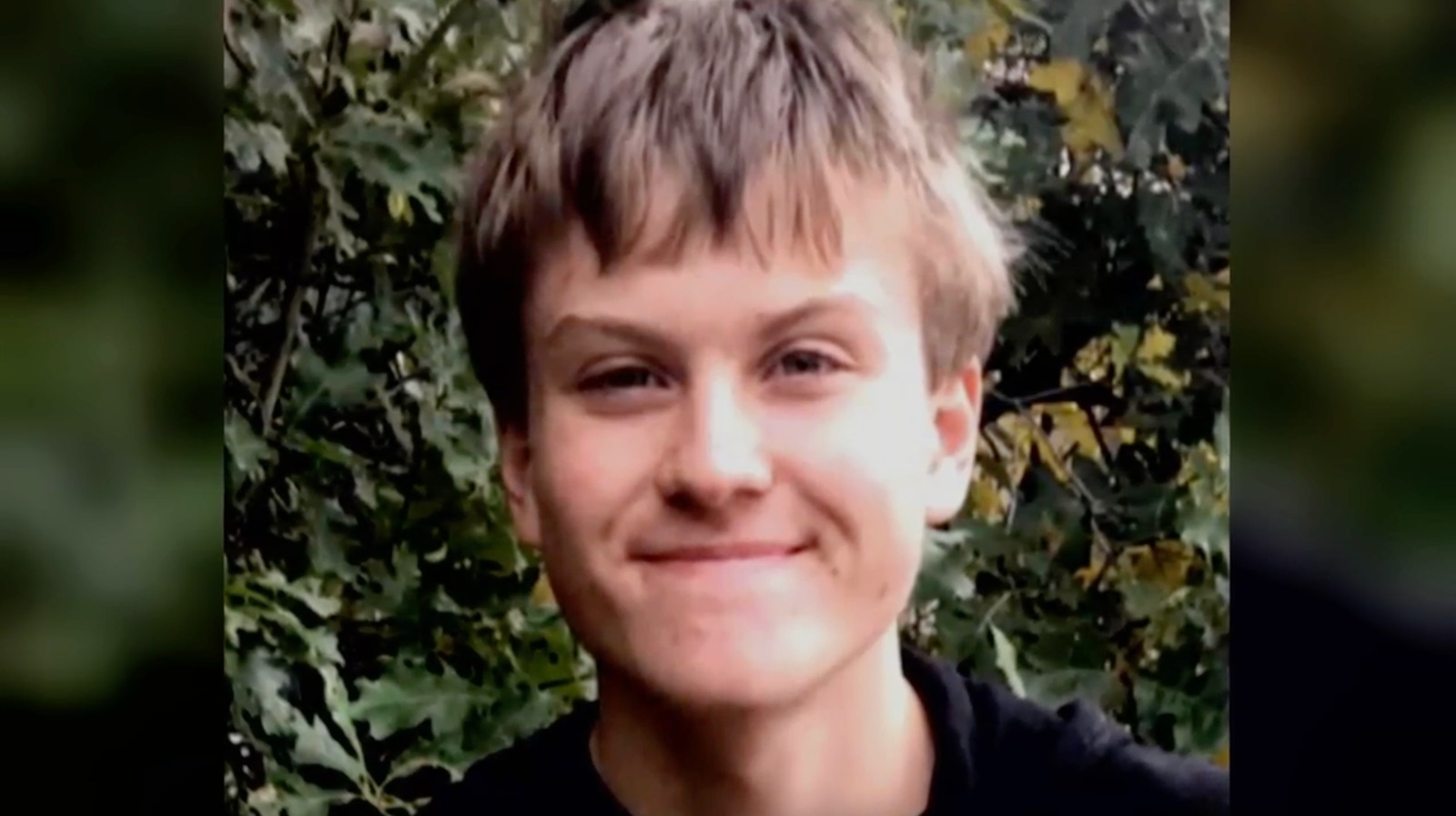 However, the principal refused to let him leave and told him to return to his assigned class. Instead, Nathaniel left the school, went to a nearby park, and approached a woman to borrow her phone. Ben stated, "He called his mother and said, 'You don't need to pick me up. I'm going with a friend of my dad's, which was not true." Nathaniel's mom had reservations about the arrangement and still showed up at the school. When the teen did not emerge, she contacted Ben to inform him and clarify the situation.
Is Nathaniel Holmes Dead or Alive?
Nathaniel's parents discovered their son's claim about going to another person's house was fraudulent. When they inquired with the school about why they weren't notified, the school explained it was their policy to call parents in the evening when there was a better chance of reaching them. His family visited Nathaniel's friends' homes but couldn't locate him. Worried, they contacted the police to report him missing. Due to his age, authorities initially considered Nathaniel a runaway who might return home soon.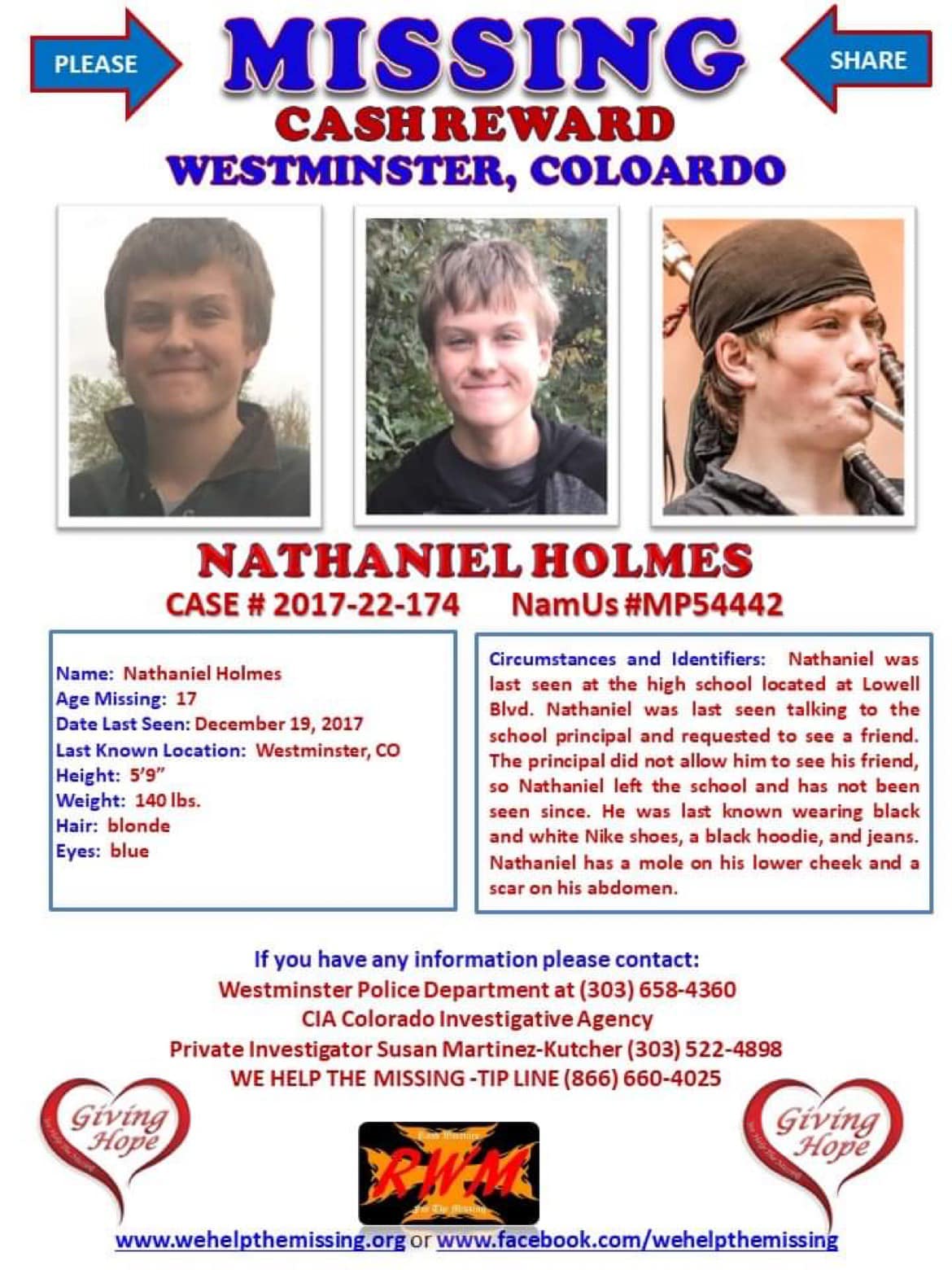 However, his family persisted in their search, speaking with the friend Nathaniel had been urgently trying to contact. The friend claimed they had no idea what Nathaniel needed. None of his other buddies knew anything about his whereabouts or unusual actions. He left without personal belongings, a phone, or money. The family discovered his iPad but couldn't access it. Nathaniel's social media remained inactive, and he hadn't taken his driver's license or passport. Nathaniel's family continued their daily search efforts.
Ben scoured homeless encampments in their area, putting up posters, talking to people, and even playing his bagpipes to raise awareness for his son. Sightings of individuals resembling Nathaniel occurred periodically. Once, a young man with a tuba in Denver resembled Nathaniel, but a thorough search by his family didn't locate him. Another lead came from California, where a young man asked to borrow a woman's phone. He accessed the Facebook pages for Missing Nathaniel and Ben, prompting the woman to notice the strong likeness.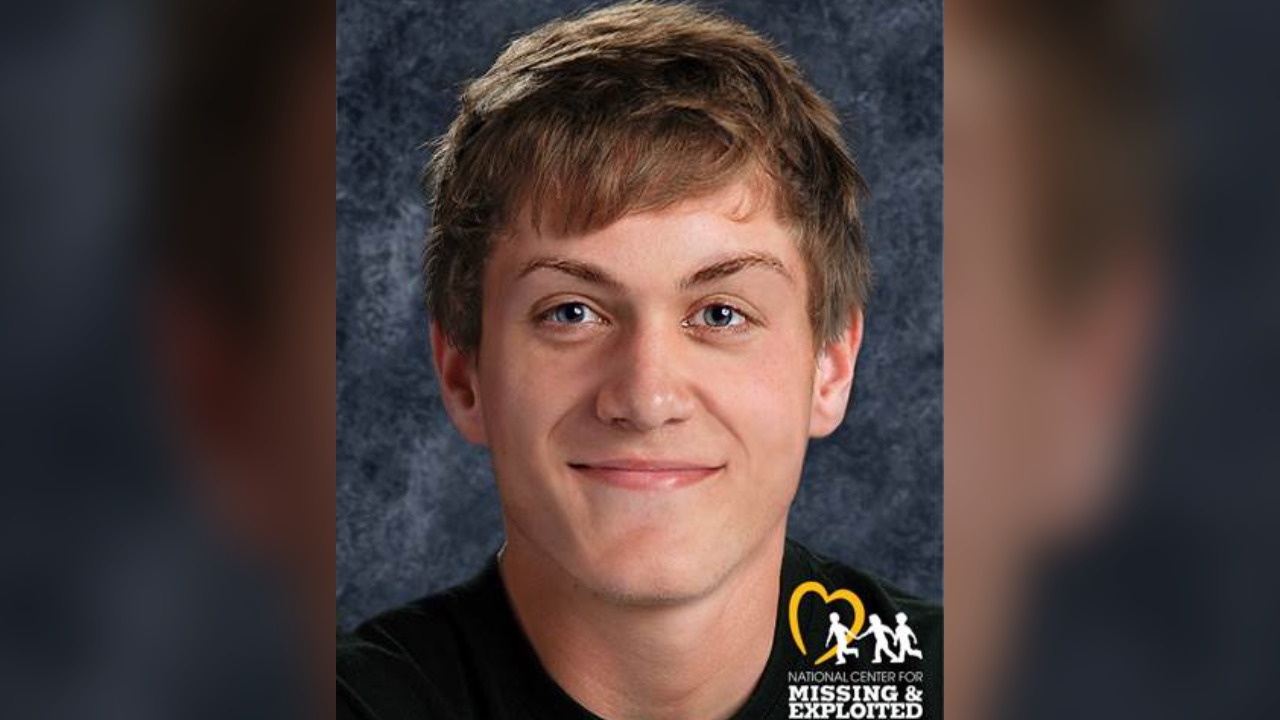 She reported the tip, leading Ben to search the area within 18 hours, but Nathaniel remained elusive. The Westminster Police have found no evidence of foul play in Nathaniel's disappearance, and a $50,000 reward is being offered for information leading to his discovery. The family holds onto a firm belief that Nathaniel is alive somewhere. Still conducting occasional vigils and search parties, Ben stated, "I love him, and he can come home at any moment, and it would stop my heart from breaking."
Anyone with information on Nathaniel Holmes is asked to call the Westminster Police Department at (303) 658- 4360.
Read More: Kedarie Johnson Murder: What Happened to Jaron Purham and Jorge Sanders-Galvez?