The filming of CBS' 'NCIS' Season 21 is all set to commence in Santa Clarita, California in early 2024. The acclaimed military police procedural drama follows a fictional team of special agents of the Naval Criminal Investigative Service who respond to high-visibility crimes. The team is led by Supervisory Special Agent Alden Parker, a former FBI special agent.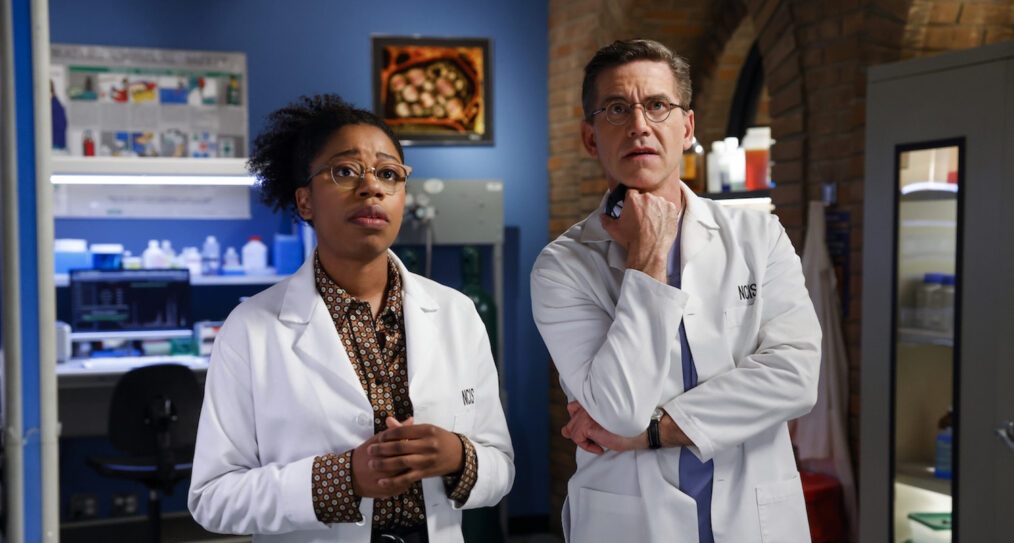 The series was created by Donald P. Bellisario and Don McGill. The two previously worked together on the crime drama 'JAG.' Bellisario is also the creator of the shows 'Quantum Leap,' 'First Monday,' 'Tales of the Gold Monkey,' and 'Magnum P.I.' McGill's writing credits include the shows 'Numb3rs' and 'CSI: Crime Scene Investigation.' The executive producers of the series include Bellisario, Steven D. Binder, Mark Horowitz, Scott Williams, David North, Chas. Floyd Johnson, and Mark Harmon.
The main cast is going to reprise their roles in the new season, including Sean Murray as Senior Field Agent Timothy McGee, Katrina Law ('Hawaii Five-0' and 'Arrow') as Special Agent Jessica Knight, Gary Cole ('The Good Fight') as Supervisory Special Agent Alden Parker, Brian Dietzen ('Karaoke Man') as Dr. Jimmy Palmer, Diona Reasonover ('The Night Watchmen') as Forensic Specialist Kasie Hines.
The cast also includes Wilmer Valderrama ('That '90s Show' and 'Blast Beat') as Special Agent Nicholas Torres and Rocky Carroll ('The Agency') as NCIS Director Leon Vance. David McCallum, who appeared in the show as Dr. Donald "Ducky" Mallard from the very beginning, unfortunately, passed away on September 25, 2023.
'NCIS' has been on-air since 2003 and still remains one of the most-watched shows on television. The series is now the third-longest-running scripted, non-animated prime-time TV series in the US and has won several accolades over the years. The show was renewed for a 21st season in February 2023, even before the conclusion of the 20th season.
While the plot details of the upcoming season have been kept under wraps, it is likely to build on the events of the previous season's finale, where Torres goes undercover in a prison and confronts somebody from his past at gunpoint. Additionally, Jimmy Palmer confesses his love for Jessica Knight in front of everyone. The upcoming season will possibly focus further on their relationship.
The new seasons of the series traditionally premiere in September; however, the production of the 21st season got delayed due to WGA and SAG-AFTRA strikes. The filming is now expected to begin in Santa Clarita, where the shoot of earlier seasons also took place. The show is primarily filmed at Valencia Studios in the city.
Read More: Shows Like NCIS