'Dateline: Missing in America' Podcast tries to untangle the mystery behind the disappearance of 15-year-old Nevaeh Kingbird in Bemidji, Minnesota, in October 2021. After the teenager went missing, the authorities launched an intensive search to find and bring her home safely. Since it has been almost two years since Nevaeh disappeared, many wonder if she has been found. If you're eager about the same, here's what we know.
What Happened To Nevaeh Kingbird?
Nevaeh Leigh Kingbird was born to Teddi Wind in Bemidji in Beltrami County, Minnesota, on August 26, 2006. She is a Native American from the Red Lake Minnesota reservation and the third oldest among her six siblings. Nevaeh's mother, Teddi Wind, said, "She loves her language and speaks fluently in Ojibwe." Her paternal aunt, Flower Kingbird, recalled how she had a lot of friends but also loved spending time with her family. She added, "Nevaeh loved her family– her siblings. She liked to be there and help take care of her youngest one."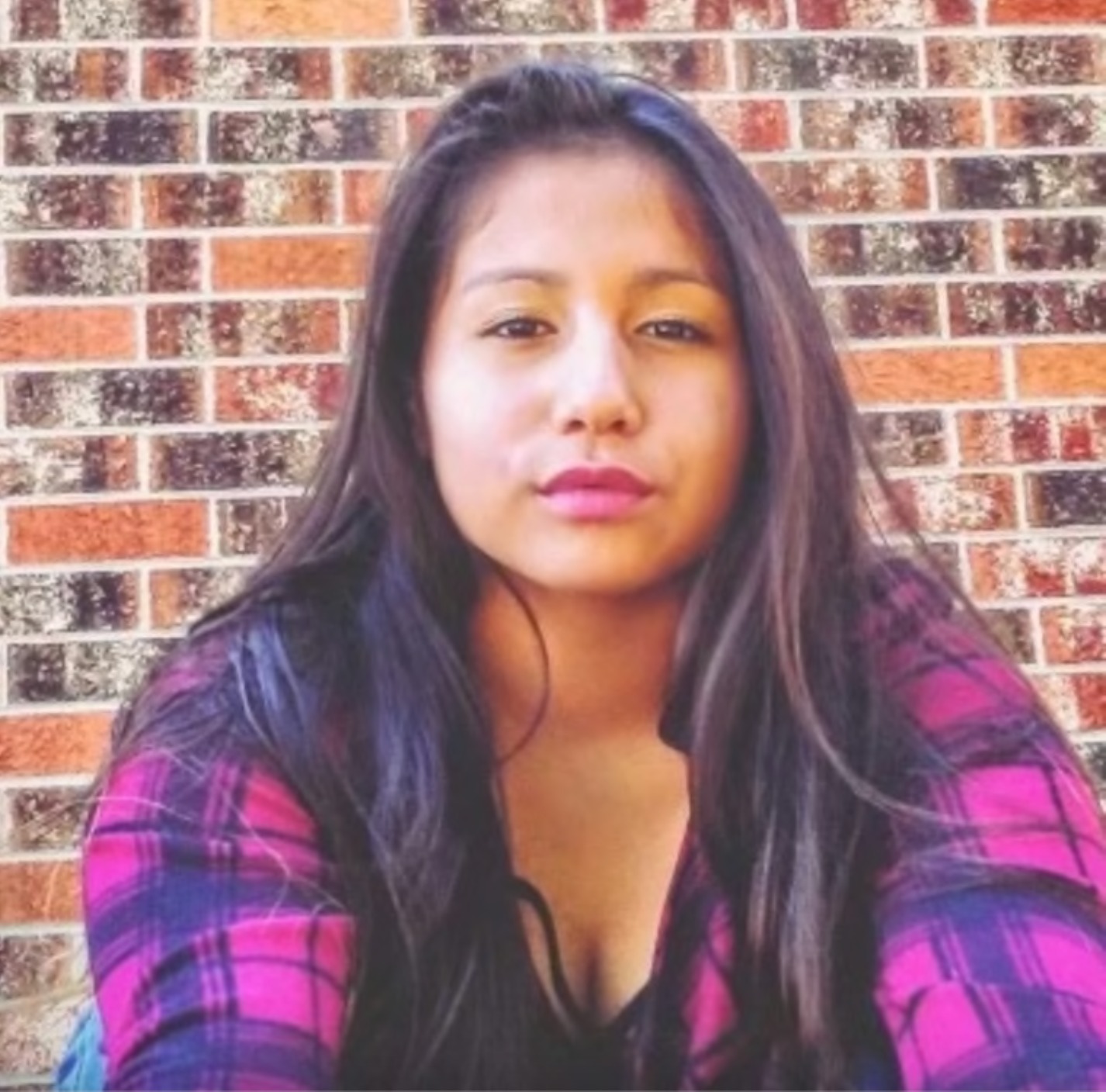 Though just a freshman in high school, Nevaeh already had big dreams, and her mother explained, "She wanted to go to college in Colorado when she graduated." She added, "She didn't know what she wanted to do yet. She just wanted to travel. She just wanted to, you know, go to college." Nevaeh's family described her artistic nature, with Teddi recalling, "She paints, she uses pastels, she draws, and she writes poems." Hence, it was shocking when the 15-year-old was reported missing to the Bemidji Police Department on October 22, 2021.
Teddi lamented in the episode how her teenage daughter was suffering from mental health issues. According to her, Nevaeh had been experiencing a difficult time in the months leading up to her disappearance. She had suffered from two tragic losses — one of her friends had died by suicide in April 2021, and the other one just a week before Nevaeh went missing. Teddi admitted on the show that she was a strict parent and stated, "I put a lot of time and effort into protecting her."
Teddi added, "I just wanted to hide her from the world. She's beautiful, and I was afraid for her because of how gorgeous she is." Consequently, she got her daughter into boxing and enrolled her in a self-defense course because she wanted "nobody to take advantage of her." According to the episode, Teddi was at work on October 22 when she called to check on her teenage daughter. She remembered, "She's like, 'I love you, Mom. I miss you.' And she was slurring her words, and I was like, 'Are you okay?'"
Teddi stated her daughter assured her over the call that she was fine, but her maternal instinct told her something else. She said, "But I could tell she wasn't okay." The concerned mother immediately left work and headed home, only to meet several teens inside her house. She said, "I end up turning around and leaving and going back into my truck and calling the police." Teddi waited in her truck until the police arrived, and the officers helped her remove the unwanted teens from her residence.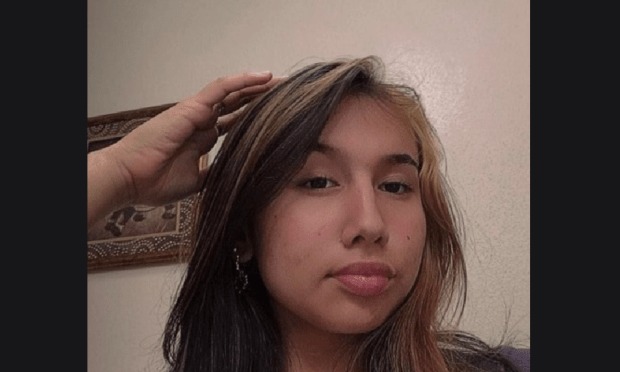 However, Teddi recalled, "We went back into the house, and then Nevaeh wasn't there. She and her cousin went out the back door." When the teen did not return in the following days, she reported her missing. Meanwhile, Teddi and her children were infected with COVID. The distressed mother said, "Everybody in the house was sick except my younger son." After recovering, Teddi immediately invested all her efforts in looking for her daughter, sending the authorities to probable locations and trying to contact Nevaeh through the Internet.
Is Nevaeh Kingbird Dead or Alive?
Unfortunately, Nevaeh Kingbird remains missing as of writing, and the authorities are still trying to piece together what happened to her. Teddi stated, "I started trying to look for her myself on the Internet. I messaged her accounts that I — that she would message me from." Yet, her daughter remained unresponsive, and she grew more concerned when she learned Nevaeh had not been active on social media or contacted anybody. The teenager's aunt, Flower, also spoke with some of her niece's friends and learned about a group where she had been active. Still, Nevaeh has not contacted or logged onto the chat since October 22, 2021.
According to Teddi, Nevaeh had run off before, with her mother explaining, "She's bipolar, and she would get in her manic stage – sometimes she would take off on me." Nonetheless, she claimed her daughter would always keep in touch with her, and uncharacteristic of her to stay away for so long. Though Teddi alleged the police did not take her seriously initially, Detective Dan Seaberg of the Bemidji Police Department maintained they interviewed all of her friends and acquaintances and looked into the matter with all seriousness.
Police sources state that after she left the house on October 22, Nevaeh temporarily went to a friend's residence. According to a circular released by the Minnesota Bureau of Criminal Apprehension, the teenager was seen leaving a party in the area of Carter Circle at the southern end of the City of Bemidji around 1:00 AM on October 22. She was again spotted leaving a second residence in Southview Terrace Park about an hour later alone. Since then, nobody has seen the 15-year-old, and she has not been in touch with her family or friends.
Teddi had talked with some of her friends, who had been with her daughter in the final hours preceding her disappearance, to learn Nevaeh had jumped out of a window and hit her head. According to the friends, Nevaeh "laid on the ground for a long time, and then she ran off." Later, the Bemidji Police Department collaborated with The Minnesota Bureau of Criminal Apprehension and the FBI to conduct search operations for the missing teen, but they proved unsuccessful.
Detective Seaberg stated, "At this point, I have no evidence of foul play. We're following up on all leads." The authorities requested the public to contact the police at (218) 333-9111 or submit an anonymous tip at Crime Stoppers of Minnesota if they have any information. Crime Stoppers is offering a reward of up to $1,000 for any information. According to Bemidji Police Department, Nevaeh was last seen wearing either a black zip-up hoodie or a red sweatshirt with the " Chicago Bulls" logo.
Nevaeh was also believed to be wearing blue "skinny" jeans, a white undershirt, and black and red Nike sandals. Her mother stated she has long hair dyed jet black on one side with a blonde streak. Authorities request all residents in the Nymore area and south and east of Bemidji to check all their outbuildings, items with covers, and any other places on their properties where someone may seek shelter.
Read More: Vera Jo Reigle Messersmith Murder: Where Are Daniel Bixler Jr. and Nicole Peters Now?