Not going to lie, the sheer unbridled joy of watching my favourite Pokemon on screen after so many years, rendered in flawless live action animation was nothing short of a treat for the kid in me. Initial figures would also suggest that the film would go on to do quite well, with 'Pokemon: Detective Pikachu' grossing over $170 Million over its opening weekend, especially given the ten year MCU behemoth 'Avengers: Endgame' is still going strong and was primarily considered without a contender until last week.
There is no doubt that the film would go on to do good business, and it would not be a genius' guess where most of its business would be coming from. Based on the 2016 video game of the same name, the film has also gone on to officially claim the title of the best reviewed video game adaptation until now with a certified fresh Rotten Tomatoes score, breaking quite a curse when it comes to video game adaptations on film. With everything going for it, it is highly unlikely that a sequel won't be greenlit, especially when it comes to globally popular properties like the Pokemon franchise, whose net worth currently runs in the billions.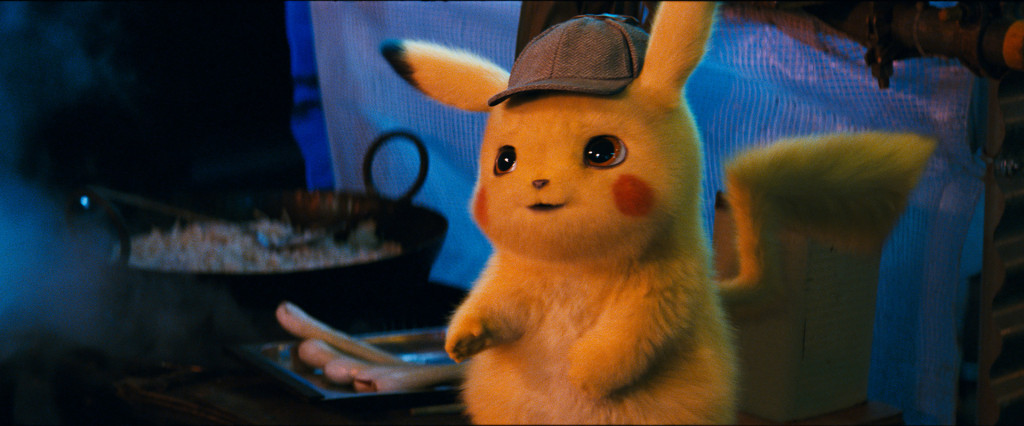 For starters, the studios involved with the project: WB, Legendary, and The Pokemon Company, all seemed to be pretty confident in the success of 'Pokemon: Detective Pikachu', or at least have planned the development of a larger, shared universe from the beginning. Sequels being announced even before the film releases is not an uncommon thing to do these days, and given that WB hasn't seen much success lately with its other efforts at a shared universe, most notably the DCEU, it makes perfect sense. In what should be a good news for fans and a general win-win situation for anybody involved given the inspiring opening the first had, a sequel to 'Pokemon: Detective Pikachu' has already been announced months before the first movie even released, reaffirming what I said earlier. WB, especially, and Legendary, the holder of distribution rights of Pokemon films, seem to have a greater degree of faith in this franchise from the beginning, and from the looks of it, that looks like it's going to pay off soon.
Premise of Pokemon: Detective Pikachu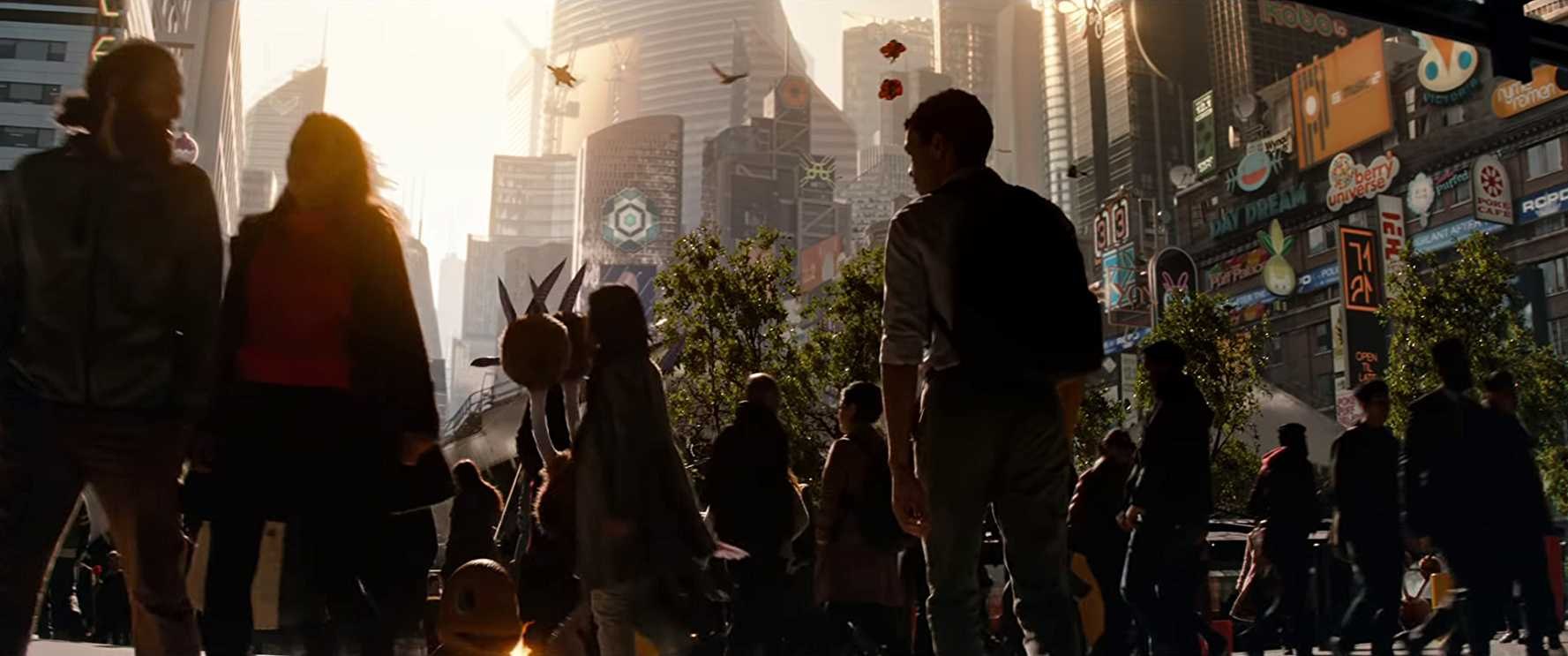 Going ahead, I am going to examine how the ending of the current movie opens up possibilities for the next movie, so it would be reasonable to assume that this section in particular would be full of [SPOILERS]. You might want to steer back if you still haven't seen 'Pokemon: Detective Pikachu'.

'Detective Pikachu' is set in Ryme City where Pokemon and humans coexist peacefully, rather than their regularly perceived pokemon-trainer relationship. It's a colourful picture that Rob Letterman (Director) paints of the most appealing idea, and the Ryme City in this new world of Pokemon is one of the more positive futuristic representations of a teeming metropolis.
The story is squarely focused on Tim Goodman, a teenager who returns to Ryme City when he receives news of his father's death, only to be reunited with his partner Pikachu, whose "human" voice only he can hear. Together, the two embark on a quest to find what actually happened to Tim's father, Harry Goodman and end up uncovering a larger conspiracy in the process. Plot details and explanations for another day, but the film ends with Mewtwo being able to unfuse Pikachu and Harry Goodman (Ryan Reynolds' much gasped about cameo), who is revealed to be the reason why Pikachu's voice could be heard by Tim. The final revelation hinges upon Mewtwo essentially saving Harry's life by fusing the two, leading to Pikachu's memory being wiped off. The film closes as Tim decides to stay back with his dad and learn some "detective work", and the three walk off with Pikachu.
Pokemon: Detective Pikachu 2 Theories: What is it about?
Well, at this stage when the first movie is barely out and doing its run, and the second one has just been announced, any theory has probability and credibility, while at the same time none of them do. However, that wouldn't stop us fans from exploring the many directions the franchise could end up taking after how the first film ends: on an extremely happy and hopeful note. While 'Pokemon: Detective Pikachu' is a pretty self contained film on its own, the secret to a successful franchise within actually lies in unlocking and accessing the vast wealth of the Pokemon universe.
The story currently presented in the first ever live action adaptation of any Pokemon media ever doesn't even cater to the most popular Pokemon story of our times from the first series: about Ash Ketchum and his quest to become a Pokemon trainer along with his friends and Pikachu. Now to me, that is an appreciably smart move since regardless of the success of the first one, future films would have to be stuck exploring Ash's vast story until it lead to a finale.
Adapting its main storyline from a video game and setting up within the expansive Pokemon universe opens up so many new possibilities for the franchise to branch into. The sequel could continue to explore the trio's adventures rather than the duo's, as they go on with more detective work in another city or Pokemon settlement, but this seems like tough cookie since that would require Reynolds to return in a leading role. Another possible direction for the franchise to diverge into could be keeping a "talking" Pikachu as its central player. The third and most likely one, if the producers don't wish to go with a direct sequel, would be to have a completely new story to tell within this large shared universe, and have them meet somewhere down the road, as they have done with their MosterVerse featuring Kong and Godzilla.
Pokemon: Detective Pikachu 2 Crew: Who is behind it?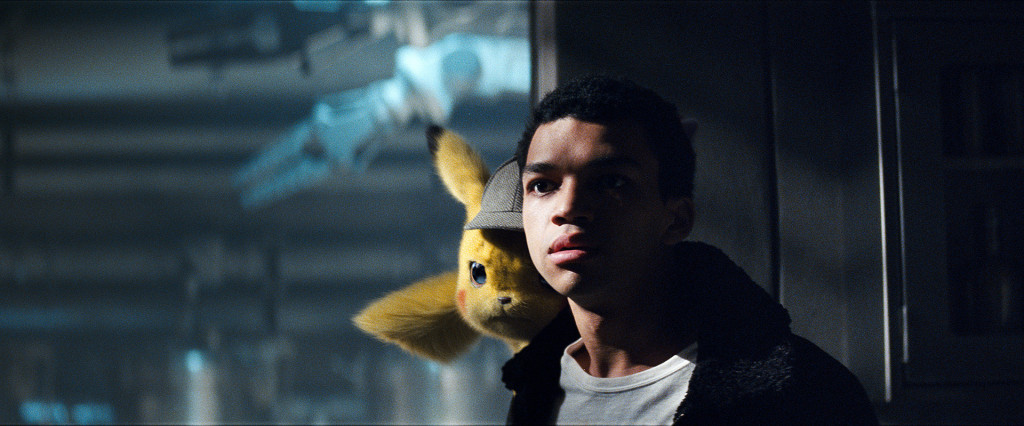 The only confirmed crew member aboard the project as of now is Oren Uziel, who was hired by the studios in a screenwriting capacity. Rob Letterman might be returning in his directorial role given the initial success of the first film, but nothing has officially been confirmed, as the studio remains busy with back to back releases including 'Shazam!', 'The Curse of La Llorona', 'Detective Pikachu' and the titanic monster battle scheduled to close out next month, 'Godzilla: King of the Monsters', amid a number of smaller releases and entire television universes. Uziel's writing credits include 'The Cloverfield Paradox' and '22 Jump Street'. He has also been involved with Paramount's 'Sonic the Hedgehog', another live action adaptation of a video game.
Pokemon: Detective Pikachu 2 Cast: Who is in it?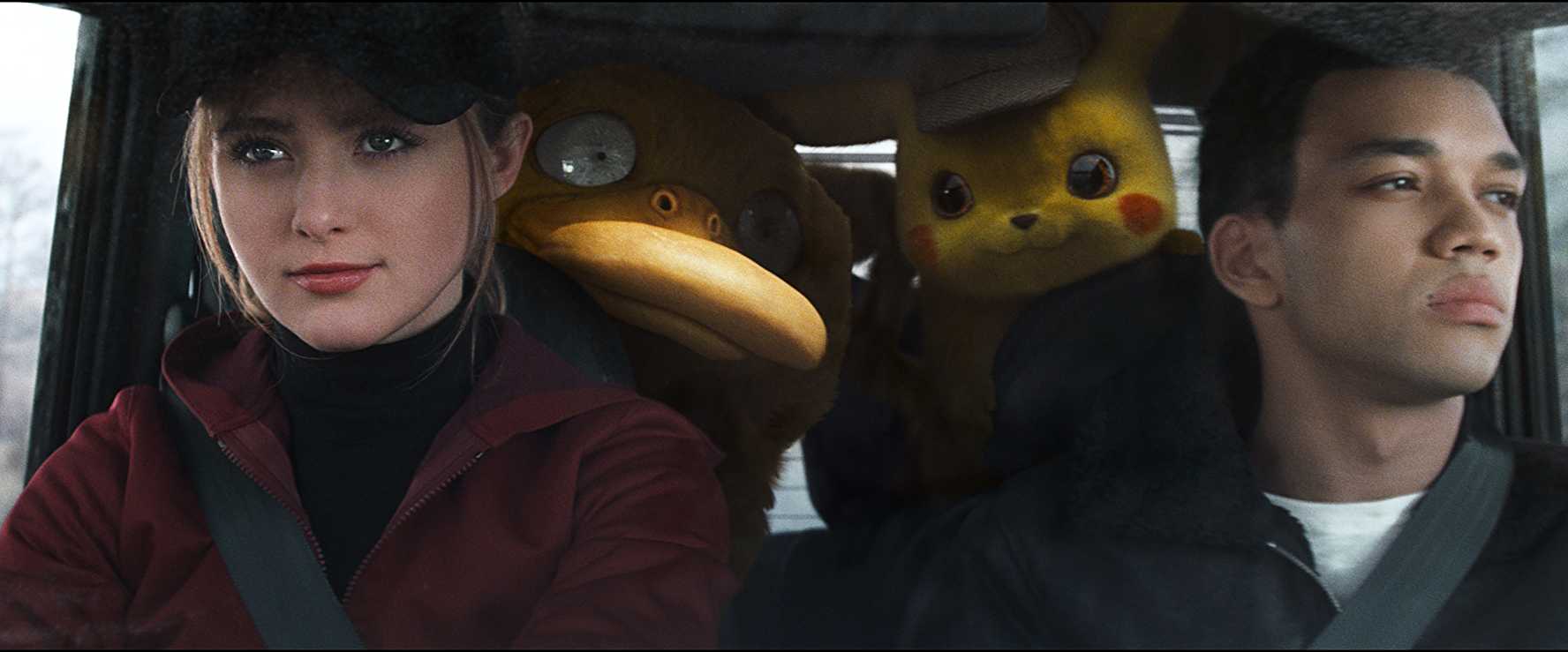 Well, no surprises here. As with the plot and crew, the cast of the sequel too is in the dark since the studio has barely moved to hiring a writer for finishing a working script. I have highlighted three possible routes that the franchise could take after the first one wraps up, and all three of them would entail vastly different principal leads.
However, no one can possibly disagree that Ryan Reynolds in the voice-role of Pikachu (and a short cameo as Harry Goodman) is quite a find at WBs hands, and the studio might want to try anything to keep the 'Deadpool' star involved with the project. His involvement, even if in cameo roles for universe building, can only mean good things for the upcoming sequel film and for the studio. As for the other principal, Justice Smith, whose story was squarely the focus of the first film, might return to reprise his role of Tim Goodman, but yet again, nothing has officially been confirmed. His fate with the franchise too will be decided once it is clearer moving forward as to what direction the franchise will be headed in.
Pokemon: Detective Pikachu 2 Release Date: When Will it Premiere?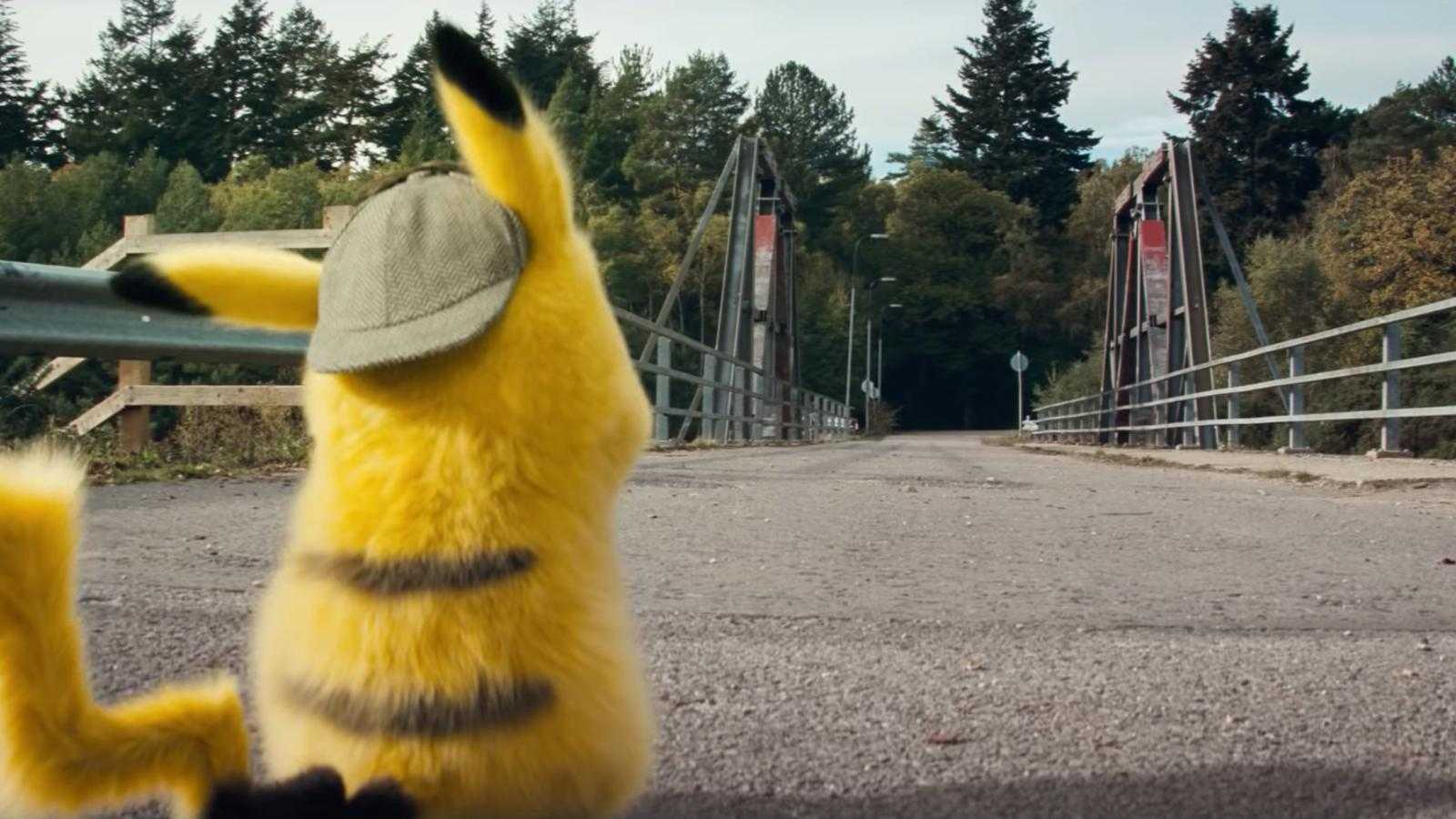 Keeping in mind completely optimistic timelines, flexible pre and post production schedules, also given that any film of this nature involves huge investments in terms of capital and time when it comes to providing extensively detailed special effects, and a few added weeks for post production into 3D, a film like 'Pokemon: Detective Pikachu' can take anywhere between 2.5 to 3 years to finally get made. This particular timeline will however be put into motion when there is a working script in place. The usual operational timeline for sequels that are not fast-tracked by the producing studio is also close to 3 years. So even if everything remains smooth, a sequel won't be in theatres before 2022. We will continue updating this write-up as and when any information from WB becomes available. Check back soon for updates on the sequel to 'Pokemon: Detective Pikachu'.
Read More: Movies Like Pokemon Detective Pikachu