The community of Anaqua Springs Ranch in Texas witnessed a terrifying incident when 37-year-old Nichol Olsen was found dead alongside her daughters, London Bribiescas and Alexa Montez. While Nichol's boyfriend, Charlie Wheeler, found their bodies, the police initially believed it to be a murder-suicide. Crime Junkie's 'Mysterious Death Of: The Family in Anaqua Springs' chronicles the tragedy and follows the investigation that tried its best to get to the bottom of the matter. Let's delve into the details surrounding the incident and find out more, shall we?
How Did Nichol Olsen Die?
A resident of Anaqua Springs Ranch, Texas, Nichol Olsen was just 37 at the time of her murder. While she had two daughters, 10-year-old London and 16-year-old Alexa, from two different relationships, Nichol enjoyed the intimate bond she shared with them and was also on good terms with their fathers. Described as a hardworking and generous individual, Nichol was known for her helpfulness and amicable nature, which helped her make friends quickly. It was this charm and helpful personality that led her to local entrepreneur Charlie Wheeler.
Nichol and Charlie began dating before Nichol and her daughters moved into his home in the gated community of Anaqua Springs Ranch. Nevertheless, Nichol still earned a living as a San Antonio-based hairdresser and looked forward to a wonderful life with her boyfriend and two daughters. However, fate had other plans as a horrific tragedy soon struck Nichol and her family. On January 9, 2019, Nichol and Charlie got into an altercation, which seemed quite severe.
Following the incident, Charlie decided to spend the night at a nearby relative's house, leaving Nichol, London, and Alexa in their home at Anaqua Springs Ranch. On January 10, the following morning, 911 operators received a frantic call from Charlie, who claimed he returned home only to find Nichol and her girls dead. First responders were dispatched immediately to the location, and although authorities tried their best to resuscitate the victims, all three of them were declared dead.
Moreover, while an autopsy determined that Nichol, London, and Alexa were shot to death at close range, there were no signs of forced entry, which would indicate an external presence. On top of it, nothing seemed to be missing, and the house was in perfect condition, which effectively ruled out a robbery gone wrong. Still, with evidence hinting at a possible homicide, the police began their inquiries into the murders.
Who Killed Nichol Olsen?
The initial investigation into Nichol Olsen's death was pretty challenging as the police did not have any leads or witnesses to work with. Although authorities canvassed the area around the Anaqua Springs Ranch home and even carried out a thorough search of the crime scene, nothing appeared to hint at a possible suspect. On top of it, law enforcement officers did sit down with several of Nichol's acquaintances, but since everyone knew her as a helpful and friendly person, they had no idea why the 37-year-old would be targeted this way.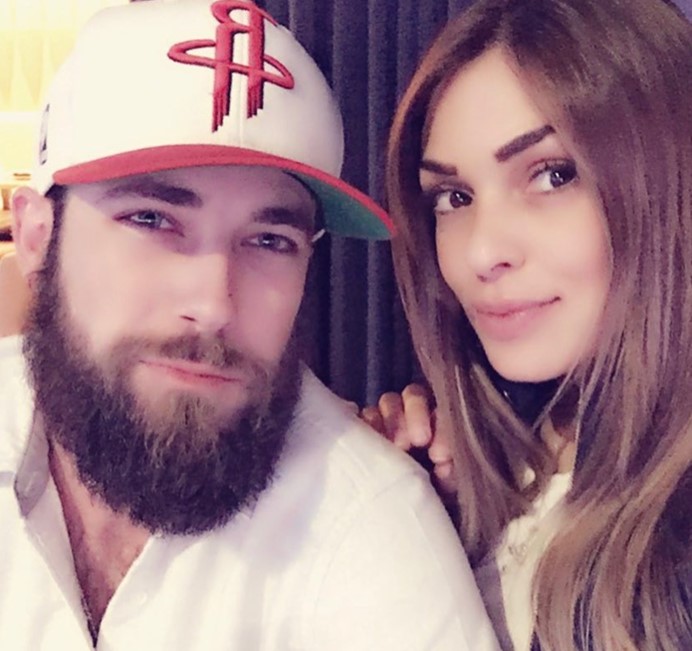 Besides, with London and Alexa also losing their lives in the incident, people believed that the family was attacked as a whole. Surprisingly, the case turned on its head once the coroner's office submitted its report, which determined that Nichol, Alexa, and London were shot to death. The same report also studied the incident in detail and asserted that while Alexa and London were shot at close range, Nichol's wound appeared self-inflicted, and there was enough evidence to support the claim.
Accordingly, the coroner identified the crime as a murder-suicide, and the police believed that Nichol had shot her daughters before turning the gun on herself. Naturally, such an explanation was vehemently refuted by Nichol's family, who claimed that she would never harm London and Alexa. Nichol's life revolved around her girls, and people who knew her believed that the 37-year-old would even put herself in harm's way if it kept her children safe. Based on such statements, the police actively investigated the incident but could not overturn the coroner's report up until the end of 2020.
However, in January 2021, the Bexar County Sheriff's department eventually overruled the report and claimed that the initial investigation was insufficient to come to a proper conclusion. They even suggested the incident to a cold case investigator, and Sheriff Javier Salazar stated there wasn't enough evidence to call Nichol a killer. Unfortunately, there have been no further updates since then, and although the investigation is still active, the murders of Nichol, London, and Alexa, remain unsolved.
On the other hand, Alexa and London's fathers have filed wrongful death lawsuits against Nichol's boyfriend, Charlie Wheeler, claiming that he was negligent in their deaths. The lawsuit claims that Charlie had seen Nichol behave erratically during their argument but still chose to leave her alone while a firearm was present in the house. However, from the looks of it, the courts are yet to decide on the lawsuits while the families wait for the closure they rightly deserve.
Read More: Cathy Pacheco Murder: Where is Albert Pacheco Now?