In September 2016, Nicole Franzel won the eighteenth season of 'Big Brother' and became the first female Houseguest to defeat a man in the finale of the show's history. Before that, she was a contestant on season 16 of the show but couldn't reach the finale. Now, the reality star is back in the twenty-second season of the hit television reality program, to score her second win and expand her fan-base. Curious to know about her personal life away from the limelight? We have got you covered!
Nicole Franzel: Age and Where is She From?
https://www.instagram.com/p/CDh3GVJFhwx/
Nicole hails from a quaint village called Ubly, located in Huron County in Michigan. She was born on June 30, 1992, to Jennifer Franzel and Dave Franzel. Owing to her free-spirited and lively nature, Nicole was always the life of her family and bonded well with her brother, Jesse Franzel. Nicole is still very close to her family and visits them often, despite her tight work schedule.
https://www.instagram.com/p/7WbV-xruQP/?utm_source=ig_web_copy_link
Even in the eighteenth season, she took a family portrait along with her and got emotional when she missed her parents. Nicole aspired to be a houseguest on 'Big Brother' since the time she was eight years old. Nicole's dream finally came true when she received a call from the show's team to rope in for season 16. After coming back home, she graduated with a nursing degree from Saginaw Valley State University. Nicole currently lives with her boyfriend in Michigan.
https://www.instagram.com/p/Bo7JgZGhdrm/
Nicole Franzel's Big Brother Appearances
Nicole's tryst with 'Big Brother' began in 2014, when the self-proclaimed "superfan" got selected for the sixteenth season. Although she started tough, by winning three consecutive Head of Household tasks, Nicole got evicted on the 56th day only to come back on the 63rd and stay in the house until her final eviction on day 77. Despite ending up at the 7th place, she was voted as "America's Favorite Houseguest" and won the cash prize of $25,000.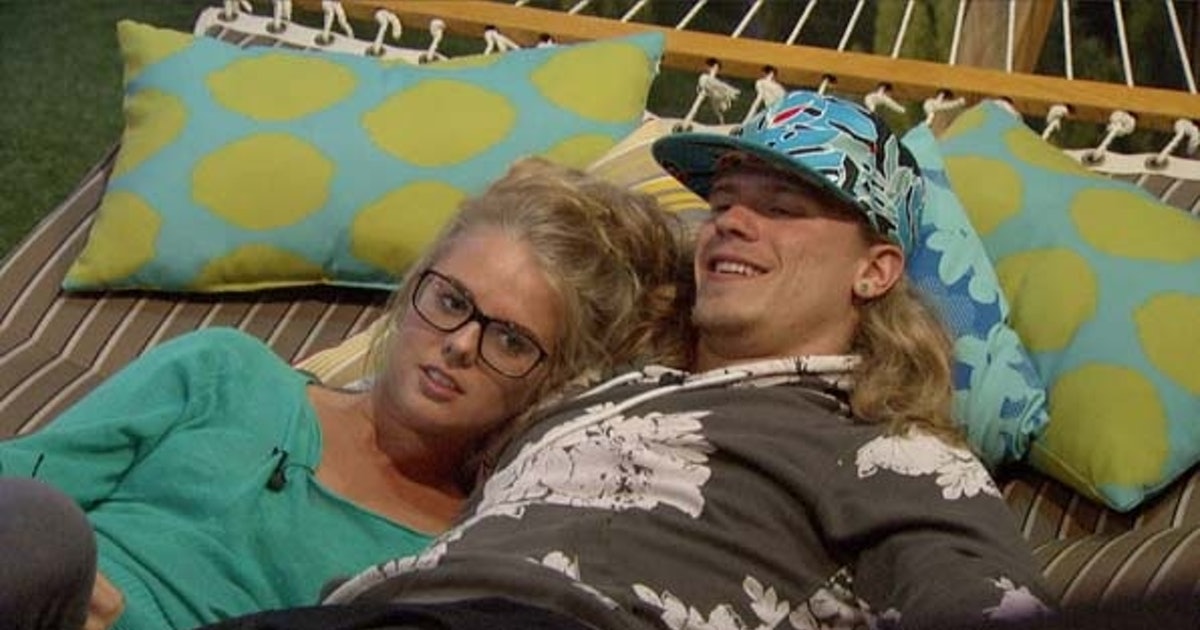 She bounced back in 2016 to compete in season 18. This time, Nicole put a lot of focus on her tasks and alliances and achieved her end goal of winning the $500,000 prize. She also created history by beating Paul Abrahamian by a 5–4 vote and becoming the first female houseguests to have won over a male contestant. She made a brief appearance in the nineteenth season, followed by participation in the "The Amazing Race' season 31, where she came fourth, along with her boyfriend.
Nicole Franzel's Professional Career
Nicole is a professional ER Nurse who has achieved her training degree from Saginaw Valley State University after her eviction from season 16. Although she is mostly a social media influencer as of today, Nicole is still proud of her humble roots and her experiences while serving as a nurse.
https://www.instagram.com/p/B_3CRBvF1N1/
She also runs a podcast called 'Coco Caliente Podcast,' along with her fiancé, Victor. Other than that, Nicole is often seen endorsing new skincare, makeup, clothes, and other accessories on her Instagram account that boasts over 633k followers.
https://www.instagram.com/p/CBes_wJjWAr/
Nicole Franzel's Fiance
Nicole and Víctor Arroyo met during the eighteenth season of 'Big Brother.' While Nicole entered into a showmance with Corey Brooks, sparks flew between her and Victor. When the two met during the premiere of season 19, they clicked and began dating in June 2017. The couple got engaged in September 2018 and the news was announced by the houseguests of season 20 in a quirky fashion.
https://www.instagram.com/p/B9u24LEFV0l/
Even after three years of togetherness, both Nicole and Victor seem madly in love with each other and even announced that they are going to have a 2020 wedding. If everything works accordingly, the couple might exchange their vows in 2020. Before dating Corey and Victor, Nicole also dated 'Big Brother' season 16 contestant Hayden Voss for a year.
https://www.instagram.com/p/CCAJ3HAldTD/
Read More: Christmas Abbott: Everything We Know