Investigation Discovery's 'The Murder Tapes: Blood in the Snow' chronicles how 20-year-old Noah Kinney was murdered inside an Akron, Ohio, driveway in early January 2020. The investigators were initially confused since the sole eyewitness of the incident initially lied. However, they quickly solved the heinous crime after they found CCTV footage of the incident. If you're interested in learning more about the case, including the killer's identity and current whereabouts, we've your back. Let's begin then, shall we?
How Did Noah Kinney Die?
Noah James Kinney was born in Barberton in Summit County, Ohio, on September 25, 1999. He grew up with his grandmother, Mary Kinney, in Houston, Texas, before he was sent to foster care. Noah's foster mother, Joann Chirakos, reminisced about how kind-hearted he was. In early January 2020, he lived in Fairlawn, Ohio, and had an infant daughter, Niyla Kinney, with his erstwhile girlfriend, Oahnesty Palmer.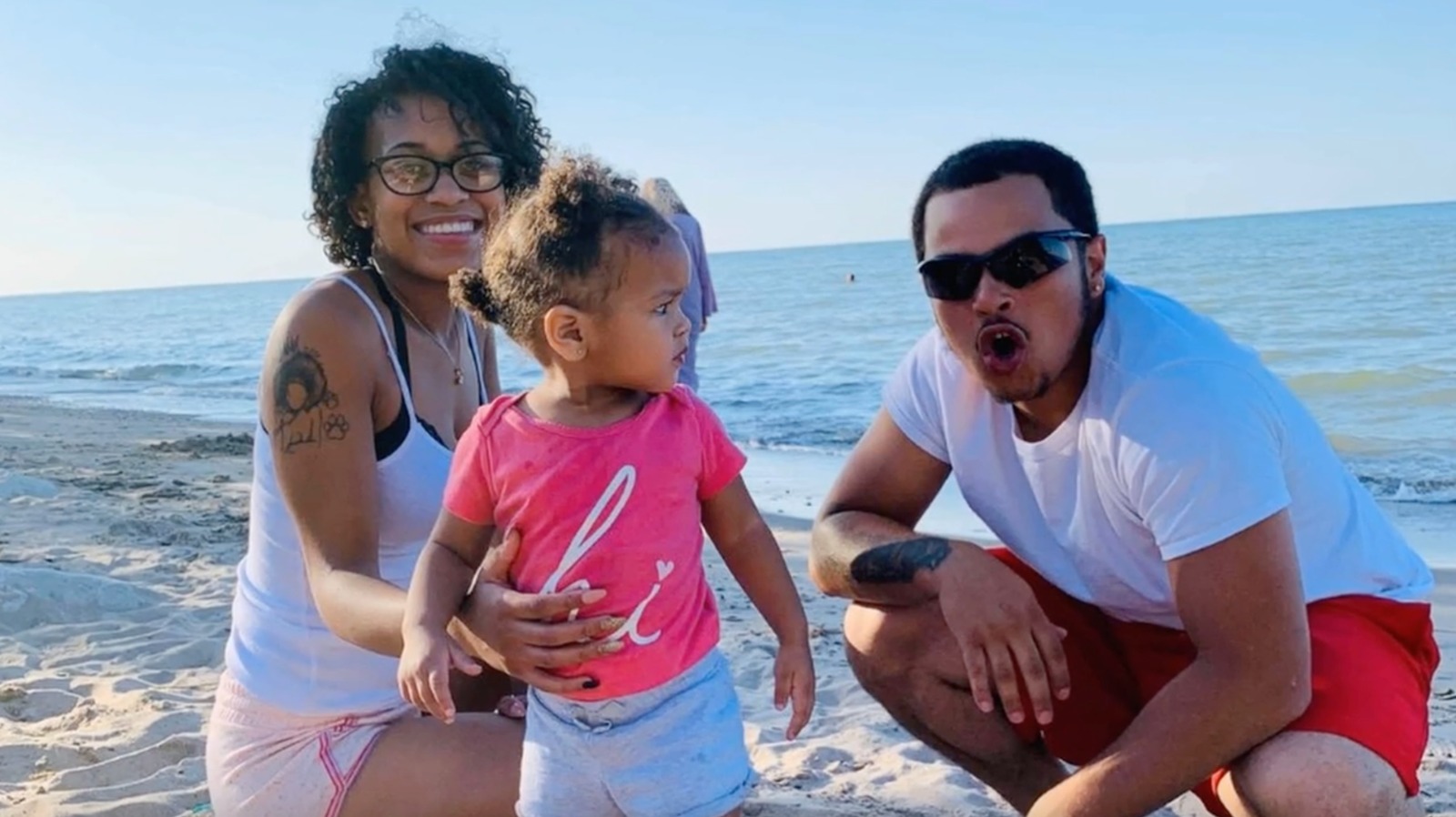 Oahnesty recalled, "Noah was the best father I could ask for my child. He absolutely lit up every room he walked into." She told the police she and Noah were texting each other on January 8, 2020, and she had asked him to come over. He replied he would be there within 15 minutes after dropping his friend off. However, Noah never arrived as he met with a tragic fate in Akron, Ohio, minutes after he texted his girlfriend. The Akron Police Department received several 911 calls from concerned neighbors about a shooting incident around 11:17 PM.
One of the callers reported hearing gunshots, someone speeding away in a car, and people screaming outside, while another stated that a vehicle pulled up on their neighbor's driveway when somebody shot at it. The third 911 caller claimed to hear about seven to ten gunshot rounds with a skinny, dark-skinned person jumping out of the car. The responding officers arrived in the 700 block of Noah Avenue to find the 20-year-old slumped over in the driver's seat of his Jeep with multiple gunshot wounds. His cause of death was a bullet to the chest.
Who Killed Noah Kinney?
When police officers arrived at the crime scene around 11:30 PM, they noticed Jeffrey Law II and immediately detained him as a witness. He informed the police of the victim's identity and stated he was his cousin. While two officers tended to Noah, another officer noticed Jeffrey was bleeding and took him to one of the ambulances at the scene. The medic informed him he was not shot but had a laceration from a strip and required stitches. Meanwhile, Noah was declared dead with multiple gunshot wounds, including ones through his armpit and chest.
Jeffrey told the police he was in the car with his cousin when the shooting happened. According to him, Noah had received a call, drove to the address, and was getting out when two individuals dressed in all black came running from a house's backyard and started shooting. The 20-year-old got in and tried to escape but was shot, and the car spun out of control before crashing into a neighboring driveway. Jeffrey claimed the assailants jumped into a nearby parked car and drove away before he could glimpse the attackers or the vehicle.
Nevertheless, the police figured out Jeffrey was lying since they found no footprints on the snow from the backyard where he claimed the assailants came running from. They found all the shell casings in one spot in the backyard, indicating the shooter was not moving when he fired the shots. The detectives discovered seven .40-caliber shell casings. Based on the evidence, they concluded there was only one shooter but found no suspect or the murder weapon after comprehensively searching the area. But they struck gold when they noticed a CCTV camera.
The police reviewed the CCTV footage to find a vehicle entering the driveway around six minutes before Noah's Jeep arrived and backed in front of it. The footage showed him entering the car for a minute before some scuffle happened, and the driver started firing shots. Noah stumbled out and ran toward his automobile, with the perpetrator firing more shots at his car. Yet, it was evident he was critically shot as his Jeep lost control and crashed into a driveway while the assailant sped away.
Based on the taillights and description seen from the CCTV, the investigators determined the perpetrator was driving a Buick. They brought in Jeffrey for questioning, who was already in police custody after emergency treatment due to a felony warrant against him on unrelated charges. He stated he and Noah had been at a friend named Trippy's place before the victim drove to the crime scene. When Trippy was interviewed, he supplied the name "Melvin" to the detectives, claiming he was an acquaintance with whom he worked at a nursing home.
Meanwhile, the police went through Noah's phone and found he had exchanged several texts with Melvin minutes before the shootout. The detectives went through the nursing home's records and positively identified Melvin as Melvin Terry Jr. They also learned he drove a Buick and traced it to an automobile repair shop. The owner identified Melvin and his father, Melvin Sr., as the individuals who brought in the car and asked them for a makeover. Furthermore, the investigators found bullet holes on the windshield and Noah's blood on the passenger seat.
Where is Melvin Terry Now?
As the investigators were preparing an arrest warrant for Melvin Jr., he walked in with an attorney and surrendered. Nonetheless, he declined to divulge what led to him firing 12 shots, though the investigators hypothesize it might have been a drug deal gone wrong. On July 20, 2021, a jury found Melvin Jr. guilty of the following — two counts of first-degree murder with firearm specifications, two counts of second-degree felonious assault with firearm specifications, and one count of third-degree tampering with evidence.
Melvin Jr. was found guilty despite claiming he shot at Noah and Jeffrey in self-defense. Consequently, he was sentenced to life with parole after 18 years on August 31, 2021. Now 24, Melvin Jr. is serving his sentence at the Allen-Oakwood Correctional Institution in Lima, Ohio. He will be eligible for parole in July 2038. On the other hand, Melvin Sr. pled guilty to one count of obstruction of justice and served one year of probation.
Read More: Donyelle Johnson: Found or Missing? Is She Dead or Alive?