ABC's 'Not Dead Yet' is a comedy-drama that follows the story of a woman in her late 30s trying to get her life back together. Played by Gina Rodriguez, Nell finds herself in the middle of the mess that followed one decision she made a long time ago. Now, she is trying to build back what was broken, but things are a little more complicated as she has discovered her ability to see ghosts. Terrifying as it is, Nell finds that she can use the expertise of these ghosts to turn her life around. This leads to many questions, but the end of the second episode makes her hopeful. Here's what the ending means for her future. SPOILERS AHEAD!
Not Dead Yet Episode 1 and 2 Recap
Nell had a promising career in journalism. She was the rising star, covering the right stories, and receiving the right awards. The future looked very bright for her, but then, she decided to leave it all behind and follow Phillip, the man she loved, to London. They were supposed to get married and have their happily ever after, which is all that really mattered to Nell. However, things went sour for her when her relationship with Phillip came to an end. Things had been so close for them that Nell had bought a wedding dress.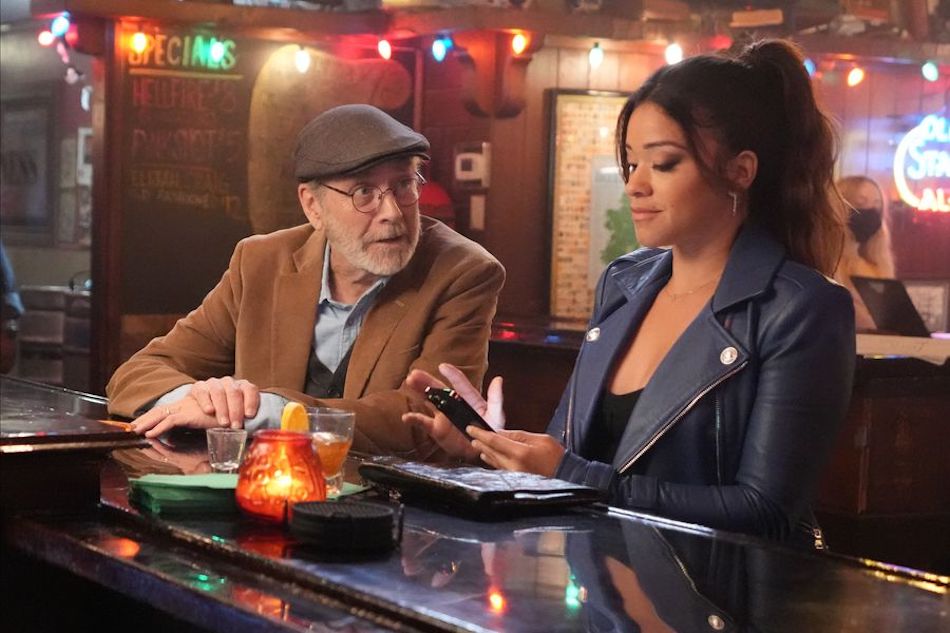 In any case, the wedding never happened, and now, Nell is back in America, working at the same place she'd left before. She'd hoped to pick up where she left off, but things have changed at her office, so, she has to start from the bottom and work her way up again. She is assigned to write obituaries and has to work from an office that used to be a closet. Meanwhile, she lives with a roommate who likes his order and routine, which irritates Nell to no end.
The first obituary that Nell has to write is Monty Waxberg's, a jingle maker who made the jingle that made Nell hate bubblegums. However, when Monty actually appears in front of her, Nell becomes extremely confused about what's happening to her. It isn't until Monty's obituary is published that his ghost leaves. Nell believes that it might have been a one-time thing. But as soon as she receives another assignment, another ghost shows up and Nell realizes that this problem is not going to disappear anytime soon.
Not Dead Yet Episode 2 Ending
Seeing ghosts and having them around her all the time is a huge inconvenience, but it has a few advantages too. Being directly in contact with her subject allows Nell to get a deeper insight into their lives, which means that she can write better about them. Their death also helps her get some perspective on her life, and the way things have been going with her lately, she desperately needs it. On returning to her life in America, Nell realized that her friends have moved on without her. Sam has changed and so have her friend circle and her priorities. This makes Nell lonelier than before, but luckily, Monty's ghost gives her a very important thing. She gets in touch with his wife, Cricket, who becomes one of Nell's closest friends very quickly.
Despite the perks of having a ghost around, it doesn't get any easier for Nell and she realizes that she needs to move on from writing obituaries if she wants to stop seeing ghosts. They only appear when their obituaries are assigned to her. If she moves on from this, then it will bring her the peace of mind she so desperately needs. It will also be good for her career because she needs to rebuild her trust in Lexi, especially after she said some bad things about her in an effort to sabotage her and Sam's friendship.
In the second episode, Nell has to write the obit of Jane Marvell. When alive, she was a motivational speaker. So, she makes it a mission to help Nell get out of the rut she is stuck in and change her life. At first, Nell is not sure about taking advice from a ghost, but then, she relents. She ends up writing and publishing an article about the case that Edward had been working on. She believed that it would show Lexi how proactive she was and that she could be given more important assignments. However, the fact that she went behind the regular chain of authority to get her article published is not received well.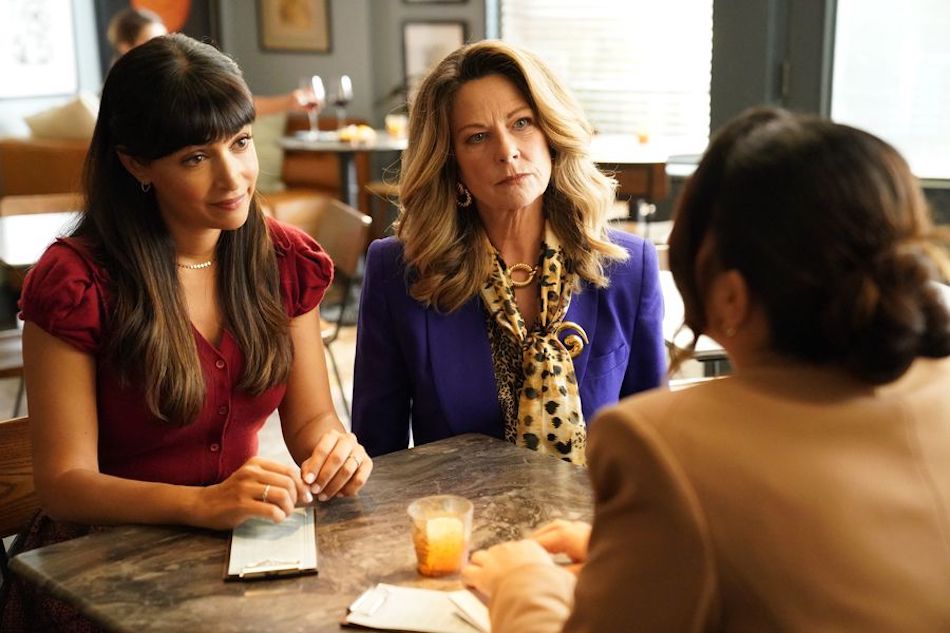 Just when Lexi is about to worsen everything for Nell, Sam shows up and saves the day. She convinces Lexi to not hold Nell's actions against her, explaining that she only did this to prove herself. By the end of this conversation, Lexi also reveals that she wants Nell to continue writing obits because her writing has been receiving a good response from the readers. Motivated by the praise, Nell decides to focus on the task at hand and give it her best, rather than pushing unnecessarily and making things more difficult for herself. Instead of seeing her new job as something that's holding her back, she decides to start seeing it as an opportunity to prove herself and get things done the right way.
The first two episodes establish a lot of facts about Nell and her messy life, but they also leave many questions for the viewers. The most important of them is why she suddenly started to see ghosts when nothing like that had ever happened to her before. If it's because of writing obituaries, does this mean that this ability comes with the job? Or does it mean that Nell's issues run deeper than she previously believed?
Read More: Best Gina Rodriguez Movies and TV Shows