In the late 90s, the brutal murder of a young woman in Seattle, Washington, set off the investigators on a path that led them to a serial killer. Investigation Discovery's 'American Detective with Lt. Joe Kenda: Murder, Murder, Murder' delves into how Olivia Smith's killing was connected to two other slayings with a similar modus operandi. As the police dug deeper, they got to DeWayne Lee Harris, who finally confessed to three murders, later claiming to have killed many more. So, let's find out more about this case then, shall we?
How Did Olivia Smith Die?
Olivia Smith was a 25-year-old who had been living on the streets for a while. The young Native American was a drug user whose body had been found in "the Jungle," a stretch of land under the freeways of Seattle where individuals who are homeless frequented and lived. On January 10, 1998, a man living on the streets was passing by when he found Olivia curled up at the bottom of a staircase. He called for help, and the authorities arrived at the crime scene.
Olivia had been murdered. Her throat was slit; she was stabbed in the chest and another seven times in the buttocks. The police identified her through fingerprints. At the scene, they also noticed that her shoe was taken off. The cause of death was exsanguination. Olivia's parents hadn't heard from her for a while. The authorities then looked for any other unsolved cases with similarities to this murder, and right away, they found one.
Who Killed Olivia Smith?
In September 1997, 42-year-old Denise Harris' dead body was found by a man living on the streets. She had been strangled to death. Her hands were bound with shoelaces while there was a belt around her neck. The killer gagged her with a bra. The murder had been unsolved at the time. Then, in February 1998, a few weeks after Olivia was found, skeletal remains were spotted in the same locality. They were of 33-year-old Antoinette Jones.
Antoinette's hyoid bone was broken, leading to the possibility of strangulation. There was a shoelace around her neck, and her hands and ankles were bound with one as well. The investigators believed that the murder might have happened about three months before her remains were found. All three bodies were spotted very close to each other, and the similarities between them led the police to believe they were connected, with a serial killer on the loose.
According to the authorities, all three women used crack cocaine and at times offered sex for drugs. They led similar lifestyles and were not in contact with their families, leading to their disappearances not being reported initially. As the investigation went forward, the police got a call from a prison inmate – 35-year-old DeWayne Lee Harris. He claimed to have information about Denise's murder. At the time, he was in prison on a robbery charge. DeWayne initially said that he and another person killed Denise in a remote area, but further questioning led to a chilling confession.

DeWayne then told the police that he was responsible for all three murders. He exploited drug addicts. He told police that he took Denise to his "playground," where he strangled her with a belt and killed her. He said Antoinette stole drugs from him, so he strangled her to death as well. DeWayne lured Olivia with drugs, and after a disagreement regarding trading sex for drugs, he killed her when she pulled a knife on him. DeWayne told the police that killing was his hobby. He added, "I just get a thrill for killings."
Where is DeWayne Lee Harris Now?
In December 1998, a jury found DeWayne Lee Harris guilty on three counts of first-degree murder. After initially confessing to the three murders, he later stated that he only killed Olivia. During the trial proceedings, DeWayne had to be restrained to a chair after an outburst. He laughed after being found guilty. The prosecutor talked of why DeWayne confessed. He said, "He wanted Seattle to recognize there was a serial killer." About a month later, he was sentenced to 94 years in prison.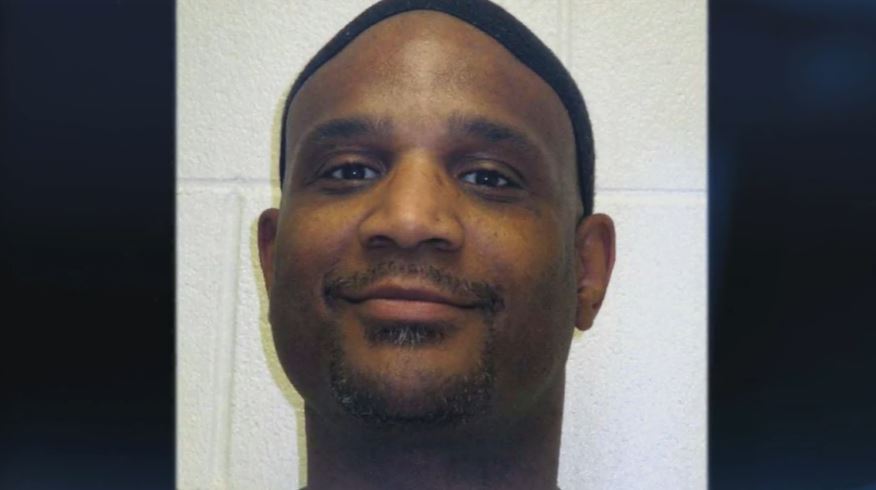 At DeWayne's sentencing, he claimed there were more killers like him still out there. He talked about how there would be no true justice because he was still alive. He added, "I'll still (be) walking (around) the (prison) yard. I still got radios, TV. I'm still gonna kick it (live his life)." In another interview, he claimed that he killed more than 30 other people. As per prison records, he remains incarcerated at Stafford Creek Corrections Center in Aberdeen, Washington.
Read More: Susan Brouk Murder: Is Mark Christeson Dead or Alive?