The 1998 triple murders of Susan Brouk and her children left the rural town of Vichy, Missouri, stunned. Investigation Discovery's 'Dead of Winter: Frozen Waters' has the show revisiting the brutal homicides and the nationwide manhunt for the two people responsible for it. In the end, Mark Christeson and Jesse Carter, both teenagers, were sent to prison for their part in the crimes. So, if you're wondering what exactly happened in the case, we've got you covered.
How Did Susan Brouk Die?
Susan Jo Brouk was born in 1961 and had lived in Vichy all her life. The 36-year-old worked in the production department of a local industry. She was a single mother who made her two kids, 12-year-old Adrian and 9-year-old Kyle, her priority. They lived a quiet life in the small community until a terrible sequence of events transpired on February 1, 1998. When Susan's sister hadn't heard from her for a few days, she was worried. So, family members checked on the family, and it was apparent that a robbery had taken place. What was more alarming was that Susan and the kids were missing.
The police were alerted, and a few days later, a body was spotted in a local pond by a police helicopter. Further search brought up three bodies that were partially submerged. Susan, Adrian, and Kyle were murdered. Susan's throat was cut, but her actual cause of death was drowning. Adrian was dead from suffocation. Kyle also had cuts on his throat, but like his mother, he was drowned too. Both he and Susan had blunt force trauma to their heads as well. The police now had a triple homicide on their hands.
Who Killed Susan Brouk?
A shotgun shell was recovered from the pond's bank. The investigation zeroed in on two people at the time – 18-year-old Mark Christeson and his cousin, 17-year-old Jesse Carter. By then, the two of them had taken off and were headed to California. A police officer recognized them from photographs passed around, and they were finally arrested in Blythe, California, on February 9, 1998. Soon, the disturbing story of what happened became clear.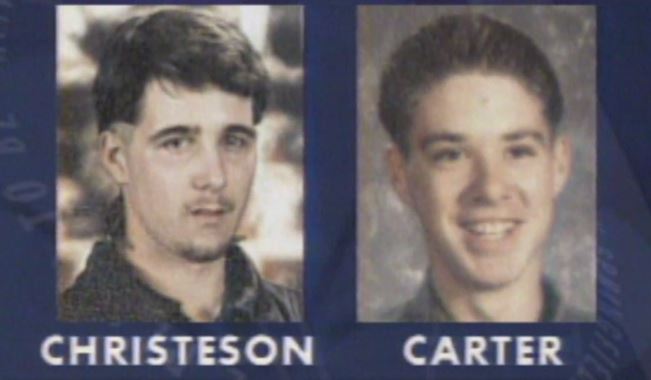 Mark and Jesse lived on David Bolin's property in Vichy. He was their legal guardian. The house wasn't too far from Susan's, and neighbors previously reported bad living conditions there. Mark and Jesse decided to run away from there and went to Susan's home to steal her car. Upon entering, they saw the two kids in the living room, and they tied them up using shoelaces. Then, Mark forced Susan into Adrian's bedroom at gunpoint, where he raped her. After that, Adrian recognized Jesse and called him by his name. So Mark decided that they had to die.
The attackers forced Susan and the kids into her car, and Mark drove down to the pond near a wooded area. He kicked Susan in her midsection before cutting her throat. Then, Mark cut Kyle's throat and held him under the water until he drowned. Jesse held Adrian while Mark suffocated her. Finally, Susan, who was only barely alive, was also tossed into the water and drowned eventually. Mark and Jesse had also stolen some items like a TV and a VCR from Susan's home.
After tossing the bodies in the lake, the two of them started driving down to California and sold the stolen items on the way. After their arrest, Jesse cut a deal with the prosecution and agreed to testify against Mark. Biological evidence recovered from Susan's body and the sheets in the house matched Mark's profile. The shotgun shell that the police found at the scene was confirmed to be fired from a shotgun that Mark pawned somewhere in Texas after the murders.
Is Mark Christeson Dead or Alive?
With Jesse's testimony and the physical evidence tying Mark to the crime, he was convicted on three counts of first-degree murder. Mark took the stand in his trial and claimed that he and Susan had a secret relationship and denied having committed the murders. The defense also called witnesses to testify regarding his allegedly difficult, abusive childhood. Nevertheless, in October 1999, Mark was handed down three death sentences.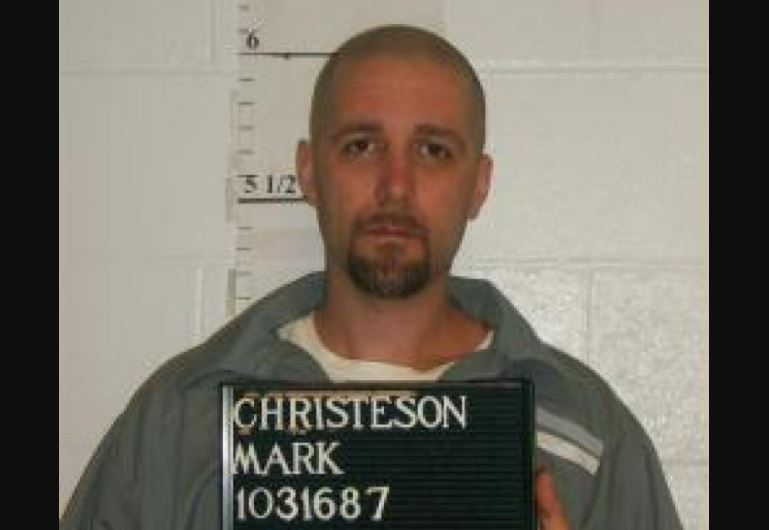 Mark was initially scheduled to be executed in 2014, but the United States Supreme Court stayed the order after questions regarding Mark's legal representation over the years. Mark's execution was then scheduled in January 2017. This time, his lawyers appealed for a stay and added that his low IQ meant that he was not capable of understanding his legal rights during his trial. But Mark was executed by lethal injection on January 31. He was pronounced dead at around 7:05 PM. Mark was 37 years old.
Read More: How Did Lucie Turmel Die?