'Operation Christmas Drop' is a Netflix film about human kindness and the spirit of generosity that Christmas time evokes. The story follows Erica Miller, a congressional aide, to a US Air Force base in Guam as she tackles an assignment to observe operations and suggest budget cuts and ways to increase cost-efficiency. But her real aim, as per her boss' instructions, is to make a report that justifies shutting down the operations at that base completely. Soon, she meets Capt. Andrew Jantz, who is hellbent on proving to Erica why the project is really important to be shut down. SPOILERS AHEAD!
Operation Christmas Drop Plot Synopsis
The Congresswoman suspects the Andersen Air Force base to be exploiting the taxpayers' dollars to fund Operation Christmas Drop, a 70-year-old humanitarian effort to airdrop supplies every Christmas to the very remote islands in Micronesia that are hard to reach by way of water. If Erica can get the report done on time, she stands to be a shoo-in for the head of staff job. Since the Congresswoman wants Erica to report her findings on this operation before Christmas, she cancels her Christmas plans with family and heads to Guam.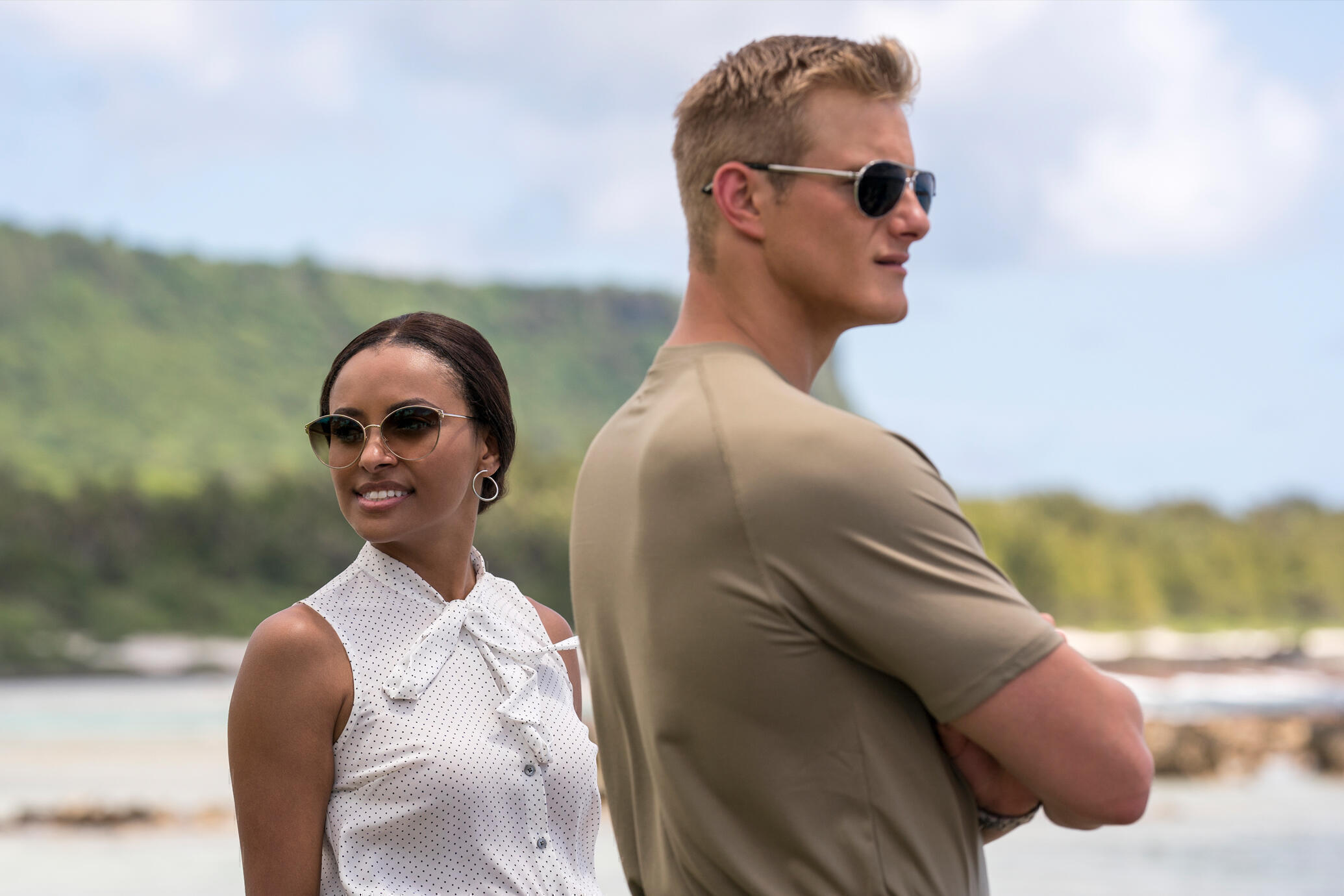 At the Andersen base, General Hatcher assigns Captain Andrew Jantz with the task to show Erica around the island and the facility and to make sure she writes them a favorable report so that they're not shut down. Andrew's plans of distracting Erica with surface operations and sightseeing are derailed immediately when he discovers that Erica is as sharp as they come and misses nothing.
The two clash initially, but then he sincerely asks her to give him 24 hours to show her what they actually do under Operation Christmas Drop. Andrew, whose nickname is CLAWS, promises her that they are not using even a cent of the taxpayers' dollars to fund the operation but that it's run entirely on donations. Erica agrees to give him 24 hours of her time before she writes her report.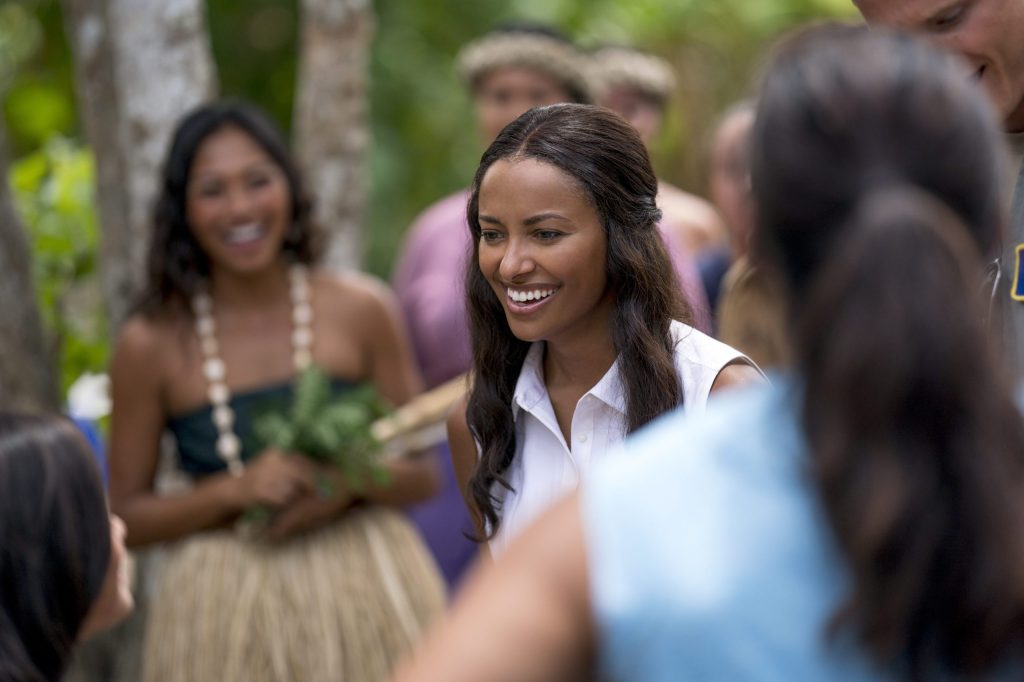 Andrew flies her to one of the remote islands where they airdrop supplies, and Erica meets the local community and gets to know about their living conditions. She is moved by their plight and understands why it's necessary to supply the islanders with essentials like food, medicine, clothes, toys, tools, and books. Andrew and his team of do-gooders at Andersen are basically saving thousands of lives by donating their off time and efforts to Operation Christmas Drop. They also organize a Christmas-themed fundraiser to get in more donations from the local crowds and people of influence.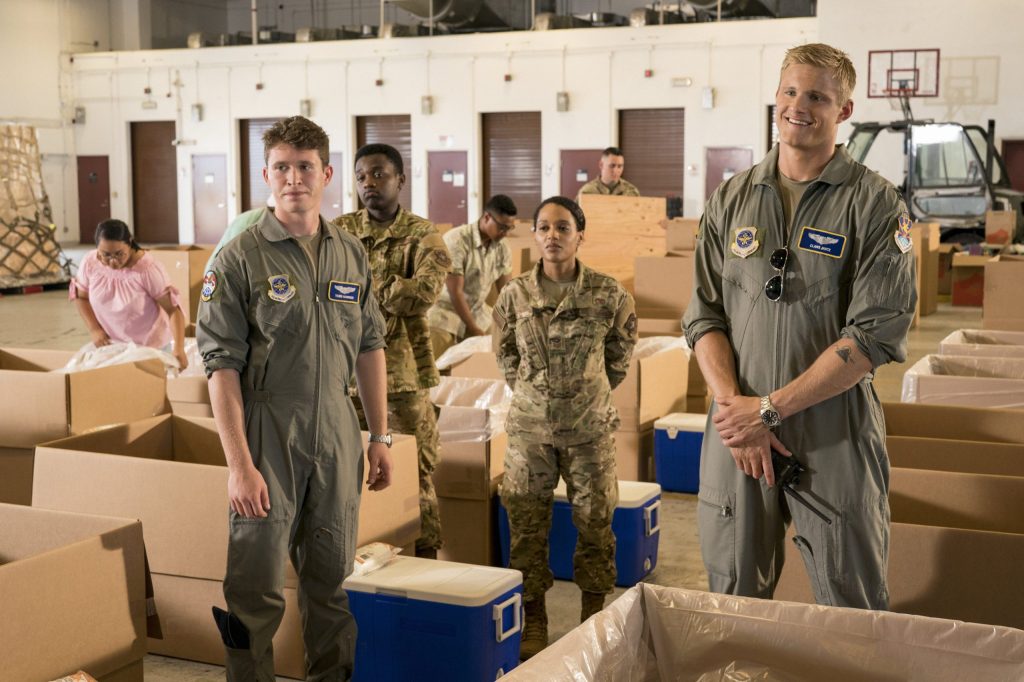 On the one hand, convinced that Operation Christmas Drop is not utilizing any government funds and the Andersen base should not be shut down, Erica is conflicted because her boss expects her to write the original report if she wants the big promotion. But Erica finds her Christmas spirit and decides to join in the donation drive and packing of the boxes that will be airlifted to the islanders. But in doing so, she risks losing her dream job, even as she finds herself more and more attracted to the Captain with a heart of gold.
Operation Christmas Drop Ending
There is a hurricane system headed their way, so Andrew and his team debate commencing Operation Christmas Drop before Christmas so that they can still fly back safely. But the General won't allow them to fly if the weather reports don't improve as he cannot risk their safety. Unexpectedly, Erica's boss, the Congresswoman, arrives at the Andersen Air Force base and instead of a report, finds Erica helping the officers and the locals pack up the supplies to airdrop.
She is upset and orders Erica to go back to Washington D.C. immediately. Erica, midway through packing her stuff, realizes that she cannot give up now and leave Guam before she has seen the operation through. She talks to Andrew and acknowledges the Christmas miracle that causes the weather to get better. Now that the hurricane is reduced to a tropical storm, the operation can commence without further delay.
Congresswoman Bradford again tries to stop the operation, but Erica appeals to her good nature and asks her to join them so that she can see for herself that Operation Christmas Drop is an immensely good cause. They all fly to the islands and from a distance, drop the supply-laden boxes into the sea as the local people below run out to retrieve them, all cheering for their very own Santas. The whole experience is very moving for Bradford.
She agrees to go through Erica's report that suggests how the facility at Andersen can remain functional by just incorporating a few budget cuts here and there. Bradford tells Erica that the head of staff job will be waiting for her in D.C. when she returns to work after the holidays. The movie ends with Andrew and Erica kissing after she tells him that she managed to get his family all the way from the States to Guam so that he can spend Christmas with them.
The ending, while sweet and mildly moving, falls in with the other generic and bland festive movies that Lifetime, Hallmark, and lately Netflix churn out year by year during the run-up to Christmas. The protagonists have no real chemistry or even romance, apart from that one kiss at the very end. For a movie that's categorized as a rom-com, there was not much romance or comedy. The logistics and the actual story behind Operation Christmas Drop (which is a real thing, by the way) are heartfelt and inspiring.
The film is chock-full of the generous Christmas spirit that is synonymous with holiday-themed entertainment. But we would have liked better, more 3-dimensional backstories for the protagonists and definitely deeper romantic connection if the makers are classifying it as a romance. By the end of the film, the audience is likely left confused about whether Erica and Andrew even like each other as more than friends or if it's just a holiday fling.
There's (luke-warm) mutual attraction between Erica and Andrew, to be sure, but nothing more than that. Also, the Congresswoman's change of heart in the end kind of feels rushed, and therefore, unconvincing. Pretty sure she would turn evil and shut Andersen down as soon as she gets to D.C. after the New Year's, but maybe that's just me.
Read More: Where Was Operation Christmas Drop Filmed?