Lisa Barros D'Sa and Glenn Leyburn's 'Ordinary Love' is anything but ordinary with its poignant love story about an aging couple. It offers a delicate and heartbreakingly beautiful look at their lives as they encounter a potentially devastating loss. The film is written by Owen McCafferty, and stars Liam Neeson and Lesley Manville as Tom and Joan respectively.
It's a rarity to have a romantic drama centering around a middle-aged couple who've spent a lifetime together. And this is precisely why 'Ordinary Love' has so much to give.The film explores the depth of their love in the bitterness of life. It does this with a sense of tenderness and humour that not only makes the film deeply moving, but puts it a league above other features from the genre.
'Ordinary Love' centers around Tom and Joan, who've been together for years, and share a happy marriage filled with ease, banter, and a lot of love. They're "Normal People" (this was apparently the previous title for the film), that we see brisk walking, grocery shopping, and watching television together. There's nothing quite extraordinary about them. But when Joan is unexpectedly diagnosed with breast cancer, they are faced with challenges and heart wrenching possibilities. Their togetherness also gets tested as the disease separates the cancer patient from her loved one.
When 'Ordinary Love' premiered during TIFF, it made its presence felt widely, and was instantly critically acclaimed. And the film deserves every bit of it for its realistic portrayal of the extraordinary love between two everyday people. In case you're wondering what inspired something as brilliant as 'Ordinary Love', here's everything you need to know.
Is 'Ordinary Love' Based on a True Story?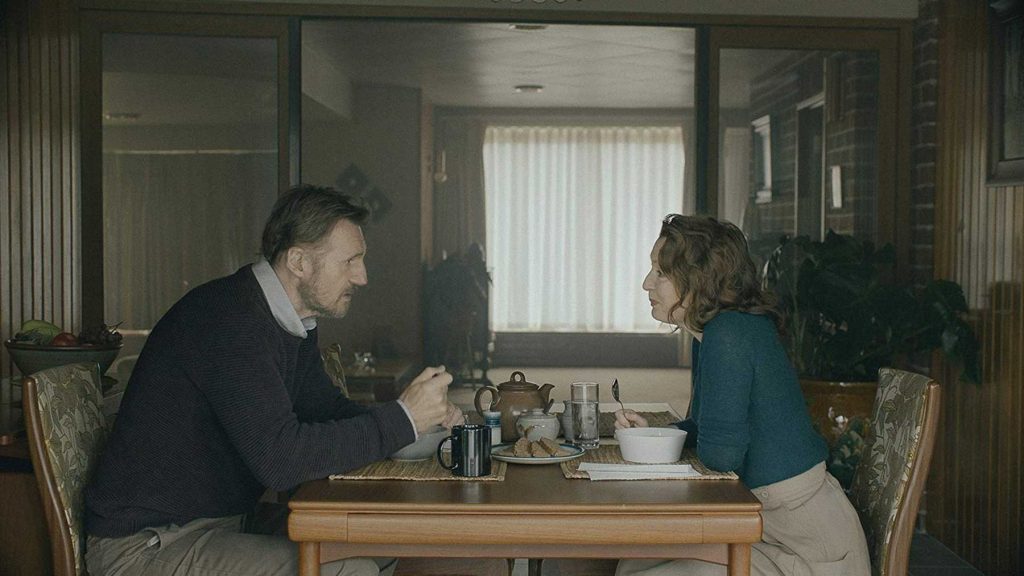 'Ordinary Love' is not exactly based on a true story. However, it has been inspired by some very real experiences. Northern Irish playwright, Owen McCafferty, who wrote his first screenplay with 'Ordinary Love', based it on his experiences with his wife. In many ways, McCafferty and his wife, Peggy, have lived through their own version of this story.
The film is influenced by a time when Peggy was diagnosed with breast cancer, and his own experiences of supporting her through it, from its diagnosis to its treatment. All of this delicately portrayed in 'Ordinary Love' which takes place over a span of one year, from one Christmas to another. And much like Owen and Peggy, Tom and Joan too, live in Northern Ireland.
It was the film's music director, David Holmes, who pushed Owen to try writing about these experiences as a screenplay, something Owen had never done before. The script, with its intricate details of the shared intimacy, along with its emotional richness, has widely been praised by critics. The writing has also been appreciated for its realism with the way it looks at life, love, and grief. It's been made in such a way that the viewers will find a part of themselves in the story.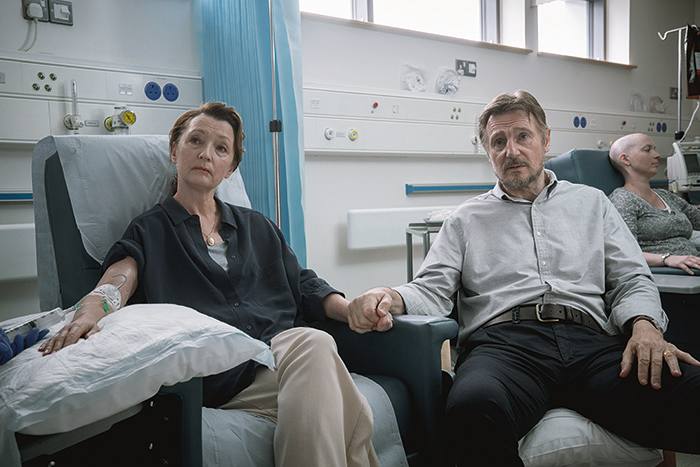 Apart from being inspired by real-life experiences, 'Ordinary Love' also makes use of several non-actors for certain scenes. In an interview with Deadline, Manville revealed how the film makes use of real-life nurses:
"…We did work with some fantastic nurses, who really were chemotherapy nurses, breast cancer biopsy nurses. We worked with real people, and I found that particularly moving, working with them. And I couldn't have foreseen that."
Cancer themed films have also been made previously, and of course, we're bound to shed tears as we watch them. But not many films about cancer portray the journey the way we see Joan's journey through cancer care. The charm of 'Ordinary Love' lies in the way it focuses on its smallest moments, which are also its most monumental ones. We get to see not just the treatment and its aftermath, but also the hospital visits, the waiting, the odd advices given by other patients, and all the changes and silences.