In 'Oshi no Ko' episode 10 titled 'Pressure,' B-Komachi decides to make Kana Arima their center because of his impressive singing skills. Since they are not professionally trained dancers, Miyako hires Piyeon to help the girls. Although he does a great job, it is later revealed that Aqua has impersonated Piyeon to train B-Komachi girls.
Piyeon Helps B-Komachi Girls
With B-Komachi's debut just a few days away at the Japan Idol Festival, Ruby and Mem-cho try to record a YouTube video for their channel introducing Kana Arima as their center. But Kana asks them to stop recording and then inquires how they decide to choose her as their center. The duo reveal that they heard their songs and feels that she has a wonderful voice. But this is not enough to convince Kana, so they ask her to see her perform.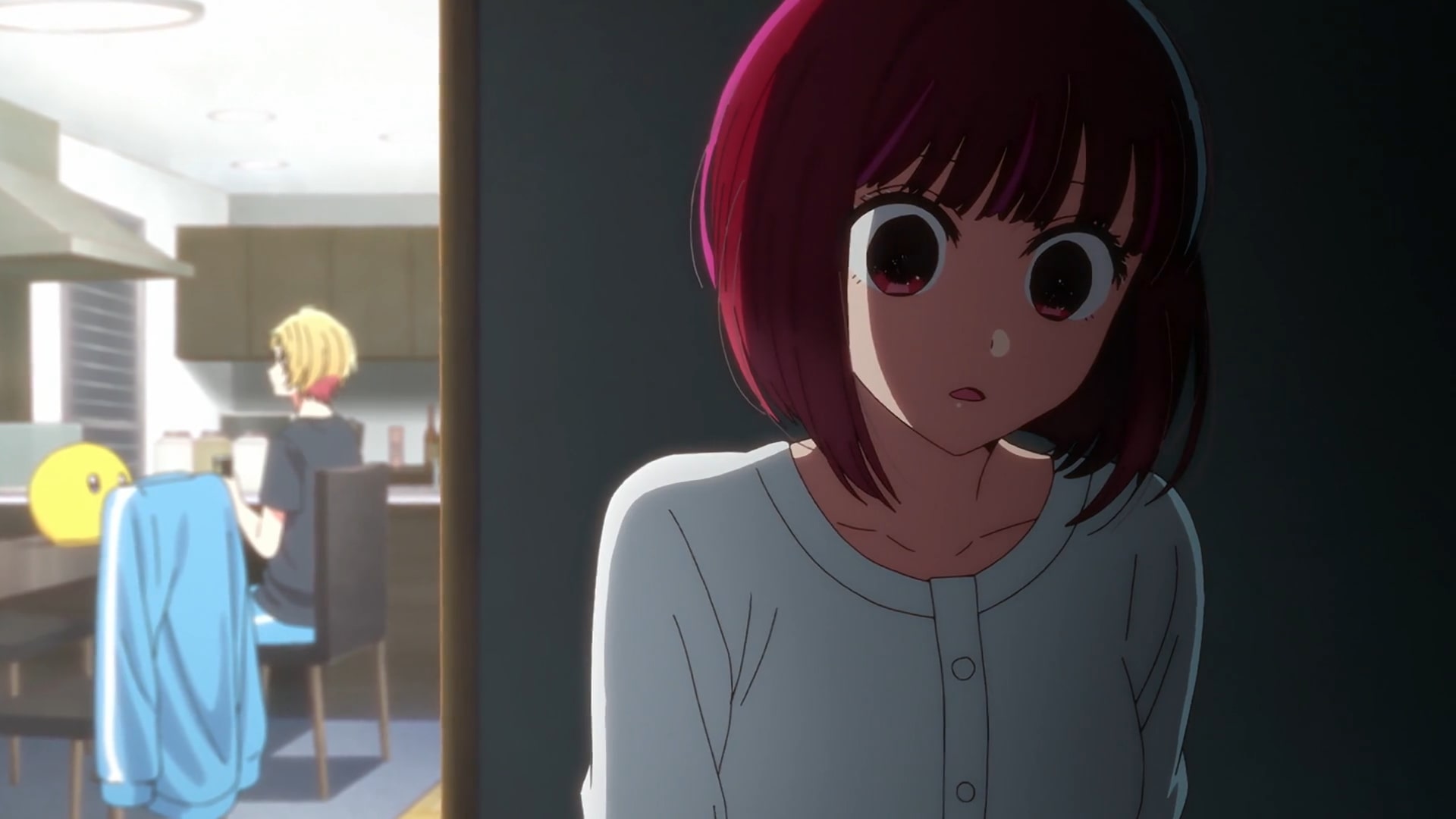 When Mem-cho and Ruby start singing naturally Kana realizes that they are not good enough. She even criticizes them that they go so far because of their looks only and ends up accepting the center position reluctantly. However, the girls are not at all good at dancing and have no professional training. Therefore, Miyako brings Piyeon again to train them as he is apparently a good dancer.
Piyeon is very kind and works really hard to help Kana, Ruby, and Mem-cho. His training bears fruit as they slowly become quite confident. However, it is later revealed that Aqua has been training the girls all this time by impersonating Piyeon. On the day of their performance, Miyako takes the girls to a huge dressing room where not-so-famous idols are preparing for their performance.
What Worries Kana About Her Idol Debut?
As Kana sits in the fully occupied idol dressing room, she recalls her failures over the years. She knows the pain of not being able to have success despite trying her best. Kana had been to fan meetups in the past where some of her own crew members will dress up as civilians to cover up the fact that people rarely came to see him. As she recalls those moments, she makes a mental note that it is almost impossible to put the trauma of such a failure into words.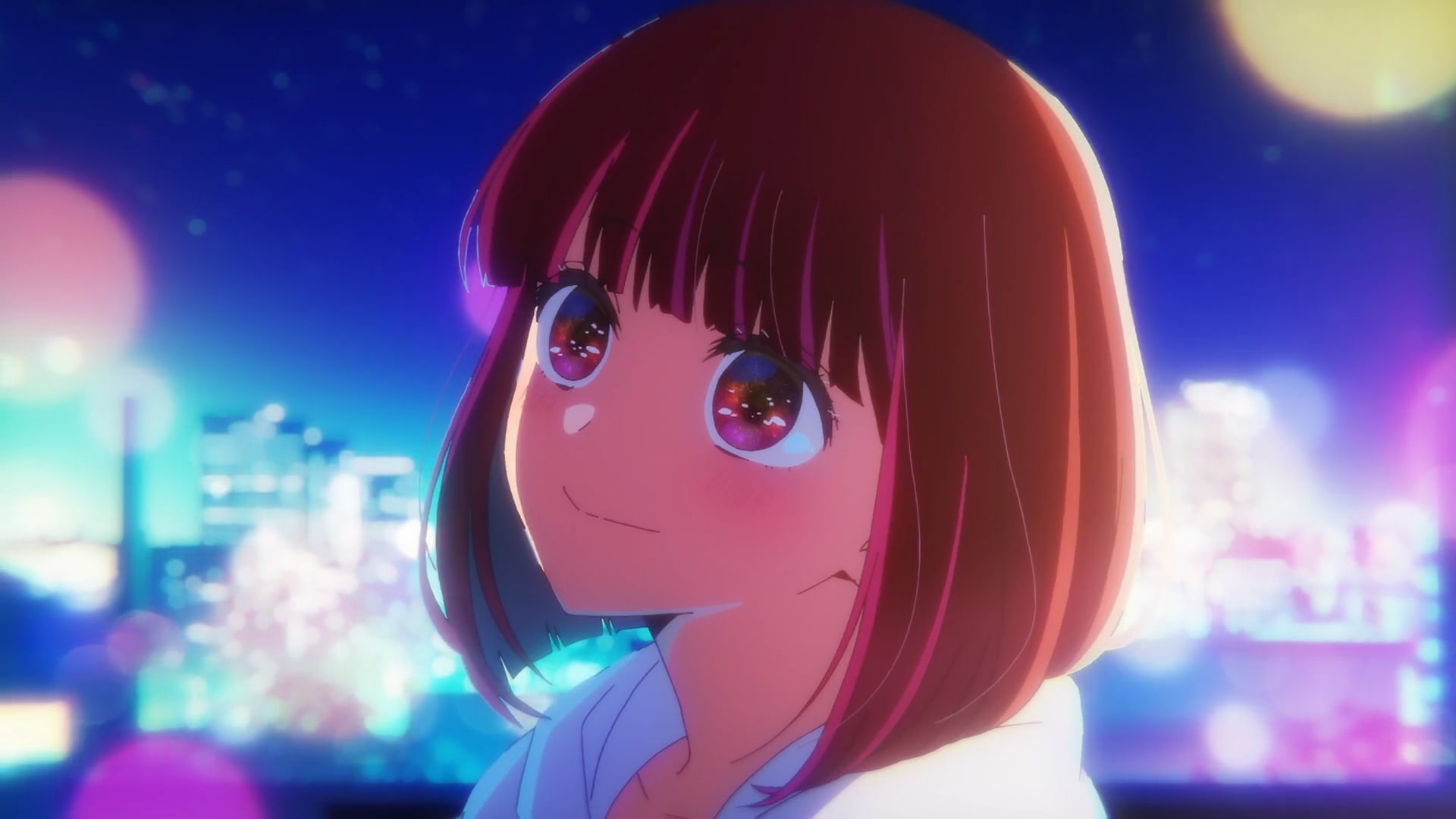 When Kana can no longer be classified as a child actor, her projects became scarce and she had to struggle to get more acting jobs. She still feels like a failure for being unable to capitalize on her early success as a child actor as she has failed to achieve anything significant ever since. Meanwhile, her mother had to leave her alone in the city because of her grandfather's deteriorating health. As if all of this was not horrible enough, she was also constantly bullied and put down on all social media platforms and barely had any fans left.
With her performance with Ruby and Mem-cho scheduled for the next few hours, Arima can feel the weight of responsibility on her shoulders. That's when Ruby approaches her and confesses how scared she is feeling. When she asks Kana, she lies that she is prepared for the challenge ahead. But Ruby holds her hands and realizes that Arima is lying. Ruby feels a bit better as she realizes that she is not the only one nervous about their performance.
Kana has been quiet until now and then she suddenly reveals that she would have been fine if she were going to perform alone. But now her act carries the hopes and jobs of many people. So, she does not want to let anyone down especially Ruby and Mem-cho who have dreamt about becoming an idol all their lives. Ruby listens to Arima and then reassures her that everything will work out. With their performance about to start, the girls prepare for their highly anticipated debut.