In 'Oshi no Ko' episode 9 titled 'B-Komachi,' Aqua arranges a meeting between Mem-cho and Miyako following which the former joins the idol group with Kana and Ruby. Meanwhile, he finally meets the producer of Love Now for dinner and learns a few secrets about Ai's life. After they get to know each other, Mem-cho reveals to her two new friends that she can get B-Komachi an opportunity to perform at the Japan Idol Festival.
Mem-cho Joins B-Komachi
After Mem-cho agrees to join B-Komachi, Aqua sets up her meeting with Miyako. Although a few things do not go well in favor of Mem-cho becoming an idol, Miyako feels that her social media success coupled with her openness to sign a contract makes her a great candidate. However, Miyako does notice that she has fudged her age. When asked to give a clear answer, Mem-cho reveals that she is actually 25 not 18 as many believe. It turns out that she grew up in a household where she had to take up a job at a young age to support her family.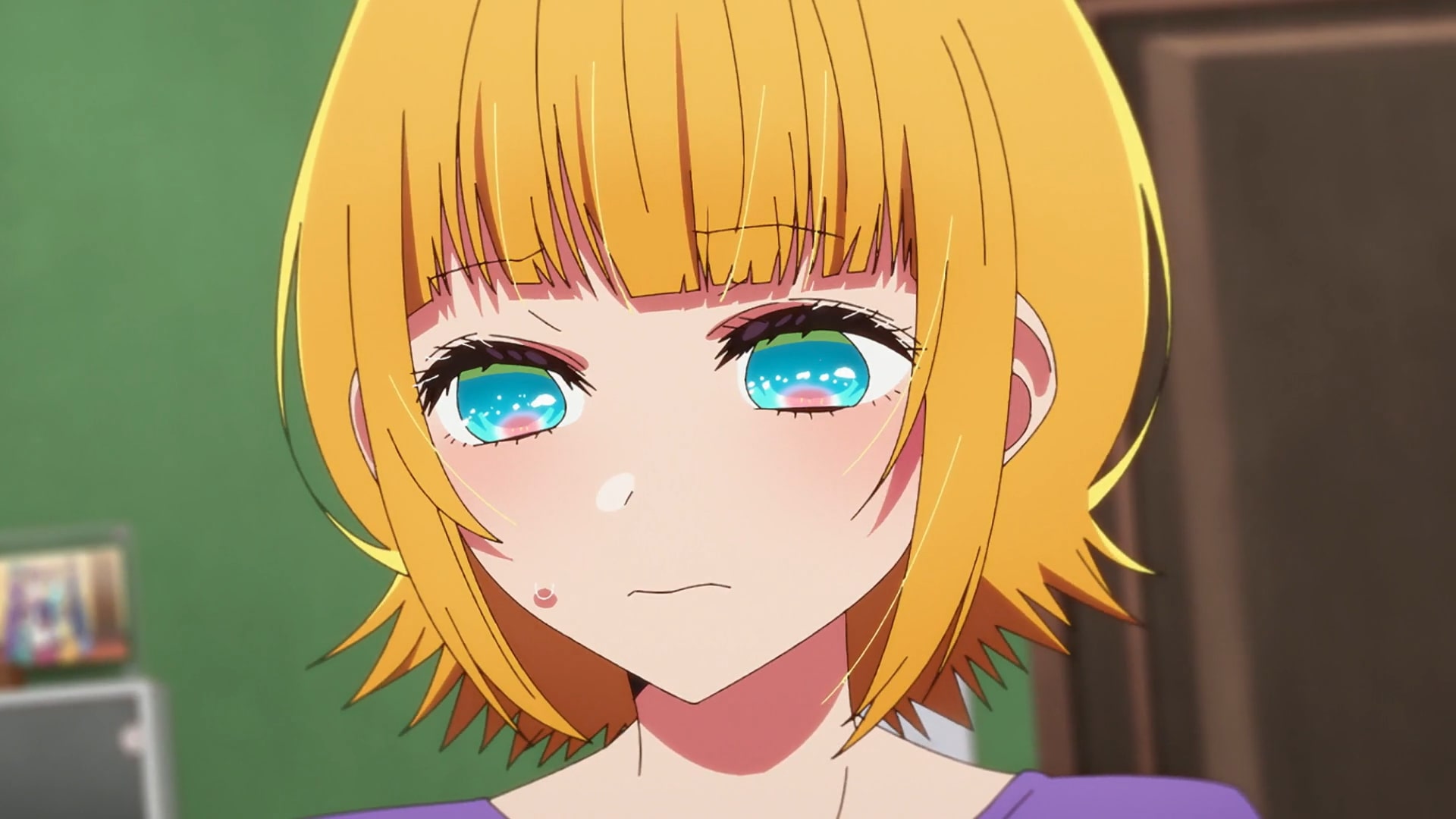 When Mem-cho wanted to get into the entertainment industry, she fudged her age as no one was really open to working with someone as old as her. Ruby and Kana listened to her story too and she soon joined the idol group. Later, Aqua met the producer of Love Now, finally expecting him to fulfill his promise. Interestingly, the producer did keep his word and revealed that Ai most likely fell in love during her theater acting days. He even offers to introduce him to the man behind the theater as he can potentially help him get closer to the truth.
Can Kana Sing? Does B Komachi Decide to Go to Japan Idol Festival?
Mem-cho informs Ruby and Kana that she got a message from the producer of Love Now that he has connections with the organizers of the Japan Idol Festival and could potentially squeeze the new idol group into the lineup if they want. Although Kana feels that they are not prepared for such an opportunity, Ruby thinks that they should try. She goes on to argue that giving their first stage performance on such a big stage is the right way to inform potential fans about the rebirth of B Komachi. However, Kana is still not convinced as she feels that things can just as easily go south if they don't perform up to the audience's expectations.
Mem-cho argues that JIF is the kind of stage where even well-established groups don't get to perform easily, so if they don't pounce on such an opportunity then what's the point of them being idols? Kana feels that Mem-cho does have a reasonable argument, but it seems that she is not entirely sure of herself. That's when the conversation turns toward finally deciding the group's center. Arima does not think it's important but her friends disagree. Ruby and Mem-cho both wish to be B-Komachi's center and make a case for that.
Interestingly, Ruby recalls that there was once a time when Kana actually topped the Oricon charts with the Bell Pepper Exercise song and was also part of several music programs following that. But Arima is embarrassed thinking about her child acting days and feels that she is not the right person to be the group's center. She feels that she has failed to gain reliable fans despite her long career, so she just simply wants to take the central role in B-Komachi. Ruby and Mem-cho try to reassure her that she is quite talented but that does not really help much.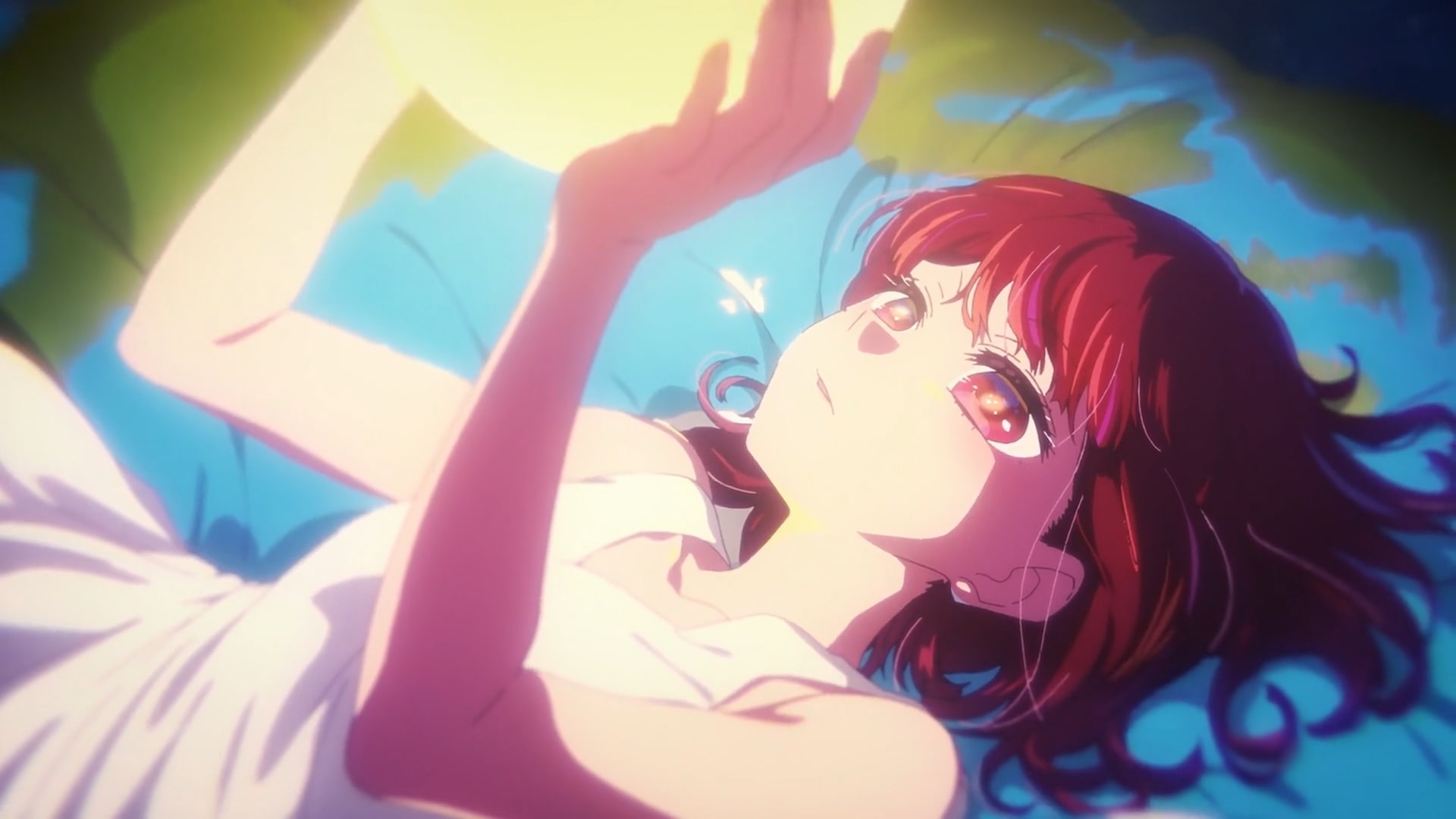 Ruby and Mem-cho remain determined to go to the Japan Idol Festival and Kana also does not have any problem with the plan. In order to decide who is going to be the group's center, Ruby and Mem-cho decide to go to the Karaoke and see who earns the most points. The two friends have some fun there but could not really come to a conclusion. That's when they decide to sing Kana's once-superhit Bell Pepper Exercise song. But when they look for it online, they find that Kana has released several songs over the years. As Ruby and Mem-cho listen to it, they realize that she is a surprisingly good singer contrary to what she says about herself.