'Last Stop Larrimah: Murder Down Under ' unfolds in the remote Australian Outback, depicting life in a tiny, 11-person town inhabited by a quirky group of mostly elderly residents. However, trouble brews when 70-year-old Paddy Moriarity, a well-known figure in the town, mysteriously disappeared along with his dog on December 16, 2017. As the investigation into the suspected murder progresses, unexpected twists emerge, including the revelation of secret police recordings that seem to implicate a potential suspect. If you're curious to learn more about this case, here's what we know.
What Happened to Paddy Moriarty?
Patrick "Paddy" Moriarty was born to Mary Moriarty in Limerick, Ireland, on March 30, 1947. He shifted to Australia when he was 18, despite having no known relatives in the country. Upon arrival, he worked on Cattle Stations in various roles, including as a ringer, grader driver, and station hand. Paddy was an enthusiastic participant in the Rodeo circuit and even won a belt buckle in Darwin in 1996. His former partner, Dorothy Rankine, died in or around 2000, and he had no other relationship since 2003 to his supposed death.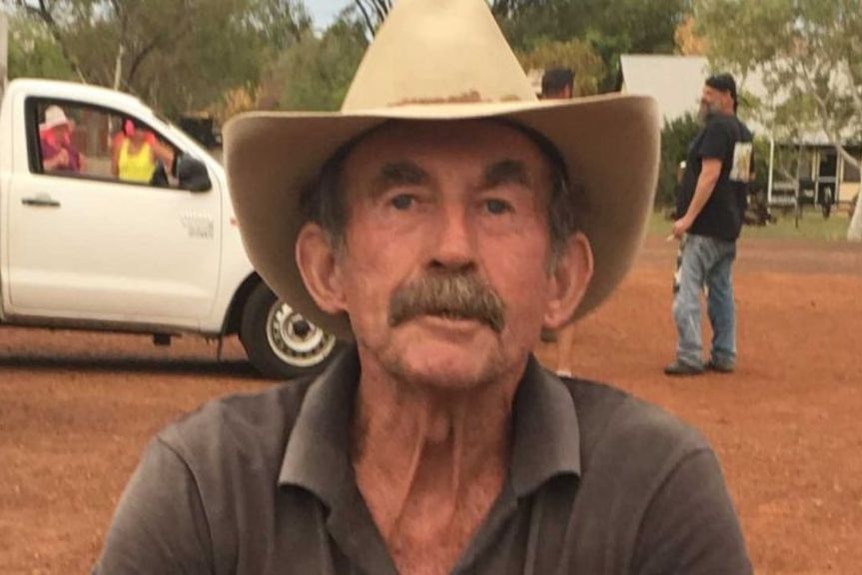 Paddy had a history of ischaemic heart disease and had stents inserted in 2006. He shifted from Daly Waters to Larrimah in 2008 and purchased a disused service station for $30,000 in 2010. Larrimah is 158 kilometers south of Katherine on the Stuart Highway and has a population of about 12 people. There is no mobile telephone reception, with the nearest service being at Mataranka, a town 76 kilometers to the North. Paddy worked at the Larrimah Hotel, where he cleaned camp toilets, did laundry, made up rooms, and tended to gardens.
After lunch, Paddy — a creature of habit — always sat in a particular chair on the left-hand side of the main entrance, sipping beer and welcoming visitors. 'Fran's Tea House' is situated at the city's northern end, adjacent to the sole public phone box. Just across the highway from the tea house stands the 'Top of the Town,' the abandoned service station where Paddy resided. After his first dog passed away in December 2016, Paddy received an eleven-month-old red kelpie named "Kellie" in early November 2017.
Paddy was known for his routines and attention to detail. He consistently wore thongs and a hat or cap and kept his home immaculate. His work at the hotel mirrored his meticulous nature. Residents of Larrimah were familiar with his daily pattern, which included morning walks with his dog and work at the hotel until midday. Paddy would enjoy some beers in the afternoon and typically left the hotel around 4:30 pm or later if there were people to talk to. On December 16, 2017, Paddy adhered to his usual routine.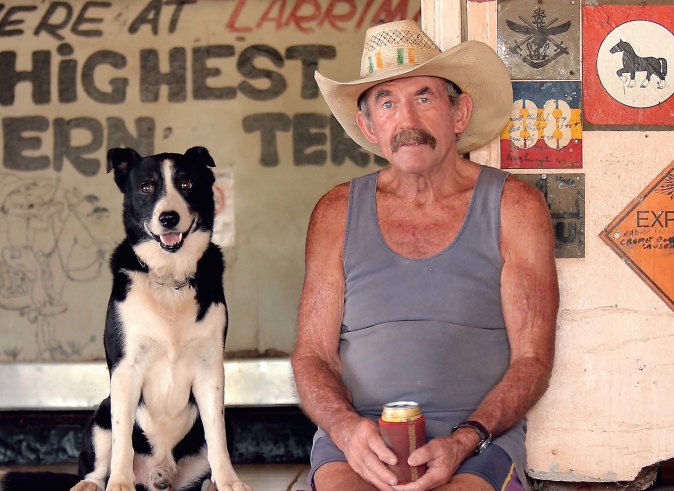 He rode to the hotel on his red Honda quad bike with Kellie, cleaned the facilities, and later visited the bar area, making a routine EFTPOS transaction and withdrawing $40 at 2:29 p.m. He bought eight XXXX Gold beers from the bar in two transactions and consumed them while sitting in his favorite spot. That afternoon, a couple and their young daughter traveled from Katherine. They had purchased groceries, including a barbeque chicken, from a supermarket. They left Katherine around midday and arrived in Larrimah for lunch.
Subsequently, they visited the Larrimah Hotel to have a drink and view the animals. While there, their daughter petted Kellie, and her mother took several photographs of her daughter in front of the hotel, with Paddy sitting in his customary chair to the left of the entrance. Before leaving the resort that evening, Paddy informed the owner that he wouldn't be coming to work the following day but would drop by at lunchtime to retrieve the mower. As Paddy mounted his red quadbike with Kellie in the back, the mother offered Paddy the leftover chicken for Kellie.
He departed the resort, riding toward his residence just a few hundred meters away. Larrimah experienced significant rainfall around 10.30 pm, and the weather cleared by the following morning. Paddy remained unseen on both December 17 and 18. Around 10:00 a.m. on December 18, Sharpe, the hotel owner, grew concerned and went to Paddy's residence. Despite knocking and calling out for him, there was no response. Finding the back screen door unlocked, he entered the dwelling, discovering it was neat but devoid of Paddy and his dog.
The back gate was open, and Sharpe assumed Paddy might be walking with the dog. He searched along the dump road but found no sign of him. Later in the evening, Rayner, another Larrimah resident, visited the hotel to collect his mail. There, he learned of Paddy's disappearance. Rayner and his wife initiated a search for Paddy on December 19, focusing on his residence and the surrounding property. Upon investigation, they made several noteworthy observations — the rain gauge had not been emptied, and Paddy's sunglasses were on the quadbike.
They also noticed that the screen door was unlocked, the kitchen fan was running, his caps and hat were inside, medication was in the refrigerator, food containers were on the table, the dog bowl had food, a fan was running in the bedroom, and the bed seemed untouched. The Rayners believed Paddy might have had a medical episode while out walking and began searching along nearby roads for over three hours. Upon not finding him or his dog, they asked Sharpe to call the authorities at 4:00 p.m. on December 19.
Has Paddy Moriarty Been Found? Is He Dead or Alive?
The police arrived on December 20 afternoon and began searching. They found the barbecue chicken remnants in the microwave and a baseball bat under his bed. Despite exploring on foot and with motorbikes, they couldn't locate Paddy or Kellie. Additional search teams were dispatched from Darwin, and they conducted formal search and rescue operations, focusing on places Paddy might have walked and 20 meters on either side of roadways, covering an area of two square kilometers.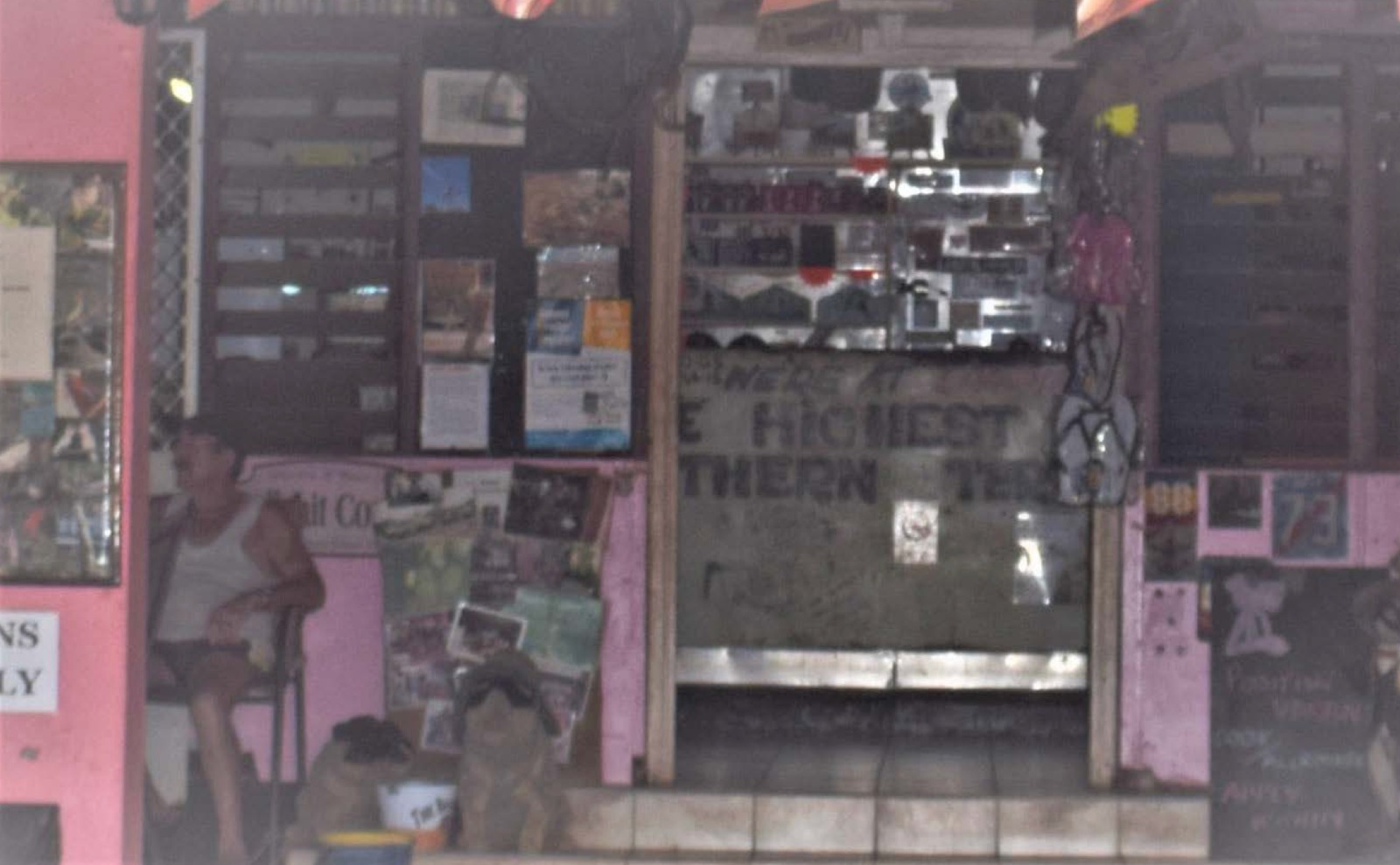 The search was suspended on December 23, with the authorities considering the possibility of foul play. A probe was conducted from December 28 to December 30, including motorbike and helicopter searches up to ten kilometers away. But no relevant evidence of Paddy or his dog was discovered. A further evidence search was conducted from May 11, 2018, to May 14, though nothing of assistance was detected. What the police found most concerning was the absence of Paddy's dog in case of supposed medical emergencies.
While presenting the findings of his inquest in April 2022, Coroner Greg Cavanagh alleged the evidence showed that Paddy and his dog had both died sometime on the evening of December 16, 2017, when they were last seen leaving the town pub and driving the short distance home on a quad bike. The coroner's investigation uncovered a history of conflict between Paddy and the neighbors across the street in the small town. The report documented claims that he had frequently damaged plants and belongings on the property across from his home.
Fran Hodgetts, the proprietor of a Devonshire teahouse in the town, and her gardener and caretaker, Owen Laurie, were the residents who lived directly opposite Paddy. Greg testified, "In my opinion, Paddy and his dog were killed in the context of and likely due to the ongoing feud he had with his nearest neighbor." He cited the evidence that showed Paddy left amidst preparing dinner and added, "There is no evidence as to where he went. However, in my view, the new plants at Fran's place were likely of some attraction to him."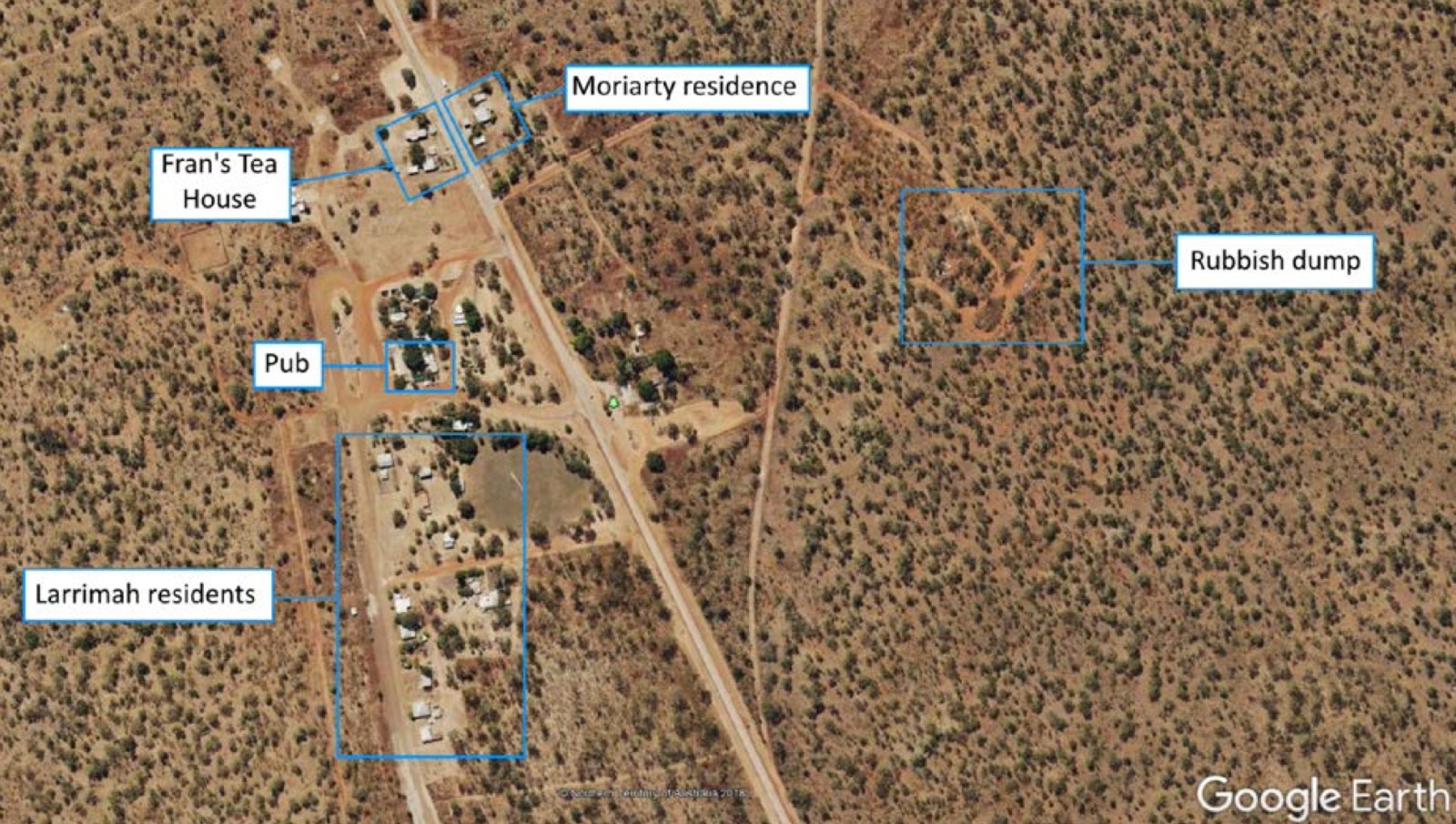 The coronial inquest findings were announced following the presentation of eight covert police recordings played in court. These recordings were made on Paddy's neighbor's property near his home. The recordings, which also feature singing, capture a male voice uttering, "F***ing killed Paddy, hit him on the head. Smacked him on the fucking nostrils with my claw hammer." Subsequent tapes also had the unidentified male boasting, "I killerated (sic) old Paddy. I struck him on the f***king head and killerated the b***ard … basherated (sic) him."
During his court appearance in April 2022, Owen asserted that the voice on the recordings was not his and he had no knowledge of Paddy's disappearance. He opted for silence, citing the possibility of self-incrimination. Under the Coroner's Act, a finding implying potential guilt of an offense is not allowed. Consequently, the case has been forwarded to the police commissioner and the Director of Public Prosecutions for additional action or inquiry. Det. Sgt. Matt Allen termed Paddy's disappearance as a "once-in-a-generation case."
He added, "Murder investigations are challenging, particularly without a body. The case doesn't get closed until it is solved. We need to find Paddy." During the April 2022 inquest, two additional allegations came to light. Laborer Wayne Ledwidge testified that he had overheard a conversation between his friend Brian Roberts, who has since passed away, and Fran. Wayne claimed Fran allegedly offered Brian $10,000 to "eliminate" Paddy. In a virtual testimony, Fran denied any such exchange and asserted that she did not know Brian.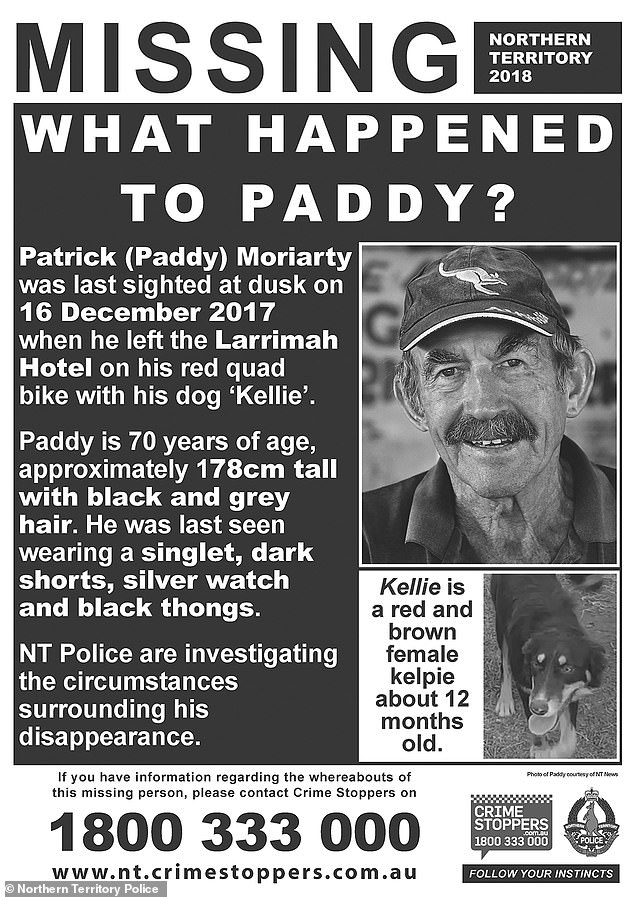 Truck driver Michael Pangquee testified that he had heard Richard Simpson implicate another individual in the murder. However, the police stated these claims lacked supporting evidence. The Northern Territory police offered a $250,000 reward for information that will help solve Paddy's suspicious disappearance. The reward is still current. While the coroner's inquest paint Paddy's neighbors as probable persons of interest in the case, no one has been charged yet, and Paddy or his dog's bodies have not been found.
Read More: Nathaniel Holmes: Found or Missing? Is He Dead or Alive?