Among the various individuals featured in Netflix's 'The Billionaire, The Butler, and the Boyfriend,' Patrice de Maistre presents a unique insight into his relationship with Liliane Bettencourt. Though he was once the asset manager to the wealthiest woman in the world, the fallout from the case involving François-Marie Banier also brought his own actions into question, with many believing that he had profited from his position in a way that was morally wrong. With the world's interest renewed in the Bettencourt case, many in the public are also curious about where Patrice is these days.
Who is Patrice de Maistre?
Patrice de Maistre was born on March 20, 1949, and grew up in Paris, France. He is related to Joseph de Maistre from his father's side and is also connected to the Japy family through his mother. Additionally, his brother, Gilles de Maistre, is a celebrated filmmaker in the French entertainment industry. Having gained his chartered accountancy diploma from Université Paris-Dauphine, Patrice's grasp on the world of business and finance is a strong one, which likely helped him earn a place of prestige in Liliane Bettencourt's service.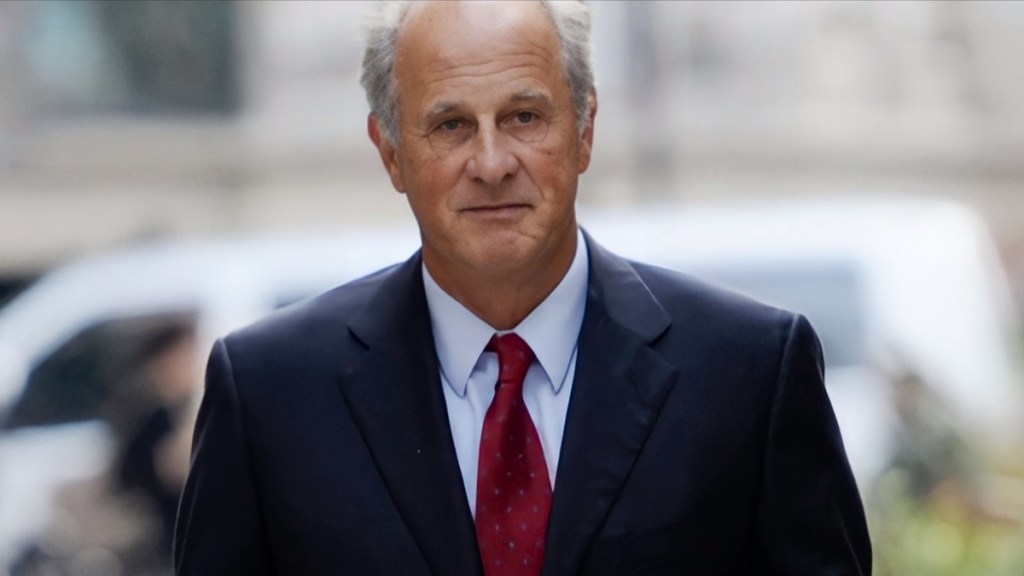 Over the years, Patrice has held many prestigious positions, including being the General Director of Téthys and Clymène. Both organizations were headed by Bettencourt, though much of their affairs were apparently handled by Patrice. Thanks to his work, the asset manager also cultivated good relationships with many influential figures in the political world, including former French President Nicolas Sarkozy and ex-Minister of the Budget Éric Woerth. One of De Maistre's biggest honors has to be being inducted into the National Order of the Legion of Honor on July 14, 2007, though it is believed that Woerth arranged for this in exchange for Patrice securing a position of employment for the politician's wife.
However, not long after, Patrice's reputation would come crashing down after Françoise Bettencourt Meyers filed a lawsuit against François-Marie Banier. Though Patrice confessed in the Netflix show that he himself was not Banier's biggest fan, he did not seem on board with the actions taken by Meyers. When the recordings made by the Bettencourt family butler Pascal Bonnefoy became public, Patrice found himself struggling to maintain his innocence.
Most of the public recordings made by Bonnefoy included conversations between Patrice and Bettencourt, which highlighted that he may have knowingly helped her commit tax evasion. Additionally, one of the recordings made it seem like the asset manager wanted his employer to help him buy a boat, though he stated in the Netflix documentary that he was simply exchanging his old boat for a new one and that it was Bettencourt who had insisted on helping him sometime before. Patrice also became a primary source of information regarding whether or not Sarkozy had taken money from Bettencourt and if he had helped facilitate dealing between his employer and influential political figures.
Patrice de Maistre is No Longer a Legion of Honor Member Today
In 2015, Patrice de Maistre had to stand trial so as to answer for his crimes. He was not only accused of suggesting ways to Liliane Bettencourt to commit tax evasion but also encouraged her to provide financial aid to politicians like Nicolas Sarkozy and Éric Woerth. Additionally, he had to answer for allegedly exploiting his employer's trust and for arranging the money that Bettencourt would later give to different politicians.
In regards to the case, Patrice had actually been placed in pre-trial detention on March 22, 2012. In the show, he shared how he had been questioned for a whole day before being asked whether or not he had directly given money to the two politicians. This was followed by his being detained, the official reason for which was the possibility that Patrice might try to hide possible evidence. he was eventually released after 88 days.
As per reports, Patrice himself apparently benefitted from Bettencourt's generosity, being given about €12 million in forms of cash and donation by the woman he worked for. Ultimately, Patrice was sentenced to 30 months in prison, 12 of which were suspended. He was also fined €250,000 and had to give back €12 million to Bettencourt. In October 2019, he waived his right to an appeal by coming to an agreement with his former employer's family regarding the millions of euros that he had to give back to them. Patrice was also taken off the Legion of Honor and the Order of Merit on November 25, 2016, with the official removal being dated May 28, 2015.
Read More: François-Marie Banier: Where is Liliane Bettencourt's Friend Now?