'Podcast: The Frankston Murders' chronicles how serial killer, Paul Charles Denyer, committed one heinous crime after another since early 1993. Apart from being found guilty on three murder counts and one attempted abduction, he confessed to gruesomely killing an acquaintance's kittens in early 1993. With all the crimes happening in the Australian district of Frankston, he was dubbed the Frankston Serial Killer. So, who is Paul, and how did he get caught? Let's find out.
Who is Paul Denyer?
Paul Charles Denyer was born to Anthony and Maureen Denyer in Campbelltown in New South Wales, Australia, on April 14, 1972. He is the son of British immigrants, who had migrated to Australia in 1965 — the third of their six children. The family settled in Campbelltown near Sydney, and Paul had trouble socializing with other children at his kindergarten. However, he eventually grew out of his awkward stage and was deemed like any other kid by the time he reached primary school.
Yet, Paul's life was turned upside down when his parents moved to Victoria in 1981 due to his father's new employment. Anthony was appointed the Manager of The Steak Place in Centre Road, South Oakleigh, on the Frankston train line. Moreover, Paul was enrolled in a new school, Northvale Primary School, and he became an awkward loner child with no friends. As he grew up taller and gained more weight than his classmates, he faced the brunt of bullying. According to family sources, Paul was fascinated with collecting knives, clubs, and homemade slingshot guns.
The podcast narrated how Paul seemed to be harboring a murderous intention inside him ever since an early age when he was caught dissecting his sister's teddy bears with a homemade knife. Besides, he allegedly stabbed their family cat and hung it from a tree in the backyard when he turned ten. As he grew up, Paul regularly flirted with illegal activities, from stealing cars, making a false report to the fire brigade, burglarizing, to causing wilful damage. He was even accused of assaulting one of his classmates when he was 15.
Paul started dating Sharon Johnson, a former colleague he met working at Safeway's Supermarket, in 1992. As per reports, he had been fired from that job after deliberately knocking down a woman and a child with a convoy of empty shopping trolleys. Later, Paul attempted to join the Victorian Police Force but was rejected due to his obesity. He was also fired from a marine workshop for making crude knives and daggers while ignoring his duties. By 1993, he had become an unemployed social outcast, failing to hold any job because of his incompetence.
Paul's first known grave criminal activity happened in February 1993 when his neighbor Tricia's sister, Donna Vanes, found her Claude Street residence in Seaford had been broken into. She lived there with her fiancé, Les, and her infant child. They returned home in February 1993 to find their place ransacked and her kittens killed gruesomely. The perpetrator had used the hapless creatures' blood to write gory and threatening messages on the walls. In addition, the invader had left female pornographic images inside the house.
Between June 11, 1993, and July 30, 1993, three murders and one attempted abduction occurred in the neighboring suburbs of Frankston. Dubbed by the media as Frankston Serial Killer, the perpetrator slashed their victims viciously and strangled them to death, leaving them partially undressed. Yet, none of the victims were found to be sexually assaulted. The investigators arrested Paul and charged him with the crime after finding DNA evidence at his third victim's crime scene and spotting his yellow Toyota Corona at some locations.
Where is Paul Denyer Now?
Paul Denyer was arrested on July 31, 1993, a day after 17-year-old Natalie Jayne Russell was found murdered. He initially denied being involved in any crime and continually professed his innocence until the investigators asked for his blood sample. Finally defeated, Paul confessed to murdering college student Elizabeth Anne-Marie Stevens, 18, Seaford mother Debbie Fream, 22, and schoolgirl Natalie. On top of it, he admitted to the unsuccessful abduction attempt of 41-year-old bank clerk Rosza Toth and the gruesome killing of Donna's kittens.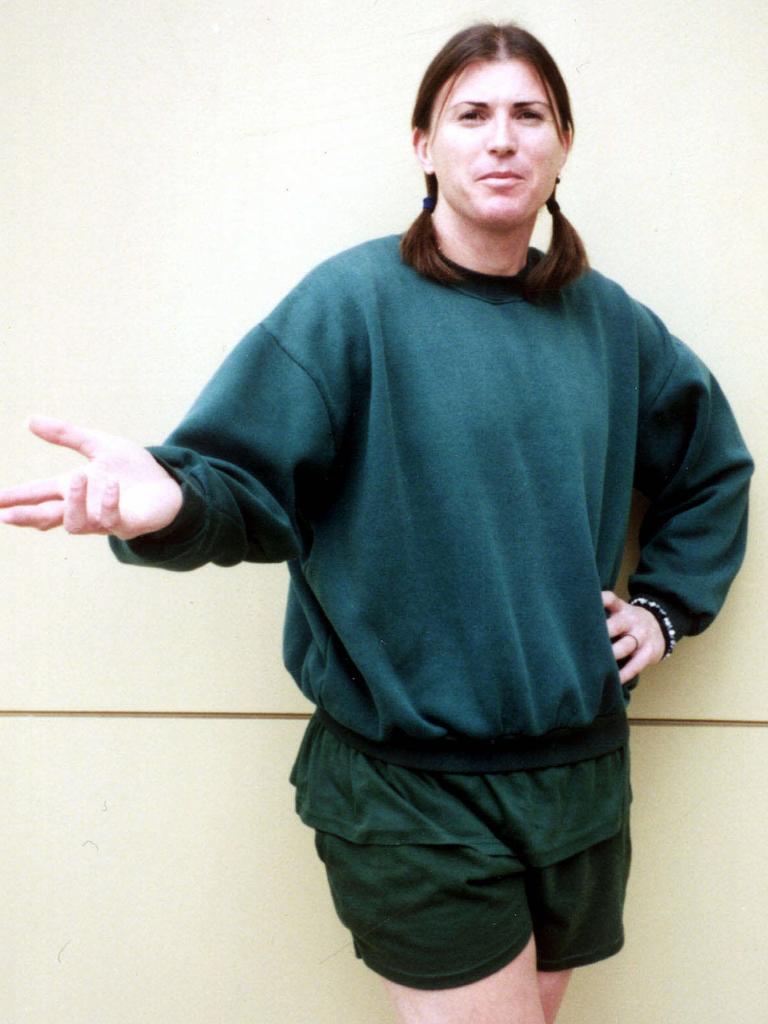 Paul told the police about his elaborate plans of surveying the places where he hunted for victims and claimed he had nothing personal against any of the women he killed. He alleged they were just in the wrong place at the wrong time. When asked why he committed the murders, Paul replied, "Just wanted … just wanted to kill. Just wanted to take a life because I felt my life had been taken many times." He further contented he hated "women in general" and was disgusted when Natalie offered to have sex with him for him to spare her life.
Paul pleaded guilty to three murder counts and one of abduction. He was sentenced in Melbourne's Supreme Court to three consecutive sentences of life imprisonment with no parole period on December 20, 1993. The convicted killer appealed to the Full Court of the Supreme Court of Victoria against the severity of his sentence and was granted a 30-year non-parole period on July 29, 1994.
While in prison, Paul reportedly wrote a letter to his estranged brother and sister-in-law in Surrey, south of London, in late 2004. According to reports, he started identifying as a woman in late 2003 and wore female clothing and makeup in jail in defiance of prison orders. Regardless, medical specialists dismissed the idea of him receiving sex reassignment surgery after a complete evaluation.
Paul sparked more controversy and outrage from the victim's families after launching his bid for freedom on April 11, 2023, with the parole board to decide his fate. The families claimed they were unaware of his parole eligibility and had not heard anything from the Department of Justice since November 2022. According to court records, the 50-year-old convicted serial killer continues serving his sentence at some Australian penitentiary as he awaits his parole hearing.
Read More: Who Were Paul Denyer's Victims? How Many People Did He Kill?