'Podcast: The Frankston Murders' covers the heinous crimes committed by a convicted serial killer, Paul Charles Denyer, between June 11 and July 30, 1993, in the Australian district of Frankston. Dubbed the Frankston Serial Killer, he was involved in three counts of murder and one count of abduction before he was caught using DNA evidence. So, who were Paul's victims, and how did they die? Let's find out.
Who Were Paul Denyer's Victims?
Elizabeth Anne-Marie Stevens was born on October 21, 1974. She came to Melbourne from Tasmania to study at TAFE Frankston in January 1993. Elizabeth lived with her uncle and aunt in Paterson Avenue, Langwarrin — a suburb in Melbourne, Australia — in June 1993. On June 11, she was last seen at a bus stop on Cranbourne Road after descending from a bus. Elizabeth's local guardians had expected her to be home around 8:00 PM, and her uncle started looking for her when she did not return after 10:00 PM.
Unable to find Elizabeth, her concerned uncle contacted the police around 1:00 AM. However, that night's stormy weather prevented the authorities from searching for her. Eventually, a man found the teenager's partially-clothed body in Lloyd Park on Cranbourne Road on June 12, the following day. According to police reports, the 18-year-old was found in a partial state of undress. She had been strangled, stabbed, and her throat had been slashed. Moreover, the medical examiner noticed six deep knife wounds on Elizabeth's chest.
Yet, the most alarming discovery was the several deep cuts on the victim's body, which made a cross-cross pattern on her abdomen. The autopsy report also found several cuts and abrasions on her face, and her nose was broken and swollen. Despite the state of her clothes indicating rape, the coroner concluded she had not been sexually assaulted. The senseless and brutal killing shocked the community, with Elizabeth's friends and family failing to fathom who attacked her so cruelly.
The police initially thought some deranged individual might have been involved in the attack and that it was a sexual assault gone wrong. Law enforcement officials mounted a massive search for the perpetrator, using a life-sized mannequin at a roadblock at the bus stop where Elizabeth was last spotted alive. They hoped some witnesses might recognize her and come forward with new information. In addition, the investigators checked with the libraries the teenager frequented and interrogated the bus drivers and her co-passengers on her last bus ride. They even approached every household in the district.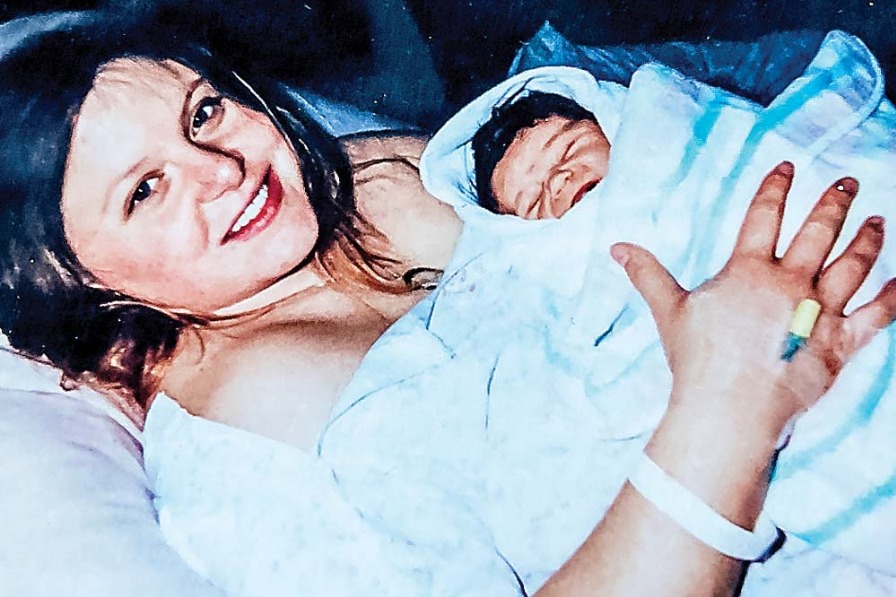 Sadly, the search was fruitless, with the investigators finding no lead. 41-year-old bank clerk Rosza Toth alighted at Seaford railway station on July 8, 1993. She was heading north along Railway Parade toward her home and crossed the Seaford North Reserve in the Frankston district around 5:50 PM. Rosza noticed a stranger lingering near the toilet block when she was assaulted. As she was dragged back into the park, she detected the perpetrator had no gun and was bluffing.
Rosza managed to break free following a brief struggle when she repeatedly bit him on the finger. He pulled out clumps of her hair, but she escaped to the main road and made it back home with the assistance of a passing driver. The struggle had torn the 41-year-old's stockings and trousers, and she had lost her shoes. Nevertheless, Rosza was sure she would have been murdered if she had not resisted so strongly and managed to break free. Consequently, she contacted the authorities, who reached the crime scene within minutes but found no clues.
How Many People Did Paul Denyer Kill?
While Rosza could free herself from her attacker, 22-year-old Deborah Ann Fream could not protect herself. Born in 1971, the latter had just given birth to her 12-day-old son and lived near Kananook Station, Seaford. Deborah had left her infant child in the care of a friend and went to the local store nearby to buy some milk at around 7:00 PM on July 8. However, the friend was worried when she did not return even after an hour and contacted her boyfriend.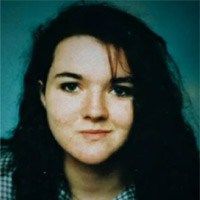 The two guys contacted the police, visited the local hospital, and scoured the news to acquire information about Deborah's whereabouts and if she was involved in some accident. After failing to locate her despite all their efforts, the pair filed a missing person report with the Frankston Police Station. Soon, a farmer found Deborah's partially covered body in one of his paddocks on Taylors Road, Carrum Downs. According to police reports, she had been strangled and stabbed about the neck, head, chest, and arms 24 times.
Like Elizabeth, Deborah's throat was also slashed, and she was not sexually assaulted despite her state of clothes indicating so. When the police learned she was last seen alive about an hour after Rosza's assault, they discarded their initial theory of purse snatching gone wrong. The officers theorized all three incidents to be the work of the same perpetrator. With three horrific incidents of crime against women happening in a month in Frankston, the ladies started taking precautions, and the streets were mostly deserted at night.
The incidents grabbed national headlines, and the media began to refer to the perpetrator as the 'Frankston Serial Killer.' The Frankston police mounted an extensive search to track the individual down and chased every clue they could, no matter how much insignificant it might seem. The authorities even set up a help center named Operation Reassurance to advise women regarding safety measures and their course of action if they happened to be assaulted.
Despite so many security measures, the Frankston Serial Killer struck again for the last time on July 30. Natalie Jayne Russell was born on October 25, 1975, in Frankston, Frankston City, Victoria, Australia. The 17-year-old schoolgirl went missing while riding her bike home from John Paul College. According to reports, the teenager had opted for her usual shortcut home to Frankston North via a fenced walkway (now called Nat's Track in her memory). The path passed between the Peninsula and the Long Island Golf Clubs on Skye Road.
When Natalie did not return home by 8:00 PM on July 30, 1993, her parents reported her missing to the police. Her body was discovered hours later in the bushes beside a bike track between the two golf courses. Police reports stated she had been dragged through a large hole in a wire fence into adjacent scrub and was repeatedly stabbed in the face and the neck. Like the prior two victims, Natalie's throat was viciously slashed. Yet, the young girl seemed to have put up a fight, resulting in considerably more brutality than the earlier two victims.
Read More: Paul Denyer: Where is Frankston Serial Killer Now?