In July 1997, a couple set sail in a speedboat from Newport Beach, California, to celebrate their anniversary. However, one-half of that couple never set foot on land again. NBC's 'Dateline: Troubled Waters' deals with the high-profile Bechler case. At first, 38-year-old Pegye Bechler was presumed to have died in a possible accident. But over two years later, her husband Eric was arrested for her murder thanks to persistent police work. So, let's find out how it all unfolded, shall we?
How Did Pegye Bechler Die?
Pegye Jann Bechler (nee Marshall) was born in July 1959 in a close-knit family in New Mexico native. Growing up, she was a talented swimmer and an athlete at Dexter High School who later trained to become a triathlete. A few years after moving to California following her graduation, Pegye met Eric Bechler in 1991. The California native was a student at the time, while Pegye had a booming physical therapy business. After over a year, the two got married, and Eric started to help her out with the business.
Eric and Pegye had three kids together and seemed like the picture of a perfect family. On July 6, 1997, they went out into the sea to celebrate their fifth wedding anniversary, hoping to induce some adventure into their relationship. The couple drank some alcohol and were having a good time until tragedy struck. Eric was found by the coast guard holding onto a bodyboard and screaming for help.
Eric told the police that his wife Pegye was on the boat towing him when a wave hit him, and he went underwater. Once he came back up, he realized that Pegye was nowhere to be seen. At the time, she was presumed to have fallen off and drowned. A 2-day search ended with Pegye still missing. Her body was never found.
Who Killed Pegye Bechler?
The investigators suspected foul play in Pegye's death and considered Eric's involvement, but there was no evidence to support it at the time. Hence, no charges were brought against him. In the months after the incident, he gave up custody of their three children to Pegye's family. Eric then moved in with Tina New, an actress ('Baywatch Nights') and model, and his new girlfriend. The authorities later asked Tina if she would wear a wire to record any potentially incriminating statements that Eric might utter. Tina agreed, and the recorded conversations between the two were instrumental in Eric's arrest in 1999.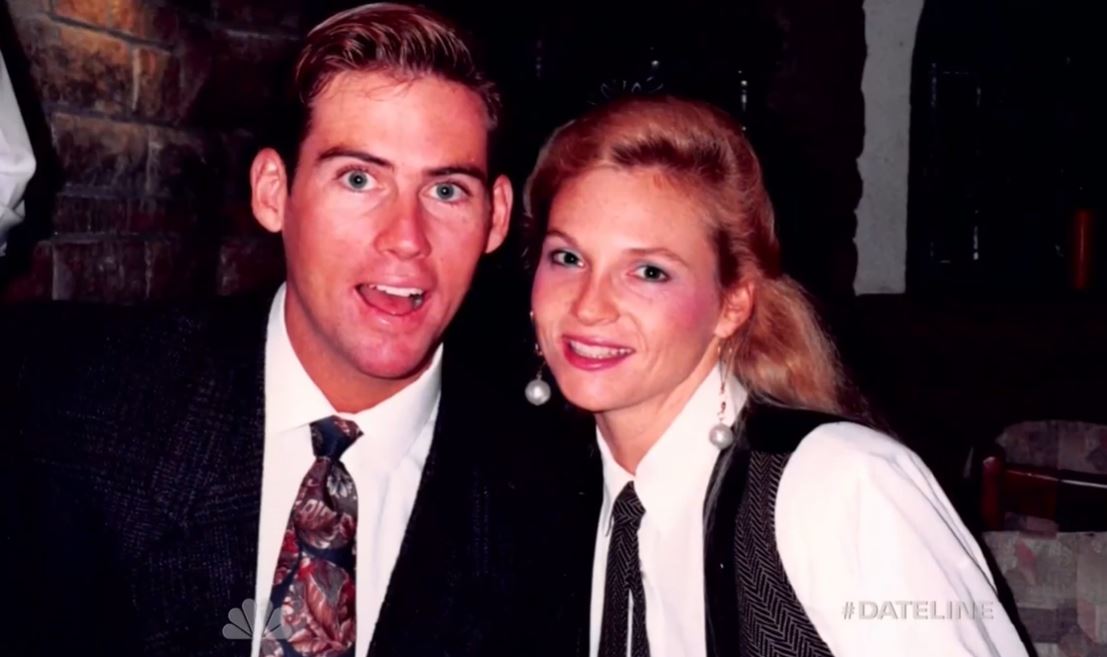 At Eric's trial for his wife's murder, the recorded conversations were presented along with Tina's testimony. The couple talked about Pegye's death while having dinner at a restaurant in October 1999. When Tina asked Eric why he killed Pegye, he said, "Partly for the kids, partly for the money." Eric had taken out a life insurance policy in Pegye's name worth over $2 million a few months before she died. He also inherited a substantial amount of money after Pegye's death.
Tina also testified to a conversation she had with Eric while in bed. According to her, Eric described how he killed Pegye. He planned the whole thing, renting the boat out a day before. After they were about 12 miles away from the shore, Eric waited for Pegye to go to sleep. Then, he used two 35-pound dumbbells to beat her to death. Eric then stuffed her in a bag and weighed it down with the two dumbbells, later throwing her into the sea. When police searched the Bechler residence, the two dumbbells were missing.
After tossing Pegye overboard, Eric drove the boat closer to the shore and pretended his wife fell overboard on accident. A friend of Eric's testified that about three months before the incident, Eric told him about how he wanted to take Pegye into the ocean and dump her there. According to the friend, Eric thought his wife was "obsessed, selfish, manipulative, and controlling." Eric took the stand and stated that he made up the story he told Tina. He said that he just wanted to impress her, adding, "I was infatuated with her. Really, it was about sex."
Where is Eric Bechler Now?
In February 2001, a jury convicted Eric Bechler of murdering Pegye after deliberating for over seven days. While the incriminating statements were crucial, there was also no physical evidence found that connected Eric to the crime. In March the same year, Eric was sentenced to life in prison without the possibility of parole.
Eric, then 33, said, "The accident was a horrible tragedy that has befallen both of our families. As much as [his in-laws] are hurting, my family's also hurting because I didn't commit this crime. I love my wife terribly. And I miss her. And I . . . there's nothing else I can say." As per prison records, he remains incarcerated at Avenal State Prison in Kings County, California.
Read More: How Did Justin Baumgardner Die?