With the latest controversies surrounding 'Padmavati' doing some rounds among the gossipers, period movies are quite a buzz nowadays. Bollywood films have had quite a penchant for producing some of the most successful period films. And when it comes to the sets, the choreography, costume design, the artifacts, production design and the overall plot, Bollywood is definitely second to none in the Indian context at the least. Not only the final product is visually and aesthetically stunning, sometimes, it is factually accurate too.
When it comes to filmmakers, we've seen the likes of Sanjay Leela Bhansali, Ashutosh Gowariker, Kamal Hassan, Rakeysh Omprakash Mehra, et al, creating wonders on-screen, sometimes even with the newcomers. Bollywood period films are mostly based on actual historical events or the persons surrounding such events, which also sometimes classifies them as biopics. Though we cannot rule out factual errors or misrepresentations, most of Bollywood's historical dramas are an amalgamation of both fact and fiction. Here, on this list, we bring to you some of the absolute gems in Bollywood that were legends first and historical films second. Not only did they rule the charts, they ruled our hearts as well. You can watch several of these best period Hindi movies on Netflix, Hulu or Amazon Prime.
20. Neerja (2016)
Many would despise my classification of 'Neerja' as a historical film, but let me get this straight – More than just being a biopic on Neerja Bhanot, the events which took place in 1986 during the PanAm hijack may have directly or indirectly influenced the geopolitical scenario of South East Asian region and the world. 'Neerja' is the immortal story of a valiant, dutiful and zealous Head Purser of the PanAm flight from Bombay to the US, who gave her life in an attempt to save the passengers of her flight, which had been hijacked by dreaded Palestine-based militants. Neerja Bhanot soon became an undying example of bravery and sacrifice and many countries including India have bestowed Neerja with peacetime honors. 'Neerja' has to be the career-best performance of Sonam Kapoor till date.
19. Rustom (2016)
Set in the late 1950s, the movie is about the last Indian trial post which the jury system was abolished in India. The conviction and the subsequent acquittal of Rustom Pavri is one of the most talked about court cases in the history of Indian legal system. A Naval Officer Rustom, who is happily married to a girl named Cynthia, finds about an alleged affair between Cynthia and his friend Vikram. He loses his cool and shoots Vikram with a service pistol. Later on, Rustom succeeds in proving that he shot Vikram only in self-defense, amidst a parallel massive goof-up and money-laundering in case of another defense deal. 'Rustom' not only brings alive the only heard-about incidents of the era but also is an eye opener about the truth and why the judiciary needed a massive overhaul. It's all about public sentiment vs. the truth vs. what was right and yet, the truth somehow was seemingly overshadowed by public sentiment.
18. Once Upon a Time in Mumbaai (2010)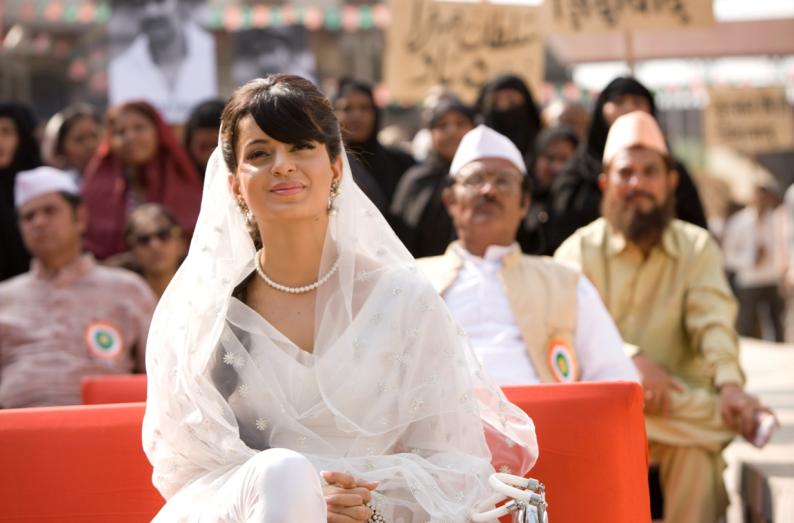 A fact vs. fiction predicament, 'Once Upon a Time in Mumbaai' revolves around the rise of the Mumbai underworld, with the likes of Sultan Mirza and Shoaib Khan at the helm. Though the names of Sultan Mirza and Shoaib Khan were purportedly changed, we all knew who the movie was talking about. Two people whose mere existence would change the historical and political game of India, Ajay Devgn and Emraan Hashmi played their respective gangster roles with absolute conviction. While the second installment sounded more like a fiction, the first one was definitely a game changer in the genre of thriller-action movies based out on Mumbai underworld.
17. Bhaag Milkha Bhaag (2013)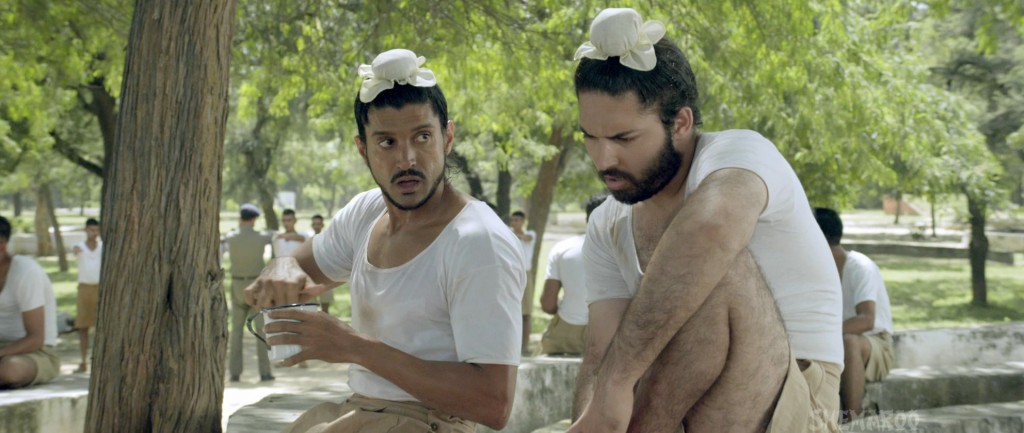 Based on the real-life story of ace Olympian Milkha Singh and set in the late 1940s and 1950s, 'Bhaag Milkha Bhaag' portrays the grim picture after India's partition and the ordeals faced by Milkha and his family. Soon after, with all his hard work, passion towards running and his past memories, Milkha becomes a champion of the tracks, leading him to the race and win against his Pakistani counterpart as well. Milkha ends up winning accolades and affection from both Indian and Pakistani people and his effort gives him the title of The Flying Sikh. More often than not, Milkha plays a crucial role in uniting the forever divided and deprived nations, separated by boundaries yet united by passion for sport.
16. Sardar (1993)
More than just being a biopic, 'Sardar' depicts the struggle for Indian independence in a rather crude and demystifying manner. It is a one man-journey of Sardar Vallabhbhai Patel from being a critic of Gandhi to joining him in his struggle for independence, to becoming the first Home Minister of independent India. The film also aptly handles his disputes with Pt. Jawaharlal Nehru, the then Prime Minister and his role in the accession of many princely states to the Indian Union. While 'Sardar' is still perceived to be an art film by many, it is, in my opinion, the story of an unsung hero who never was given his due credit.
15. Bajirao Mastani (2015)
Speaking of more glamorous historical films, with a generous dose of fiction, we have 'Bajirao Mastani'. Though many connotations that have been shown in the movie on the life and times of Bajirao I seem a bit of a farce, yet, the overall melodrama, the seemingly realistic sets, and dance numbers do take away the prize. 'Bajirao Mastani' is the tale of Peshwa Bajirao, his first wife Kashibai and a second wife Mastani, whom he courts during one of his conquests and the love-hate triangle. Ranveer Singh, Priyanka Chopra, and Deepika Padukone are absolutely stunning in their performances. A passable yet worthy watch for historical movie enthusiasts.
14. Border (1997)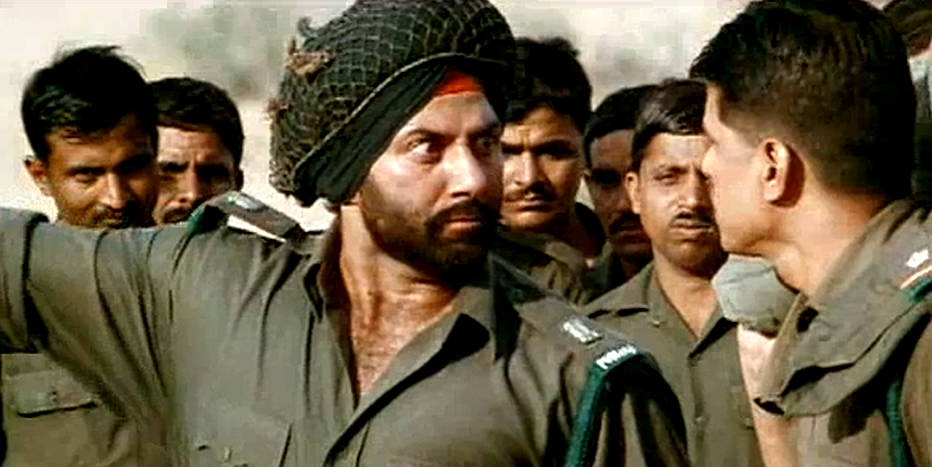 'Border' can be easily called as a cult classic for its picturesque visuals, stellar performances, production design, and melodious songs. Perhaps it was the first time we saw so many battle tanks and other military hardware used by the Indian Army on the big screen. The film recounts the valor and the resolve shown by the Indian forces at the Battle of Longewala during the Indo-Pak war of 1971. With limited armory, soldiers, and field guns, the Indian army successfully halted the Pakistani aggression on the eastern side of the country. A battle which was epic and historical in terms of its overall execution, both 'Border' as well as the officers and leadership of the Indian Army and B.S.F. had a pivotal role in making the nation proud. 'Border' most certainly has to be the best movie on modern Indian warfare ever.
13. Devdas (2002)
Based on Sharat Chandra Chattopadhyay's novel of the same name, 'Devdas' has won numerous recognitions since the time of its release and it went on to be nominated as India's Offical Entry for BAFTA and Academy Awards for the year 2002. 'Devdas' is the story of a London-return law graduate Devdas, his love interest Paro and a courtesan Chandramukhi. In a twisted tale dated back to the 1900s, Devdas and Paro, who are deeply in love with each other, are separated due to societal and family nuances. While Paro gets married to a rich nobleman, Chandramukhi falls for Devdas, soon before the latter realizes his mistake. Shahrukh Khan gives the performance of a lifetime in this epic drama. With a dash of memorable music, dialogues, and scenic visuals, 'Devdas' easily is one of the best period dramas of Bollywood till date.
12. Pinjar (2003)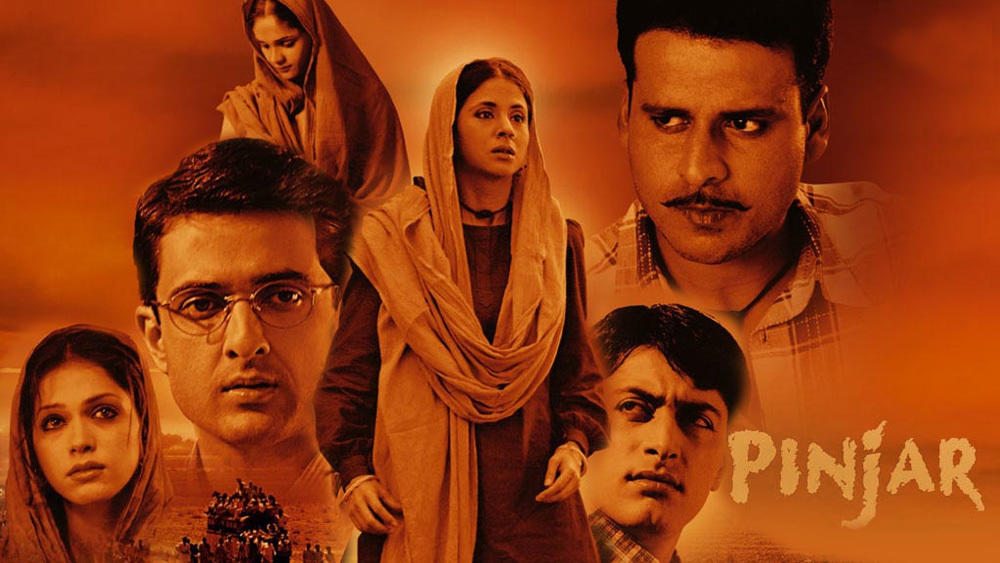 Based on a Punjabi Novel by Amrita Pritam of the same name, 'Pinjar' is the story of Puro, a young Hindu girl, who is tormented by her kidnapping owing to age-old family feuds, partition of India and her calamity to having to choose between her family, who now repudiates her and her kidnapper-husband Rashid, who is also in love with her. The separations and reunions are as dramatic and tearjerking as if they were life-like. 'Pinjar' successfully portrays the miseries of pre-independence era, especially those of women and how they overcame everything to be what they're today.
11. Paan Singh Tomar (2012)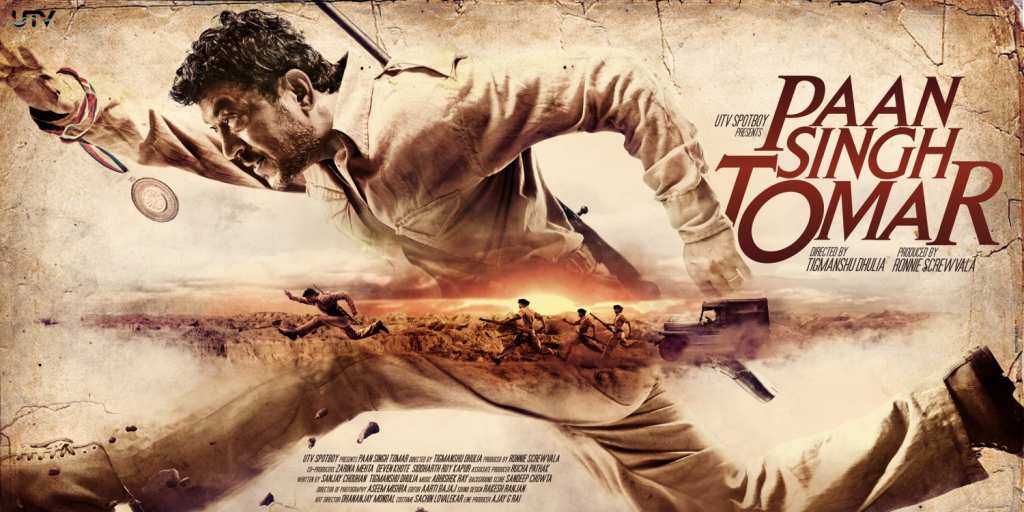 'Paan Singh Tomar', the story of an athlete turned belligerent turned fugitive is both historically accurate and awe-inspiring (in a good way, not the how-to-be-a-bandit way). Irrfan Khan in the titular role was more than apt, which also landed him the prestigious National Award. Paan Singh Tomar is the story of an army man, who excels at Steeplechase and has won medals and honors at various international events, turned rebel, who is forced to involve in family disputes with his elder brother Bhanwar Singh, turned fugitive and extortionist due to lack of finances and resources. The dialogues, screenplay and the performances are simply mesmerizing and became legendary, despite the fact that the movie was made with a meager budget of 5 crores.
10. Shatranj Ke Khilari (1977)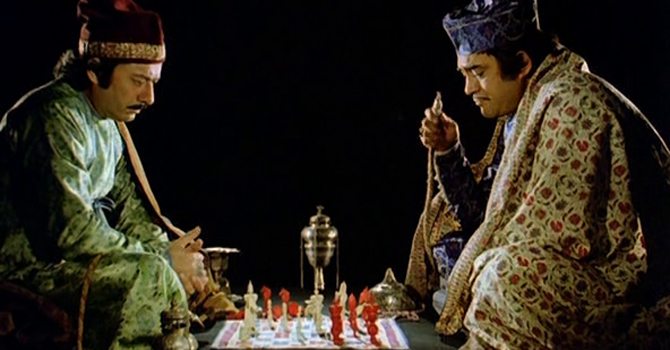 An immortal classic by the noted filmmaker and Academy Award winner Satyajit Ray, 'Shatranj Ke Khilari' explores the intricate errors committed by rulers and nobles of the princely states like Awadh, that led to their annexation and dethroning in the first place, by the British East India Company. The nonchalance of two nobles who play chess (shatranj) through the length of the movie, seemingly unaffected by the British annexation is intriguing. An ailing, poetic Nawab Wajid Ali Shah is a mere puppet (a.k.a. powerless king) in the whole process of the shift of power. And Mir and Mirza, who're obsessed with chess are the unimportant pawns who don't impact the greater events to any extent whatsoever. Deep and engaging, 'Shatranj Ke Khilari' is a timeless masterpiece and a splendid contribution by Mr. Ray to the world of cinema.
9. Jodhaa Akbar (2008)
Another romantic venture, this time a bit more realistic, thanks to Ashutosh Gowariker, between Jalal-ud-din Muhammad Akbar, the powerful Mughal Emperor of the 16th Century and a Rajput Princess Jodhaa, 'Jodhaa Akbar' is a memorable historical-drama with generous pinches of romance, comedy, action and epic battle scenes. From a young Jalal, who initially under the mentorship of Bairam Khan took forward his Mughal legacy, to the ruthless, powerful yet humble and wise Emperor Akbar who won many conquests and kingdoms and the marriage of Jodhaa and Akbar, 'Jodhaa Akbar' is a telltale of Akbar's likes, dislikes and his lesser-known side which was shy and romantic. The music, visuals and the intricacies of economy and politics during the reign of Akbar stay with you even long after you've watched the movie.
8. Gadar: Ek Prem Katha (2001)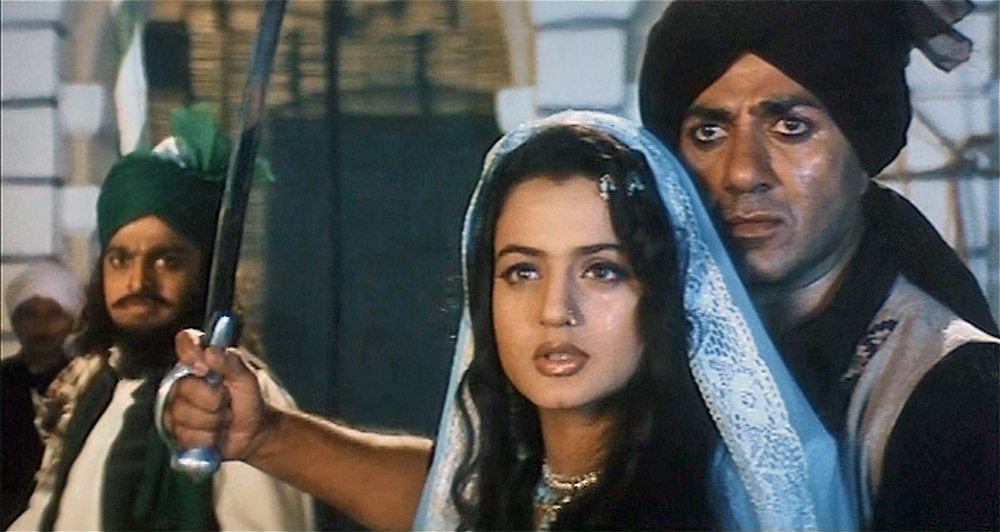 Yet another movie set during the partition of India, 'Gadar: Ek Prem Katha' became famous for its impactful dialogues, Sunny Deol's contentious voice, epic romance, catchy songs and a convincing plot. 'Gadar' had this mass appeal back in the day, which also made it one of the highest grossing movies of the year of its release. Basically, 'Gadar' is the story of a truck driver Tara, who falls for Sakina, a Muslim girl. 'Gadar' is Tara and Sakina's tale of running from pillar to post, while trying to consolidate their own relationship and Sakina's tormented relationship with her father who despises Tara. 'Gadar' can't be missed for it is a simple story told with a superior plot and exceedingly superb performances.
7. 1971 (2007)
A war-based drama movie based on the PoWs after the 1971 Indo-Pak war, '1971' is a true story of the miraculous escape of six Indian soldiers from Pakistani PoW camps. An intense, heart-wrenching drama on the story of their attempted escape, after being held in various jails across Pakistan is nothing short of victory. More than the story, the performances are absolute show-stealers, with the likes of Manoj Bajpayee, Ravi Kishan, Piyush Mishra and Deepak Dobriyal in the primary cast. '1971' is one of those less-famous yet awe-inspiring historical movies that shouldn't be missed.
6. Airlift (2016)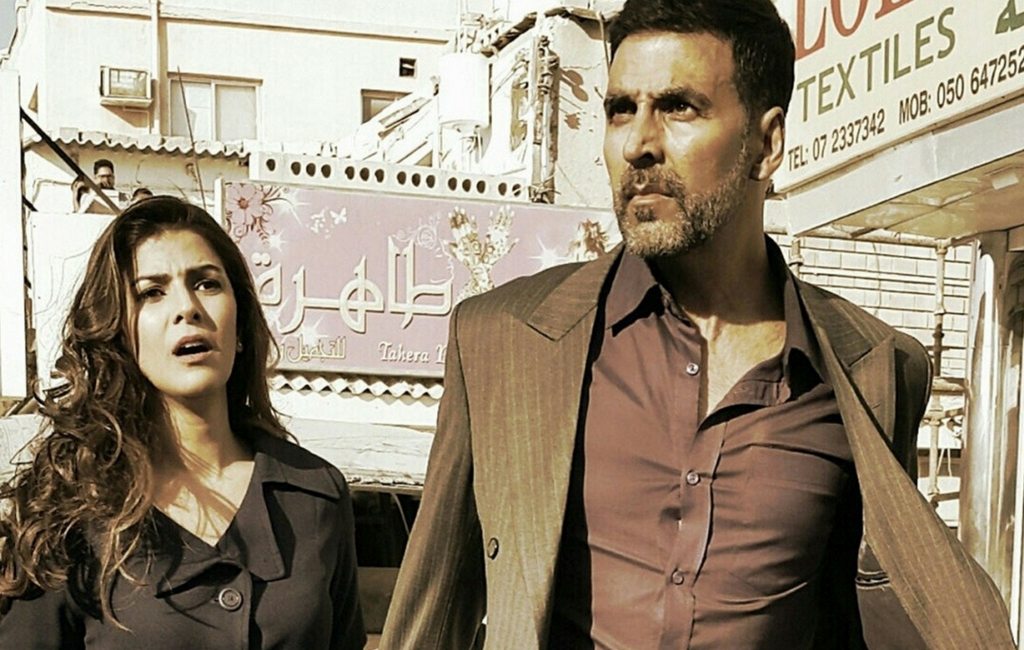 The event that is attributed to be one of the most massive air evacuations in the history of mankind, 'Airlift' is the story of Ranjit Katyal, a Kuwaiti businessman, who, after Iraq's invasion of Kuwait in 1990, helps in evacuating more than 1,70,000 Indians stranded in the war-torn nation, with the help of Indian Government and Air India. Someone who's been dubbed as an unsung superhero of his times, Ranjit Katyal's story of overcoming commotions, bureaucratic hurdles, and financial crunches and going overboard in helping all his Indian brothers and sisters in a foreign nation is nothing short of valiant. 'Airlift' is also a fitting tribute to the others of the likes of Ranjit Katyal, who really were the brains behind such a heroic act, yet weren't credited appropriately.
5. 1947: Earth (1998)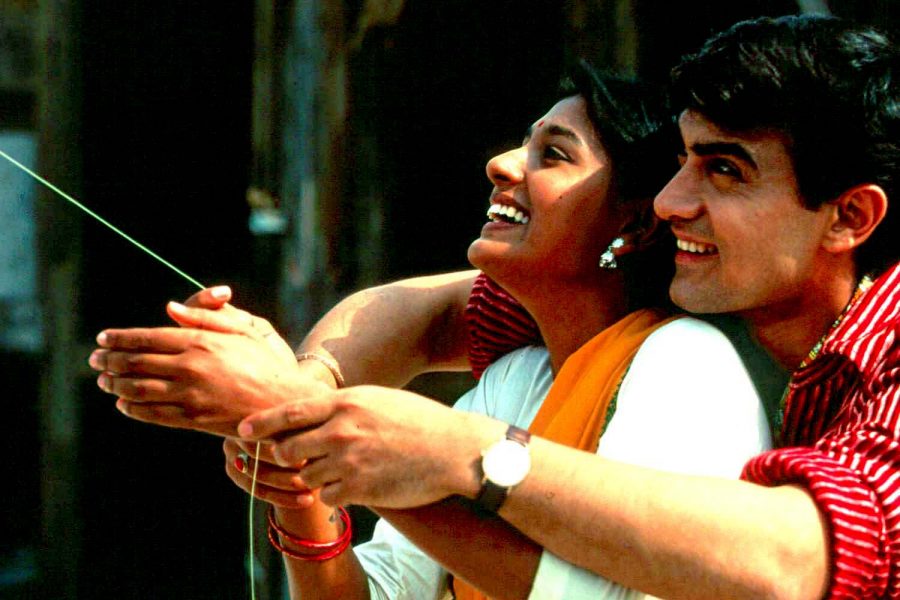 We're now having a bunch of movies set during the partition of India. '1947: Earth' is yet another example. 'Earth' aptly depicts the sorrows of the Hindu-Muslim divide during the partition and the times after that. 'Earth' is a story narrated by an adult Lenny about her childhood when she was eight, brace-legged and about her belongingness to a Parsi family. Undeterred by the ongoing communal tensions, Lenny is taken care of by Shanta, a beautiful Hindu woman who is ogled upon and is the eye candy of a masseur named Hassan and an ice-cream vendor named Dil Navaz. Comprising of losses and griefs, hatred and violence, 'Earth' is an account of the people who are divided by religions yet united by love.
4. Hey Ram (2000)
A tragic tale set in the pre-independence era, that culminates with the natural death of the protagonist Saket Ram, 'Hey Ram' is one of the most controversial movies made on Mahatma Gandhi and his eventual assassination. Saket Ram, who is an archaeologist near the Mohenjo-Daro site in North West India, befriends a man named Amjad. Soon riots happen and Saket's wife Aparna becomes a victim of rape and killing by a Muslim mob. Enraged and grieved, Saket vows to assassinate Mahatma Gandhi, because he believes all this is Gandhi's doing. Soon he realizes how wrong he was, only to know that Gandhi has been assassinated by Nathuram Godse. 'Hey Ram' is intense, moving and thrilling to a great extent. Controversies aside, the performances (especially Shah Rukh Khan) and the plot steal the show.
3. Mughal-e-Azam (1960)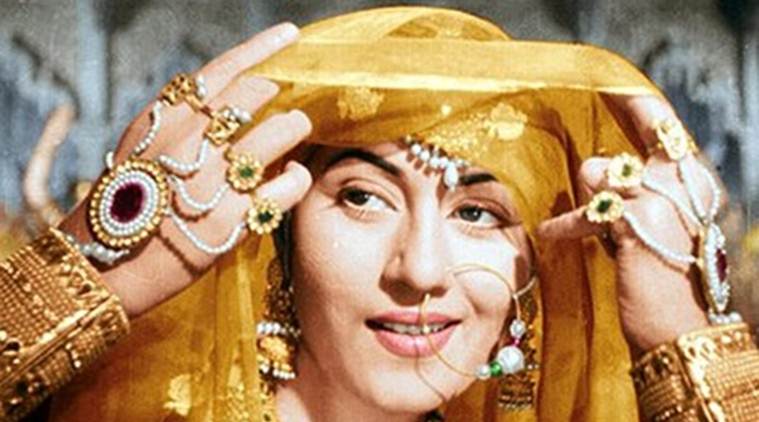 And now to the magnum opus 'Mughal-e-Azam', which is, to this day, considered one of the greatest Bollywood films ever made, this K. Asif's film depicts the famed rift between Mughal Emperor Akbar and his son Salim (Emperor Jahangir), due to a dancer in Akbar's court named Anarkali. With the legendary pioneer of Indian Cinema Prithviraj Kapoor and Dilip Kumar in leading roles, 'Mughal-e-Azam' reached the zenith of all the movies back in the day. Though the film didn't end with a tragedy, i.e. the ensuing entombment of Anarkali, the overall drama and undying romance between Dilip Kumar-Madhubala duo is something we've been raring to see hence.
2. The Legend of Bhagat Singh (2002)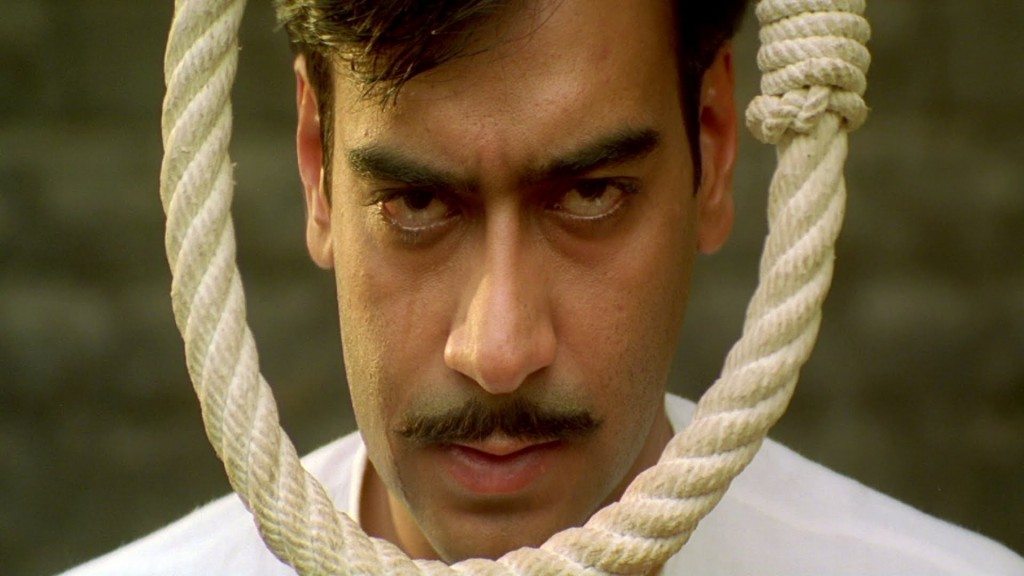 Touted to be the greatest film ever made about the life and times of Bhagat Singh, 'The Legend of Bhagat Singh' is one of the historically most accurate, relevant and spellbinding movies till date. Also, 'The Legend of Bhagat Singh' won Ajay Devgn his second National Film Award for Best Actor. The story of the dauntless, undeterred and zealous Bhagat Singh, who, at the age of 23 years gave his life for freedom of the nation, 'The Legend of Bhagat Singh' depicts his journey from being a witness to the Jallainwala Bagh massacre to a failed non-cooperation movement that was called off by Mahatma Gandhi to leading a campaign against the British by joining the ranks of other revolutionaries and ultimately giving the supreme sacrifice. 'The Legend of Bhagat Singh' truly is legendary in all its aspects and fills you with patriotism and the pride derived from the fact that people like Bhagat Singh walked among us. And songs like "Mera Rang De…" make the impact even more everlasting.
1. Lagaan (2001)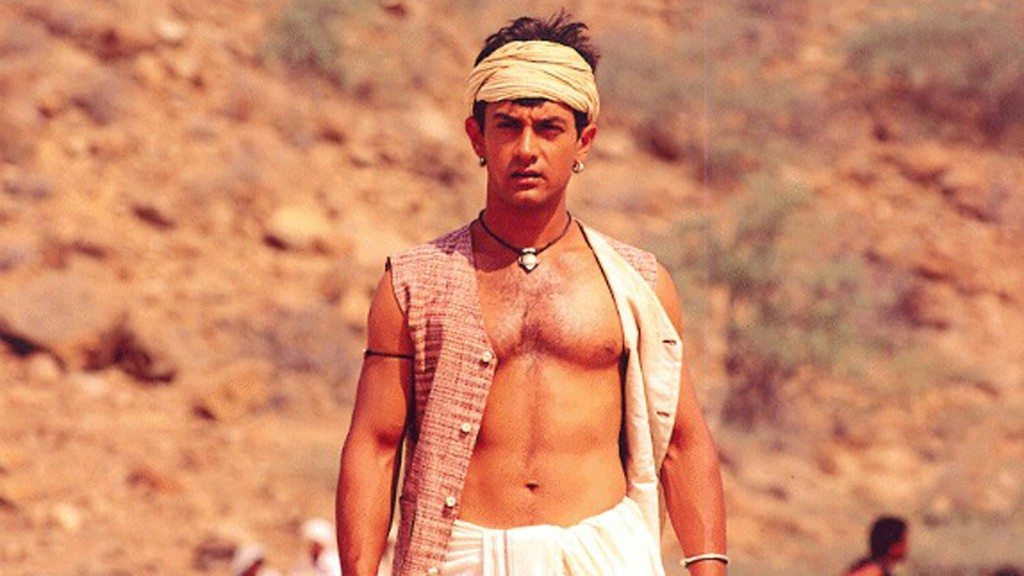 Alright. It might not be a hard fact that a few villagers played and won a cricket match against the British in 1893, but the fact was, that British ruled over us at that time and the plight of farmers and traders was even the more miserable due to taxes. I would call 'Lagaan' a historical drama because of these facts. 'Lagaan' is the story of Bhuvan, a small-time villager who musters all the strength to accept the challenge thrown at him by Captain Andrew Russell of the British Army, to defeat them in a game of cricket and have the tax cancelled for all the nearby provinces or pay triple the tax should he loses. The movie progresses with Bhuvan raising a cricket team with the help of Elizabeth and defeating off an elated, over-zealous and arrogant Captain Russell. The accolades, awards, nominations, popularity and Box Office collections that 'Lagaan' accumulated made it one of the best Bollywood films of all time. And you'll have to see it in order to believe.
Read More: Best Gangster Hindi Movies