Crime Junkie Podcast's latest episode 'MURDERED: Pherbia "Faye" Tinsley' depicts the mysterious circumstances in which the 51-year-old mother of two Pherbia Tinsley was killed in Charlottesville, Virginia, in mid-July 2012. Since then, a decade has passed, but several questions regarding the homicide investigation have remained unanswered. If you wish to learn more about this widely unreported case, including how Pherbia was killed, we've you covered. Let's begin then, shall we?
How Did Pherbia "Faye" Tinsley Die?
On the morning of July 14, 2012, at approximately 5:00 am, a woman was seated on her back porch when her peaceful solitude was suddenly shattered by the jarring sound of two gunshots, accompanied by an indistinct voice. The rapid sequence of events was followed by an eerie silence that fell over the neighborhood. There were no cries for help, no shouts of panic. The source of this unsettling disturbance appeared right in front of her residence on the 800 block of Prospect Avenue in Charlottesville, Virginia.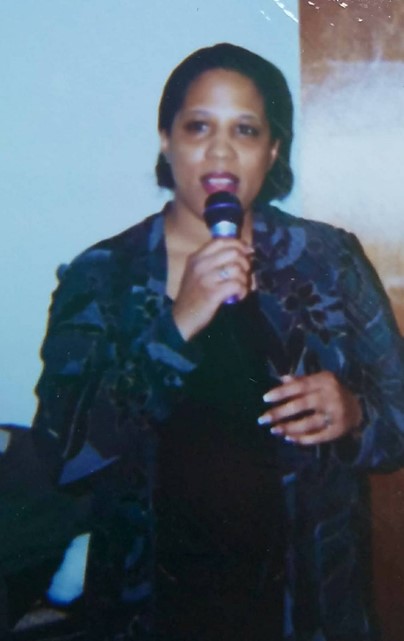 Oddly, the woman did not harbor immediate concern, as she had heard that random gunshots were somewhat of a regular occurrence on Prospect Avenue. She proceeded indoors to prepare for her day, putting the incident momentarily out of her mind. As she readied herself for work and subsequently ventured outside, sometime before 7:00 am, she noticed a green Honda Pilot SUV parked parallel to the curb directly in front of her home. The engine was idling, its headlights turned on, and the dome light inside the car remained aglow.
Fearing something amiss, the woman called for her husband to investigate. Together, they approached the vehicle and were met with a haunting and gruesome sight: a middle-aged woman, still secured by her seat belt, was slumped in the driver's seat, her head tilted to one side, surrounded by a pool of blood. Recognizing the gravity of the situation, the woman immediately dialed 911. The emergency dispatchers received her call at approximately 6:53 am. Responding swiftly, the officers arrived on the scene by 7:00 am.
The victim was declared deceased at the location. To identify her, authorities conducted a registration check on the Honda, revealing that it belonged to Pherbia "Faye" Tinsley, aged 51, a resident of Charlottesville, Virginia, though not in the immediate neighborhood—her listed address was more than 15 minutes away. She was the daughter of the late Cornelius Tinsley and Barbara Smith Tinsley of Charlottesville. Her autopsy report stated she had been shot twice in the head and neck, though most records are sealed due to the ongoing probe.
Who Killed Pherbia "Faye" Tinsley?
Faye's presence in Charlottesville during the early morning hours raised questions. She was a longtime resident, making it unlikely that she was lost. The vehicle she was in had its doors locked and windows rolled up, and inside the car were two spent handgun shell casings. Strangely, the car keys were present, but a gun was conspicuously absent. Faye's purse and wallet were nowhere to be found, leading to suspicions of a robbery gone awry. Unfortunately, the officers couldn't gather any information from the neighborhood, possibly due to a strained historical relationship between the predominantly black community and the city police force.
As news of the homicide circulated on social media, Faye's daughter, Telambria Tinsley, was brought into the fold. She recounted receiving an early morning call from her mother, which she had missed. Initially, she assumed the phone call was about her mother's inability to babysit her grandchild. However, given the circumstances, she began to suspect there was more to that call than she had initially thought. Telambria informed the officers that she had last seen her mother the previous evening when she gave her $40. Faye had mentioned she was heading to play bingo at the Veterans of Foreign Wars (VFW) Lodge in Charlottesville.
The VFW Lodge was roughly a 10-minute drive southeast of Faye's apartment and around 12-15 minutes northeast of the crime scene. According to the authorities, the bingo game had concluded around 10-11:00 pm on July 13, and Faye had called Telambria to share the joyous news of winning $600. She also mentioned her intention to stop by the bank to deposit her winnings before returning home. However, the bank confirmed that she did not deposit at least some of her bingo money after leaving the VFW on the night of July 13.
Telambria assured the police that she knew her mother had safely made it home, as her longtime partner and fiancé, Sebastian Chavez, had seen her. Sebastian and Faye lived together in the Barracks West Apartment for almost two decades, even having an adult son named Romequez Chavez. Telambria was Faye's daughter from a previous marriage, and his army listing states Romequez resided in Maryland. When Sebastian was interrogated, he corroborated Telambria's account, noting that he had last seen Faye around 1:30 am on July 14, as she entered the bedroom while he fell asleep on the couch watching television.

He believed she had left during his slumber but professed ignorance regarding why Faye had departed or why she had ended up on Prospect Avenue. Sebastian revealed that they had met more than two decades ago while working at the Salem Veteran Affairs Hospital, subsequently embarking on a romantic journey that culminated in their engagement after Faye became pregnant with Romequez. According to family sources, Sebastian also assumed a caretaker role for Faye, who had a history of health issues, including a traumatic brain injury during her army service and a diagnosis of bipolar disorder before her tragic murder.
Sebastian attested that Faye had been consistent with her medication. Shockingly, during the interrogation, he admitted to having been involved in an ongoing affair, though he claimed to have never been caught. He alleged that Faye might have harbored suspicions about his infidelity. Remarkably, the woman named "Amy" (real name withheld), with whom Sebastian had been unfaithful, lived just a few houses away from Telambria on Hardy Drive. Telambria had discovered the affair and had informed her mother weeks before the tragedy occurred. The proximity of Hardy Drive to the crime scene raised eyebrows.
Police uncovered that Faye had placed a call in the early morning hours of July 14 to the partner of the woman with whom Sebastian had been having an affair. When questioned, the woman's husband, "Roy" (real name undisclosed), claimed that Faye had met with him at his mother's house to discuss the ongoing affair between their respective partners. As Faye prepared to leave, Roy stated that a man he had seen around the neighborhood approached the house, seeking a ride to Prospect Avenue.
Roy, who had joined Faye in the car, recounted that when they reached the 800 block of Prospect Avenue, the stranger had refused to exit the vehicle and instead produced a gun, fatally shooting Faye. Terrified, Roy had fled the scene. Based on his statements, the police released a description shortly after the murder. According to authorities, he was described as a light-skinned black man between 5 feet 8 inches and 5 feet 11 inches tall. Police say he weighs more than 200 pounds and has a muscular build. The release said he has cursive tattoos covering his arms, a tattoo of "M" on one hand and a tattoo of the letter "C" on the other.
A clerk at the sole departmental store between Hardy and Prospect Avenues reported that a messy Roy had entered the store, barefoot and visibly shaken, a little after 5:30 am. The details of their conversation remained undisclosed to the public. Police records indicated that both Roy and Amy had prior criminal records, including charges of theft, larceny, assault, and malicious wounding. While the police did not confirm whether they consider Roy and Amy suspects, they remain probable persons of interest in this decade-old cold case.
Charlottesville police are offering a $2,500 reward for information leading to the arrest of the person responsible for the July 14 shooting death. Anyone with any information is asked to contact Detective Jim Mooney at 970-3374 or Crimestoppers at 977-4000.