Peacock's 'Meet, Marry, Murder: Dix' chronicles how Glyn Dix was convicted of brutally murdering two women in England. His first victim was Pia Overbury in Hartpury, Gloucestershire, in early October 1979, while his second was his wife, Hazel Dix, in Redditch, Worcestershire, in June 2004. The episode depicted the gruesomeness he meted out to both victims, with the second murder seeming to be out of a horror movie. If you're curious to learn more about him and his crimes, here's what we know.
Who Was Glyn Dix?
Glyn Trevor John Dix was born in 1955 and worked as a hospital porter in Hartpury, Gloucestershire. On October 2, 1979, he raped and murdered his landlady and a mother of two, 33-year-old Pia Teresa Mary Overbury. She was tied to a tree near her Hartpury residence and brutally raped before being fatally shot in the back of her head with a shotgun. He partially buried her in the woods in nearby Carters' Grove. On October 20, 1979, a lady came across the decomposed remains while walking with her dog in the forest of Dean.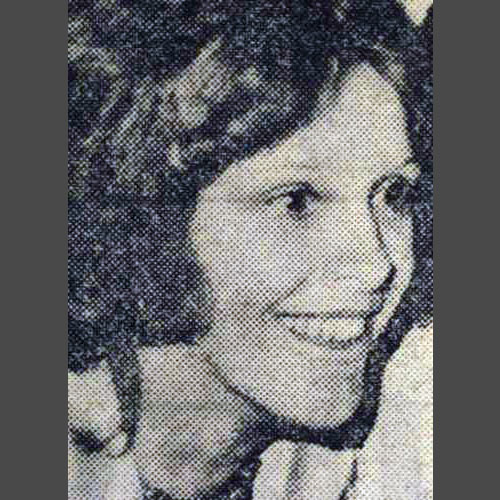 The police found cartridges and the murder weapon at the crime scene and promptly linked the shotgun to Glyn. 26 days after the murder, he was arrested and charged for the heinous crime on October 28, 1979. Reports stated he tried to take his life while in police custody but failed. During his July 1980 murder trial in Bristol, Glyn put up a bizarre defense — he claimed the victim, Pia, had hired him to carry out her husband James' killing. She had allegedly hired two men for the hit, but the hired assailants had backed out at the last moment.
Glyn claimed his friend and landlady, Pia, asked him to commit the crime, but he chose to kill her and "put her out of her misery" instead. However, the authorities found no evidence to substantiate his claims. Glyn eventually retracted his statements before entering a guilty plea for the murder on July 22 in a surprise move during his trial. The Bristol Crown Court sentenced him to life, and he struck up a friendship with his young cellmate, Adam Langford, in prison. Adam was serving time for a motor offense, and his mother, Hazel Holmes, visited him.
Neither Adam nor Hazel knew what Glyn was in prison for, and Glyn charmed Hazel to become pen pals. Eventually, the relationship evolved into a romance, and they married on November 5, 1999, after he was freed on a one-day release. Glyn was released from prison on a life license, similar to parole for life, in 2001. He moved to Redditch, Worcestershire, with his new spouse and managed to convince her and her children that he had been framed and wrongly convicted in Pia's murder.
However, they would soon learn their trust was misplaced when Adam walked in on an unclothed Glyn holding a bloody knife over Hazel's body in their Seymour Drive residence in Abbeydale, Redditch, at about 4:00 pm on June 19, 2004. He remembered how Glyn had used 12 different instruments on her, including a knife, hacksaw, and scissors, to kill her and dismember the body into 16 pieces. Her autopsy report revealed she had been stabbed in the heart, including two blows each to her chest and neck.
How Did Glyn Dix Die?
The medical examiner stated Glyn had cut out Hazel's heart, liver, and kidneys before sawing off her limbs, decapitating her, and chopping off three of her fingers. Hazel's daughter, Rachel, lived opposite the Dix residence and rushed to the scene after a frantic Adam informed her of the horrific scene. She recalled, "Glyn dismembered her everywhere. He even took pieces of skin off her rib cage so you could see them. I swore at him at the top of my voice, ran back to my house, locked the front door, and phoned the police."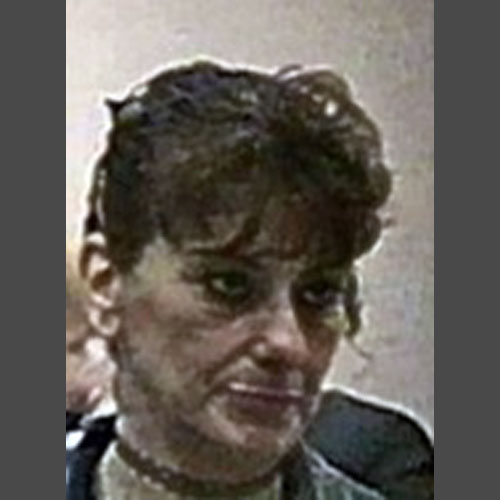 When the police arrived, Glyn had cleaned himself and the knife and calmly surrendered to the authorities. He refused to offer any reason for the heinous crime except to claim they had a row over what to watch on the TV. He pled guilty to the murder in mid-September 2004, and the Worcester Crown Court sentenced him to life in Ashworth Hospital — a high-security psychiatric hospital 10 miles northeast of Liverpool. The institution was specifically designed for patients with psychiatric health needs whose treatment requires high-level security.
Glyn's trial judge noted he was deemed too dangerous to be paroled. The observation was confirmed on February 23, 2008, when he was issued a whole-life tariff that made it unlikely for him to be released. However, Hazel's family continued to struggle with why Glyn dismembered her, and one of them wrote a letter begging for reasons in 2014. But the prison authorities returned the letter — marked "no longer here" — and did not explain. They finally revealed in 2020 that Glyn died of natural causes behind bars in 2014.
Hazel's granddaughter, Lynette, stated, "They blamed 'data protection issues' for the delay when they finally told us in a phone call. We wanted him dead years ago but have been denied the closure we desperately wanted. Glyn never explained why he did it, and it's a blessing that he's gone. But it's disgraceful that the authorities didn't bother to tell us sooner. I just hope my nan managed to get her hands on him before he went to hell." She also claimed her Uncle Adam, 39, was another of Glyn's victims, having died in 2016 "of a broken heart."
Lynette said, "Adam never got over seeing his mother in pieces. And the man he thought was his friend stood over her with a knife. His nightmares got so bad that he was afraid to sleep and started taking speed to keep himself awake. Eventually, his heart just failed, and he was found dead." Ministry of Justice sources stated the attempts to trace the family to disclose the news failed because they had shifted. A spokesman remarked, "Every effort was made to contact Hazel Dix's family, but this was unsuccessful. We regret any pain this has caused."