The eighteenth season of Project Runway, the most watched fashion reality show, is off to a solid start. While one can argue about the design challenges (cats…really?), there's no denying that when it comes to bold and fresh ideas, the show doesn't believe in taking step backwards. The first two episodes of the show have really been unique in its theme. Not to mention, the contestants have also displayed some fierce design choices in their costumes. And when you are watching a fashion-based reality show, isn't risky equivalent to entertaining.
I know some of you are still thinking about everything that happened in episode 2 — probably, you don't agree with the winners. At the same time, I am also sure you can't wait for the next episode to air. So why don't we delve into when, where and how you can watch the 3rd episode of Project Runway season 18.
Project Runway Season 18 Episode 3 Release Date
'Project Runway' Season 18 Episodes 3 will premiere on Thursday, December 19, 2019, on Bravo TV at 9:30 pm EST/8:30 pm CST.
Where to Watch Project Runway Season 18 Episode 3 Online?
You can watch the latest episodes of 'Project Runway' if you have a cable connection, by tuning in to Bravo TV at the above time slots.
There are several live-streaming options as well. You can catch the series on Hulu and Fubo TV on your computer, phone, Roku, Fire TV, Apple TV or any other streaming device. The show is also available on Bravo TV's home page. You can watch it here.
Project Runway Season 18 Episode 2 Recap
Episode 2 saw some fierce action among the designers, who let their imaginations run wild! In this week's challenge, designers were asked to create a fresh take on a timeless classic: animal prints. Taking inspiration from the upcoming film, Cats, the designers had to turn the prints into cool street style looks.
Marquise Foster created a striking mixed prints top and safari skort that seemed to blend quite well. He ultimately emerged as the winner … deservedly.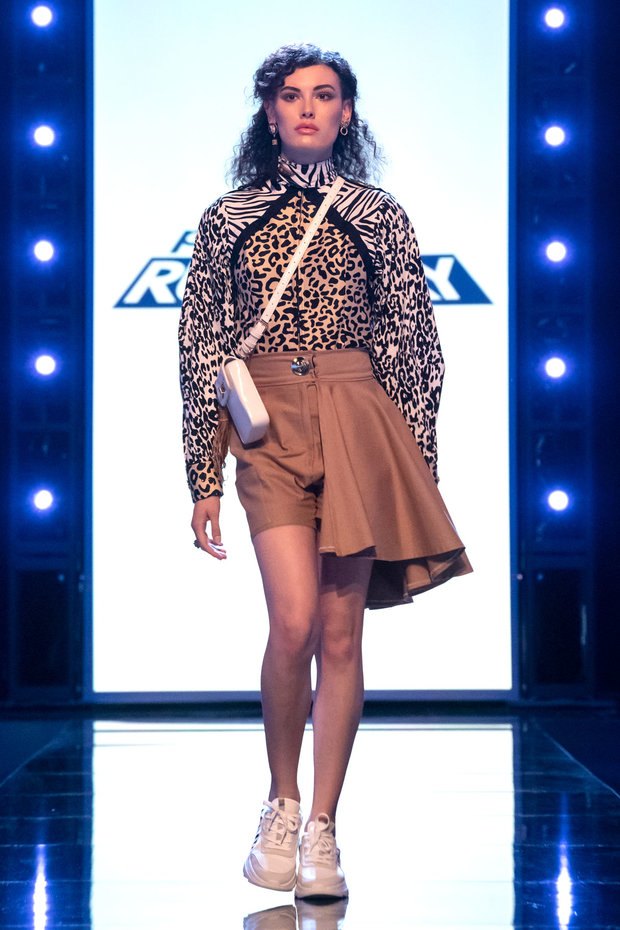 Delvin McCray went with a bird print over lion or cat-related prints. Clearly he was way too inspired from the Cats movie. Thankfully for him the judges liked the design and he came in second.
Veronica Sheaffer went with an "exotic diaper" look, which judges put off the judges. As a result, she was sent home. She is the third designer to be shown the exit door, after both Jenn and Asma were eliminated in Project Runway Season 18 premiere.
Project Runway Season 18 Episode 3 Spoilers
In Project Runway Season 18 episode 3, the designers are going to get the glorious Unconventional Materials challenge in "Sleigh the Runway"! Not just that. In the December 19th episode, the designers will also be greeted by a surprise visitor. Basically, the next challenge is going to be about celebrating holiday spirit in the perfect party dress. The designers will have to transform a winter wonderland into a wearable wonder. That sounds a lot of fun.
If you thought episode 2 was wild and crazy, wait for the next episode. It will also be interesting to hear Christian Siriano's criticisms. I also can't wait to see how host Karlie Kloss and her fellow judges, Nina Garcia, Elaine Welteroth and Brandon Maxwell react to the holiday-themed designs.
Read More: Where is Project Runway Filmed?