'Project Runway' is the single most high-profile reality television series in the world of sartorial fashion. The series boasts of a creme' de la creme' panel of judges, including the likes of Heidi Klum, Nina Garcia, Michael Kors, and Elaine Welterworth, among others. Created by the iconic American television producer Eli Holzman, 'Project Runway' first premiered on the Bravo network on December 1, 2004, resulting in a ripple effect in the world of fashion. The show wonderfully blends the creativity of fashion design and the thrill of competition. Naturally, fans of the series are now curious to know what the top 8 designers of Season 4 are up to, and we are here to answer those questions.
Where is Christian Siriano Now?
We start off our list with none other than the youngest winner of 'Project Runways' Season 4. Fashion designer Christian Vincent Siriano is a part of the Council of Fashion Designers of America (CFDA). In 2008, he launched his Christian Siriano line, which became one of the best brands out there. His unique sense of style aided him in being listed among Time magazine's 100 Most Influential People of 2018. Disney announced in January 2014 that Siriano would be designing costumes for fairy characters in the Disney animated feature 'The Pirate Fairy.'
In February 2018, he held a runway show of his Fall 2018 collection to commemorate the 10th anniversary of his fashion label. Ashley Graham, Selma Blair, and Danielle Brooks were among the eclectic group of models that appeared in the New York City event, which was also attended by celebs Cardi B, Meg Ryan, Laverne Cox, and Whoopi Goldberg. Siriano has created many unique gowns for actor Billy Porter, including the black tuxedo gown he wore to the 2019 Academy Awards and the rainbow gown he wore at Stonewall 50 – WorldPride NYC 2019.
During the COVID-19 pandemic in 2020, Siriano and his design team offered to make face masks for medical personnel as a humanitarian project. Christian was married to singer-songwriter Brad Walsh; however, the pair separated after two years of marriage. He is doing incredibly well in the fashion industry and has also opened his new store, The Collective West, at 940 Post Road East in Westport, on July 12, 2022, in Westport, Connecticut. Celebrities such as Lily Singh and Harvey Guillen, amongst others, rocked the 2023 Oscars runway flaunting their Siriano tuxedo gowns.
Where is Rami Kashou Now?
The fashion prodigy Rami Kashou was born with the 'style spoon.' He is currently the CEO of Rami Kashou brand, which he launched in 2005, and has spread the brand's footprint across the US, Europe and Middle East markets. The designer is engaged in volunteering for the United Nations as the Designer of "Threads Of Continuity"​ Fashion and Culture Exhibit. The Frederick Institute of Technology alum is also the Designer and Speaker for Dress for Success Worldwide.
Rami Kashou has demonstrated his devotion and passion for avant-garde feminine design, and as a result, his show has grown to become one of the most sought-after runway performances to attend during fashion week, drawing celebrities like Jessica Alba and Christina Aguilera. Rami, who is well-known for his spectacular red carpet designs, has dressed the likes of Penelope Cruz, Dita Von Teese, Heidi Klum, Jennifer Lopez, Paris Hilton, and Kim Kardashian in addition to many more well-known figures.
Where is Jillian Lewis Now?
Designer Jillian Lewis rightfully earned the third position on the show and impressed the judges with her unique sense of style. The Parsons School of Design had been linked with Ralph Lauren as the design director of the women's Black Label collection before she decided to live her life through adventures across the world with her husband, Lewaa. She also worked as the concept designer and illustrator at Rugby by Ralph Lauren and as a designer at Searle.
Through her travels and adventures, Jillian has been working as a freelance design consultant for several brands, including Anthropologie. Jillian's creations are a reflection of the world around her as well as her visual poetry of the things she loves. Her dream is to be innovative and fashion-forward and to one day establish her own fashion empire since she is not content with being simply another name on the tag of another clothing. She is currently focusing on her own eponymous brand. The designer has a loving family of four, comprising her husband and their two beautiful daughters, Kaia and Island.
How did Chris March Die?
Christopher Andrew March was a fashion and costume designer who had made quite a name for himself in the fashion industry before his tragic death on September 5, 2019. He also competed he competed in the one-shot special 'Project Runway: All-Star Challenge' and was the third runner-up and made appearances on 'The Real Housewives of New York City.' He has styled several A-lister celebrities, including Madonna, Thierry Mugler, Prince, Beyoncé Knowles, Cirque du Soleil, Lady Gaga, and Meryl Streep.
— Chris March (@ChrisMarchLOL) March 29, 2019
The costume designer also starred in another fashion-related reality Tv show, 'Mad Fashion' in 2011. His costume work for 'Christmas With the Crawfords' earned him a Drama Desk Award nomination in 2002. Chris March passed away after a heart attack in a care facility in Stockton, California, on Thursday, September 5, 2019.
Where is Kathleen "Sweet P" Vaughn Now?
Kathleen "Sweet P" Vaughn is one of the most liked designers out there. After her exit from the show, she signed on as a lead designer for Trixxi Clothing Company, a sportswear brand. The designer-turned-makeup artist has put down her needle and picked up her brush, and is busy glamming up celebs for the spotlight. She works behind the scenes glamming up celebrities like Chloe Sevigny or serving as James Franco's go-to stylist for grooming and applying fake tattoos for films like 'The Disaster Artist.'
Old Hollywood glitz and ferocious biker babe are the only two ways to characterize Sweet P's style. The Hollywood Studios Make Up Academy alum is an independent make-up artist and has her own brand called Sweet P. She was also the owner of her own sleepwear company, Nest Pjs. The designer also worked with Bebe brand as their Associate Designer. She has worked as the makeup artist for different films including, 'Babylon,' 'Don't Worry Darling,' 'Amsterdam,' and others. She is happily married to Sage Vaughn since 2006.
Where is Ricky Lizalde Now?
Brilliant designer Ricky Lizalde created unique looks for diva wrestlers of the WWE on the show. Though the openly gay designer didn't reach the finale, he surely won the hearts of his fans. Ricky is a lingerie designer who has worked with eminent brands such as Valentino, Oscar de la Renta, and Vera Wang.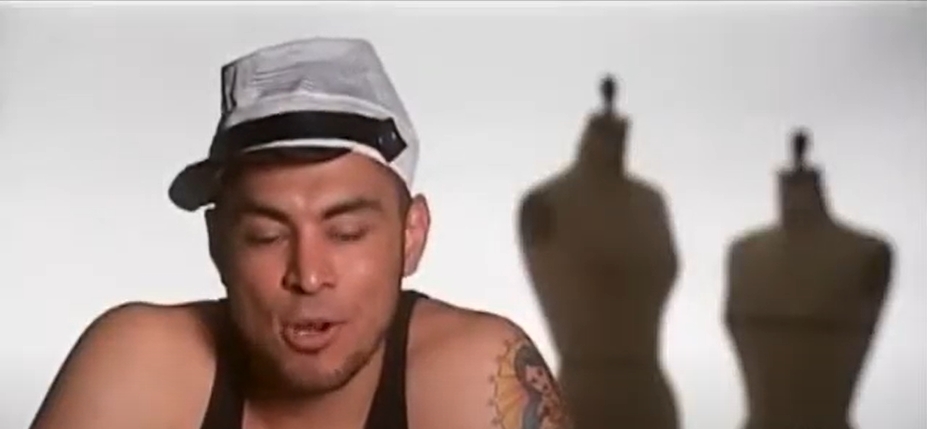 The California State University alum created his own brand in 2005 called Lizalde Design, where he sold his designs to different stores including Neiman Marcus, Saks Fith Avenue, Nordstom and other high-end boutiques in the states and also on the international platform. He is currently the Design, Development and Fit Technician at Confidential, where he launched a collection of branded Swimwear with innovative minimizing technology.
Where is Victorya Hong Now?
Victorya Hong is currently a talented designer at Na Be. Prior to her appearance on the show, Victorya had headed to Paris, the Fashion Capital to seek inspiration after completing her graduation. After working for a few years as a journalist, she found her calling and chose to follow her dreams in fashion. She enrolled in the Associates program at Parsons to earn her degree in fashion.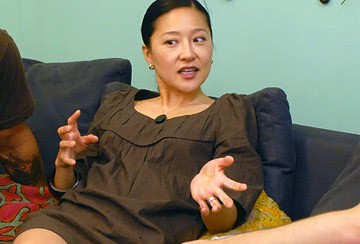 After working with different brands, Victorya decided to start her own collection, Na Be. She gains inspiration from designers like Ghesquiere, Elbaz, and Marc Jacobs. Victorya is currently spending some time away from the limelight but continues to create new designs.
Where is Christina "Kit Pistol" Scarbo Now?
Kit Scarbo is a costume designer for film, television, theater, and music videos who resides and works in Los Angeles. Following her appearance on Season 4 of Bravo's Project Runway, she launched her brand Kit Pistol Design. The clothing line that followed at the time is currently used as a conceptual setting for bespoke constructions and illustrations for movies, television shows, and advertising.
She obtained honors degrees from the Polimoda School of Design in Florence, Italy, and the Fashion Institute of Technology in New York. She finds inspiration in myth, ethnography, and travel. For major networks in television and movies, such as ABC, BBC America, AMC, MTV, E! Entertainment, Style Network, Spike TV, CBS, and others, Scarbo works as a designer and stylist. She has worked in different films as the costume designer including 'Hollywood,' 'G.B.F.' and 'Stargate Origins.' She is also the producer of the 2014 short film, 'The Romantics.'
Read More: Where was Project Runway Filmed?