Murder mysteries are stories that play with our psyche. They evoke strong emotions, and are in some way or the other, retelling of characters that could have been for real. And behind such stories are psychopaths that make it even more watch-worthy. Wonder why Bollywood filmmakers don't experiment with psychopathic killers' stories much; we hope they do.
The Hindi film industry's attempts at narrating stories of psychopathic murderers have had a big impact on the minds of audiences in the past. But Bollywood certainly has failed to delve a little deeper into the genre. There are only a handful of good movies worth remembering. But before we take a look at the list of Bollywood films that features a psychopath in a pivotal role, be warned, there are spoilers ahead!
15. Murder 2 (2011)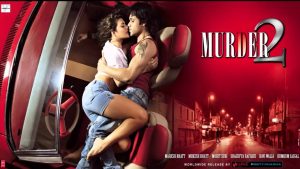 While the movie was said to be a sequel to the Mallika Sherawat, Ashmit Patel, Emraan Hashmi starrer 'Murder', it followed a different storyline, this time with Jacqueline Fernandez and Emraan Hashmi in the lead. The film had Prashant Narayanan playing a misogynistic psychopathic murderer, who kills sex workers to get rid of his own addictions. Though the film was given a thumbs-down, Narayanan's portrayal of a cold-blooded eunuch got him all the thumbs up!
14. Agni Sakshi (1996)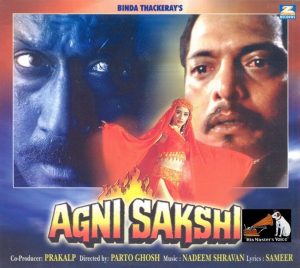 The successful film, loosely based on Hollywood hit 'Sleeping With The Enemy', had Manisha Koirala, Jackie Shroff and Nana Patekar in lead roles. Basically a love triangle, 'Agni Sakshi' saw Nana Patekar in a psychopath's role. He hounds Manisha Koirala, who is married to Jackie Shroff, claiming her to be his wife. The film revolved around these three characters and Patekar's psychopathic tendencies were deftly brought to the fore in a series of flashbacks.
13. Ek Villain (2014)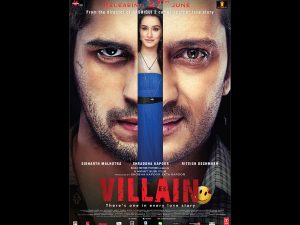 'Ek Villain' from the Vishesh Films' stables was a rip-off of a South Korean film 'I Saw The Devil'. Starring Ritesh Deshmukh, Shraddha Kapoor and Sidharth Malhotra in the lead, the movie kept us guessing who the killer was till the end. Ritesh Deshmukh played a psychopathic role, different from his usual happy-go-lucky ones and wowed us all! Director Mohit Suri, too, made sure the suspense lingered on before the film's release.
12. Anjaam (1994)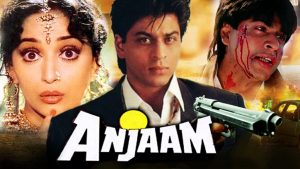 At the peak of his career, Shah Rukh Khan dared to be different. 'Anjaam', starring Madhuri Dixit and Deepak Tijori, featured SRK in a negative role. The film had Shah Rukh playing an obsessive lover and a murderous psychopath, who would go to any lengths to make Madhuri's character fall in love with him. A revenge saga, 'Anjaam' did not do well at the box office but it saw Shah Rukh Khan and Madhuri Dixit in new avatars, for which they received accolades.
11. Red Rose (1980)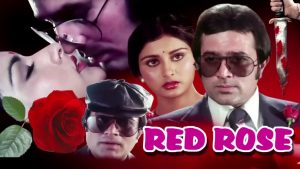 Not many know of this secret masterpiece, which featured yesteryear's 'original superstar', Rajesh Khanna in a psychopath's role. At a time when his career was sinking disastrously, 'Red Rose' came to his rescue, which like the other films he signed back then, did not do much to revive it. A remake of Kamal Hassan-starrer Tamil film 'Sigappu Rojakkal', the movie had Rajesh Khanna in a different yet memorable role, worth watching.
10. The Waiting Room (2010)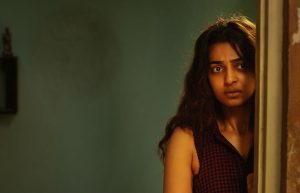 Radhika Apte is a good actor, but it seems like filmmakers are yet to tap her true potential. 'The Waiting Room' is a movie that must be on the list of every avid murder mystery fan. Set against the backdrop of a waiting room of a South Indian railway station, the film saw a couple of passengers waiting at the train station, only to get killed by a psychopathic serial killer. The rapist's menacing presence is enough to scare the wits out of the audiences. The film had some really good performances by the actors.
9. Deewangee (2002)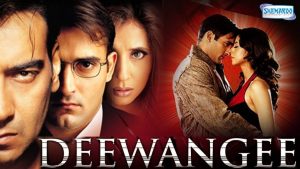 Although 'Deewangee' was not a commercial success, the film starring Ajay Devgn, Urmila Matondkar and Akshaye Khanna in lead roles, saw Devgn portraying the character of a psychopath – a role he hadn't tried before in his career. He plays a man suffering from split personality disorder and was highly appreciated for it. The movie perfectly captured the theme and with Devgn slipping into the skin of his characters effortlessly, he stole everybody else's thunder!
8. Raman Raghav 2.0 (2016)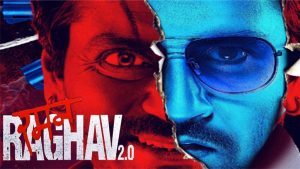 Inspired by the story of real-life serial killer Raman Raghav, who had terrified the street dwellers of Mumbai back in the 60s, 'Raman Raghav 2.0' follows the story of Ramanna, a psychopathic murderer, played by Nawazuddin Siddiqui and a druggie ACP Raghavan, who pursues the killer like it's the only thing that matters to him. Anurag Kashyap's film was a critical success and Siddiqui's act as the psychotic murderer was greatly appreciated.
7. The Stoneman Murders (2009)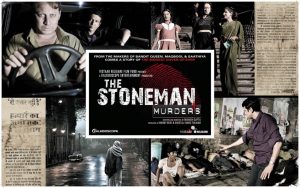 The movie, starring Kay Kay Menon and Arbaaz Khan as arch rivals in the police force, had a storyline similar to that of real-life killer Raman Raghav (Bollywood is quite obsessed with him!), who once terrorized Mumbai in the mid-60s. He bludgeoned his victims to death and was later known to be mentally unstable. Picking up threads from the story, director Manish Gupta's 'The Stoneman Murders' featured a psychotic killer, who is not revealed until the end. Watch it for the sheer brilliance of the actors, especially Menon.
6. Khamosh (1986)
This film, which did not find many distributors initially, was a surprise whodunit package. With an unusual storyline, where Shabana Azmi, Amol Palekar and Soni Razdan play their real-life selves on the screen, along with a host of other actors, the movie features a series of murders in Pahalgam, where a Bollywood film production unit is shooting. What was worth watching was how Naseeruddin Shah's character cracked the case and the identity of the psychopathic killer was revealed. A cracker of a performance from the aces indeed!
5. Sangharsh (1999)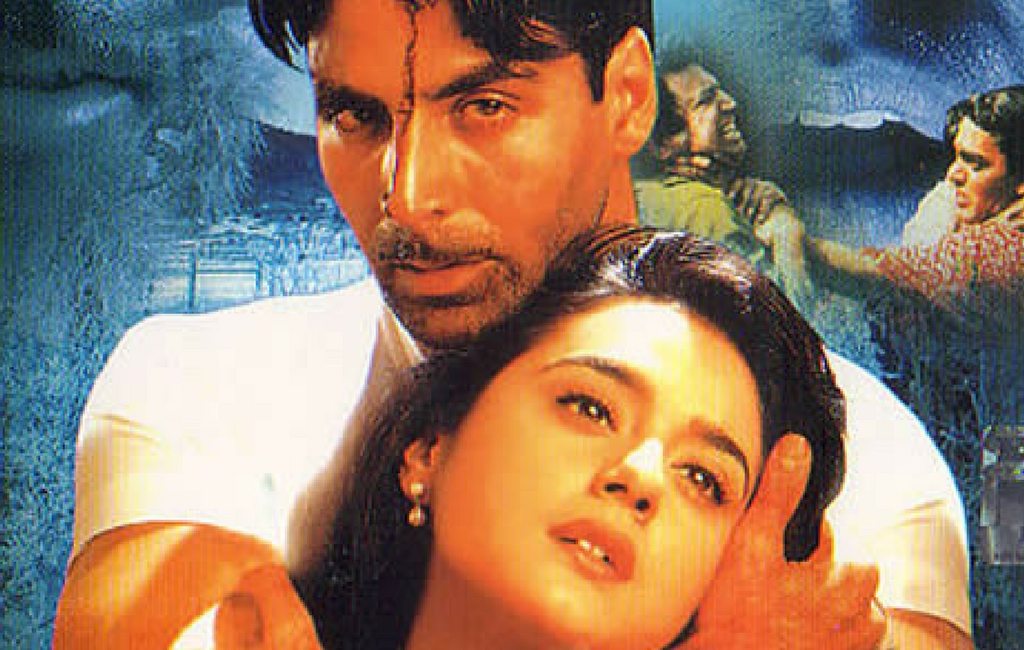 A movie said to be inspired by the timeless 'Silence Of The Lambs', 'Sangharsh' had some bone-chilling moments that are still etched in our memories. Although he was no match for the cannibalistic Hannibal Lecter, Akshay Kumar managed to pull off a good role, while Preity Zinta, still a newbie, did not stand out. But it was Ashutosh Rana's psychopathic character of Lajja Shankar Pandey – the immortality-seeing, religious fanatic – that gave us sleepless nights!
4. Darr (1993)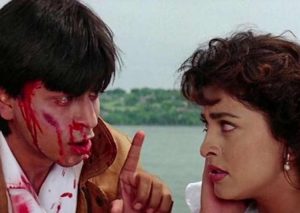 In the role of a lifetime, Shah Rukh Khan did the unthinkable when he signed the film. He appeared as a psychopath for the first time on the big screen and made it a memorable one in his career. Before Shah Rukh was cast as the obsessive Rahul, Sanjay Dutt, Ajay Devgn, Sudesh Berry and even Aamir Khan auditioned for the role, which eventually had to fall in the superstar's lap. 'Darr' also made SRK's stuttering "K-k-k-k-Kiran" his trademark!
3. Gupt (1997)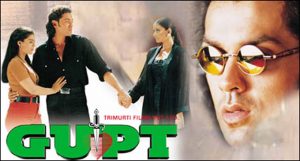 Twenty years later, when the secret is not gupt anymore, the film saw Kajol portraying a negative shade. What 'Darr' did to Shah Rukh Khan's career, 'Gupt' did to BFF Kajol's! A murder mystery, the film featuring Bobby Deol and Manisha Koirala was a huge hit and it also helped boost the threesome's career. Kajol won a Filmfare award for her role as the obsessive psychopathic killer and she won her hearts too!
2. Kaun (1999)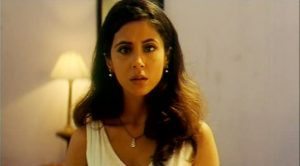 The late 90s was a time when Urmila Matondkar featured mostly in Ram Gopal Varma's films. 'Kaun' was a suspense thriller that saw only three characters on a rainy night, caught under one roof. The film had a serial killer on the loose and as the story unfolds, audiences are left wondering who he could be between Manoj Bajpayee and Sushant Singh, until the credits roll and an ominously-smiling Urmila looks into the camera. 'Kaun' featured Urmila in a psychopath's character and she did complete justice to it. Watch it once for Urmila's superlative performance and also if you need some hair-raising experience.
1. Dushman (1998)
A role Ashutosh Rana played with such finesse that it is impossible to remove its memories even to this day. Kajol in a double role, along with Sanjay Dutt as a visually-challenged military man, shone in both her characters, but it was Rana that stole the limelight from the rest of the cast. A murderous rapist, Rana brought out a psychopath's callousness without uttering many dialogues in the film and we were totally in awe. Watching his violent lust for women and the cold stare in his kohl-lined eyes still sends a shiver down our spines!
Read More: Best Bollywood Villains