NBC's 'Quantum Leap' follows Ben Song as he travels from one point in time to another, trying to figure out a way back home. Until he remembers why he leaped, his only chance of survival is to finish each leap and move on to the next one. He is assisted by Addison, his fiancee, and co-worker, who was supposed to be the one to leap instead of Ben. Her expertise helps him figure out his task with every leap. This time, things change when Addison finds herself incapable of dealing with Ben's new leap. A different member of the team steps in, giving a new twist to Ben's story. Here's what it means for the show. SPOILERS AHEAD
Quantum Leap Episode 15 Recap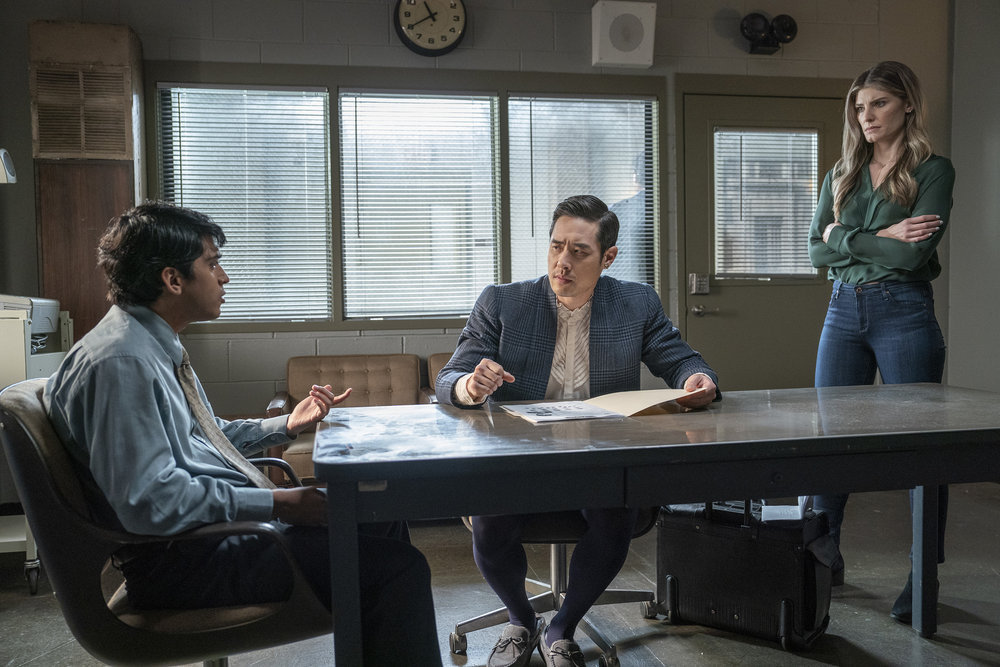 Ben's next leap takes him to 1985, where he is a defense attorney. He has to wade through a hectic schedule with hundreds of cases piled up. One of his clients is a young man named Camilo. He is being tried for murder, which he claims he did not commit. However, the evidence is stacked against him, so he takes the best plea deal possible.
Ziggy reveals that in the original timeline, Camilo took the deal where he got a reduced sentence of ten years. However, he was shot dead before he could make it out of prison. Outside, his family crumbled as his younger brother, Leo, joined a street gang, which Camilo had been trying to stop when he got involved in the murder investigation.
Tackling the overwhelming pressure of saving Camilo and other clients, Ben receives Jenn's legal expertise. She is the only one on the team with a law degree, which makes things much simpler for Ben. This is also the opportunity for him to reacquaint himself with one of his team members and close friends. Being around Jenn also triggers one of Ben's memories, and he remembers a little more.
Quantum Leap Episode 15 Ending: Is Camilo Found Guilty?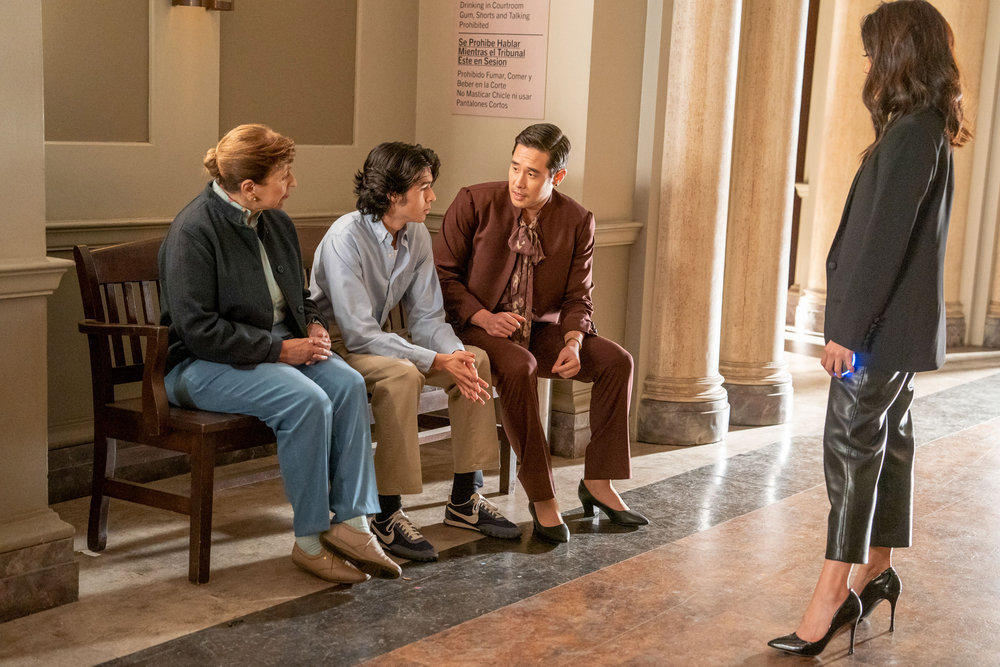 As soon as Ben steps into the shoes of Aleyda Ramirez, he discovers just how hectic a defense attorney's life can be. She has hundreds of open cases, and her entire day is spent sprinting from one courtroom to another, attending the hearings of the cases involving her various clients. Ben wants to focus just on Camilo because that is the case that matters to his leap. It turns out that Aleyda had negotiated a deal for Camilo that would send him to prison for ten years. It looks like a good deal, but it is a death sentence for the young man.
Camilo claims his innocence, but there is no way for him to prove it. Witnesses place him threatening the victim, who was part of the street gang that tried to recruit Leo. Camilo didn't want his brother to enter the life of crime, so he confronted the man who tried to push him into it. Later, the victim was shot dead, and Camilo was seen coming out of the building around the same time.
While the murder weapon was never found, the cops arrested Camilo, fleeing the scene, and built the case from there. Seeing no way out of his situation, Aleyda decided to do her best for her client. Instead of sending him to prison for life, she brought the years down to ten. Even though Camilo was innocent, Aleyda knew it wouldn't matter in court where the jury would find him guilty. And the same would have happened if they didn't receive a little help from the future.
With the help of his team, Ben discovers that the prosecution held back one page from the evidence. It has the name of all the other people that the cops interviewed. One of those names, Edwin Soto, is blacked out by a marker. This is a cause for concern and also an opportunity for Ben. This means that the prosecution is hiding something. After looking into the name, the team discovers that Soto had previously been arrested about two murders.
Ziggy reveals that ten years later, Soto will commit another murder with a gun that is supposed to be hidden in the basement of the same building where the murder occurred. Soto likely hid that gun years ago and used it to kill the man whose murder is being pinned on Camilo. Ben's hunch is proven right when he finds the gun hidden in the same place. He presents it to the court, and it is sent for a ballistics match, confirming that Soto's gun was used for murder. Even though DNA is not used yet, Ben hopes it will be enough to build a case for Camilo.
Ben gives a rousing closing speech for Camilo's case, pointing toward the newly unearthed evidence while shedding light on why Camilo threatened the victim. Ziggy had predicted that should Camilo refuse the deal, markedly brought down to four years by the prosecution, the chances of him being found guilty are 50-50. Jenn reveals that taking four years for Camilo could help Ben leap. Even though he would spend four years in prison, Camilo would get out just in time to get his family out of Queens, and they would slowly, but eventually, build a new life for themselves.
While Camilo's survival has been ensured, Ben decides to stay and fight for him. Jenn supports his decision. Having brought forward the murder weapon, Ben and Camilo's family wait for the jury's decision. However, before they can find out what it is, Ben leaps. While he doesn't get to hear the verdict, the fact that Ben leaped means that he has fulfilled his mission in this leap. He has saved Camilo.
This is later confirmed when Jenn reveals that Camilo was found not guilty. Soto was eventually arrested and sent to prison, while ADA Barnes, who had been so focused on his ambitions that he was ready to let an innocent man go to jail, was exposed. Camilo turned his life around, and the trial inspired his younger brother, Leo, to become a lawyer. As for Aleyda, and her girlfriend, Ricky, they joined the Innocence Project to help people wrongly convicted.
Read More: Shows Like Quantum Leap