When investigators found the body of a two-year-old inside a plastic bag that washed up on the shores of Deer Island in Winthrop, Massachusetts, they wondered why no one had reported her missing. Once the body was identified as Boston resident Bella Bond, a tip indicated that her mother, Rachelle Bond, was somehow involved in the crime. A&E's 'City Confidential' chronicles the toddler's shocking death and follows the investigation that got to the bottom of the incident. Let's delve into the details surrounding the crime and find out where Rachelle is at present, shall we?
Who is Rachelle Bond?
Reports mention that Rachelle shared Bella Bond with her partner, Joseph Amoroso, who left before the toddler was born. Hence, the child never saw her father with her own two eyes and was cared for exclusively by her mother. However, Rachelle's past was quite alarming as she had been battling drug addiction for a long time and had two arrests for prostitution on her criminal record.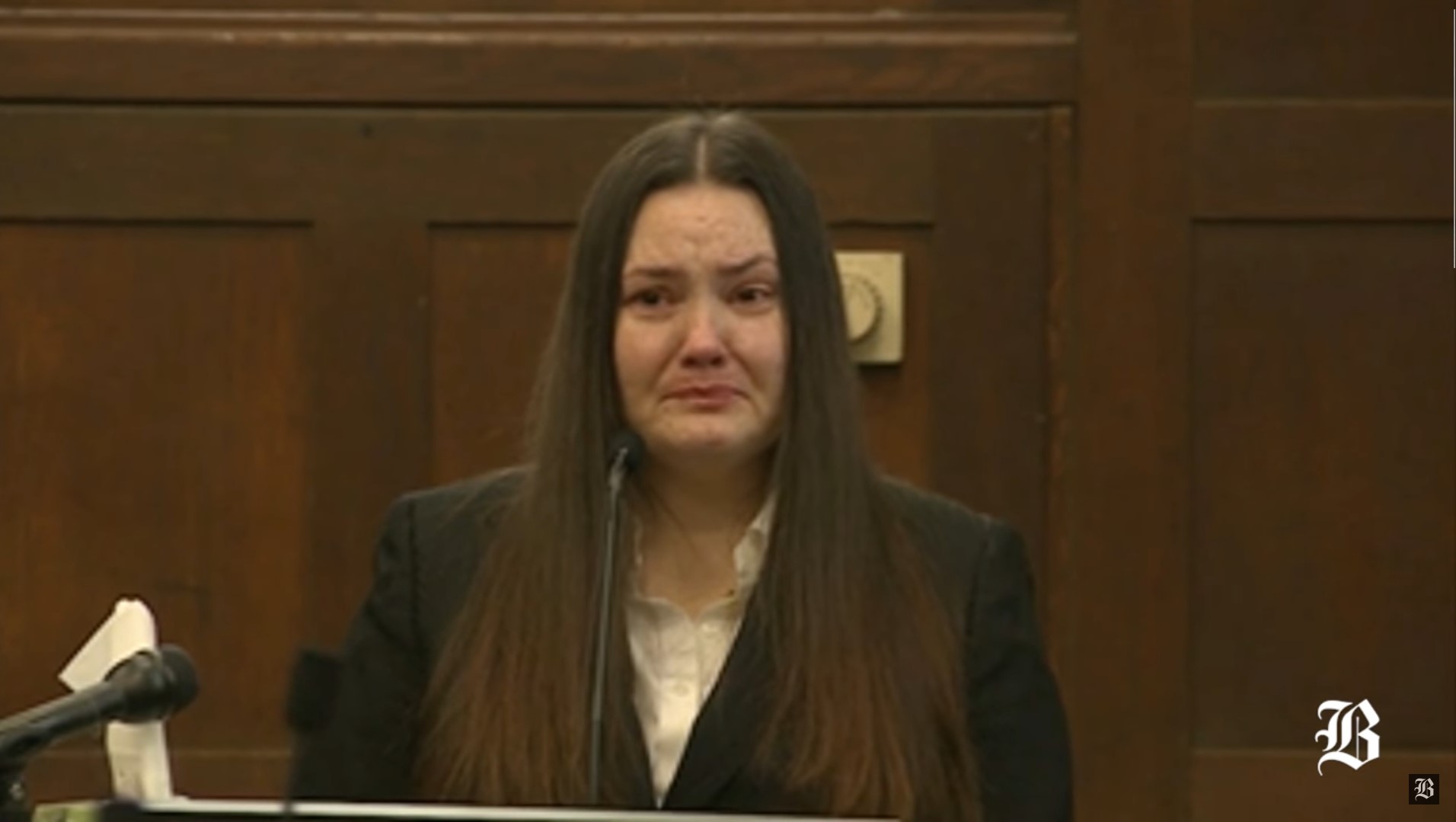 On top of that, evidence showed that The Department of Children and Families had contacted Rachelle twice in 2012 and 2013 as they believed that Bella was suffering from neglect. Additionally, it is said that the former, who has two other children from a previous relationship, had her parental rights taken away between 2001 and 2006, which led to the kids getting adopted by her mother. Nevertheless, people who know Rachelle claimed she met her then-boyfriend, Michael McCarthy, in 2015.
By then, Bella and her mother had moved into an apartment in Boston, Massachusetts, and Michael did not take long to come live with them. However, police reports mention that Michael believed heavily in the occult, and Rachelle would later accuse him of branding the two-year-old as a demon. Unfortunately, the exact date of Bella's death remains unclear, but her body was discovered on June 25, 2015, when a woman walking her dog on Deer Island came across a plastic packet washed up on the shore. Inside, investigators found the remains of a toddler along with a zebra-print blanket and a pair of polka-dotted pants.
In their efforts to identify the body, law enforcement officials conducted several interviews and even put up the victim's picture on television, asking anyone with any information to come forward. Naturally, the police department received hundreds of tips, most leading to dead ends. Eventually, about three months after the body was located, a person named Michael Sprinsky came forward and identified the remains as that of Bella Bond. He further claimed that Bella's mother, Rachelle, and her then-boyfriend, Michael, had plotted the toddler's murder.
When investigating Rachelle and Michael, the police learned that both of them had prior records of being substance abusers. On top of it, the latter had a lengthy criminal record, and the witness, Michael Sprinsky, claimed he saw the couple beat Bella before locking her inside a cupboard. Although Michael and Rachelle initially denied all involvement in the murder and insisted on their innocence, the police found a way to make the latter cooperate by offering her a plea deal. That was when Rachelle came forward and claimed she saw her then-boyfriend punch Bella in the stomach on the day of the toddler's death.
Besides, Rachelle confessed to hiding her daughter's body in the refrigerator before driving to the Boston Harbor, where they dumped the toddler into the water. Surprisingly, the forensic evidence did not match her statement, as medical examiners found no evidence of trauma on the victim's body. Additionally, a forensic sweep of the refrigerator and Rachelle's car revealed no sign of human remains. Still, the police were enthusiastic about taking the case to court and arrested the couple for their roles in the crime.
Where is Rachelle Bond Now?
When produced in court, Rachelle accepted a plea deal and agreed to testify against Michael. The testimony helped convict her boyfriend of second-degree murder, and the judge sentenced him to 20 years to life in prison in 2017. On the other hand, the police found evidence showing Rachelle kept collecting benefits from the government even after Bella passed away.
In 2017, Rachelle pled guilty to a charge of accessory after the fact to murder and larceny and was sentenced to two years of probation once the judge considered the time already served. According to the show, she has since completed her probation period and is a free woman. Besides, from the looks of it, Rachelle still resides in Massachusetts and has embraced privacy.
Read More: Michael McCarthy: Where is Rachelle Bond's Ex-Boyfriend Now?