Created by Cash Carraway, 'Rain Dogs' is a black comedy series that airs on HBO. It follows the story of Costello Jones, a working-class single mother trying to fight her inner demons while dealing with poverty in a London suburb. In the series premiere episode, Costello must find a place to stay after she and her daughter, Iris, are evicted from their apartment. Meanwhile, Selby, Costello's best friend, is released from prison. The episode beautifully sets the foundation for Costello, Iris, and Selby's dysfunctional lives and the challenges they face together and as individuals. If you wish to catch up on the episode's events and end, here is everything you need to know! SPOILERS AHEAD!
Rain Dogs Episode 1 Recap
The premiere episode, titled 'It's Hard to Be a Saint in the City,' opens at a housing estate in London's working-class borough where single mother Costello Jones is packing her stuff with the help of her daughter, Iris. The authorities are knocking down on the apartment's door as Costello does an extraordinary job of staying calm and gathering all her belongings. After a small verbal scuffle with the eviction officers, Costello and Iris leave the apartment with no roof to return at the end of the day. However, it hardly seems like the first time Costello and Iris are facing such a dire situation.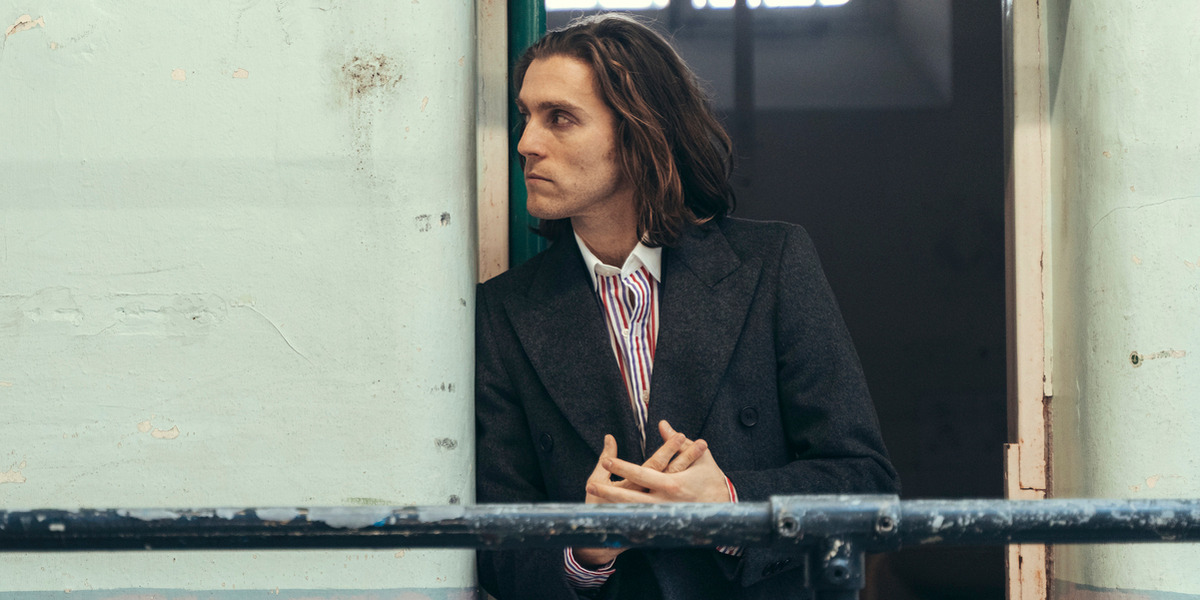 Meanwhile, at a local prison, the enigmatic Selby prepares to leave on the day of his release. However, his cellmate reminds Selby that he is indebted to him. Costello and Iris drop off their stuff at a laundry, asking the desk boy to look after it until they can find a solution. Later, Costello drops off Iris at school, taking a cab despite not having the money to pay the fare. Costello receives constant calls and texts from Costello, who informs her of his release from prison and asks her to meet. However, Costello ignores the calls and texts.
Costello and Iris abscond without paying, and Iris parts ways with Costello to attend school. However, she is surprisingly visited by Selby, and Iris is overjoyed to see him. Costello gives Iris some money before leaving. Costello stops at a local convenience store to buy a snack but does not have the money to pay for it. The cashier is aware of Costello's housing situation and suggests she get an Air BnB. However, Costello is low on cash. Brett, a patron at the store, learns about Costello's troubles and offers her to live at his place and share the rent. However, the offer seems shady, and Costello ignores it.
After failing to get a shift at the strip club, Costello answers Selby's calls and asks him to meet her. Costello and Selby meet in the washroom of a diner and share a cigarette while expressing their admiration for each other. However, Costello is still upset with Selby for his actions in the past that hurt her and landed him in jail. However, she admits that she needs money but does not reveal her housing situation. Selby offers Costello some cash as he is locked out of his allowance. However, Selby toys with the money and leaves without giving it to Costello.
Costello visits Brett's apartment and takes a look at it. The small, cramped housing place as it is her only chance to provide Iris with a roof. However, she is unconvinced about the place after Brett implies she will have to sleep with him. Costello picks up Iris from the school, and they bunk out by breaking into a car. However, when Iris reveals the money Selby gave her, Costello gets an idea to earn quick cash. Costello and Iris buy lotto scratch cards from the store but lose all their money and end up homeless again.
Rain Dogs Episode 1 Ending: Do Costello and Iris Find a Place to Stay?
In the episode's final act, Costello is forced to visit Brett's apartment and spend the night there. She puts Iris to bed in the small wardrobe-turned-bedroom. After Iris falls asleep, Costello prepares for her sexual interaction with Brett. It is evident that Brett has been trying to take advantage of Costello since he met her. However, without money or a roof over her head, Costello has no choice but to play into Brett's dirty tricks. However, Costello has a change of heart at the last moment and locks herself inside the bedroom with Iris. She calls Selby and implores him to come to rescue her.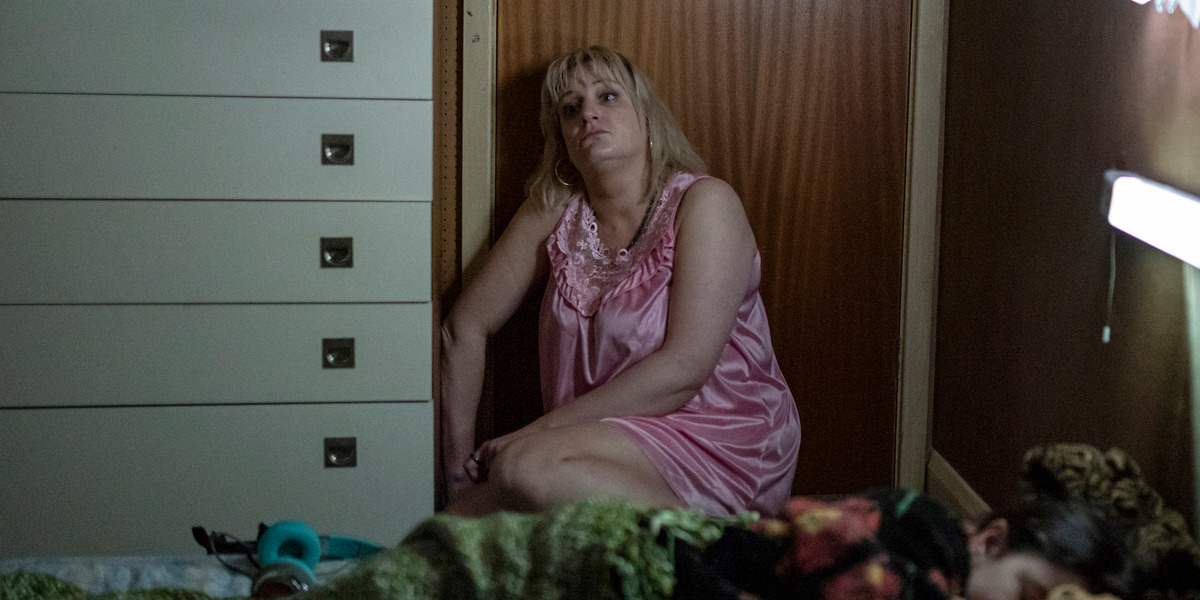 Meanwhile, Selby is playing mahjong and quickly multiplies his cash. However, after receiving a call from Costello, he promptly leaves to help her. Selby arrives at Brett's house and beats him down before helping Costello take Iris home. Ultimately, Selby gives Costello the money he earned from the game to pay her house rent. Selby and Costello profess their love for each other before parting ways. Costello and Iris return to their apartment, and Iris congratulates her mother for completing a hundred days sober. The episode ends with the eviction officer once again knocking on the apartment door.
Read More: Is HBO's Rain Dogs Based on a True Story?