When hikers Laura Susan Ramsay AKA Su Su and Robert Mountford Jr. went missing from Dismal Creek while hiking the Appalachian Trail in 1981, authorities in Virginia hoped to bring them back home safely. However, the case turned on its head when the police discovered Bobby and Susan's deceased bodies and realized that they had been stabbed and shot to death.
Investigation Discovery's 'Dead Silent: The Curse of Dismal Creek' chronicles the gruesome murders and portrays how the investigation led authorities straight to local resident Randall Lee Smith. Let's delve into the details surrounding the murder and find out where Randall is at present, shall we?
Who Is Randall Lee Smith?
A native of Pearisburg, Virginia, Randall experienced a tough childhood, which left a lasting effect on him. The show mentioned that his parents parted ways when he was just 6-months-old, and Randall was brought up by his mother, with whom he shared a close bond. As a child, Randall was pretty reserved, as he mostly kept to himself and indulged in hobbies like collecting arrowheads strewn all around the forest. He even attended the local high school, but the show mentioned how Randall dropped out of school in the eleventh grade, only to take up work as a shipyard welder in Newport News.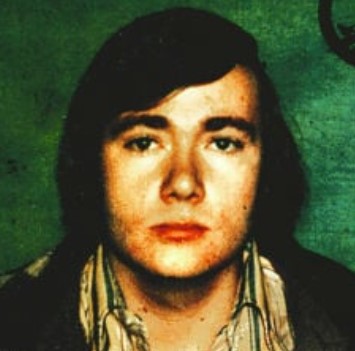 Interestingly, people who knew him never found traces of criminal behavior in Randall, although he was considered an out-and-out loner. On May 19, 1981, Randall was roaming around the forest when he came across hikers Bobby Mountford and Susan Ramsay. Incidentally, Randall appeared to be highly introverted and only agreed to join the pair once they invited him to. However, that was the last time anyone spotted Bobby and Susan as they went missing soon after, much to the concern of local authorities.
Immediately after stabbing and shooting Bobby and Susan to death, Randall made arrangements to cover his tracks and erased their signatures from the previous hiker log books they had signed while walking the Appalachian Trial. He even went to great lengths in order to hide the bodies, but once the police recovered them, they began asking around and learned how Randall claimed to know what had happened to the victims.
Eventually, authorities hit upon a massive breakthrough when they found one of Bobby's novels near his body and managed to recover a bloody fingerprint from one of the pages. The fingerprint led authorities to Randall Lee Smith, and after a thorough search of his residence, detectives noticed a tarp covered in the victims' blood. This made Randall the prime suspect in the double murder, and law enforcement officials finally followed him to Myrtle Beach, South Carolina, where he was arrested and charged for his involvement in the crime.
Is Randall Lee Smith Dead or Alive?
Once back in Virginia, Randall was offered a plea deal where he would plead guilty to two counts of second-degree murder in exchange for 30 years in prison. He began serving the prison term in 1981, and after spending fifteen behind bars, Randall was paroled in 1996. Following his release from prison, Randall moved back into his mother's house and mostly kept to himself. However, readers would be surprised to know that at the time of the 2008 attack on Sean Farmer and Scott Johnston, Randall was actually reported missing by his immediate neighbor.
On May 6, 2008, Sean Farmer and Scott Johnston planned on spending a day fishing and camping up in Dismal Creek. When Sean reached the camping spot, he came across a stranger who introduce himself as Ricky Williams of Newport. Sean and Scott wasted no time in inviting Ricky to join them for dinner, but once they were done eating, the stranger suddenly brandished a gun and began shooting the pair incessantly.
Although they had sustained quite a few bullet wounds, Sean and Scott managed to escape the area alive and soon asked for help from Melissa Miller, a Dismal Creek resident. Using Melissa's phone, the duo requested medical assistance and even helped authorities track the attacker down. It did not take long for the police to identify the attacker as Randall, and the moment he saw police personnel approaching, he jumped into Scott's vehicle and began driving down a rocky mountain road.
However, the suspect's vehicle soon crashed by the side of the road, and Randall was almost unresponsive when authorities had him airlifted to a nearby hospital. Although doctors at the hospital tried to stabilize Randall's condition, his injuries proved too severe, and the ex-convict passed away on May 10, 2008, at the age of 54.
Read More: Where Are Sean Farmer and Scott Johnson Now?