When Sean Farmer and Scott Johnston decided to spend a day fishing and camping out in Dismal Creek, Virginia, in 2008, they had no idea of the terror awaiting them there. While at the creek, Sean and Scott came across a complete stranger, and although they invited him to dinner, the man suddenly brandished a gun and opened fire on the two unsuspecting campers.
Investigation Discovery's 'Dead Silent: The Curse of Dismal Creek' chronicles the terrifying attack and even portrays how the police investigation soon linked the incident to a horrific 1981 double murder that occurred in the same area. If you are intrigued to know more about the details surrounding the crime and want to find out where Sean and Scott are at present, we have you covered.
Who Are Sean Farmer and Scott Johnston?
Residents of Bluefield, Virginia, Sean Farmer and Scott Johnston are longtime buddies who often go out fishing and camping together. They have known each other from a young age, and their bond has only strengthened over the years. Those who know Sean and Scott said they were often spotted hanging out together in Bluefield and described them as generous and kindhearted individuals who never hesitated to help out others in need. Moreover, although both followed terribly busy schedules, it wasn't out of the ordinary for them to plan a day of fishing and relaxation.
Hence, people did not think much when Sean and Scott decided to travel to Dismal Creek in May 2008. On May 6, 2008, Sean and Scott set out individually for Dismal Creek, and while Sean was the first to reach the campsite, he soon came across a stranger who introduced himself as Ricky Williams of Newport. Ricky claimed that he had fished with Scott all afternoon, and the latter had invited him to join them for dinner. Incidentally, the stranger even appeared helpful as he took responsibility for collecting dry firewood, and Sean was only too happy to welcome him into their group.
Incidentally, the same area in Dismal Creek witnessed a terrifying murder in 1981, where hikers Bobby Mountford Jr. and Laura Susan Ramsay were stabbed and shot to death by a man they met while hiking the Appalachian Trail. Although a local resident named Randall Lee Smith was arrested and convicted for the murders, residents generally avoided the area since that incident. On top of it, in 2008, Randall was already out on parole and was reported missing by his neighbor, which further increased worries. However, Sean and Scott did not think much of such issues as they were determined to enjoy the day to the fullest.
Once Sean, Scott, and Ricky completed their dinner, they sat around the campfire, swapping stories when things took a sudden dark turn. Out of nowhere, Ricky brandished a gun and began shooting incessantly at the two men in front of him. Scott and Sean somehow managed to escape the area even while being shot and took refuge in the latter's vehicle. They then drove the vehicle down the rocky mountain road until they reached the residence of Melissa Miller. She played a massive role in saving Scott and Sean's lives as she tended to their injuries, offered them first aid, and even called 911 for help.
Although it was an extremely remote area, the police reached the location as fast as possible, and the survivors were airlifted to a nearby hospital, where they underwent medical care. On the other hand, when cops approached Ricky Williams, he attempted to escape in Scott's truck but ended up in a fatal accident that claimed his life. Later, the police determined that Ricky was none other than Randall Lee Smith, who had already returned to his murderous ways after being paroled from prison.
Where Are Sean Farmer and Scott Johnston Today?
Although Sean and Scott managed to escape with their lives, they were shot multiple times and had to go through several complex and costly medical procedures that included numerous operations. Even then, the injuries were too severe to heal completely, and the doctors were unable to extract a bullet from Sean's skull for fear of damaging it further. Similarly, a bullet also remained lodged in Scott's back, and both men endured multiple bullet wounds and surgical scars, which they bear to this day.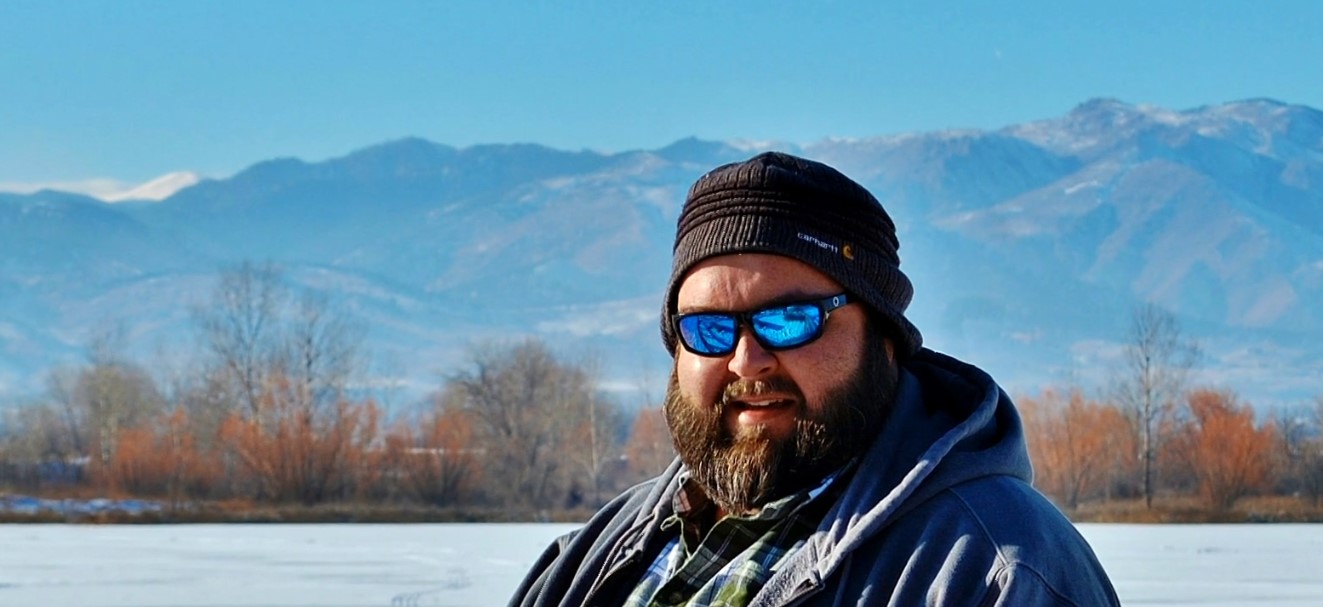 Naturally, the friends had to stay under medical care for over a month and could only share their experience with the press in June 2008. Besides, the duo even shared their gratitude for Melissa Miller and claimed they would not be alive if not for the help and shelter she provided on that fateful day. Since then, both Sean and Scott have embraced privacy and prefer to keep their personal lives under wraps.
However, Sean did appear in the Investigation Discovery episode, where he provided a first-hand account of the terrifying attack. Nevertheless, from the looks of it, both friends still seem to reside in the state of Virginia and often go fishing together, despite their past experiences.
Read More: Randall Lee Smith Now: Is The Killer Dead or Alive?