Investigation Discovery's 'On the Case With Paula Zahn: Unchecked Violence' follows the brutal rape and murder of a 21-year-old Ohio University student, Reagan Tokes, in downtown Columbus, Ohio, in February 2017. However, the investigators took only a couple of days before they had the perpetrator behind the bars. If you're interested in knowing how the investigation panned out, including the killer's identity and current whereabouts, here's what we know.
How Did Reagan Tokes Die?
Reagan Delaney Tokes was born to Toby Tokes and Lisa McCrary-Tokes in Edgewood, Kentucky, on March 13, 1995. The family moved to Maumee, Ohio, in Monclova Township, where Reagan was raised with her younger sister, Makenzie Tokes. After graduating from Anthony Wayne High School with various accolades for her role in the varsity lacrosse and tennis teams, Reagan got a chance to fulfill her dream of attending the Ohio State University (OSU). According to her father, Toby, Reagan dreamt of studying at OSU ever since she was a child.
She changed her major to psychology from pre-med, planning on working at the Cleveland Clinic after graduating in May 2017. While attending the University, her family moved to Florida, and Reagan stayed in an off-campus apartment with four friends — Jackie, Madison, Kirsten, and Stephanie. Her family stated she also intended to get another degree in psychology and open up her psychology practice. Apart from her studies, she worked part-time at Bodega, a restaurant-cum-bar in Columbus's Short North neighborhood.
Toby reminisced on the show about how their daughter maintained contact with her family despite the distance between them. He said, "I always considered myself very lucky that she wanted to talk to me every day." Hence, it came as a shock when Reagan did not return his calls or come back to her apartment after completing her shift on February 8, 2017. According to surveillance footage, her shift ended at 9:45 pm, and she was seen leaving the restaurant around that time.
She did not return home or attend class the following morning and did not pick up calls from her worried parents. When they learned about her missing classes from her roommates, Lisa called the police to report her daughter missing. She recounted, "I immediately called the police, but because I was not the last person to have seen her, I was not allowed to file a missing-persons report. Actually, the co-workers at the restaurant had to do it."
Reagan's naked body was found by a pedestrian at the Scioto Grove Metro Park the following day. According to her autopsy report, she had been shot twice from close range with a handgun – once to the back of her head and the other through the left side of her face. A rape kit showed she had been brutally murdered, and the forensic team was able to retrieve a semen sample from the body. According to court documents, her silver Acura TL and her purse were reported missing by her family.
Who Killed Reagan Tokes?
According to the show, Reagan had told her father she would call him after her shift ended. When she failed to keep her promise, her parents phoned her several times, but she did not respond. On the show, Toby said, "I remember, uh, just after ten o'clock, I started to get concerned that something might be wrong… and I tried, really, to get a hold of her for about four hours that night." He said their daughter's phone went dead around 2:00 am. Toby added, "Reagan didn't have any enemies. Reagan didn't have any bad habits, things that would have potentially got her into a dangerous situation. We just didn't understand it."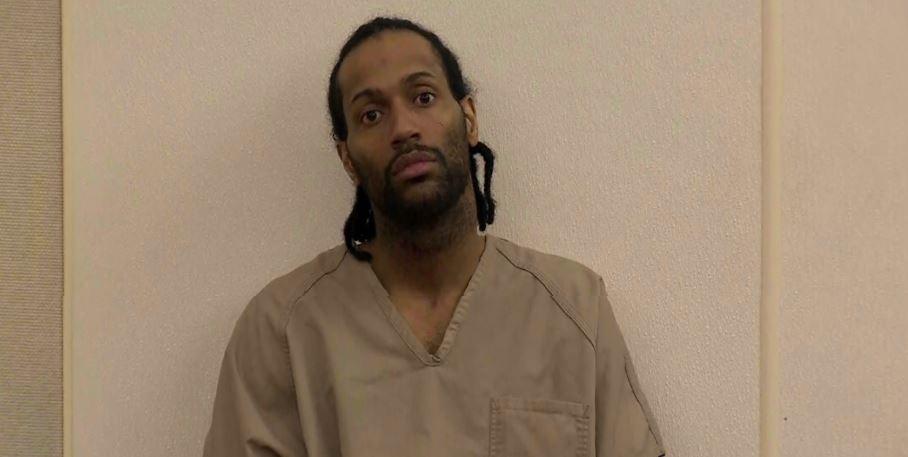 With Reagan's car reported missing, the investigators were confident hunting down the car would lead them to the perpetrator. Detective Rick Forney of Grove City Police Department said, "Because the car was not at the crime scene or anywhere close to it, we knew that most likely the suspect had her car." The detectives traced the missing vehicle with the help of one of the many license plate readers placed on emergency vehicles in central Ohio.
It was found on the southeast side of Columbus, about 10 miles from the park. Police records state the perpetrator unsuccessfully tried to burn the car, but the officers retrieved a cigarette butt and a gas can from inside. It was not long before the police had pictures of a man buying a similar gas can from a local store, and the DNA retrieved from the butts had a CODIS hit. It matched with a habitual offender named Brian Lee Golsby. He had served two consecutive six-year sentences after pleading guilty to robbery and attempted rape in May 2011.
According to news reports, Brian had raped a woman and forced her to drive to several ATMs to withdraw money. However, fearing her family's safety, the victim refused to testify against him, and Brian pleaded guilty to lesser charges. He served five and a half years and was released in November 2016. He had reportedly committed 52 infractions in prison. However, Brian was registered as a Tier III sex offender upon his release and had to wear a GPS-tracking device through a re-entry program for ex-offenders.
Brian was arrested on February 11 by SWAT officers and brought down to the station for questioning. He confessed to forcing Reagan to drive him to several ATMs to make withdrawals and then to the Scioto Grove Metro Park. He admitted to compelling her into stripping but refused to accept he had raped or shot her. He claimed a fictitious accomplice committed the crimes. The police played along to extract information from him that led to the revival of the murder weapon.
Where is Brian Golsby Now?
Brian was charged with Reagan's murder after the rape kit confirmed his DNA inside the victim's body, and they found gunshot residue on his clothes. Analyzing the ankle monitor he had to wear, the police also placed him at the exact spots where the 21-year-old student was forcefully taken on the night of February 8. According to the show, he had also committed a string of robberies, assaults, and kidnappings in the hours leading to Reagan's abduction and murder.
Brian was convicted on one count each of aggravated murder, kidnapping, rape, and weapon charge, along with seven counts of aggravated robbery and two counts of tampering with evidence on March 13, 2018. However, the jury could not decide between life imprisonment or a death sentence, and the judge sentenced him to life in prison without the chance of parole on May 21. The 35-year-old is serving his sentence at the Madison Correctional Institution.
Reagan's family founded the Reagan Tokes Memorial Foundation, which awards scholarships to students, teaches them self-defense, and promotes legislation for reducing crime. Her family also filed a lawsuit against the Ohio Department of Rehabilitation and Correction (ODRC) and NISRE Inc in May 2018. It argues that they were negligent and failed to monitor Brian, leading to their daughter's murder. The Reagan Tokes Act was signed into law in December 2018 to address the systemic failures that led to her murder.
Read More: Linda Strait Murder: Where is Arbie Williams Now?