Actress and model Janessa Brazil was shocked when she learned how her picture was being used in online scams all over the world. Moreover, the matter got even more severe when a certain victim alleged that she had cheated him out of $2 million. BBC's podcast 'Love, Janessa' follows an investigation into these various hoaxes and even helps the listener understand the bigger picture through one-on-one interviews with a few victims and perpetrators. However, if you are intrigued by the real Janessa Brazil's life and want to find out where she is at present, we have you covered.
Who Is Janessa Brazil?
Originally from Rio De Janeiro, Brazil, Janessa came into this world on February 11, 1986. While she spent her early years in Brazil, her parents always pushed her to achieve her dreams, and sources claim that she came over to the United States when she was just 12. Once in the United States, she discovered her passion for modeling and fashion and was determined to turn it into a living. Thankfully, her close ones encouraged her to follow her heart, and she finally managed to carve out a place for herself in the industry. Incidentally, readers should note that she took on the name of Janessa Brazil after embarking on her modeling career and has chosen to keep her real name under wraps.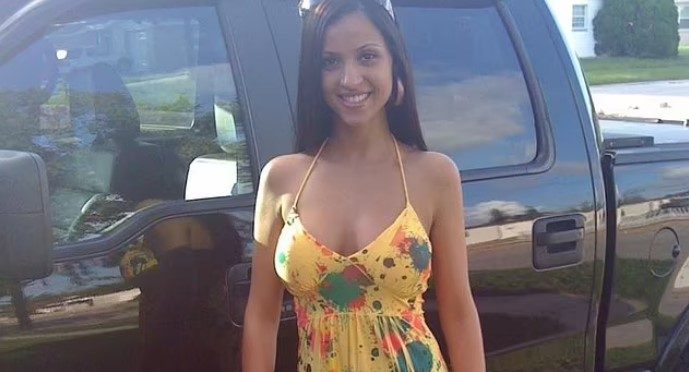 Although Janessa gained quite a bit of success while working as a model in the United States, she was always interested in branching out and eventually made the switch to the adult entertainment industry. She actually received quite a bit of attention from her fans while working in this field and became an extremely popular public personality. Perhaps it was around this time that her photos began going viral, and hundreds of scammers used them as their social media profile pictures, hoping to catfish and dupe unsuspecting people looking for love.
While the real Janessa had no idea about the hoaxes going on under her image, lonely males on social media were being targeted by greedy individuals who would often cite a sudden emergency before asking for money. In fact, the show portrays the stories of several such victims, including Roberto, an eco-farmer from Italy, who believed he was in a long-distance relationship with a woman named Hanna for four years. While Hanna used Janessa's image as her profile picture, Roberto claimed to have sent her more than $250,000 throughout their association before he realized he was being duped of his hard-earned money.
In another instance, journalist Simon de Bruxelles received a message from a fraud bearing Janessa's picture on December 31, 2018. The scammer, who introduced herself as Tammy Anderson, began the conversation with a harmless new year's wish but somehow steered the conversation to a place where she asked Simon for money. Since Simon knew nothing about such hoaxes at that time, he decided to conduct independent research. He even got in touch with the Real Janessa Brazil but was also contacted by another scammer in the process, who sported the same profile picture and tried to run the same scam.
Where Is Janessa Brazil Now?
Interestingly, Janessa Brazil is presently considered the most impersonated woman in the world, and some have even given her the moniker "modern Helen of Troy." However, she has since stated that such negative publicity has made life extremely difficult for her, as people often recognize and blame her for offenses she never committed. She further added that such con artists impersonating her on social media have ended up ruining her public career as well.
That's because Janessa was initially free to post any picture she desired on social media without having to worry about any repercussions. Yet now, after a victim accused her of scamming $2 million from his life savings, a Florida court took note of the issue and banned her from sharing pictures publicly on the internet altogether. Furthermore, the public figure mentioned that it is incredibly hard to get in touch with her over networking platforms since there are numerous fake profiles with her name and pictures claiming to be her. Nevertheless, Janessa still has her name registered with a Florida modeling agency and is currently based out of Tampa. She refuses to give up on her passion and is eager to make the world realize that she is not involved with these scams in any way, shape, or form.
Read More: Where Is Scammer Bobbi Ann Finley Now?