During the era when mobs held sway, their control over various aspects of society was profound, and the families associated with them led opulent lives akin to celebrities. The allure of their extensive networks and lavish lifestyles has always captivated audiences, generating immense interest in the intricacies of their clandestine operations. Netflix's 'How to Become a Mob Boss' delves into this intriguing world, not only exploring the lives of notorious mob bosses but also featuring interviews with individuals who have closely observed and studied them. One such insightful voice is that of Renee Graziano, providing a unique and firsthand glimpse into the world of organized crime. Let us see what her life looks like now.
Renee Graziano's Journey to Healing, Sobriety, and Advocacy
Renee Graziano, born on July 12, 1968, in Staten Island, New York, navigated a challenging childhood as the middle child between two sisters. Her mother played the role of a dedicated stay-at-home mom, while her father, Anthony Graziano, held positions as both a mobster and consigliere in the notorious Bonanno crime family. Renee's early years were marked by adversity as she grappled with high fevers as a baby, requiring multiple spinal taps. The added attention she received during this time contributed to growing resentment among her siblings, compounded by the difficulties of bullying, making her formative years exceptionally tough. The challenges persisted into high school, where Renee faced an abusive relationship that not only inflicted emotional scars but also introduced her to the perilous world of substance abuse, marking the beginning of her struggles with addiction.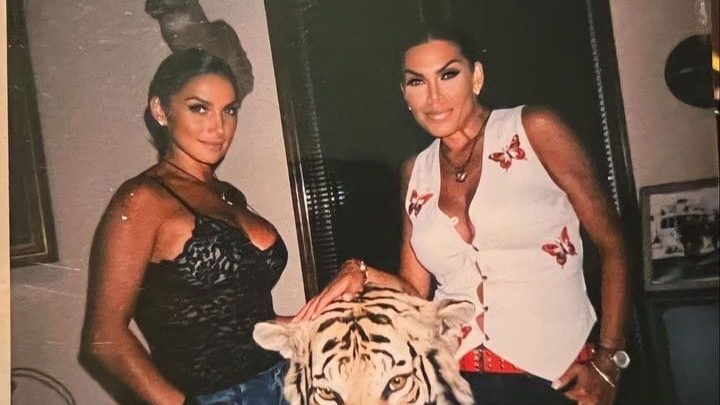 In 1993, she entered into matrimony with Hector Pagan Jr., a union that quickly unfolded into a tumultuous chapter marked by his troubled upbringing within a broken family, severe mental illnesses, and a persistent struggle with addiction. As her battle with addiction intensified, their marriage spiraled into an abusive relationship. Amidst the darkness, a glimmer of light emerged in the form of her son AJ, who became a source of strength and solace during these trying times. Finally, on November 30th, 1998, summoning the courage within, she decided to break free from the abusive marriage, taking her son with her, and embarking on a journey towards a new chapter of independence and healing.
Where is Renee Graziano Now?
Renee found herself grappling with the throes of substance abuse, having experienced a life-threatening overdose at the age of 37. In a move towards recovery, she opted for rehabilitation in 2010. The year 2011 marked a significant turning point in her public life, as she secured a spot on the renowned reality TV series 'Mob Wives,' a platform she remained a part of for all six seasons. The show gave her a chance at power, freedom, and financial independence. Despite the exposure, her battle with addiction persisted, with five additional overdoses occurring between the ages of 40 and 50. The year 2016 saw Renee's participation in the 18th season of 'Celebrity Big Brother,' where she not only reached the final but also secured a commendable third-place finish. Subsequently, in January 2017, Renee Graziano and her partner Joey Gambino took part in the ninth season of 'Marriage Boot Camp,' a testament to her ongoing journey of personal growth and overcoming challenges.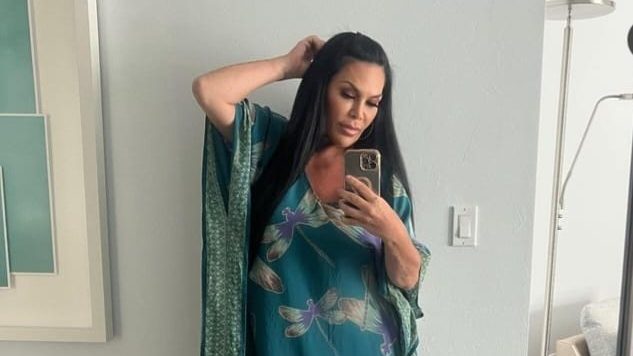 In 2019, her life took a heartbreaking turn with the loss of her beloved father, a significant figure she deeply admired. The following year, in 2020, she made a life-altering decision to embark on a journey to sobriety, successfully maintaining it for 10 1/2 months. Despite this personal triumph, her romantic endeavors took a challenging turn as she entered a relationship with a narcissistic partner, finding herself back in a place she had worked hard to move beyond. However, her challenges persisted into 2022 when a severe car accident nearly claimed her life. Fortunately, she found solace and support through The Red Songbird Foundation, which not only facilitated her physical recovery but also provided a platform for introspection and intensive treatment, allowing her to confront and address the inherent issues she faced.
Renee's journey, marked by resilience and personal growth, reflects the transformative power of overcoming adversity. From the pages of her semi-autobiographical novel, 'Playing With Fire,' to the savory tales shared in 'How to Use a Meat Cleaver: Secrets and Recipes from a Mob Family's Kitchen,' Renee has not only navigated the complexities of her own life but has emerged as a beacon of inspiration. She is also the brand ambassador for Ristorante LUCCA & Piano Lounge. Surrounded by love, including the cherished presence of grandchildren, she has fearlessly embraced her role as an advocate, sharing her story to illuminate the perils of addiction. As an influential presence on Instagram, Renee continues to captivate and uplift, proving that even in the face of hardship, one can find strength, purpose, and the ability to inspire positive change.
Read More Where is Bobby Luisi Now?