While there's no denying the atrocious Gilgo Beach Murders (1996-2011) have baffled the entire nation since its discovery in 2010, there has been a massive development in the case recently. After all, someone was arrested in connection to at least three of these roughly 10-18 homicides following years of investigators just trying to discern whether there was one perpetrator or many. So now, if you simply wish to learn more about this alleged serial killer, Rex Heuermann — with a specific focus on his background as well as current standing — we have got the details for you.
Who is Rex Heuermann?
Although reportedly born in wondrous New York City to Dolores and Theodore Heuermann on February 12, 1964, Rex grew up in the quaint, quiet Long Island suburb of Massapequa Park. He thus graduated from Berner High School in 1981, only to then enroll at the New York Institute of Technology to pursue a Bachelor's degree concerning his passion for architectural technology. That's when he moved on to gain experience in a few noted architecture firms before launching his own in 2000 — RH Consultant is headquartered at Fifth Avenue, and he served as its President.
Coming to Rex's personal life, he'd happily taken Asa Ellerup as his second wife in 1996, just for them to eventually settle down in his childhood home alongside their daughter and his stepson. Though the alleged truth is that the Heuermanns were far from an ordinary family as they maintained their distance from the community despite their roots being embedded within the same. Yet everything turned upside down on July 13, 2023, as the patriarch was arrested outside his office building prior to being indicted on three counts each of first as well as second-degree murder.
Rex has actually been tied to the infamous Gilgo Four — a term coined upon the 2010 recovery of four sex workers' remains laid close together; they'd all gone missing between 2007 and 2010. They were 25-year-old Maureen Brainard-Barnes, 24-year-old Melissa Barthelemy, 22-year-old Megan Waterman, plus 27-year-old Amber Costello — and the alleged Long Island Serial Killer has been formally charged for the homicides of the latter three. He is also the prime suspect in Maureen's demise, yet a lack of concrete evidence is hindering the criminal counts for this to move forward for good.
According to reports, Rex's downfall came from the recovery of his hair inside a burlap used to posthumously wrap one of the victims, along with his wife's hair on or near the three slain women. These pieces of evidence were ostensibly preserved/tested in 2010 itself, yet technological advancements only recently enabled experts to extract DNA profiles that led them to the Heuermanns. That's where a surveillance team proved crucial as they covertly gathered the alleged serial killer's DNA from some leftover crust in a trashed pizza box, resulting in his eventual apprehension on July 13, 2023.
Where is Rex Heuermann Now?
Having appeared in court for his arraignment, Rex has been ordered to remain detained without bail following his not-guilty plea to the charges against him — he vehemently maintains his innocence. However, even though investigations are ongoing and the FBI is still actively raiding not just his but also his relatives' homes as far away as South Carolina, most of the evidence is already against him. That's why his wife Ana has filed for divorce after 27 years of marriage, and his family has made it clear they are utterly "shocked," "embarrassed," and "disgusted" at the "animal" he is accused of being.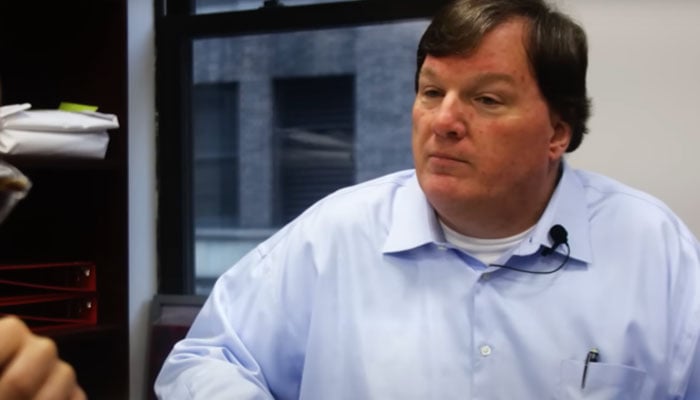 Considering the fact Ana's hair is seemingly part of the evidence, we should clarify she herself is not a suspect since she and her kids were not even in town at the time of the three women's homicide. Nevertheless, it's imperative to note that a victim's lawyer recently claimed a female accomplice is a possibility in the overall Gilgo Beach Murders.
"When I came into the case, it was long ago with [victim] Shannan Gilbert's family, and while we were investigating and still investigating that case, the thought occurred — there's many speculations — the thought that there might have been a female involved in the killings," attorney John Ray said. "[That] was a guess and it still is so. It's nothing more than one speculation amongst many, so that we would examine the possibility of it."
Yet these are mere conjectures as of writing, and they might not even involve Rex because it's quite possible more than just one killer was involved in these homicides. Therefore, today, at the age of 59, the former architect is on suicide watch while detained at the Suffolk County Correctional Facility — he's struggling with his mental health owing to his circumstances. Regardless, Rex is next expected to appear in court on August 1, 2023, following which the legalities will proceed; and he faces life in prison without the possibility of parole if convicted.
Read More: Christopher Ferguson Death: How Did He Die? Was He Killed?