When Rhonda Chantey Blankinship went missing in May 2016, the police were hopeful of her safe return. However, the case turned on its head when Rhonda's deceased body was found inside an abandoned building in May, Texas. Investigation Discovery's 'Signs of a Psychopath: It Wanted to Kill Somebody' chronicles this gruesome murder and follows the investigation that brought the perpetrator to justice. Let's delve into the details surrounding the case and find out more, shall we?
How Did Rhonda Chantey Blankinship Die?
A resident of Brownwood, Texas, Rhonda Chantey Blankinship, was just 25 years old at the time of her murder. People who knew her described her as a lively and kindhearted young woman who loved living a carefree life and having fun with friends. While Rhonda was known for being extremely helpful in the community, her loved ones talked about her amicable nature, which helped her make friends wherever she went. On top of it, Rhonda was closely associated with the local church and had massive aspirations for the future. However, those dreams were dashed to the ground by a hateful and heinous crime.
Rhonda went missing on May 13, 2016, and her concerned family wasted no time in informing the authorities. The police immediately put together search teams with local volunteers and combed through the local areas looking for the missing woman. Detectives even used all available facilities and left no stone unturned, but to no avail, as Rhonda was nowhere to be seen. Eventually, two days later, on May 15, 2016, a group of volunteers came across Rhonda's body in the cellar of an abandoned house in a remote area of May, Texas. Unfortunately, Rhonda was already deceased by the time her body was discovered, and an initial medical examination noticed bruises all over her body. Additionally, detectives found a lawnmower blade beside Rhonda and believed it was used to cause some of her injuries. Later, an autopsy determined that Rhonda was raped before she died from a crushed larynx, while her neck, face, and torso had suffered blunt force injuries.
Who Killed Rhonda Chantey Blankinship?
The initial investigation into Rhonda's murder was complicated as the police did not have any leads to work with. While a thorough search of the crime scene produced a foreign DNA sample, it did not match the ones already in the system. On top of it, there were no apparent witnesses to the crime, and people who knew Linda talked about her friendly nature, claiming that she did not have any enemies who would want to harm her in such a heinous manner. Hence, with no progression on the case, detectives found themselves back on square one.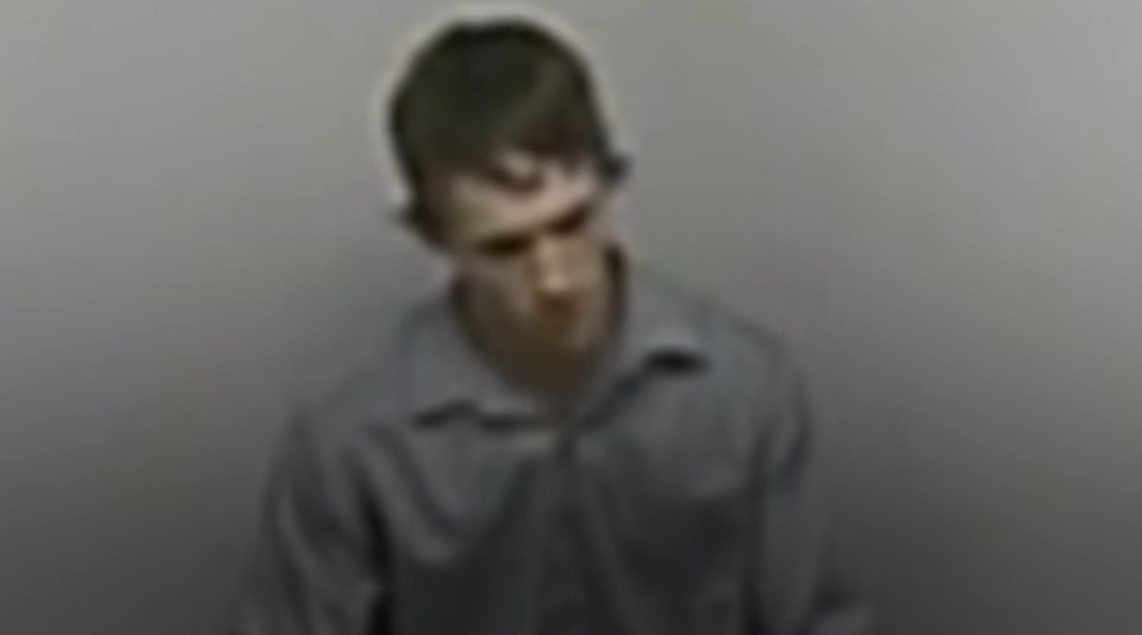 Determined not to let the murderer walk free, law enforcement officers investigating Rhonda's murder got in touch with a Virginia-based company that can create computer-generated sketches from a single DNA sample. The police hoped that the resulting sketch would give them a possible suspect or, at the very least, a lead to investigate. Once the company produced the sketch, detectives shared it around through posters and television before asking the public to come forward with any information they might have. Interestingly, shortly after sharing the sketch with the poster, the police received a phone call from the church Rhonda attended. The pastor at that church claimed that a man named Ryan Riggs had come up to the podium during service before confessing to Rhonda's murder.
Without wasting any time, the police brought Ryan in, who soon confessed that he was driving when he saw Rhonda walking by the side of the road. The sight of her awakened something violent in him, propelling him to kidnap her before raping and beating her to death. The show mentioned that once the police looked into Ryan's background, they learned about his involvement in drug abuse since the age of 15 and how he had previously gotten in trouble with the law. Besides, Ryan was even accused of stealing a gun from a juvenile detention center he was incarcerated at. Hence, while Ryan was judged capable of committing a heinous homicide, the police based their case on his confession and soon arrested him for the murder of Rhonda Chantey Blankinship.
Where Is Ryan Riggs Now?
When arrested, Ryan initially insisted that he was consumed by an all-powerful entity that forced him to commit the crime. He even claimed this entity to be Satan, but doctors eventually ruled that he was in control of his mind while murdering Rhonda. Therefore, once presented in court, Ryan decided to accept a plea deal and pled guilty to capital murder in exchange for the state taking the death penalty off the table. A judge subsequently gave him the maximum possible sentence of life in prison without parole in 2019. Hence, at present, he remains behind bars at the maximum-security Alfred D. Hughes Unit in Gatesville, Texas.
Read More: Danny and Kim Daniels Murders: Is Jerry Scott Heidler Dead or Alive?