'Rhythm+Flow: France' documents the hunt for the next big French hip-hop talent led by talented artists Niska, Shay, and SCH. The judges initially meet aspirants from all corners of France who are excited to represent their region, culture, and lifestyle through rap. Eventually, 30 contestants are taken to Paris, from which the judges choose 15 for the main show. Likewise, father eliminations follow until the last one standing receives a massive 100000 euro cash prize.
While 'Rhythm+Flow: France' season 2 introduced us to several interesting participants, including LPee, Coelho, and YuzBoy, among others, viewers are eager to find out where they ended up after filming wrapped. Well, with the season now behind us, let's jump in and discover where the season 2 cast is at present, shall we?
Where is Ledos Now?
Ledos is a rap duo consisting of Maumau and Tchekly, aka Ronaldo, who hails from the northeastern suburbs of Paris, France. While Maimai and Tchekly met while attending the Lucie Aubrac high school in Pantin, they were initially a part of the Zone Psychatrik collective before establishing Ledos in 2020. In the same year, the duo introduced themselves by appearing on the musical series 'BELEK,' while in 2021, they were crowned the winners of the Buzz Booster Ile de France Springboard.
While on 'Rhythm+Flow: France,' Maumau and Tchekly gained a massive advantage because they always competed as a team. However, this was their biggest downfall, as an incoherent performance led to their elimination in the quarter-final. At present, Maumau and Tchekly reside in Paris and are busy furthering their career as rap artists. Besides, apart from performing at different venues, they also promote their music online, and we wish them the very best for the years to come.
Where is LPee Now?
LPee, aka LPee LTF, is an up-and-coming French rapper from Paris. During the initial auditions, LPee wowed the judges with his consistency, flow, and lyrics, which led to his inclusion in the final fifteen. Since then, LPee never looked back and crushed the competition to enter the semi-finals. Besides, he even performed with established rapper Soso Maness during his semi-final performance, even though the judges considered it was lacking and eliminated him from the competition.
However, LPee refused to give up hope and has since made his mark on the music industry. Although Soso Maness mentioned that he would love to sign him, it seems like the young French rapper is currently signed to the record label 386LAB and is managed by Paris' Carte Blanche agency. Moreover, LPee's new single received immensely positive reviews, and we wish him the best for the future.
Where is Dau Now?
Interestingly, Dau was an underdog from the beginning, although the judges were impressed by his technicality and lyrics. Yet, he showed an incredible ability to adapt to different styles, which made him rise above the rest of the competition. Hence, viewers were surprised when Dau began dominating his opponent, especially in the battle round. Subsequently, his performances in the quarters and semis were massively appreciated, and Dau could sail into the finals.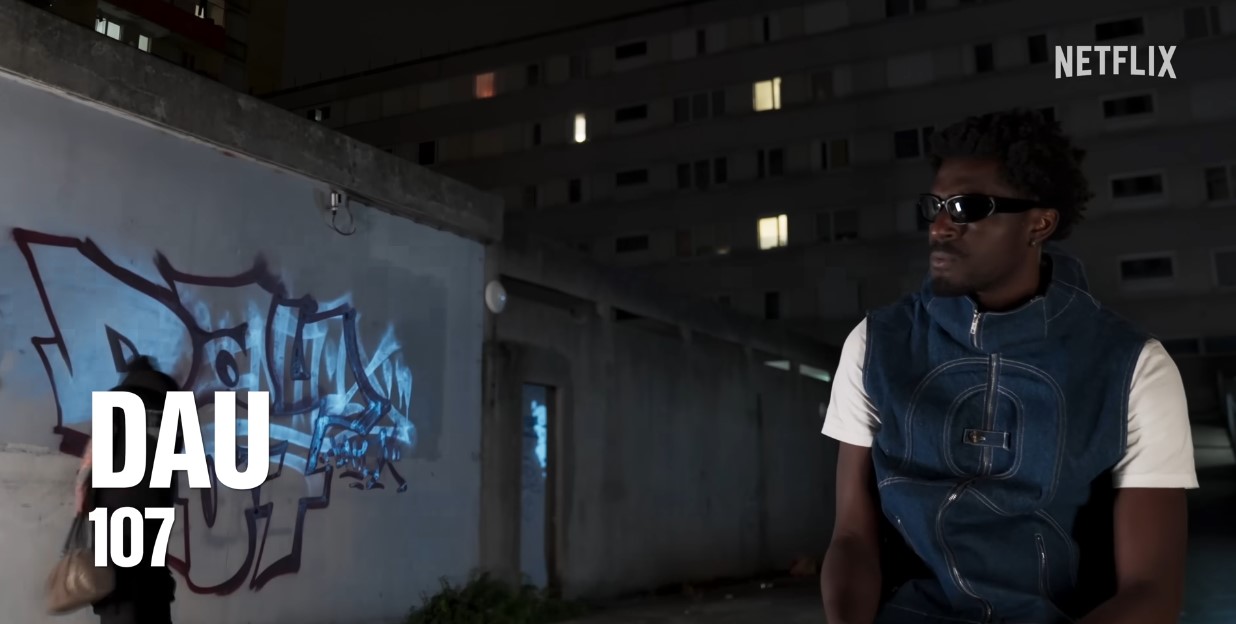 Even though Dau performed to the best of his abilities in the finals, the judges claimed it had fallen short of their expectations. Hence, he had to exit the competition in third place. We are sorry to report that Dau embraced privacy once filming ended and keeps his personal life under wraps. Yet, it is evident that he is still working on his music career, as the show gave him a massive platform and catapulted him into the limelight.
Where is Coelho Now?
Coelho, aka Hugo Papin, is a French rapper from Nantes. While sources claim Coelho chose his stage name after reading 'The Alchemist' by Paulo Coelho, the rapper rose to prominence after releasing his first EP, Philadelphia, in May 2017. While on the show, Coelho left a positive impression on the judges with his flow and lyrics. However, it was apparent that Coelho sometimes struggled to control the crowd, and even the judges insisted that he had to be more in sync with the audience. Unfortunately, this flaw proved critical as even though he delivered an incredible performance in the finals, Coelho had to leave the show in second place.
At present, Coelho is still based out of Nantes and is trying to build his music career. The show did give him some much-needed exposure, and apart from being signed to Mezoued Records, Coelho also created and hosts his radio show, MAYR Society. Readers would also be glad to know that Merkus357 manages the up-and-coming rapper, and we hope he finds success in all his future endeavors.
Where is YuzBoy Now?
YuzBoy, known by his actual name, Youssouf Keita, or his stage persona, Vieux Père, is a French rapper who rose to prominence through his appearance on 'Rhythm+Flow: France' season 2. Although YuzBoy was trying to break into the scene for a long time, he later mentioned that the show gave him the platform and exposure needed to take his career to the next level. Even though YuzBoy was technically sound and had incredible lyrics, he subscribed to New School hip hop, which is pretty far from mainstream rap. Still, his skill and technique took the judges by surprise, and YuzBoy was able to make his way into the semis. During the semis, the rapper used autotune, which was frowned upon.
However, YuzBoy bettered his performance in the final and ended up being crowned the winner. He prefers to lead a private life, although he is based out of France and is busy enhancing his music career. Moreover, apart from having over 75 thousand followers on Instagram, YuzBoy also has a pretty popular YouTube Channel, while his tracks have over 160,000 monthly listeners on Spotify. It is genuinely heartwarming to witness YuzBoy's success; we are sure he will reach greater heights.
Read More: Where Is Rhythm + Flow France Filmed?