Richard Allen Davis is an American convicted murderer who was found guilty in the October 1993 abduction and murder of a 12-year-old from her maternal home in Petaluma, California. ABC's '20/20: Taken in the Night' chronicles how Richard was arrested despite an initial blunder on the authorities' part, which might have cost the minor victim her life. The episode features interviews with the victim's family, friends, and law enforcement officials to provide a clear view of the events.
Who Is Richard Allen Davis?
Richard Allen Davis was born to Robert Davis and Evelyn Smith in San Francisco, California, on June 2, 1954. The third of five children, he has two older brothers named Donald and Ronald and two younger sisters named Darlene Schwarm and Patricia (deceased when he was 14). Growing up in a challenging environment, Richard faced numerous hardships. His parents grappled with alcoholism, and his mother subjected him and his siblings to severe punishments, including burning their hands on a hot stove as a consequence of various misdeeds.
Witnessing frequent violent disputes between his parents, who separated when he was nine, Evelyn took him and his siblings to live with their maternal grandmother. When his parents divorced at age 11, the children had to choose their custodial parent; Richard and his sisters opted for Robert despite his frequent inability to provide proper care. Their father struggled with mental instability, hallucinations, and violent tendencies, which created a challenging home environment. Richard's resentment extended to his father's two remarriages.
During his early teenage, Richard became entangled in a life of crime. He was only 12 and on probation due to burglary and forgery charges and repeated the offense at 15. He dropped out of high school in his sophomore year. Reports cited he confided in a psychiatrist that theft released his inner "tensions." At 17, facing a court appearance for motorcycle theft, he was presented with two options: the California Youth Authority or the United States Army. He opted for the latter, receiving a general discharge after 13 months of service.
On October 12, 1973, Richard attended a party at the residence of 18-year-old Marlene Voris, who was later discovered dead from a gunshot wound, accompanied by seven suicide notes. While the authorities hypothesized she died by suicide, the victim's friends steadfastly believed Richard was behind the murder. Shortly after Marlene's tragic demise, he was apprehended while attempting to pawn stolen property. Subsequently, he admitted to a series of burglaries in La Honda and spent six months in county jail.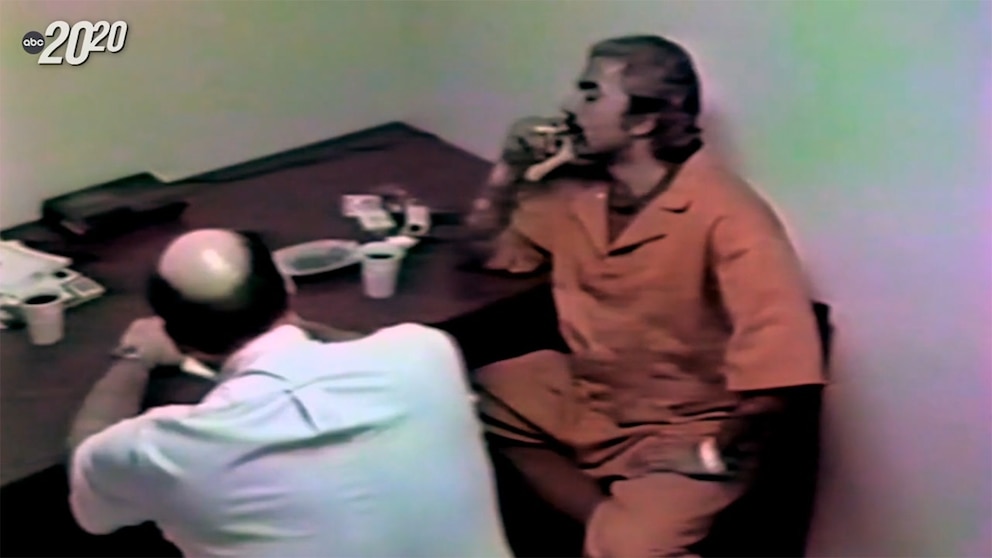 However, five weeks after his release, on May 13, 1974, Richard was arrested again for burglary and sentenced to 6 months to 15 years, though he was paroled after serving just a year of his sentence. According to court records, he had been diagnosed with avoidant personality disorder, antisocial personality disorder, and schizoid personality disorder. Over the third weekend of August 1993, Richard visited his sister and brother-in-law, Darlene and Richard Schwarm, residing on the Coyote Valley Indian Reservation in Ukiah.
His bus halted at a Petaluma depot, near Walnut Park and Wickersham Park, known for attracting transients and drug users. During this visit, he purchased his brother-in-law's 1979 Ford Pinto hatchback. Following this acquisition, he abruptly quit his job, with his newfound vehicle facilitating multiple trips to Ukiah regularly from September through November 1993. He mentioned to an employer that he was visiting family in Petaluma. On October 1, 1993, Polly Klaas, 12, hosted two friends for a sleepover.
Richard Allen Davis Remains on a Death Row
At approximately 10:30 pm, Polly exited her bedroom to retrieve sleeping bags, only to confront a menacing intruder brandishing a knife. Richard bounded the girls and instructed Polly's friends to count to 1,000 before abducting her. In the following two months, a massive search effort was launched, involving over 4,000 individuals, including law enforcement and volunteers. High-profile television programs such as 20/20 and America's Most Wanted brought national attention to the kidnapping.
Simultaneously, Richard was a wanted fugitive, with the California Highway Patrol issuing an all-points bulletin for a parole violation related to a previous offense. Any law enforcement officer encountering him was instructed to apprehend him on these charges. Notably, the bulletin was broadcast on the CHP channel, accessible solely to CHP radios. Subsequently, law enforcement practices were modified following this case to ensure such bulletins were broadcast on all police channels.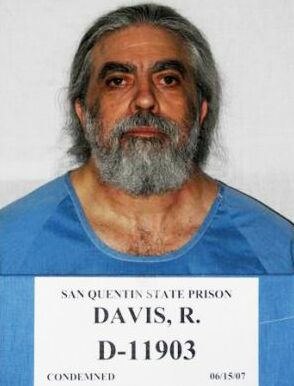 During the intensive search, local police officers encountered Richard in a rural area nearby, where his Ford Pinto had become mired in the mud. Unaware of the APB regarding his parole violation, the local authorities released him without contacting their dispatcher to verify his driver's license, which would have resulted in his arrest. It is believed that Richard promptly proceeded to an isolated location, where he perpetrated Polly's murder and concealed her in a shallow grave.
On November 30, police apprehended Richard for the parole violation during a routine patrol, with the arresting officer recognizing him from police sketches linked to the Polly case. As Richard's palm print had been discovered in Polly's bedroom, he was subsequently charged with the crime. Four days later, he led the police to her remains near Cloverdale. He confessed to strangling her from behind using a piece of cloth. Although the badly decayed body over months precluded scientific verification, his statement aligned with the available evidence.
A jury found Richard guilty of first-degree murder, burglary of her home, robbery, kidnapping, and an attempted lewd act against her in 1996. As to the murder, the jury found true special circumstance allegations of burglary, robbery, kidnapping, and attempted lewd act upon a minor. The jury also found he used a deadly and dangerous weapon during the commission of these crimes, that he inflicted severe bodily injury on the victim, and that he knew or reasonably should have known that his victim was 14 years old or younger.
According to reports, he showed no remorse and even made an obscene gesture at courtroom cameras moments after being convicted of murder. Richard was sentenced to death in late September 1996 and again disrupted the courtroom moments before his sentencing by alleging Polly's father used to molest his minor daughter. In July 2006, he was discovered unconscious in his prison cell due to an opiate overdose but survived. The California Supreme Court affirmed his death sentence on June 1, 2009. Therefore, today, the 69-year-old remains on California's death row in the Adjustment Center at San Quentin State Prison.
Read More: Marc Klaas and Eve Nichol: Where Are Polly's Parents Now?