Authorities in Natchez, Mississippi, faced a terrifying threat on October 1, 2017, as they were swamped with 911 calls about shooting incidents in different parts of the city. While the cops soon discovered that a group of gang members was going around on a Chevrolet truck shooting incessantly, the situation turned even more deadly when Richard Frazier was found dead inside his car. Investigation Discovery's 'Real Time Crime: Under Siege / Where's Chynna?' draws a vivid picture of the horrific incident and follows the investigation that brought the perpetrators to justice. Let's delve into the details surrounding the crime and find out more, shall we?
How Did Richard Frazier Die?
34-year-old Richard Frazier had lived in Natchez, Mississippi, all his life and shared an intimate bond with his loved ones. People who knew him described him as a generous and kindhearted individual who was always ready to help others in need. While Richard never involved himself in gangs or any other criminal activities, the show mentioned that he was a loving father of two and always prioritized his children over everything else. Besides, Richard was also well respected in the community and is terribly missed to this very day.
On the night of October 1, 2017, the Natchez police department was swamped with calls about shooting incidents in different parts of the city. Earlier that same evening, there was a shooting incident in front of a local Zippy's store where some unidentified people had fired at a white Chevrolet truck that was being driven by a group of black males. Since keeping up with numerous reports was near impossible for the police, they depended on the CCTV camera located around the city and soon noticed that the same group of males was riding on the back of the Chevrolet truck shooting incessantly at anything and everything. Several innocent bystanders were injured due to the incident, and eventually, a caller mentioned that the men had attacked a white car in West Stiers Lane.
Once first responders reached the spot, they found a car riddled with bullet holes and a human body slumped inside. The deceased was soon identified as Richard Frazier, and there were blood splatters all over the dashboard, steering wheel, and seats. Although a quick search of the crime scene did not provide a lot of leads, the initial medical examination indicated bullet wounds, and an autopsy determined that Richard was shot to death.
Who Killed Richard Frazier?
The initial investigation into Richard Frazier's murder was extremely challenging as the police had no leads or witnesses to work with. Moreover, they believed that the violence going on in the city was gang-related, and since Richard stayed away from such matters, there was no reason for him to be targeted. Even his acquaintances appeared shocked by the murder and claimed he did not have a lot of enemies because of his amicable nature. Nevertheless, since someone had seen the white Chevrolet truck leave the area shortly before Richard's body was discovered, authorities believed that the unidentified males were responsible for the crime. Hence, they resorted to sifting through hours of CCTV footage until they found a clip where the truck was chasing a Bentley. While the owner of the Bently appeared to be an innocent bystander and could not identify either of the perpetrators, detectives were able to clear part of the video, which helped them identify the truck.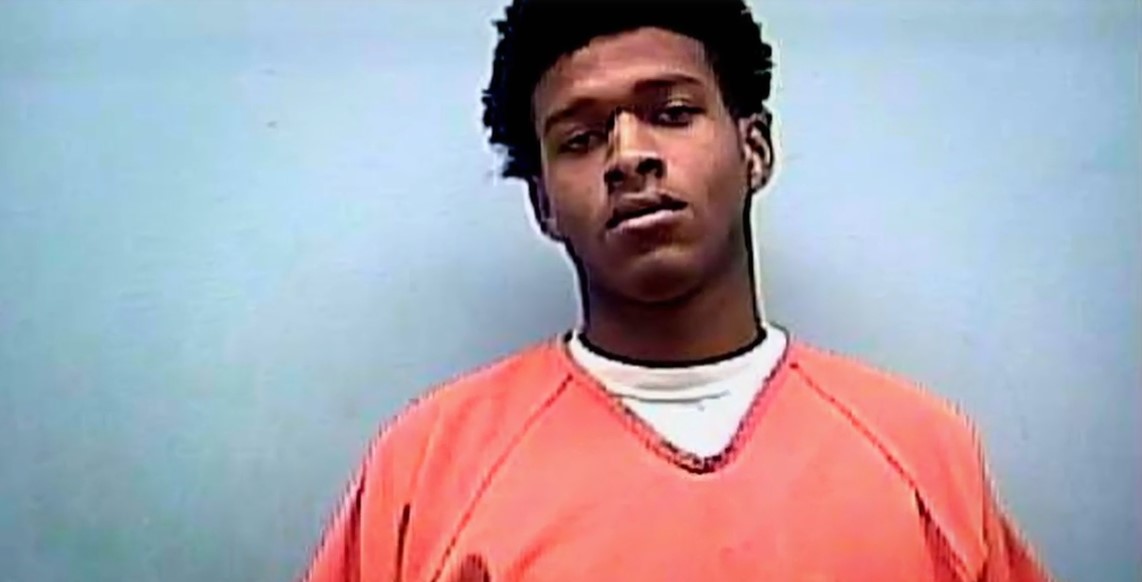 The truck led them straight to a man named Cleophus Robinson Jr., who initially refused to take responsibility and claimed he was away at the time of the crime. However, once faced with the CCTV image, which showed him riding in the passenger's seat, he insisted on his innocence and mentioned that he wasn't involved in the shooting but had only accompanied the men as they drove around. Besides, Cleophus even helped implicate the others present at the time of Richard's murder, and the police arrested several suspects, including Stacy Woods, Datarrius Matthews, Kiandas Washington, Harry Smith Jr., and Dimitrius Thomas. When interviewed, most of the suspects indicated that Harry was the one who pulled the trigger, and the police decided they had enough evidence to charge him with second-degree murder.
Where Is Harry Smith Jr. Now?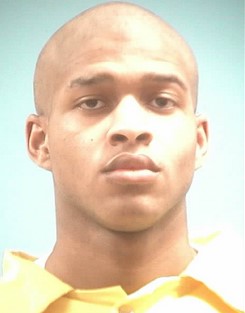 When produced in court, Harry Smith Jr. accepted a plea deal and pled guilty to second-degree murder, which netted him a 40-year prison sentence in 2018. In the same year, Cleophus Robinson Jr., Stacy Woods, Datarrius Matthews, and Kiandas Washington were convicted of aggravated assaulted and sentenced to 20 years in prison. On the other hand, Dimitrius Thomas was also convicted of aggravated assault but faced a lesser sentence of 15 years. Nevertheless, at the time of writing, Harry Smith Jr. is still ineligible for parole, and he remains behind bars at the Marshall County Correctional Facility in Holly Springs, Mississippi, and will be tentatively released in 2057.
Read More: Travis Perkins Murder: Where Is Bob Sam Castleman Now?