Rick Chance was caught by surprise in a hotel room in August 2002 when what was supposed to be a business arrangement with a lady and her friend turned into a meeting with death for him. He was found brutally murdered, a day later, in Tempe, Arizona. Investigation Discovery's 'See No Evil: One Chance, One Look' walks us through the entrepreneur's murder and the investigation that ensued, wherein detectives had to refer to a surveillance video to identify the guilty party. Let's explore the case in detail and find out what happened to the perpetrators, shall we?
How Did Rick Chance Die?
Born in Phoenix, Arizona, on August 1, 1958, Charles Richard AKA Rick was the son of Charles Earl Chance and Clara Eloise Hadley Chance. He grew up in the Maricopa and Casa Grande area along with his siblings — three sisters, Carol Daugherty, Cynthia Wiles, and Susan Rubel, and brother, James M. Chance. After graduating from Maricopa High School, Rick completed his higher education at Central Arizona College and Grand Canyon University. On January 17, 1979, he married a woman named Norie Ann Rose in Las Vegas, Nevada.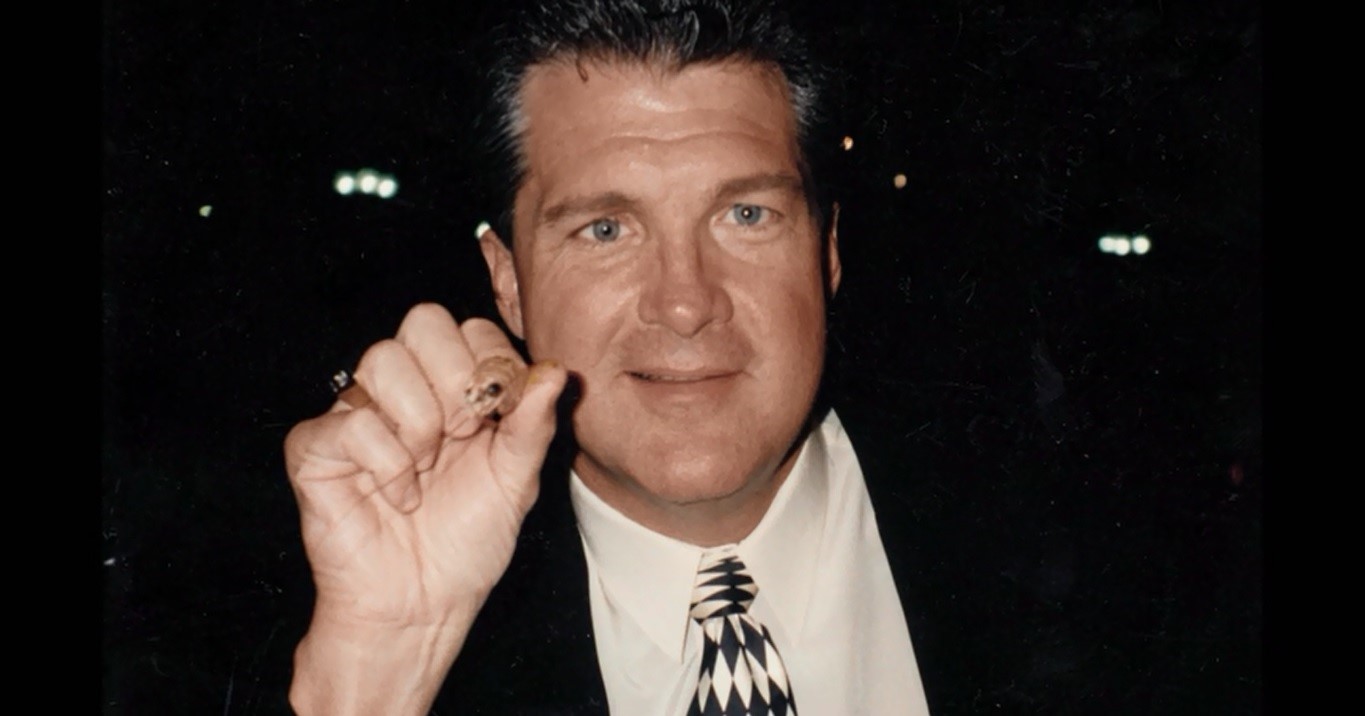 Together, Rick and Norie welcomed a boy, Charles R. Chance II, and a girl, Stephanie E. Chance, into the world. However, things didn't work out between them, and they divorced later. Later, Rick became the owner of a successful automobile glass company, Empire Glass, and gained popularity as he also starred in various ad campaigns for the same. Thanks to the success of Empire Glass, he soon became a millionaire. On top of it, he was also very creative. Rick put his imagination to good use by creating jewelry designs and started dealing with flashy jewelry on the side.
Years later, Scott decided to give marriage another shot by tying the knot with the former Mrs. Arizona and Mrs. America, Jill Scott, live on 'Good Morning America' on Valentine's Day in 1996. They took the step only after about six weeks of seeing each other. However, the marriage ran its course after a couple of years as their divorce became final in 1999, as per reports. In spite of all the fame and success, Rick was known to be a religious and trusting person, as described by his acquaintances and loved ones.
Little did he know that all these good qualities would play some role in his tragic and untimely death. In a conversation with KTVK-TV Phoenix in 2002, Jill claimed that Rick only saw the good in people and maintained his trust in them. Back in 1993, he was reportedly drugged by a woman who robbed him of jewelry worth over $70,000 and a Mercedes. Unfortunately, he was proven wrong on August 9, 2002, when a housekeeper of the Best Western Inn in Tempe found the 44-year-old shot to death in the room. The authorities immediately launched an investigation.
Who Killed Rick Chance?
Upon reaching the crime scene, the investigators held interviews and followed the trail of clues at their disposal, all of which led them to a surveillance video footage of the Best Western Inn. In the video, Rick was seen checking into the hotel with an Asian woman and a briefcase reportedly filled with jewelry worth more than $1 million on the night of August 8, 2002. Following this revelation, the Tempe police released the surveillance photo of the Asian woman to the media in hopes of receiving tips and advancing their investigation.
After getting hundreds of tips, the police connected the dots and identified the woman in the footage to be Brandi Lynn Hungerford, an Asian stripper who worked for an escort company. Meanwhile, several tips also pointed some fingers at her ex-boyfriend, Robert Donald Lemke II. Wasting no time, the investigators jumped on these clues and conducted thorough searches of Brandi and Robert's house, where they reportedly found an expensive Rolex watch and other small tags unique to Rick's jewelry.
Coincidentally, on August 14, Lemke was arrested in Tacoma on unrelated charges, after which Tempe police notified Tacoma police that Brandi might be there as well. They were right, as she was found residing in Lemke's mother's house in Tacoma and arrested. When the authorities interviewed her, she reportedly opened up like the pages of a book as she told them about the elaborate plan to rob Rick but claimed that she wasn't aware of his death until after she reached Tacoma.
Rick and Brandi got in touch with each other on a matchmaking site, as confirmed by several acquaintances of the former. She reportedly confessed to the police that upon Lemke's insistence, she set up a business meeting with Rick, which took nearly six weeks, saying that one of her male friends was interested in purchasing his jewelry. Once she had lured Rick into the hotel room on the night of August 8, she let Lemke know that he can go forward with the plan. Lemke entered the room, donning a face mask and holding a gun pointed at Rick.
After landing a gunshot on Rick, Lemke left the room with the millionaire's jewelry suitcase, which reportedly included necklaces, diamond rings, and earrings, all worth thousands of dollars. However, Brandi was allegedly not in the room at the time of the shooting. Following the confessional claims, she was indicted on charges of charged with murder, robbery, and conspiracy to commit robbery.
Where Are Robert Lemke and Brandi Hungerford Now?
Brandi Hungerford managed to make a deal with the authorities in exchange for testifying against Robert Lemke, who they suspected to be the gunman responsible for the bullet in Rick's throat. In 2005, Lemke's partner and former lover, Brandi, testified in his trial in the court of law. Although he was found guilty of robbery and conspiracy to commit theft, the jurors were unsure about the murder charge and declared a mistrial. Lemke was reportedly sentenced to 27 years for stealing Rick's watch along with a previous theft.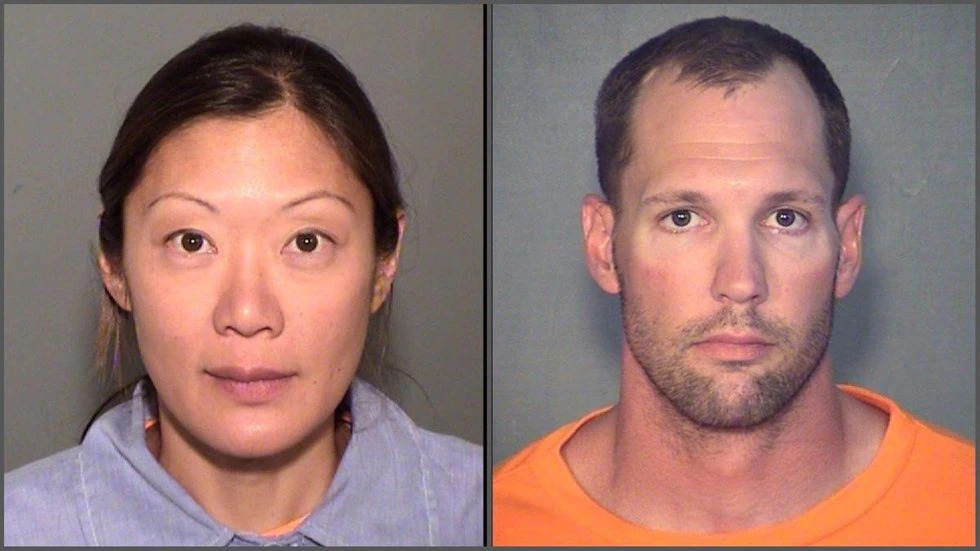 However, in 2007, Lemke changed his plea to guilty and confessed to killing Rick amidst the theft in the hotel room. As a result, he was sentenced to life in prison, with the possibility of parole in 2032. He was to serve this sentence concurrently with the 52-year sentence he was found guilty of for the theft counts. He is currently serving his sentence in Arizona State Prison Complex Lewis – Buckley Unit in Arizona's Buckeye.
As far as Brandi Hungerford is concerned, after testifying against Lemke and pleading guilty to second-degree murder, armed robbery, and conspiracy in the case of Rick Chance's death, she was given a 14-year sentence in prison in September 2007. She was reportedly released from prison in August 2016. Since her purported release, it appears that Brandi has seemingly embraced a life of privacy and has kept the details of her personal and professional life under wraps.
Read More: Ronald Hunter Murder: Where Are Lisa Hunter and Travis Kinton Now?