While it is always interesting to witness the challenges that come with cross-border relationships, '90 Day Fiance: The Other Way' spins the '90 Day Fiance' premise on its head. Season 4 of '90 Day Fiance: The Other Way' featured US native Jen Boecher and her Indian fiancee, Rishi Singh, as one of the pairs who do not hesitate to put in the extra effort needed for a better future. With an equal dose of drama and romance, Jen and Rishi's relationship had an interesting beginning, and with them being new on reality TV, fans are eager to know about them. Well, let's find out, shall we?
Jen and Rishi: Where Are They From?
A native of the United States, Jen was 46 at the time of filming. She describes herself as a nomad and hates the idea of settling down and growing roots from a young age. Instead, she expressed her love for traveling and claimed she had resided in about five or six major cities since birth. However, during season 4 of '90 Day Fiance: The Other Way,' Jen was living on her parents' farm in Stilwell, Oklahoma, and had adapted pretty well to the hectic life. She appeared to be an expert in handling most animals and helped around wherever required.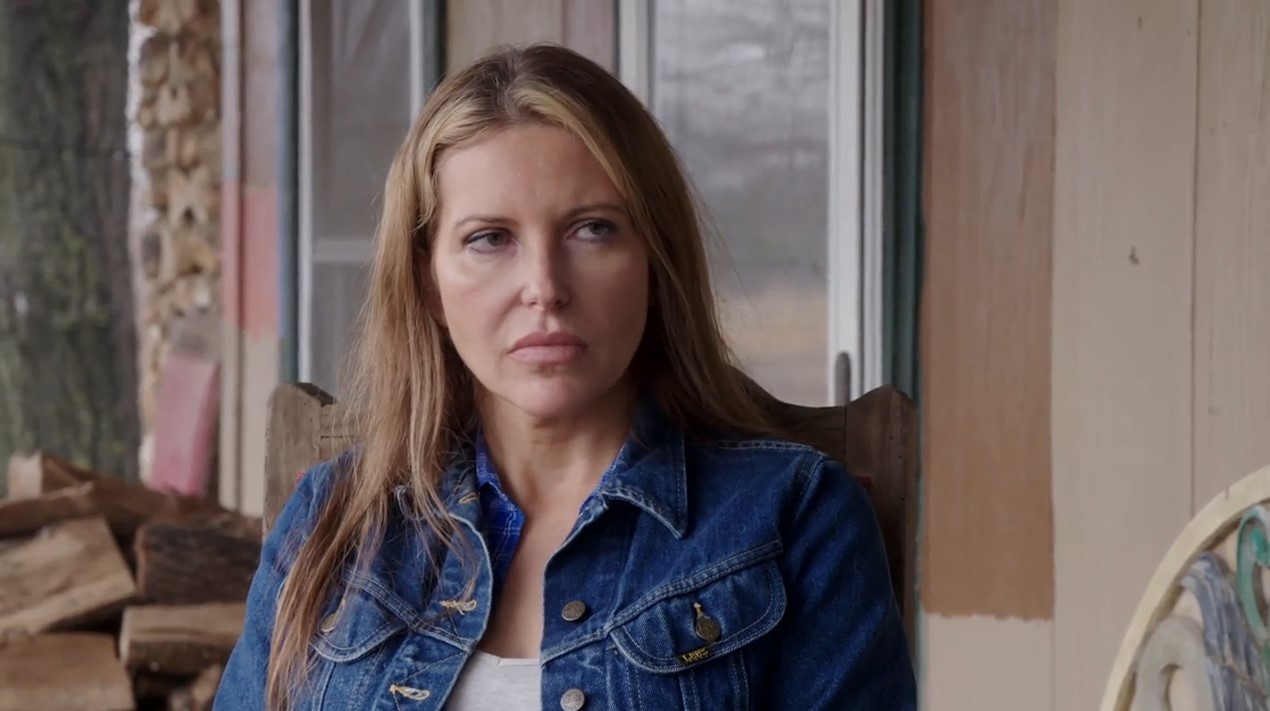 Apart from her life on the farm, Jen works as a content creator but maintains a minimal presence on social media. On the other hand, Rishi, 32, hails from the city of Jaipur in India, where he earns a living as a model and social media influencer. While Rishi's modeling career appears to be highly successful, he even works as a certified physical trainer and nutritionist. Besides, Rishi holds a law degree and is currently employed as a secretary in a private sector company. Furthermore, much like Jen, Rishi has a soft corner for traveling, and the couple connected well over their common interests.
Jen and Rishi: How Did They Meet?
Since Jen loved traveling from quite a young age, she has gone on trips around the world, with India being one of her favorite places to visit. During one such solo trip in India, Jen was passing by her hotel's lobby when she noticed Rishi, who had arrived for a modeling gig. Surprisingly, Jen was not at all interested in Rishi when she spotted him for the first time. Although the two made polite conversation, Jen believed that someone like Rishi wasn't meant for her.
However, Rishi convinced her to hang out with him later that week. Once Jen got to know the real Rishi, she fell for him. You would be amazed to know that theirs was a whirlwind romance, as Rishi proposed after a single month of dating, and Jen was over the moon to accept. Besides, although Jen had to return to the United States soon after due to her visa restrictions, she quickly made up her mind to travel to India with the intention of marrying her beloved.
Jen and Rishi: Future Prospects
Despite the significant age difference, Jen and Rishi appeared to be an ideal couple and were very understanding of each other. While the love they shared was undeniable, Jen could not stop gushing about Rishi's charming personality, and he, too, seemed quite genuine about his feelings. Moreover, even though Jen had faced her fair share of heartbreaks in the past, she felt confident about opening her heart to Rishi and was ready to settle down with him in India.
However, there were indications of trouble, as Jen soon learned that Rishi had not informed his parents about their relationship. On top of it, she also realized that Rishi's parents were already looking for a bride and would likely push him into an arranged marriage. Naturally, this created a rift between the two, and at one point, it seemed like their relationship would not last. Yet, considering the trust and understanding they have shared since the beginning of their journey, we believe the couple will witness happy times in the future if they manage to take care of their communication issues.
Read More: Gabriel and Isabelle From 90 Day Fiance: Everything We Know