In the driveway of a peaceful neighborhood in Brandywine, Maryland, a deadly shootout had the neighborhood on edge. Investigation Discovery's 'Fear Thy Neighbor: Hysteria Lane' looks at the story behind Robert Mitchell Sr.'s murder and how simmering conflicts between him and his neighbor led to a fatal conclusion. Fortunately, the culprit was quickly arrested, and the claim of self-defense was subsequently disproven. So, if you're wondering what happened on that driveway in May 2010, we've got you covered.
How Did Robert Mitchell Sr. Die?
Robert moved into the neighborhood on Charm Court in Brandywine back in the late 2000s. He lived there with his wife and three kids — a daughter and twin boys. Robert was an Army veteran who lived on disability payments after an injury. He was very close to his children, and for him, it was a dream come true moving into that neighborhood. While things started well for the family, it quickly went downhill from there on, ending in gunshots ringing out in the neighborhood.
On May 2, 2010, Robert was shot dead in his car while he was in the driver's seat. He suffered two gunshot wounds — one to the temple and another to his leg. An autopsy confirmed that they were close-range shots. In a violent episode, Robert Jr., one of Robert's sons, was also shot in the right hip but managed to survive. A close friend of the family, Lekeysha Garner, was able to call 911 and report the unfortunate incident. The police arrived at the crime scene and arrested the person responsible. The question wasn't who shot Robert and his son but whether it was justified from a legal standpoint.
Who Killed Robert Mitchell Sr.?
Ronald Ragland and his family lived across the house from the Mitchells. The Raglands had been living there since 1996, and on the show, it was stated that Ronald worked as a driver for a trucking company. Ronald got along with the Mitchells quite well, but the relationship soured as soon as certain issues started cropping up. According to Robert Jr., Ronald would complain the kids playing on the street or running close to his home.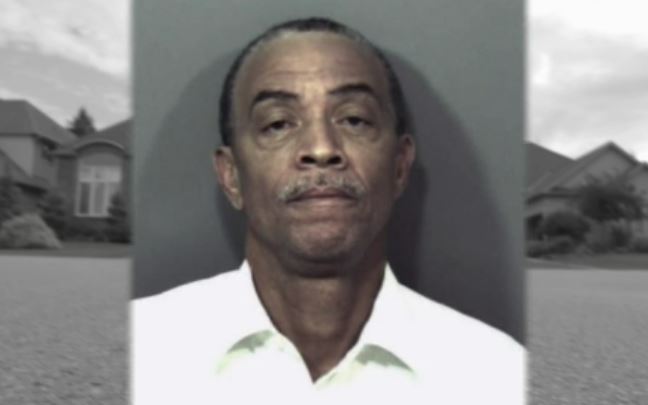 On the show, it was stated that Ronald once held Robert Jr. by his collar after an incident. Robert Sr. had to intervene, and that led to an altercation. Over time, the conflict kept escalating between the two. A resident in the area stated that Ronald had run-ins with other neighbors as well. There was a point where Ronald's home was vandalized, and he believed that it was the Mitchell kids who were responsible for it, leading to him installing security cameras outside his home.
About a month or so before the incident, Robert Jr. was arrested for marijuana, but on the show, it was stated that he was released soon after, and the charges were dropped. Robert Jr. believed that Ronald called the police to report him but stated that he never went up and confronted him. According to his testimony later, Robert Jr. and his father were with Lekeysha when they decided to go to a local store on May 2, 2010. Ronald was in his driveway at that point and picked an argument with Robert Jr., inciting a fight.
But when Robert Jr., then 18 years old, went up to Ronald, the latter pulled out a gun and started shooting at him. Robert Jr. tried to scramble away but was shot in the hip and was down. At this point, Ronald went up to the car in which Robert Sr. was seated and shot him twice at close range. Then, he went back to Robert Jr., who was down on the ground, and attempted to shoot him again but ran out of bullets. As he went back to his place to reload, Lekeysha was able to help Robert Jr. to safety. She later testified that she saw Ronald toss something into Robert Sr.'s car. The police then arrived, and Ronald surrendered.
Where is Ronald Ragland Now?
Ronald claimed self-defense and said that Robert Sr. had a gun with him inside the car. But investigators confirmed that the gun found in Robert Sr.'s car was missing many parts and was inoperable. They believed that it was Ronald who placed it in Robert Sr.'s lap. The inside of a black glove found at the crime scene was swabbed for DNA, and Ronald was considered a possible contributor.
In March 2013, 56-year-old Ronald was found guilty of second-degree murder, attempted second-degree murder, first-degree assault, and two counts of use of a handgun in the commission of a felony. He received a 40-year sentence. As per prison records, he remains incarcerated at Maryland Correctional Institution – Jessup, Maryland.
Read More: How Did Alberto Martino Die?