Peacock's 'Meet, Marry, Murder: Spencer' tells the harrowing tale of the vicious murder of Frank Spencer, a 46-year-old local entrepreneur, that occurred outside his Millville, Pennsylvania, home in early July 2012. Rocco Franklin, his former father-in-law, was found guilty of murder and related charges but continues to assert his innocence to this day. He also claims his daughter, who had also been convicted, was innocent of all charges, though she blames him for the crime. If you're curious to learn more, here's what we know.
Who Is Rocco Franklin?
Anthony "Rocco" Franklin, 78, of Harrisburg, was convicted of killing successful local businessman Frank T. Spencer, 46, of Millville, in an execution-style slaying in July 2012. He was found dead inside his residence on July 3, being shot once in the torso with a .30-caliber rifle and in the head and neck from close range with a .357 Magnum handgun. Rocco's daughter, Maria Sanutti-Spencer, had eloped with Frank in 1997 and had two children. However, the two had been embroiled in a bitter divorce since 2003 till early 2012.
Both Rocco and Maria, of Selinsgrove, were convicted of Frank's murder after the father-daughter duo had terrorized him for years leading up to the slaying. According to police sources, Rocco had a reputation for having ties to the mob. In 2010 summer, he was released from prison after serving five years on unrelated fraud charges. Frank's friend, Joe Yodock, recounted, "Frank started changing his habits … when her father was out of jail … because he was very concerned about something happening to him."
In the following years, the father-daughter duo was accused of burning down Frank's mother and his girlfriend's houses. After the murder, the FBI determined that the bloody footprint found at Frank's front door matched Rocco's frequent choice of footwear— Dr. Scholl's Escape sneaker size 11. A turning point occurred when Frank's dog, Mutley, unexpectedly appeared at a wedding venue in Dauphin on July 1, 2012. The authorities discovered Rocco resided in Harrisburg, Pennsylvania, and the wedding venue was en route to his home.
Furthermore, Rocco's cell phone records indicated he had traveled that route on July 1. It was suspected that Maria might have requested Rocco to care for Mutley, leading to the dog's accidental escape. Two months post-murder, authorities attempted to interview Maria and Rocco, with the latter surprisingly agreeing. He admitted to disliking Frank but asserted he had been at Frank's home the day before the murder, possibly as an attempt to establish an alibi in case his DNA was discovered at the crime scene.
Where Is Rocco Franklin Now?
The erstwhile senior deputy attorney general believed he had amassed sufficient evidence to file charges against Maria and Rocci in 2013. Subsequently, she faced arrest in July 2014 and a litany of charges, including murder, two counts of arson, burglary, 12 counts of perjury, conspiracy, and making terror threats. However, Rocco fled to Argentina, where he was arrested in September 2014. However, he fought extradition but was convicted of first-degree murder, criminal conspiracy, burglary, two counts of arson, and terroristic threats in 2018 autumn.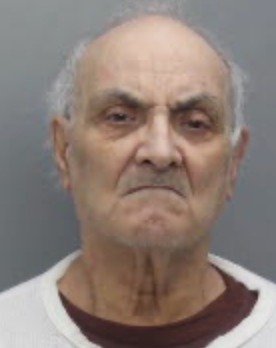 He was sentenced to life without parole plus 45 years. However, his daughter, Maria, shifted the entire blame to her dad and stated, "I got a life sentence for the misfortune of having a dad who is a sociopath and career criminal who got mad at my ex-husband and killed him." But Rocco maintained his innocence and said, "I have no beef with Frank Spencer. If I had a beef with Frank Spencer, I'd have broken his face a long time ago." He also claimed he did not hold any grudge against Maria for trying to blame it all on him.
Rocco also alleged, "They've got no proof. What proof do they have? Show me one piece of evidence. One fingerprint! One eyewitness! One anything! Like I'm that dumb that I'm gonna steal from a guy I'm supposed to whack? Take his dog, and leave it 10 miles from my house? … Come on!" He sought a new trial citing ineffective counsel in January 2022. In recent court documents, he alleged that his attorney failed to heed his input during the trial and neglected to summon witnesses in his defense. Rocco, now 81, is currently housed at SCI-Somerset.
Read More: Frank Spencer Murder: How Did He Die? Who Killed Him?