'Rock of Love Bus' with Bret Michaels marks the exciting third season of the popular reality TV series, 'Rock of Love.' VH1's website officially confirmed the season on July 16, 2008, generating much anticipation among fans. This installment takes the concept to new heights as eligible women embark on a thrilling journey, living on tour buses and traveling alongside the charismatic Bret Michaels. As they traverse different locations, these women vie for Bret's attention and affection, engaging in competitive challenges and heartfelt moments.
The show, known for its drama, romance, and unexpected twists, captivated audiences when it premiered on January 4, 2009. However, fans were informed on December 29, 2008, that 'Rock of Love Bus' would mark the conclusion of the beloved 'Rock of Love' series, leaving viewers eager to see how Bret's journey would unfold and bidding farewell to an era of thrilling reality TV. If you are curious to know where your favorite contestants from Season 3 are, we've got you covered.
Where Is Taya Parker Now?
Laurie Anne Maria White, better known as Taya Parker, is a notable figure in the world of reality TV. She gained fame by winning the VH1 reality television show 'Rock of Love Bus' with Bret Michaels. Apart from her reality TV success, Parker has made significant strides in various other fields. As a model, Parker achieved the prestigious title of Penthouse Magazine's Pet of the Year in 2009. Her stunning pictorials and appearances in magazines like Bizsu showcased her beauty and charisma. Parker also made her mark in the Las Vegas entertainment scene, hosting and starring in the magic show 'Centerfolds of Magic' at the Plaza Hotel and Casino.
Parker's talents extended to the film industry, where she played notable roles such as Stacy Phelps in the 2016 horror film 'You Found Me.' She also made a memorable appearance as herself in the 2013 film Pro Wrestlers vs Zombies, alongside wrestler Shane Douglas. Television and radio shows have welcomed Parker as a guest, including appearances on 'Larry King Live' and 'The Opie and Anthony Show.'
She even had the opportunity to co-host a segment of the television show 'Out n About,' which aired on ABC and The CW. In her personal life, Parker has experienced marriage and divorce before finding love again. She was initially married as Laurie Mull and later divorced as Laurie A M White. After her appearance on 'Rock of Love,' Parker briefly dated Bret Michaels, the show's star. Ultimately, she entered a second marriage as Laurie Anne Maria White.
Where Is Mindy Hall Now?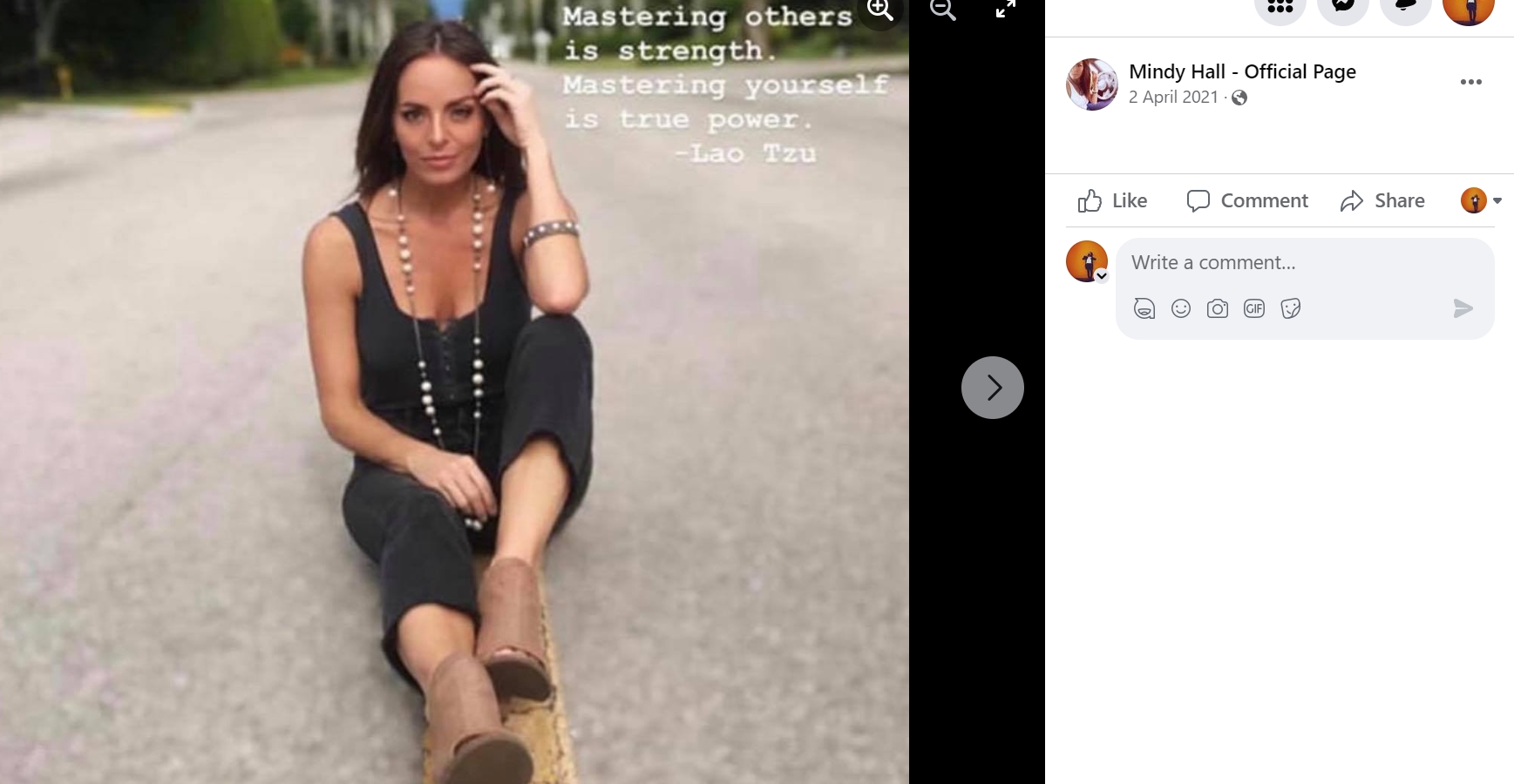 Mindy Hall, a familiar face from reality TV, made a strong impression during her time on 'Rock of Love Bus' as the runner-up to Taya Parker. Although she narrowly missed out on the top spot, Mindy's journey didn't end there. In 2010, she showcased her competitive spirit and emerged as the winner on 'I Love Money 4,' a VH1 reality show featuring former contestants from various other shows.
Notably, Mindy is part of a dynamic duo, as her twin sister Cindy also made her mark in the reality TV realm by appearing on 'Survivor: Guatemala.' The sisters recently joined forces as guests on the Survivor podcast, 'Talking With T-Bird,' captivating audiences with their shared experiences and insights. In her current endeavors, Mindy has embraced the digital landscape, leveraging her presence as a brand promoter and influencer on social media platforms.
Where Is Jamie Ross Now?
Jamie Ross has found her home in the vibrant city of Las Vegas, where she continues to pursue her passion for modeling. With her Instagram account as a glimpse into her life, it's evident that Jamie is actively engaged in the modeling industry and maintains her glamorous presence. Additionally, she has ventured into the world of fashion by working in a boutique, further fueling her love for style and trends.
Where Is Beverly Palmer Now?
Where Is Ashley Klarich Now?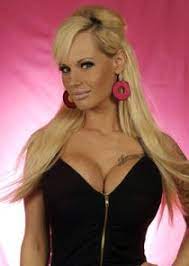 Ashley Klarich and Farrah Sinclair have joined forces to create their own brand called Blondourage Beauty, catering to those who embrace a trashy glam aesthetic. With their unique vision, they have developed a beauty collection that captures the essence of boldness, edginess, and individuality. From vibrant eyeshadow palettes to daring lip colors and sparkling highlighters, Blondourage Beauty offers a range of products designed to empower individuals to express themselves unapologetically.
Where Is Brittanya O'Campo Now?
Where Is Farrah Sinclair Now?
Farrah Shelton has embarked on an exciting journey with her best friend, launching their own makeup brand called Blondourage Beauty. Based in Myrtle Beach, South Carolina, they have created a beauty brand that celebrates individuality, creativity, and a fearless attitude. From vibrant eyeshadows to show-stopping lip colors and everything in between, Blondourage Beauty offers a diverse range of products that empower individuals to express their unique style.
Where Is Kelsey Bateman Now?
Kelsey Lee Bateman resides in Salt Lake City, Utah, and hails from Sandy, Utah. While the information suggests that she is either married or in a relationship, specific details about her current marital status or partner are not available.
Where Is Marcia "Brazil" Alves Now?
Marcia Brazil Alves is a realtor based in Las Vegas, Nevada. She is associated with Simply Vegas Real Estate, where she works as a full-time real estate agent. Additionally, she is a part-time mortgage consultant at Barrett Financial Group LLC. Marcia Brazil Alves has a background in education, having attended St. Edward's University. In 2014, she launched her own shoe line called VanZant Shoes. Marcia Brazil Alves is known for stepping away from the spotlight after her appearance on 'Rock of Love' and has since focused on her successful career in real estate and entrepreneurship.
Where Is Brittaney Starr Now?
Brittaney Starr is the president of Starr Vision Productions, a company based in Henderson, Nevada. As the president, she is responsible for overseeing the operations and activities of the production company. However, there is limited information available about Brittaney Starr's background and specific involvement in the entertainment industry.
Where Is Constandina Savvenas Now?
Constandina Savvenas is currently working as a Statewide Peer Wellness Coach at My Health My Choice My Life. She has been in this role since March 2015. Additionally, she serves as the Chairperson of the Consumer Advisory Board. In her acting career, Constandina is a member of SAG-AFTRA and has been working as an actress since June 2006. Although she is based in the Greater Los Angeles Area, further details about her dating life and relationship status has been kept under wraps for privacy reasons.
Where Is Megan Tomczak Now?
Megan Tomczak-Mongell currently resides in Brentwood, Tennessee. She is originally from Rochester Hills, Michigan. Megan is married, although no further details about her personal or professional life are revealed.
Where Is Samantha Bengston Now?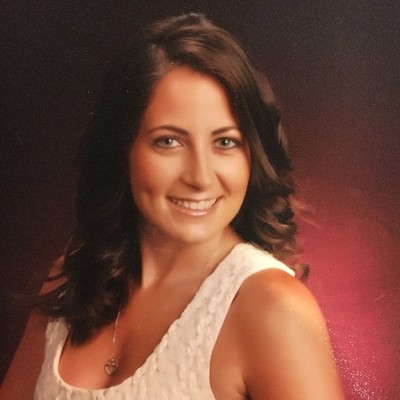 Samantha Bengtson is a licensed real estate agent and Military Relocation Professional (MRP) specializing in buying and listing properties near Fort Leonard Wood Army Base in Missouri. She is affiliated with NextHome Team Ellis, a real estate agency based in Waynesville, Missouri. Samantha has been working as a full-time real estate agent with NextHome Team Ellis since September 2022. She received her education from Champions School of Real Estate.
Where Is Stephanie Farris Now?

Stephanie Farris is a resident of Kingston, Pennsylvania, and she attended Wilkes Barre Area Vocational-Technical School for practical nursing. It is not mentioned what Stephanie's current occupation or professional status is. However, it is mentioned that she is married.
Where Is Heather Mariscal Now?
Heather Mariscal is currently working as an Assistant Property Manager at Atlantic Pacific Companies. She has been in this role since September 2021. Heather is based in Cary, North Carolina, and has been with Atlantic Pacific Companies for approximately 1 year and 9 months. She holds a degree from Indiana University of Pennsylvania. One of her notable skills is proficiency in Yardi Property Management, a popular software used in the real estate industry.