The second installment of the popular reality TV show, 'Rock of Love' premiered on January 13, 2008, and marked the return of Bret Michaels, the charismatic rockstar seeking love among a group of fierce and glamorous contestants. Just like the inaugural iteration, season 2 captivated the audiences with an entertaining dose of unadulterated drama, romance, and unforgettable moments, courtesy of the intriguing persnalities of the cast members.
With its unique blend of music, romance, and competition, 'Rock of Love' season 2 brought a fresh wave of excitement and anticipation, continuing the journey of Bret Michaels as he embarked on a quest to find his perfect match. If you are curious to know where your favorite ladies from season 2 of the reality show are, we've got you covered. Here's everything you need to know!
Where Is Ambre Lake Now?
Ambre Lake, an actress, TV host, and personality, hails from St. Louis, Missouri, USA. She gained recognition for her appearances in films such as 'Eden Court,' 'Dead End Road,' and 'From Venus'. Ambre notably rose to fame for her involvement in a reality TV show where she dated Bret Michaels, but their relationship ended after a few months.
Since then, Ambre has moved on and is now happily married with two children. Her Instagram showcases heartwarming snapshots of her family, reflecting the joy and love she finds in her current chapter of life. It is evident that Ambre's priorities have shifted towards nurturing her family, and she has undergone a transformation in appearance since her time on the show.
Where Is Daisy de la Hoya Now?
Daisy de la Hoya, also known as Vanessa Mossman, gained prominence as a member of the gothic rock group Seraphim Shock. The talented singer-songwriter released her singles "Heartbreaker" in 2007 and "Pretty Messed Up" in 2008, showcasing her musical prowess. However, after the show ended, Daisy faced a challenging period in her life as she struggled with drug addiction for several years. Daisy, who happens to be the niece of world champion boxer Oscar De La Hoya, captivated audiences as a popular runner-up on 'Rock of Love.' Subsequently, she received her own spin-off dating show 'Daisy of Love.'
Daisy's onscreen charisma and magnetic presence catapulted her to celebrity-level fame. Alongside her entertainment endeavors, Daisy is dedicated to making a positive impact through her charitable initiatives. She actively supports causes such as animal rights and contributes to the work of organizations like PETA. While currently maintaining a low profile and stepping away from the public eye, Daisy remains committed to her career aspirations in the entertainment industry. She recently released her latest song, "Addicted to Love," and is set to appear in the film '51 the Movie.'
Where Is Destiney Sue Moore Now?
Destiney Moore is a well-known reality television personality recognized for her captivating appearances on popular shows like 'I Love Money,' and 'Rock of Love: Charm School.' Alongside her television endeavors, Destiney has explored various facets of entertainment, including occasional performances as an exotic dancer. In fact, her boldness led her to pose nude for Hustler's September 2011 issue, showcasing her confidence and fearlessness.
Destiney's talent and charisma have allowed her to venture beyond reality TV. She made an appearance on Spike's 'MANswers' and participated in GSN's 'Baggage,' where she selected David as her partner, accepting both his strengths and vulnerabilities. Additionally, she showcased her versatility by featuring in Escape The Fate's music video for their song "Situations" and even took on a role as a waitress in the 2007 film 'Georgia Rule.'
Adding to her diverse portfolio, Destiney starred in the horror movie 'Reality Horror Night.' In addition to her entertainment ventures, Destiney is associated with D & D's Beauty Shop, INK. Currently single, Destiney Moore continues to embrace new opportunities while captivating audiences with her dynamic presence and unapologetic attitude. In her downtime, Destiney loves to spend time with her son Dylan and other family members.
Where Is Jessica Kinni Now?
Jessica Kinni, a seasoned television personality and lifestyle expert, initially gained recognition through her involvement in reality TV. Her on-camera journey began when she joined the cast of 'Rock of Love' alongside Bret Michaels, the frontman of Poison, for the show's second season on VH1. Building on this experience, she further showcased her talents on 'Charm School' with Sharon Osbourne. Currently based in Burbank, California, Jessica shares her life with her husband Doug, their toddler Dougie, and their beloved MinPin Bibi.
With a passion for mindfulness and expertise in lifestyle, Jessica has expanded her professional endeavors as a Mindfulness Lifestyle Expert. She continues to produce various projects while maintaining her on-camera presence, utilizing her expertise to empower and inspire others. As Jessica Kinni embraces the vibrant entertainment industry, she remains dedicated to her craft and looks forward to exciting opportunities that lie ahead.
Where Is Megan Hauserman Now?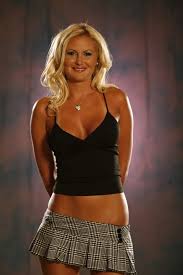 Megan Hauserman is an accomplished model and reality television personality. She gained widespread recognition through her multiple appearances on VH1, including the second season of 'Rock of Love' with Bret Michaels, the first season of 'I Love Money,' and 'Rock of Love: Charm School.' Megan's vibrant personality and fan following led to her own dating game show titled "Megan Wants a Millionaire." Her journey in the entertainment industry began in the early 2000s when she started her modeling career as a holiday show model on 'The Jerry Springer Show' while pursuing her education at the University of Illinois at Chicago.
During this time, Megan also worked as a fitness model for Benchwarmer Trading Cards from 2005 to 2010, further establishing her presence in the industry. Her talents and charm caught the attention of various media outlets. Megan was featured in a photoshoot for Guitar World magazine's 'Holiday 2009 Review Guide' alongside other reality TV contestants. She also graced the cover and pages of the 2010 Guitar World Buyer's Guide alongside Daisy de la Hoya from 'Daisy of Love.'
Beyond her television appearances and modeling career, Megan Hauserman has ventured into other endeavors. In 2013, she served as the feature model for the Boca Raton-based jewelry company, Cerca Trova Fashion, leading their campaign. In September 2014, Megan welcomed her son at West Boca Medical Center in Boca Raton, Florida. She is currently residing in Boca Raton, Florida, alongside her husband, Derren Edward, a professional golfer and the owner of Fuel U Fast Inc.
Where Is Kristy Joe Muller Now?
Kristy Joe Muller is a notable public figure known for her appearances in the realm of television and reality shows. She gained prominence through her participation in VH1's 'Rock of Love 2' and 'Charm School.' Kristy Joe Muller has also been associated with Playboy, adding to her recognition in the entertainment industry. With her involvement in reality television, Kristy Joe Muller has garnered a dedicated fan base and become a familiar face to viewers. While she has achieved fame through these ventures, she is currently single, focusing on her personal journey and career aspirations.
Where Is Peyton Turner Now?
Peyton Turner is a talented musician known for her various musical compositions and performances. She has written and sung notable songs such as "We Rocked for Love," showcasing her musical abilities and creative expression. Peyton has also been involved with her band TWIST-OF-FATE from 1988 to 1991, where she continued to showcase her talent.
While Peyton Turner has shared her musical journey and performances, she has chosen to keep her personal life private, not revealing specific details. This allows her to maintain focus on her passion for music and continue to captivate audiences with her remarkable musical talent.
Where Is Aubry Fisher Now?
Aubry Fisher, also known as DJ A.F.I, is a multi-talented individual based in Los Angeles. She rose to prominence through her appearances on TLC's 'LA Ink' and VH1's 'Rock of Love 2.' Alongside her on-screen ventures, Aubry is a passionate advocate for Crohn's disease awareness, using her platform to raise awareness about the condition. In addition to her advocacy work, Aubry showcases her musical talents as a DJ.
With a penchant for rock music, she curates captivating sets that resonate with her audience. Her DJ persona, DJ A.F.I, allows her to express her passion for music and entertain crowds with her unique style. Outside of her on-screen and DJ endeavors, Aubry also embraces the world of gaming and live streaming as a Twitch streamer. She engages with her community, sharing her gaming experiences and connecting with fellow gamers.
Where Is Angelique Morgan Now?
Angelique Morgan, also known as Frenchy or Frenchy Morgan, is a renowned French television personality and model. She gained widespread recognition through her appearances on Howard TV from 2007 to 2008 and VH1's reality shows such as 'Rock of Love: Charm School,' and 'I Love Money 2.' In addition to her television career, Angelique has ventured into the music industry, releasing four songs and currently working on her own reality TV show titled 'Frenchy World.' She made her debut on reality television with 'Rock of Love 2,' which led to her involvement in three more VH1 reality TV series.
Outside of her television endeavors, Angelique made appearances on Playboy TV after relocating to Las Vegas in 2004. In 2018, she starred in the burlesque magic show called Le Magique Fantastique at Bally's Las Vegas Hotel & Casino. Angelique has also made notable appearances on 'The Howard Stern Show' and 'Dr. Phil.' Alongside her media career, she serves as a radio host and interviewer for her online radio show on BlogTalkRadio.com.
Where Is Roxy Collins Now?
Roxy Collins, the owner and barber of Noble Wolf Barbers, is a versatile individual with a passion for both the art of barbering and the performing arts. Driven by her artistic pursuits, Roxy made the decision to further her training in acting by enrolling in the Theater program at the University of North Carolina at Wilmington. This marked the beginning of her acting journey, and she made her debut on stage as Marina in Anton Chekhov's renowned play 'Uncle Vanya.'
When she's not honing her skills as a barber or immersing herself in the world of acting, Roxy finds solace in the outdoors. She enjoys spending time in nature, embracing its beauty and tranquility. Additionally, she finds joy in the company of her lively Maltipoo, Prince, who never fails to entertain with his remarkable ability to jump around like a pogo-stick.
Where Is Korie Hutchinson Now?
Korie Hutchison is a multi-talented individual with a diverse professional background. Korie has worked as a bartender and performer at Hogs and Heifers, showcasing her skills in entertaining guests. She has also held positions as a manager, bartender, and server at Coyote Ugly Saloon, gaining valuable experience in the hospitality industry. In the entertainment field, Korie has excelled as a model, actress, singer, dancer, and reality TV star. She has been involved with VH1/51 Minds Entertainment, where she showcased her talent and charisma on various television programs.
She has also taken on the role of a TV presenter, further expanding her skills in the industry. Korie pursued her education at Abraham Baldwin Agricultural College, focusing on cheerleading and theater studies. Additionally, she has affiliations with ABAC Alumni & Friends, indicating her ongoing engagement with her alma mater. Throughout her academic journey, Korie attended Cedar Shoals High School, Clarke Central High School, and Malden High School. These educational experiences likely contributed to her personal and professional development. Currently, Korie resides in Waverly Place, Ohio, while her hometown is Malden, Massachusetts.
Where Is Ashley Dingess Now?
Ashley Dingess is a highly skilled professional in the music industry, currently serving as the Director of National Promotion at Capitol Music Group. With a strong background in business, she obtained her education from the University of Michigan's Stephen M. Ross School of Business. In her current role, Ashley collaborates with the Senior Vice President of Promotion to develop and execute strategies for promoting singles across designated radio formats. She liaises with staff members on promotional tours, providing guidance and support on a national level.
Ashley also works closely with the marketing team to create efficient strategies for presenting to radio markets and radio social media teams. Additionally, she plays a crucial role in creating the narrative for artists and their music and is responsible for generating presentations, one-sheets, and e-blasts for priority artists. Prior to her position at Capitol Music Group, Ashley worked as the Director of Commercial Partnerships at Mad Decent. She is a private person and has not shared many details about her personal life.
Where Is Erin Martin Now?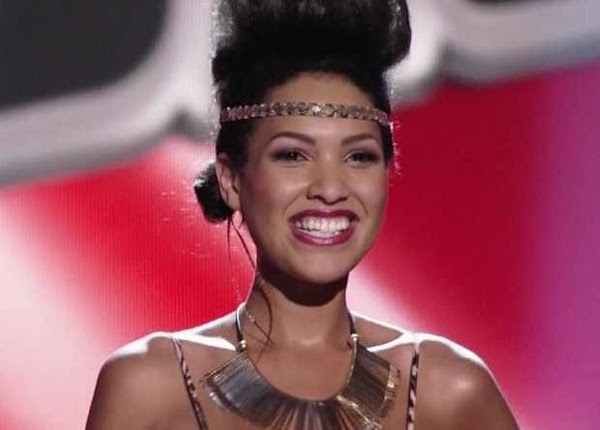 Erin Martin is a sensational pop singer hailing from Berrien Springs, Michigan. She rose to fame as a contestant on VH1's 'Rock of Love' and later showcased her talent on NBC's The Voice as part of 'Team Cee Lo.' Drawing inspiration from musical icons like Billie Holiday, India Arie, Björk, and Fiona Apple, Martin's music is a fusion of soulful melodies and unique artistry. Beyond her music career, she has also made waves as a model, gracing the screens and pages of commercials, print ads, and magazines for renowned brands such as Kohl's, Pepsi, and Crate & Barrel.
Martin's star power extends to the fashion world, where she has strutted down runways and been featured in esteemed publications like Shore Magazine, Flor Magazine, Time Out Chicago, and Chicago Magazine. Her talent and beauty earned her a nomination for 50 Most Beautiful Chicagoans by Chicago Magazine. With her track "Balloon" making waves on ABC's hit TV series, 'Pretty Little Liars,' Erin Martin continues to captivate audiences with her exceptional talent and undeniable presence.
Where Is Jackye Migliaccio Now?
From what we can tell, Jackie Migliaccio is a dedicated professional serving as a Store Manager at Sport Clips Haircuts in Orange County, California. With a passion for the haircare industry, Jackie brings her expertise and leadership skills to ensure exceptional customer experiences at Sport Clips Haircuts. As a Store Manager, she oversees daily operations, manages a team of stylists, and upholds the high standards of the Sport Clips brand.
Read More: Rock of Love Season 1: Where Are They Now?