The city of New York witnessed a horrific murder on August 31, 1997, when 58-year-old Roger Brooks was found murdered inside his apartment. Roger's family suspected foul play when the 58-year-old failed to catch his flight to Baltimore on August 31, and members of the New York Fire Department eventually discovered the body. Oxygen's 'New York Homicide: Restaurant Row Murder' chronicles the gruesome homicide and even follows the investigation that tried its best to make sense of the incident. Let's delve into the details surrounding the crime and find out more, shall we?
How Did Roger Brooks Die?
Although originally from Maryland, Roger Brooks led an exciting life in New York City, where he earned a living as a restaurant manager at an establishment in Manhattan's Restaurant Row. Interestingly, Roger was quite popular in his community, and most of his co-workers talked about his generosity and cheerful nature. On top of it, people who knew Roger claimed he loved making new friends and would never hesitate to help others in life. Even though Roger stayed away from his family, the 58-year-old still shared an incredible bond with his family, while his relationship with his daughter was quite special. In fact, Roger was supposed to fly to Baltimore to meet his daughter when he suddenly went missing, leaving his loved ones in shock.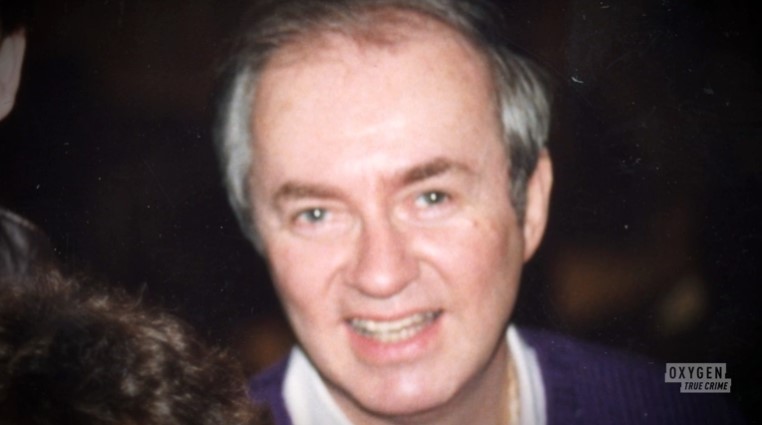 Roger Brooks was supposed to catch a flight to Baltimore, Maryland, on August 30, but he never made it onto the plane. This made his family quite anxious as Roger's daughter later claimed it was extremely uncharacteristic of her father to go back on his word. Hence, the family got in touch with the New York Police, but since officers were unable to fast-track the investigation, they contacted the fire department and requested a welfare check at Roger's Apartment. On August 31, 1997, several firefighters made their way over to the Manhattan apartment, only to find the 58-year-old lying in a pool of his own blood. Alarmed, they called the NYPD, and once detectives arrived on the scene, they declared Roger dead before noticing several stab wounds on the victim's body. Incidentally, the gruesome nature of the crime made police believe someone held a personal grudge against Roger, while there being no signs of forced entry indicated that the victim knew the murderer. Later, an autopsy determined that Roger died after being stabbed multiple times in the abdomen and chest while the police realized that his wallet and credit cards were missing.
Who Killed Roger Brooks?
The initial investigation into Roger Brooks' murder was pretty challenging as the police did not have any leads or witnesses to follow. Detectives tried their best to search the crime scene, and they even canvassed the area around Roger's apartment, but to no avail. Even going door to door did not help authorities find a witness, while most people who knew the victim claimed he was highly successful and had no known enemies who would hurt him in such a gruesome manner. Incidentally, talking to Roger's family did provide police officers with a few leads, but all of them turned out to be dead ends.
Just when the case was about to go cold, the police got in touch with Roger's bank and discovered that his stolen credit cards had been used in several stores in and around New York. In fact, clerks from two different stores were able to give a detailed description of the man who used the victim's card, but the suspect remained unidentified due to a lack of CCTV cameras. Unfortunately, that was the only progress the case saw for months until the police received a lucky breakthrough when a waiter at a restaurant claimed Roger had dined with a man who matched the suspect's description. The restaurant records provided the police with a phone number as well as the name Alan Olivera, and they were able to trace the number to local resident Web Tysver who claimed he and Alan were friends.
When talking to Web Tysver, the detectives learned that their suspect, Alan, was from Brazil, and he claimed to be a student at Colombia University. Moreover, Web Tysver mentioned that on the morning of August 30, 1997, he and Alan had gone to a gym in Chelsea, where the latter used a pay phone to place a few phone calls. On top of it, that evening, Alan also took his boyfriend and Web out to dinner at a restaurant named Eighteenth and Eighth, where he insisted on paying the bill. Later the police discovered that while Roger's phone had records of someone calling him from a payphone in Chelsea, the victim's card was used in the restaurant.
While all the evidence pointed at Alan Olivera's involvement, he insisted on his innocence when the police questioned him about the murder. That was when law enforcement authorities carried out a thorough search of his house and realized that Alan's real name was Daniel Oliveira. Moreover, since detectives had enough evidence for a court case, the suspect was arrested and charged with first-degree murder.
Where Is Daniel Oliveira Now?
About a month after Daniel Oliveira's arrest, police officers were reviewing the March 18, 1997, murder of 51-year-old Angel Roman when they made a surprising discovery. Although Angel's murder remained unsolved, he was seemingly killed by someone named Mario Antonio. Incidentally, CCTV footage proved that Mario Antonio and Daniel Oliveira were the same person, and witnesses even identified the suspect from a photo lineup.
When presented in court, Daniel Oliveira insisted on his innocence and pleaded not guilty to the charges against him. However, the jury believed otherwise and convicted him on two counts of second-degree murder as well as a count each of first-degree murder and first-degree robbery. Hence, the judge sentenced him to two concurrent terms of life imprisonment without the possibility of parole in 2001, and at present, Daniel Oliveira remains behind bars at the Elmira Correctional Facility in Elmira, New York.
Read More: Edward Schiller Murder: How Did He Die? Who Killed Him?