Romance is an integral part of most of Telugu films. Right from the early days of cinema, it is one genre which continues to be popular even till today. But, unfortunately, over years, the quality of filmmaking has gone down in this genre; except for a few bright spots here and there. And this post is specifically written in order to identify those bright spots in Telugu cinema. Here is the list of top Telugu romantic movies ever made that you must check out. You can some of these Telugu romantic films on YouTube dubbed in Hindi. You can watch several of these Telugu romantic movies on Netflix, Hulu or Amazon Prime.
15. Devadasu (1953)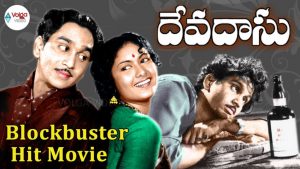 The timeless novel of Sharat Chandra Chattopadhyay was adapted for the first time in Telugu version in 1950s. This movie became a grand success by itself, featuring Akkineni and Savitri, two one the greatest screen legends of the era. This all-time classic depicts the heartbreak story of Devdas, and his devastating life story, where Akkineni set a trademark example of an exceptional stagecraft prowess.
14. Arya 2 (2009)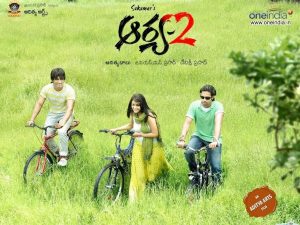 It is the sequel of 2004's blockbuster movie Arya, directed by Sukumar. Though the story is not related to the first part but all the character's name and themes are unaltered. This is one of the most loved movie of Allu Arjun. A mad love story where Allu plays an unstable and unpredictable guy who causes catastrophe for his best friend and lover.
13. Oohalu Gusagusalade (2014)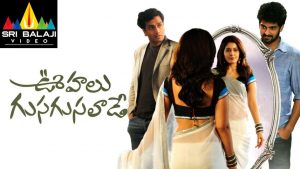 If you are searching for a good light love story, this film wouldn't disappoint you. A simple but extraordinary presentation makes this film unique in its own way. This movie features an aspiring news reader (Naga Shourya) who tries to help his boss in managing a girl when he finds she is his ex and the tale takes its turn when they fall in love again.
12. Ye Maaya Chesaye (2010)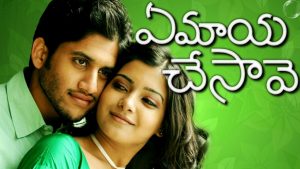 This movie is unique in its way of defining romanticism. It may welcome one to the new age of love story. Gautham Menon's fascinating concept of presenting a story that transcends the age factor has been highly appreciated. Naga Chaitanya is impressive, and he proved that there is more to him than what it seems. The plot revolves around the complicated love story of Telugu Hindi assistant director and Malayali Saint Thomas Christian girl. It is also remade in Bollywood with the title 'Ek Deewana Tha', starring Prateik Babbar and Amy Jackson.
11. Ala Modalaindi (2011)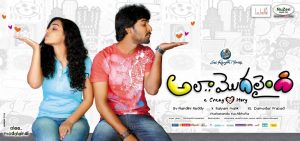 This Telugu rom-com starring Nani and Nithya Menon features the love story between a couple who whenever they try to propose each other, gets engaged in another love affair. But it is the storytelling that keeps you hooked. When Gautam (Nani) gets kidnapped from the pandal of his girlfriend's marriage, and he narrates his cute and sweet love story with twists and turns to his kidnappers.
10. Magadheera (2009)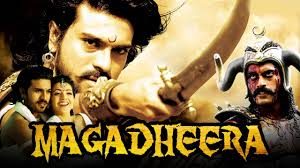 Being a blockbuster of its time, this film brought the director SS Rajamouli to limelight, who would then later go on to deliver films like Baahubali. The plot is based on reincarnation. The story revolving around four people — a gallant warrior, a princess in love with him, her cousin and the emperor — and how in the end love triumphs all evil.
9. Nuvvostanante Nenoddantana (2005)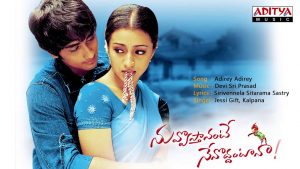 This movie is the debut of Prabhu as a director. The story is basically a selfless love story, which is same as 1989's 'Maine Pyar Kiya' starring Salman Khan and Bhagyashree. Bollywood also adapted this famous plot in the remake titled 'Ramaiya Vastavaiya' starring Shruti Haasan and Girish Kumar.
8. Arya (2004)
Directed by Sukumar, 'Arya' was a grand success of 2004. Allu Arjun who is melodramatically presented here catches the audience's heart with ease and perfection. This is a love triangle where the protagonist (Arya) shows that love is all about sacrificing everything you have to fulfill every wish of your lover.
7. Swarnakamalam (1988)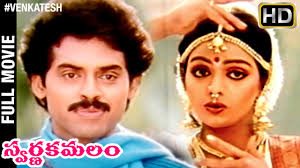 The late 80s was the age of some simple love stories that started slowly but gradually picked up the pace and ended with flying colours. This movie is about love for dance and the eternal unspoken romance of two souls. Venkatesh and Bhanupriya were amazing on the silver screen and thus began a new era in the industry.
6. Bommarillu (2006)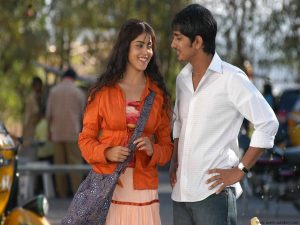 A colourful love story, vivid but practical, 'Bommarillu's plot is something every couple can connect with. This rom-com expresses the bond between a father and son, where the father's too much concern leads to bitterness in their relationship. The young man (Siddharth) realises that he has to push back against his dominating father if he wants to enjoy the life and find true happiness and love.
5. Tholi Prema (1998)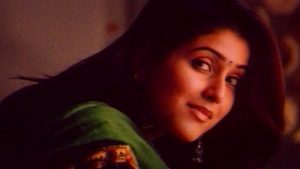 Once another masterpiece of Telugu middle class love musings. An outstanding Pawan Kalyan with a grandiose exhibition of acting spoke showed his hidden potential. This is one of the most watched love stories in Telugu household till date. This was also remade in Bollywood under the title 'Mujhe Kuch Kehna Hai'. The plot is about a young boy who falls in love at first sight.
4. Prem Nagar (1971)
Though the 70s films were all about addressing social issues, Prem Nagar was a fresh breath that turned out to be an evergreen classic. This project also established the sensational pair of that era Akkineni Rao and Vanisri.
3. Manmadhudu (2002)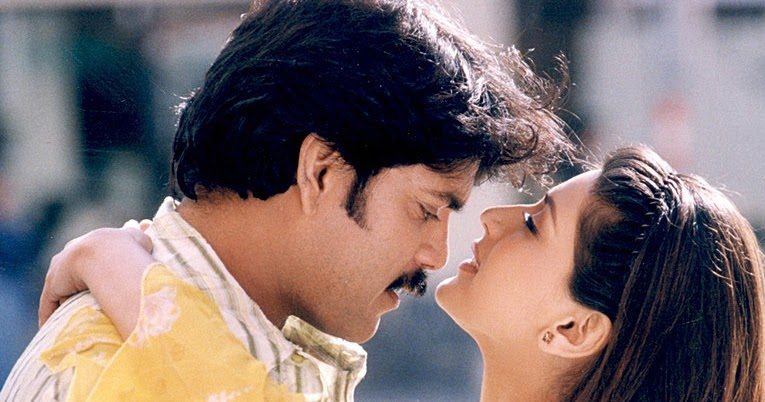 This 2002 Telugu drama starring Nagarjuna is the fantastic adaption of the Hollywood flick 'What Woman Want'. This movie is the milestone and established Nagarjuna as the ultimate king of romance. This heartwarming tale is about a misogynist who is being forced by circumstances to work with a woman and ends up falling in love with her.
2. Geethanjali (1989)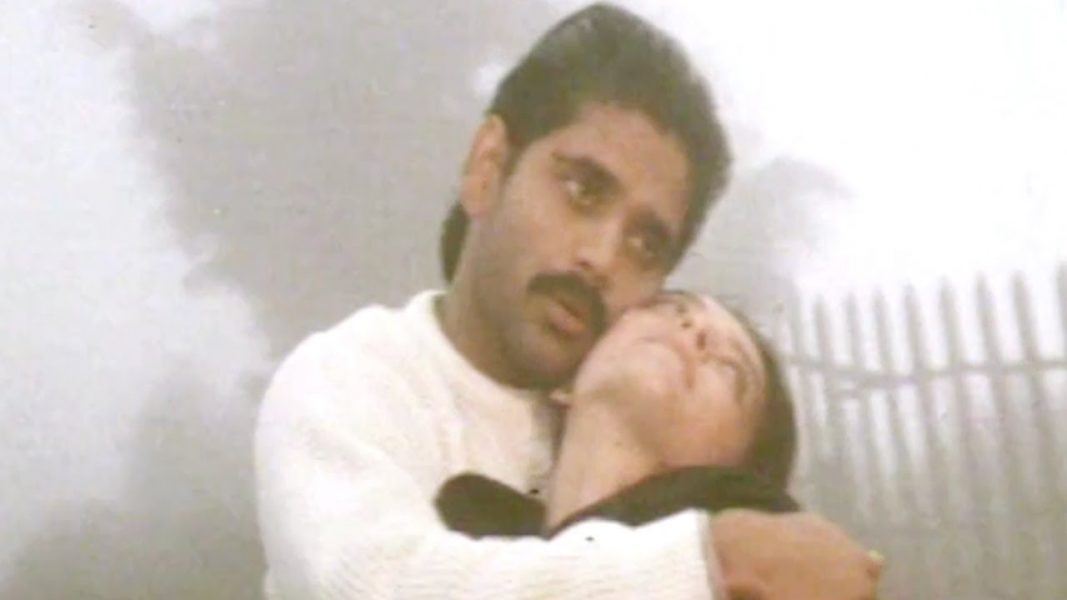 Mani Ratnam, who is renowned for some epic deliverance of blockbusters like 'Roja' and 'Bombay', directed this cult film of unforgettable love story and immortal music. This project gave massive height to the newcomer Nagarjuna. Because of its unique appeal, it seems that it is still difficult to replicate the film even in current times. The plot is about a couple of people who fall in love having few days left in their life.
1. Gundamma Katha (1962)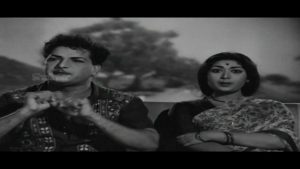 Being an all time entertainer, 'Gundamma Katha' brought the swinging sixties in style. A wonderful creative plot that talks about love and relationships with romantic subplots. Gundamma, a rich widow, who treats her stepdaughter as a maid wants her actual daughter to marry a rich guy. This story is about two rich guys who taught her a lesson by marrying the half sisters.
Read More: Best Hindi Romantic Movies