Investigation Discovery's 'Deadly Sins: No Forgiveness The Root of All Evil' chronicles the brutal murder of a 70-year-old millionaire, Ronald Vinci, in Fort Lauderdale, Florida, in June 2011. While the investigators solved the case within days, the episode takes the viewers through the sensational world of wealth, drama, and love as they decode the complex relationship stages of those involved. If you're intrigued regarding the perpetrator's identity and current whereabouts, here's what we know.
How Did Ronald Vinci Die?
Ronald "Ron" C. Vinci was born on August 16, 1940, in Fort Lauderdale, Broward County, Florida. He opened up a little motorcycle shop called Pacific Honda by the water in San Diego, which he turned into one of the biggest dealerships in California. During the 1960s, Ron owned numerous Honda dealerships in San Diego, including Pacific Honda of Kearny Mesa and Santa Ana Honda. According to news reports, he was briefly married to a woman named Pamela, and they had one son, Kerry.
Following his divorce, Ron immersed himself in expensive automobiles, collecting planes, helicopters, and cars. He sold all his franchises and retired to his cozy home in Rancho Santa Fe, California. Besides, Ron reportedly became a controversial figure in his neighborhood after getting a permit from the county Planning Commission to build a helistop on his property. He moved into his $4 million cozy waterfront property at 101 Coconut Drive in Fort Lauderdale in June 2011.
On the morning of June 28, 2011, Ron's employees called the police, claiming their owner had died in an unfortunate accident. The officers arrived at the scene to find the 70-year-old millionaire's body wrapped in bedding and plastic bags and secured with duct tape. He had been shot in the head and stabbed in the chest nine times. Moreover, his throat was slashed, and repeated blows from a hammer crushed his skull. In addition, the medical examiner observed Ron had blunt trauma from a fall down the stairs, as claimed by his girlfriend, but ruled the bullet and puncture wounds as the cause of death.
Who Killed Ronald Vinci?
Catherine Pileggi hailed from a close-knit family in Grovetown, Georgia, and was known for her stately beauty. She was a contestant in the Miss Columbia County Cattleman Beauty Contest in rural Georgia at 17. her friend and co-worker, Don Zeh, recounted, "She was a typical Southern girl – beautiful smile, very, very attractive, an outgoing personality. She had guys falling for her all over the place." Catherine worked as a lab technician at a Veterans Administration hospital in Augusta.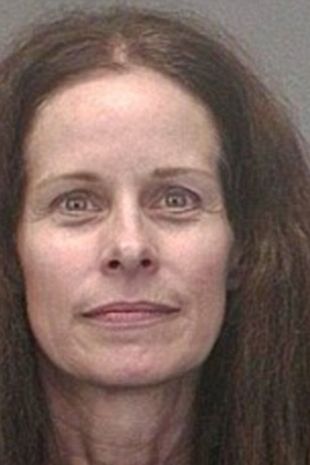 However, Catherine's ambitions were too high for her small hometown, and she left the hospital to become a flight attendant in the 1980s. She worked as a flight attendant for Delta and met Ron on one of these flights. The millionaire was immediately attracted to the gorgeous stewardess. They started dating around the 1990s, as he started to take her skiing, shuttling between San Diego and a house in Aspen. But Ron and Catherine's relationship deteriorated over the decade, and he broke up with her.
The flight attendant met Duilio Corigliano, a retired insurance consultant, in April 2001, and they were briefly married. According to him, Catherine told him that her former boyfriend verbally abused her after getting drunk, made sexist and crude remarks, and refused to marry her even after a decade-long relationship. In the early 2000s, Ron moved back to Florida from California after one of his friends advised him about the state's magnific weather and low taxes. He purchased a $1.5 million Fifth Avenue Tower Suite on the 41st floor of the chic Las Olas River House condo in downtown Fort Lauderdale in 2005.
According to the show, Ron and Catherine reconciled soon, and the couple moved into a $3 million waterfront property in Fort Lauderdale in June 2011. Despite being in an on-off relationship for two decades, the millionaire refused to marry her. Instead, Ron became paranoid after being admitted with intestinal problems to Broward General Medical Center for a few days in early 2011. While the doctors believed his severe drinking problem over the years was behind the medical issue, he started suspecting Catherine was mixing something in his food and the "funny" taste of his meals.
Ron's friends stated how he told them the night before his murder about his passport and one of his guns missing. As his relationship with Catherine "dried up," with the couple sleeping in separate buildings, he also wished to date other women. According to reports, Ron even asked one of his staff to make an offer to Catherine on his behalf – he would pay her a million dollars and let her stay at the condo till he sold it off. The investigators believed it was at this point the 54-year-old woman plotted to murder her millionaire boyfriend.
As per Catherine's testimony, she urged a drunk Ron, who had pointed a gun at her on the night of June 27 and intimidated her. He allegedly chased her up the stairs when he fell and injured his head badly. She testified she helped him into a bed in the first-floor bedroom and cleaned his blood off the stairs. However, Catherine contended she lost her mind when she noticed the gun was loaded a few hours later, understanding he might have wanted to kill her.
Catherine alleged, "Everything changed when I saw that. It was like an out-of-body experience. The fear that I had, the anger, all came together. I was afraid. I was mad like I've never been before." She described how she walked into his bedroom where the injured 70-year-old was sleeping and shot him in the head. Furthermore, she brought a gun from the kitchen and stabbed him multiple times before she wrapped him in bedding and plastic bags and secured it with duct tape.
Where is Catherine Pileggi Now?
Catherine informed Ron's handyman, Reynaldo Silva, stating Ron died from falling down the stairs. She sought his help in disposing of his body, telling him about his last wish of being buried in the sea. Nevertheless, the loyal employee did not buy the story and informed the authorities. When the police found CCTV footage of Catherine purchasing a large plastic container at the local Home Depot store on the morning of June 27, they arrested her and charged her with first-degree murder. In her 2014 trial, Catherine appealed the battered women syndrome with her defense counsel claiming she was "pushed to kill."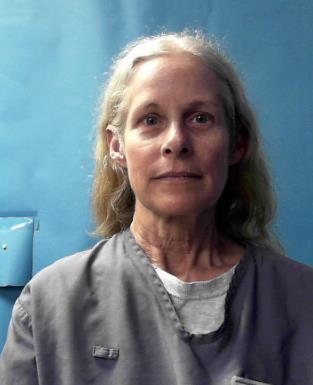 Her lawyer stated, "I know she is a gentle, sweet, kind, timid person who would never hurt a fly unless she was severely provoked, and she was that night." The jury convicted the 58-year-old of second-degree murder with a firearm, and she was sentenced to 25 years in prison. According to official court records, Catherine, now in her late 60s, is serving her sentence at the Lowell Correctional Institution in Marion County, Florida. Her inmate records state her earliest release date is January 2034.
Read More: Dennis Spunaugle Murder: Where Are Delpha Spunaugle and Edwin Woodward Now?