A decisive day in the life of 34-year-old Rose Keil, who went for a crucial meeting, turned into her last day when she was found dead in 2003. The gruesome details of this tragic incident are portrayed in the episode titled 'The Model & the Millionaire' on 'Dateline NBC.' Besides, it even lets us in on her murder case and the investigation that followed. So, if you are intrigued by the case and wish to learn more, including the culprit's identity, we have got you covered!
How Did Rose Keil Die?
Hailing from Germany, Rose Keil was born in 1969, and besides her parents, she had five siblings, including a brother, Wolfgang Keil. She grew up to be a model, owing to her stunning appearance and aura. The German model with flowing red locks moved from Frankfurt to the United States, possibly to keep growing in her modeling career. Sometime after her move to the US, Rose crossed paths with her future husband Fred Keller, a real estate tycoon, in an unconventional way — through an advertisement in a German magazine.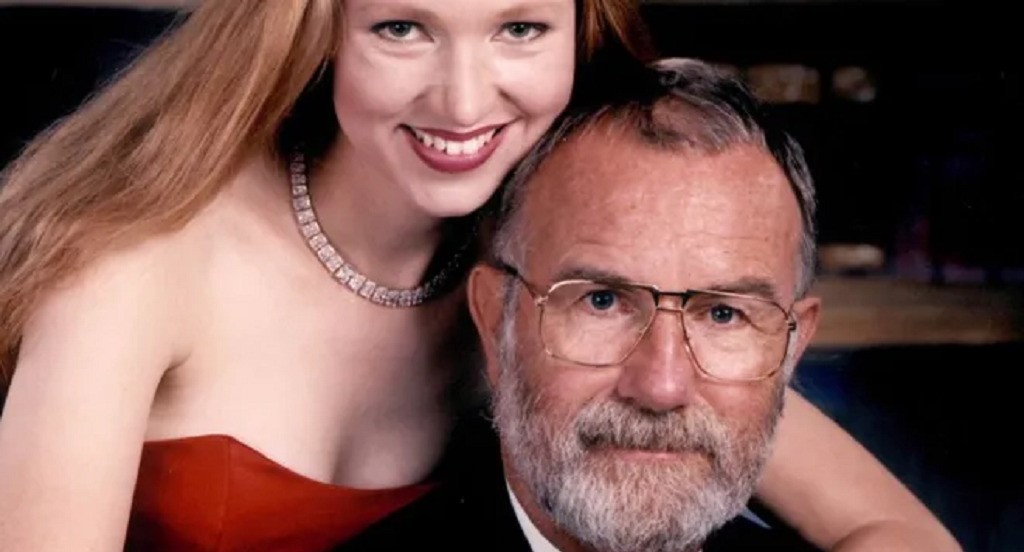 The model responded to the advertisement, which escalated things quickly as they tied the knot with Fred in 1992. Right around that time, Keller was diagnosed with leukemia, after which he reversed his vasectomy to try for a son since he didn't have long to live. Fortunately for the couple, his disease went into remission, making the first few years of their marriage lovely. Sooner rather than later, the newly married couple welcomed a son three years later in 1995 and named him Fredchen.
Rose and her husband even invested in a 10,000-square-foot home in Palm Beach as he expanded his real estate holdings further. Moreover, her brother, Wolfgang, also moved to the US, where they put him through college and helped give him a job. Given the couple's domestic bliss, no one had the slightest idea about tragedy about to strike them. On November 10, 2003, Rose and her brother Wolfgang visited Fred's office for a meeting.
After a while, a shooting broke out, and the mother of one got hit in the neck by a bullet from a .38 caliber pistol to her neck, while Fred and Wolfgang were severely injured as well. Once the latter made a frantic call to the police, they arrived on the scene and found Rose in a pool of blood on the floor, having succumbed to her injuries. An autopsy confirmed that she had died from a single gunshot wound to the neck.
Who Killed Rose Keil?
During the investigation, the police learned that inevitable cracks gradually emerged in Rose and Fred's relationship as they got to know each other better, and their issues seemingly kept piling up over time. However, she reached her breaking point when he denied her a share in his business empire. This and all the pent-up problems between the two led to Rose filing for divorce after eight years of marriage in 2000, telling the judge that her husband was controlling and abusive. Following the beginning of this intense legal battle, she moved out of the family house and settled into a luxurious condo on Worth Avenue.
Then on October 30, 2003, the court deemed the couple's prenuptial agreement invalid, and Rose was awarded fifty percent of Fred's real estate business. Hence, they decided to meet at Fred's office ten days after the ruling as they still had to settle some final details. On November 1o, the meeting between Fred and Rose, accompanied by Wolfgang, seemingly commenced as usual. Suddenly, it turned into a gunfight as Fred allegedly shot Wolfgang in the chest first while he was reviewing paperwork and then shot Rose in the neck.
This led to a brawl between the two men as they fought for the gun, during which Fred managed to shoot him again before Wolfgang got his hands on the gun and fired back at him, with the bullet just grazing his cheek. Consequently, the latter called the police and reported that his estranged brother-in-law had shot him and his sister; the police arrived and arrested Fred. Furthermore, this was the story that the prosecutors put forward in front of the jurors during the trial, which began on January 20, 2004.
On the other hand, the defense led with an entirely different story. Fred's lawyer said his client carried the gun around in fear of Rose, who allegedly threatened to shoot his employees. Since he was still financially secure after the divorce, he had no motive to kill her. Fred claimed to the jury that he fired at Wolfgang in self-defense as he mistook a black object he took out for a gun.
It was further stated that Wolfgang went for his gun, and Rose and he were shot during the struggle. By the end of the trial, in April 2007, Fred Keller was charged with first-degree murder and sentenced to two life terms in prison. However, just four months after being sentenced to life imprisonment, he died at 73 from leukemia in prison.
Read More: Fredchen Keller: Where is Fred Keller and Rose Keil's Son Now?