Helmed by Daina Reid, 'Run Rabbit Run' is a psychological horror film that centers upon a fertility doctor named Sarah, whose world revolves around her daughter, Mia, following her separation from her husband, Peter. The single mother is still reeling from the loss of her father and shares an estranged relationship with her mother, Joan. The life of the mother-daughter duo takes a strange turn when 7-year-old Mia begins to develop a bizarre obsession that forces Sarah to confront her past and relationship with her mother. If you're wondering about the unsettling and perplexing ending and are curious about the fate of Mia, form the ending of 'Run Rabbit Run.' SPOILERS AHEAD!
Run Rabbit Run Plot Synopsis
'Run Rabbit Run' follows Sarah (Sarah Snook), a single mother who lives in a large house with her daughter, Mia (Lily LaTorre). On the eve of her seventh birthday, Mia finds a stray rabbit in her house and insists that she keep it as a pet. Sarah reluctantly allows Mia to keep the rabbit. We learn that Sarah is divorced from her husband, Peter (Damon Herriman), who has moved on and married Denise. Despite the facade, Sarah appears cold toward Denise. Soon after her seventh birthday party, Mia starts depicting strange behavior and says she misses Joan (Greta Scacchi), her grandmother whom she has never met.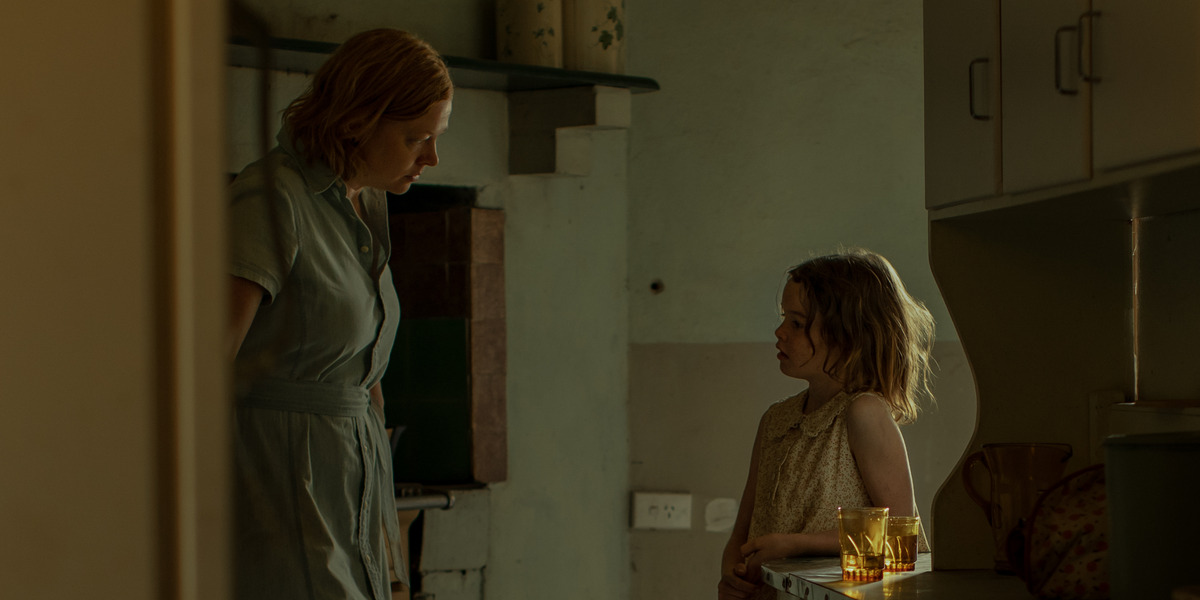 Mia pesters Sarah to take her to meet John, who lives in a hospice facility because of her dementia. However, it is implied that Sarah is estranged from her mother, especially after the recent demise of her father. When Sarah brings Mia to meet Joan, the latter refers to the young girl as "Alice" because of her dementia, mistaking Mia for her daughter, who went missing years ago. Mia sees a childhood photograph of her mother and Alice and claims it is her alongside Sarah in the picture. Soon, Mia's behavior sparks concern at the school, and Sarah sees her erratic behavior is becoming a pattern. Mia claims that she is Sarah's sister, Alice. As a result, Sarah's patience with Mia is tested, and the mother tries to uncover the root of Mia's recent shift in personality.
Meanwhile, Sarah is also forced to contend with her past, which is stirred at every mention of Alice. However, we do not learn what happened to Alice, and Sarah focuses on Mia's well-being. Sarah takes Mia back to meet Joan at Peter's behest, as the young girl longs for her grandmother. Mia also frequently suffers from nosebleeds and other injuries, which are implied to be an effect of her longing for her actual mother, who she believes to be Joan. However, Joan recognizes her grandaughter this time, aggravating Mia's issues. As a result, Sarah is forced to bring Mia to her childhood home, where her past finally coincides with her present. Sarah must find out the truth about her daughter's strange behavior and its connection with her past, especially the mysterious disappearance of her sister, Alice.
Run Rabbit Run Ending: Is Mia Dead or Alive?
During the climax, it is revealed that Alice died when she was seven years old, exactly the same age as Mia. Moreover, in a shocking twist, it is also revealed that Sarah was responsible for her sister's death. Sarah's guilt over her sister's death has haunted her all her life. It manifests as a hallucination of Alice, whom she finds locked behind the barn door. When Sarah opens the door, Alice attacks Sarah, blaming her sister for her misery. In the ensuing scuffle, Sarah hits Alice on the head with a rabbit trap. Mia watches her mother struggling and flees. Sarah is knocked out, trying to apologize to Mia.
When she wakes up, Mia is missing, and Sarah fears she has led her daughter to a similar fate as Alice. However, the fears do not last long as Peter and Sarah soon find Mia safe and return home. At night, Sarah speaks to Mia as if she is Alice and admits her guilt over causing her sister's death. While Sarah apologizes, Mia calls her a monster, which Sarah accepts she is. The entire horror story seems to manifest Sarah's guilt, and she is forced to confront the reality of killing her sister by the anxiety of keeping her daughter safe. However, the final moments shatter this perception as Sarah wakes up in the morning only to find Mia and Alice walking to the cliff from where Sarah had pushed Alice to death. Sarah helplessly bangs against the window as viewers are led to believe that Mia suffers the same fate as Alice.
Ultimately, the movie's ending forces viewers to question which parts of the story were real and which were fragments of Sarah's imagination. Sarah's fickle imagination is hinted at throughout the film as she imagines several head injuries caused to Mia. These visions seem to represent Sarah's desire to protect her daughter from her guilt of killing her sister, a traumatic incident that has shaped Sarah's entire life. Hence, the movie wants viewers to question whether a mother can truly hurt her daughter. Despite the movie's open-ending, it is unlikely that Mia is dead.
Despite Sarah believing that she has caused the head injury to Mia, we see consistently we never actually see Sarah hitting Mia. In the final scene, Mia does possess the head injury, which seems to hint that it is a fragment of Sarah's imagination. The ending implies that Sarah cannot protect her daughter from the bad and monstrous aspects of her personality, and as parents, one truly never can. Hence, the final scene of Sarah trapped inside the window represents her helplessness as her daughter will grow up to view her as a monster, mirroring Sarah's relationship with her mother in some ways.
What Happened to Alice? Is Mia Really Alice?
After arriving at Sarah's childhood home, Mia's problems seem to exasperate, especially when she insists on sleeping in Alice's room and demands her mother refer to her as Alice. Eventually, Sarah is forced to reveal the truth about what actually happened to Alice. When Alice and Sarah were children, they did not get along. One day, a scuffle between the sisters resulted in Sarah hitting Alice on the head with a rabbit trap, and they pushed her off a cliff, leading to Alice's death. In the movie's final act, Sarah finally tells her mother that Alice is dead and she is never coming back. However, Sarah keeps her involvement in Alice's death a secret from Joan. Ultimately, the movie ends without firmly answering whether Mia is really Alice reincarnated. However, seeing how Sarah refuses to believe that Mia is her sister reborn, it is safe to say that Mia is not actually Sarah.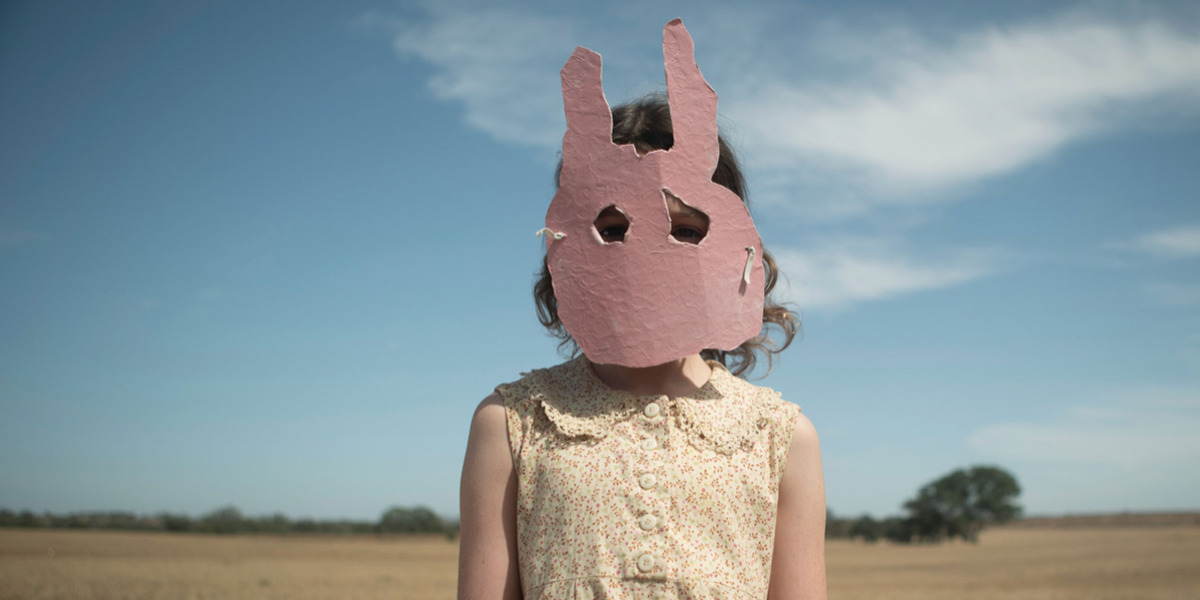 In the movie, we see Sarah imagining various moments that did not happen in reality. A prime example is when she finds a drawing in Mia's library book, which Mia vehemently claims she did not draw. Thus, it is implied that Mia might have learned about Alice from Sarah herself, with the latter having no recollection of these moments. Seeing how Mia has mostly grown up with her mother, it wouldn't be a surprise if Sarah unknowingly conditioned Mia into thinking she was Alice. Similarly, the final scene also shows them as two different entities. Furthermore, the movie's more grounded themes and exploration of monstrosity within a mother suggest an absence of paranormal elements that would have caused Alice to be reborn as Mia. Hence, despite the movie refusing to provide a firm explanation behind Mia's knowledge of Alice's life, there are enough hints to imply that Mia is not really Alice.
Read More: Where Was Run Rabbit Run Filmed?